HISTORY OF SAFEHAVEN MARINE PILOT BOATS
NEW VESSELS & PILOT BOATS UNDER CONSTRUCTION
TESTIMONIALS & REFERENCES FORM PAST CLIENTS
See all our previous professional PILOT vessels
See our spectacular rough weather video's
See our recent newsletter
MAGAZINE ARTICLES
INDEPENDENT BOAT TEST ON THE INTERCEPTOR 55 BY DAG PIKE
MOTOR BOAT AND YACHTING ARTICLE - STORM FORCE 11
SAFEHAVEN MARINE are builders of Professional Pilot & Crew Transfer vessels in sizes from 11.5m up to 18m. We have built over 20 pilot and crew transfer vessels and 100 vessels worldwide we are considered leaders in this field, having gained a fine reputation for building pilot boats with exceptional strength and engineering depth, Our pilot boats have an unmatched reputation for sea keeping abilities and are chosen by Ports exposed to big ocean waves and tidal races, and where the pilot boat must operate in all weather conditions (up to force 8-9) and in over 5m wave heights.
Our crew transfer vessel are build to the same standards of construction as our pilot vessels, as they are expected to endure a similarly tough operational environment, but they are designed with a forward positioned wheelhouse that provides a large working aft deck, this makes them really multi purpose in capability, being able to undertake pilotage, crew and light cargo transfer, rope handling duties and even tug / pusher duties. All our designs can be configured in this manor, below are some examples of previous versions.
CREW TRANSFER MODEL RANGE
INTERCEPTOR 38 CREW TRANSFER & MOORING VESSEL (11.7m)
INTERCEPTOR 42 CREW TRANSFER / MOORING VESSEL 13m
48 PILOT / CREW, LIGHT CARGO TRANSFER
INTERCEPTOR 55 CREW TRANSFER (16.6m)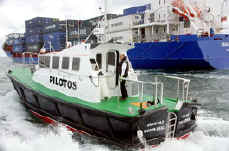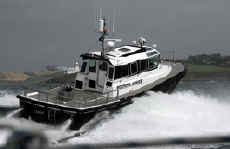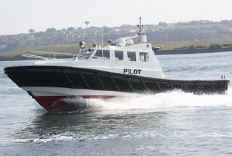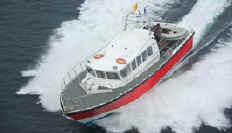 Safehaven Marine, Ashgrove, Cobh, Co Cork, Ireland
Phone 00353 86 8054582
Email- info@safehavenmarine.com safehavenmarine@eircom.net

WHEN YOU DEMAND STRENGTH & SEA KEEPING

All our vessels are build to the highest standards of strength & engineering and are renowned world wide for their exceptional sea keeping abilities.

For the best, most extreme, rough weather demonstration videos of our boats, see our amazing selection on you tube.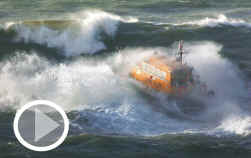 BEST ROUGH WEATHER ACTION PHOTOS
We don't just claim our boats have the best sea keeping abilities, here's the proof