SPECIFICATION
L.O.A.
Length Moulded
BEAM
Beam moulded
Draft
Displacment
Lightship
Pilot seating capacity
Fuel capacity
Engines
Power output
Gearboxes
Generator
Speed
Operational
Maximum
Certification
In rough seas off Cork, Ireland, compilation video, best parts.
Pathfinder in Force 10 and huge waves
55ft / 16.8m
16.5m
5m
4.6m
1.4m
21,000kg
12 pilots, 2 crew
2200 litres
Volvo D13/16
600-750hp
Twin Disc 5135
6kw
23-25kts
28kts
Lloyds / MCA
The Interceptor 55 / 16.5m CREW TRANSFER / WORK BOAT is boat is based on our very successful Interceptor 55 pilot boat, featuring the same deep V twin chine semi displacement hull that provides excellent performance and seakeeping.

Safehavenís modular deck / superstructure mould design allows the vessel to have several different configurations to suit the vessels intended operational requirement, in the crew transfer version the wheelhouse is positioned f/wd to provide a large aft work deck, with the design being fully customizable. The vessel is typically powered by 12 or 16 litre engines rated at 650-750hp rto provide an operational speed of 23-26kts . The vessel has exceptionally low noise levels, with readings recorded in the wheelhouse of only 76db at 25kts, the result being the crew and passengers have a relaxed, quiet and vibration free working environment.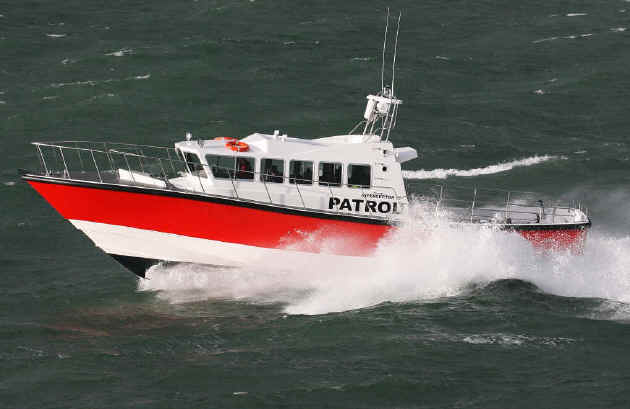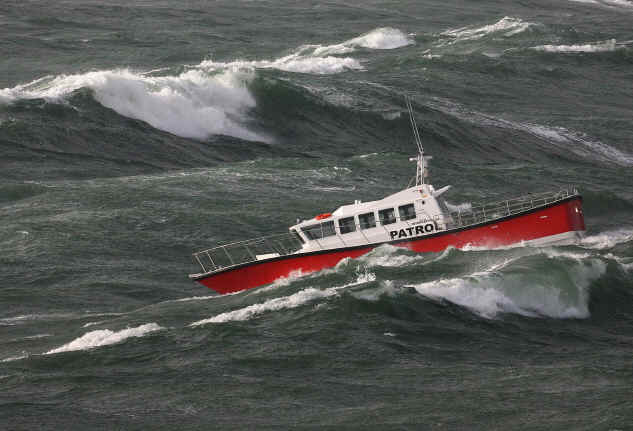 Heavy duty rubber fendering protects the hull with substantial 150x150mm fendering along her gunwale. Her boarding area as wide, spacious and uncluttered providing a safe working area for pilot and crew who benefit from her raised sheerline and flared bow, keeping decks dry and safe.
She has a very high level of fit out throughout the craft with the large wheelhouse providing enough space to allow combining the standard 3 crew & 12 passenger seats. All internal furnishings are from walnut effect laminate, white headlining and grey sidelining providing a warm, high quality yet practical environment. Forward there is sleeping accommodation afforded by traditional V berths combined with large bunk berths, a galley area, a full size heads compartment and provides a very comfortable crew environment
From an operational perspective, a centrally positioned helm position provides her coxswain with clear uninterrupted vision equally to port and st/bd, large side and overhead windows to assist visibility when alongside ships. Her helm position has been especially designed to provide a focused and ergonomically efficient operators environment, which allows the coxswain to take full advantage of the Interceptors fine responsive handling. Typically, which is the case with all Safehavens craft, her seakeeping is exceptional. Demonstration sea keeping videos viewable to the left on this page, undertaken in full storm force 9 conditions amply displayed their confidence in her abilities. Safe and controllable running downwind, stable beam on and very soft punching into steep head seas are the Interceptors trademark.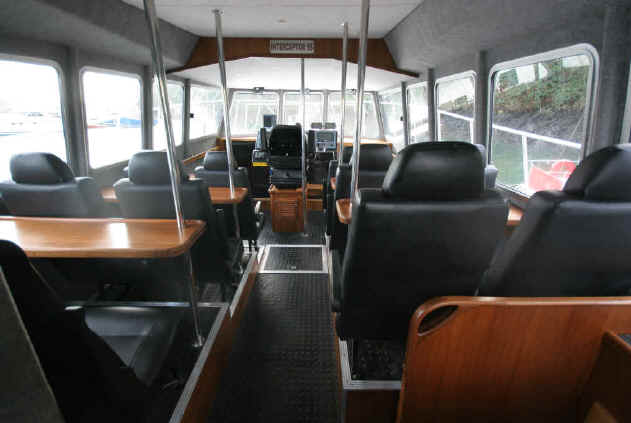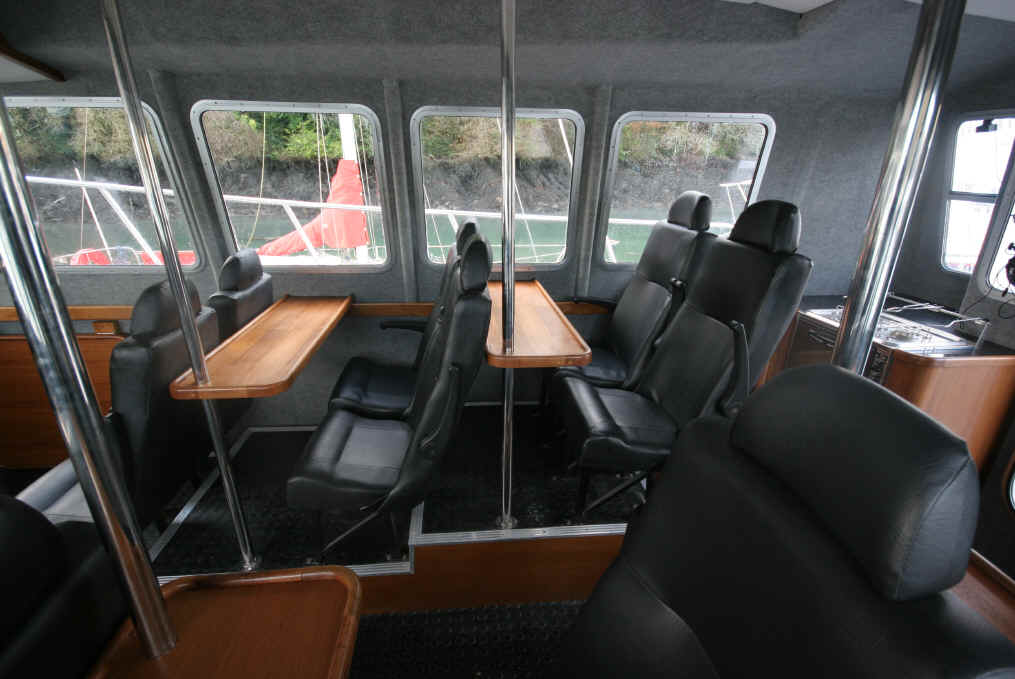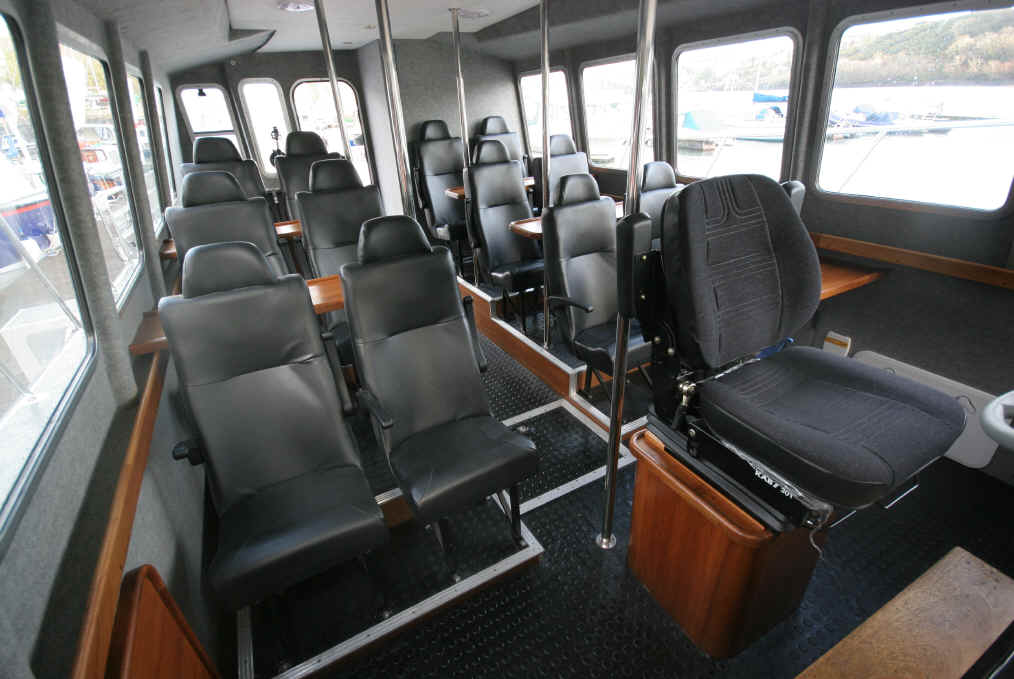 INTERIOR FIT OUT
Below, the volume of her interior can be seen, with a large glass area, visibility is excellent. The cabin is large and spacious, in this configuration she has seating for 12 passengers, but the general arrangement is fully customizable. Her fit out is to a very high standard throughout, high quality teak paneling and trimmings have been used in her woodwork and she is fully lined and carpeted throughout her accommodation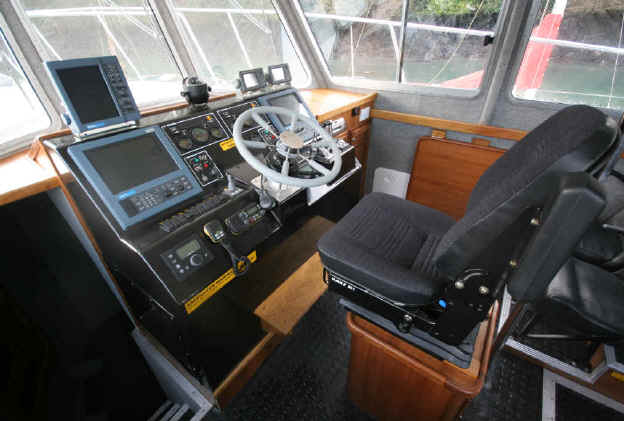 Below in her fore cabin is situated a large storage locker, shelf's dedicated electrical compartment and in the bow cabin are V berths. Underneath the main cabin is a lower sleeping cabin with full standing headroom and four berths.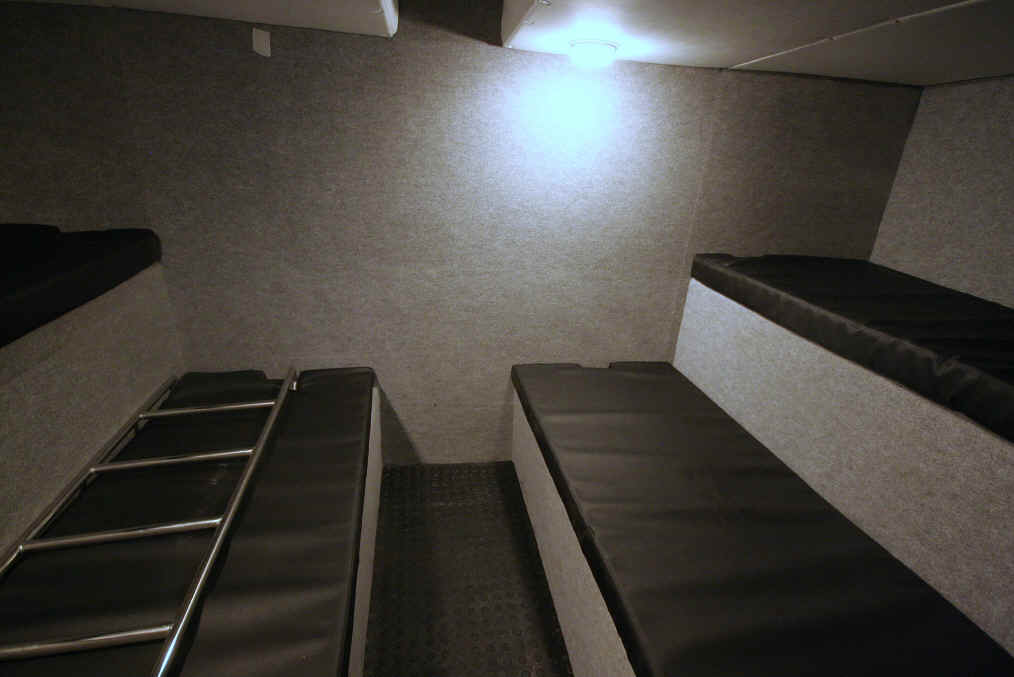 Twin Scania D12 engines rated at 650hp give her a maximum speed of 28kts at a fully loaded displacement of 20,000kg with 4,000 litres of fuel of 28kts. The engine room is large and spacious with full standing headroom. All service components are easily accessible for maintenance.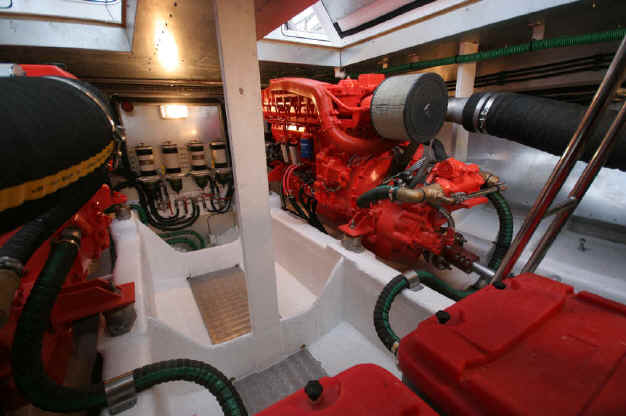 The engines are easily accessed from the aft cockpit.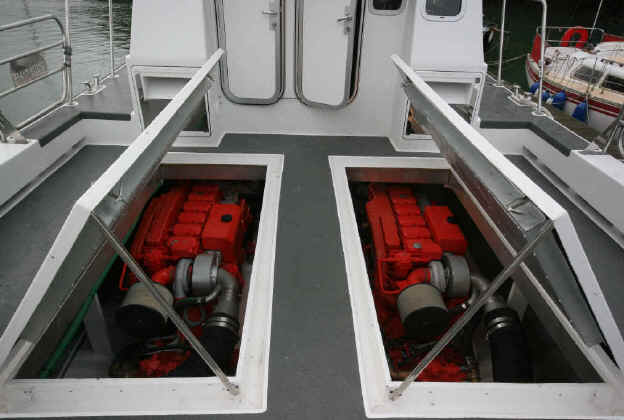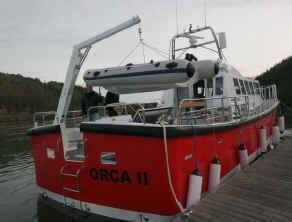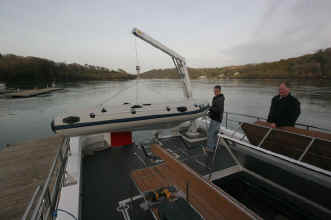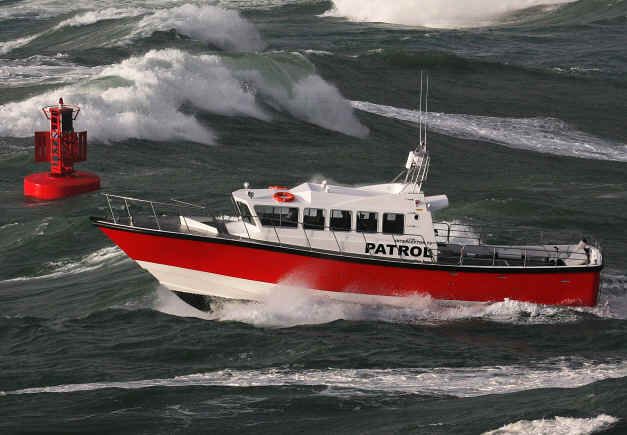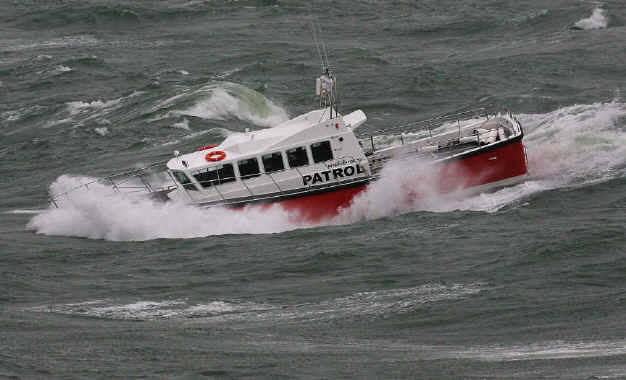 Over the years we have captured many exceptional photographs and videos of our vessels operating in extreme conditions, check them out here- GALLERY
Safehaven Marine, Ashgrove, Cobh, Co Cork, Ireland
Phone 00353 86 8054582
Email- info@safehavenmarine.com safehavenmarine@eircom.net

WHEN YOU DEMAND STRENGTH & SEA KEEPING

All our vessels are build to the highest standards of strength & engineering and are renowned world wide for their exceptional sea keeping abilities.

For the best, most extreme, rough weather demonstration videos of our boats, see our amazing selection on you tube.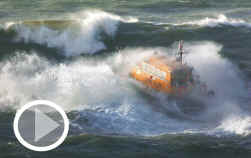 BEST ROUGH WEATHER ACTION PHOTOS
We don't just claim our boats have the best sea keeping abilities, here's the proof