'Pathfinder' Interceptor 55 for Southampton in Severe storm force 10 and 8m seas 2010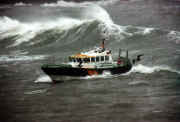 Wildcat 40 sea trialed in steep seas during a gale in the tidal race at the entrance to Cork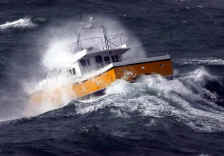 'Rodwell' Interceptor 42 patrol for the Port of Portland UK, Irish sea 2009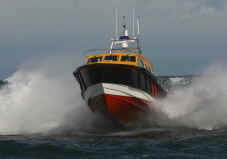 Interceptor 55 slammed by a big 20ft+ wave in a Southerly gale, nice in boat footage.
La Chevaliare, the St Malo pilot boat in gale force conditions 2008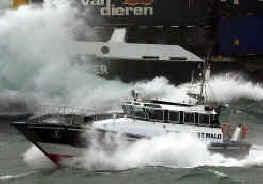 'ISLAND TIGER' Wildcat 53 in rough weather sea trails day 2010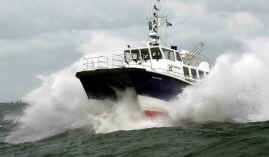 Wildcat 40 catamaran in big seas off Cork in 2011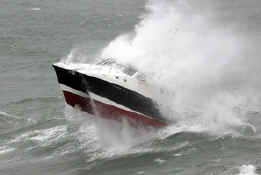 Alvaro de Ornelas & Joa Vaz Corte Real in Force 8 & 3.5m seas
Port of Aden Interceptor 55 boarding small coaster rolling nicely!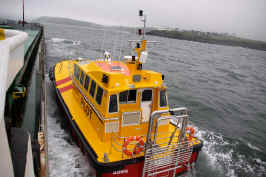 Faroe Islands Search & Rescue boat in force 9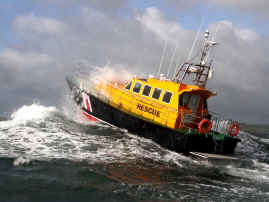 Big Storm Day, 10m waves and force 9, some of the biggest waves we have trialed in, some great footage.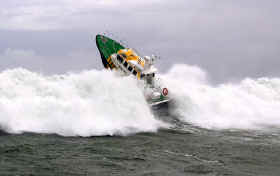 Pilot boarding compilation 2006-2009, a selection of clips during pilot operations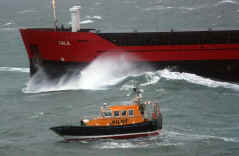 'Atlantida Azul' Port Of Sines in Violent Storm force 11, 93kts, 20ft + waves 2009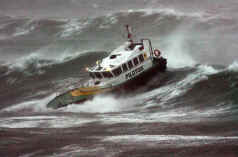 'Skua' Port of Liverpool's pilot boat in rough seas 2011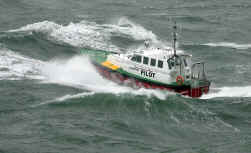 Best of 2007 compilation, storm videos for the year 2007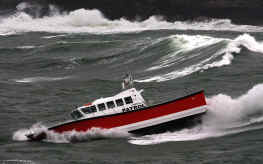 Best of 2009 compilation, the best moments of rough weather during 2009 in one video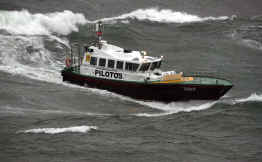 Interceptor 38 pilot Joa Vaz Corte Real undergoing sea and boarding trials 2011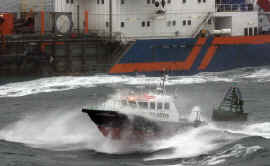 EXTREME- Alvaro de Ornelas & Joa Vaz Corte Real in Force 9 & 5m seas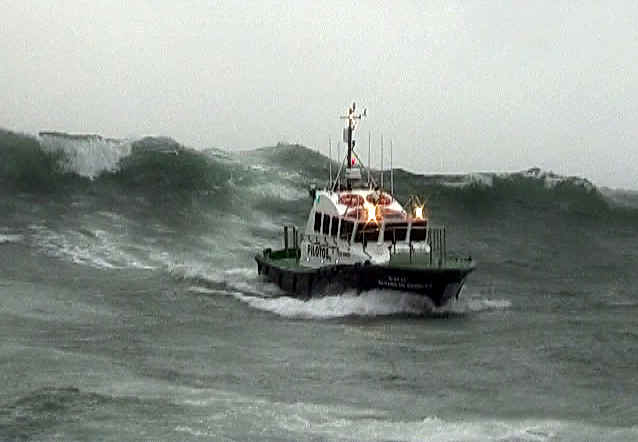 'Failte' Interceptor 48 , Port of Cork, boarding trials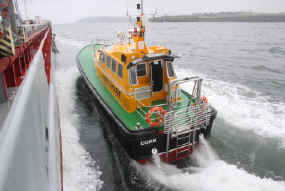 Self-Righting test of the Interceptor 48 S.A.R.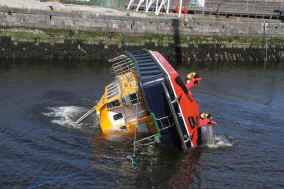 Interceptor 42 Patrol and Interceptor 48 Pilot S.A.R on sea trials during the series of storms that hit Ireland in December 2013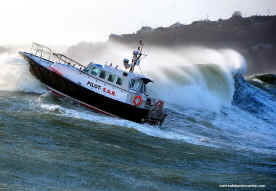 Venice Port, Italy. Interceptor 42 Pilot / Mooring vessel in gale force 7 and 3.5m seas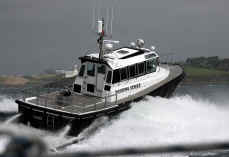 Port of Sines Pilot boat in Gale force 9 and 20ft seas 2009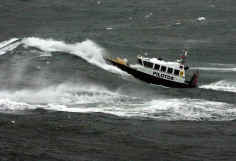 'Jeanne Baret' Port of La Reunion's Wildcat 40 in 5m waves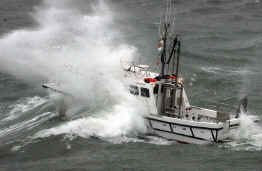 'QUINOA' Interceptor 48 pilot undergoing rough weather sea trials in force 7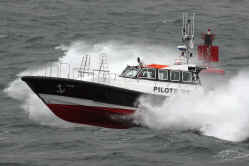 'Cabo Mondego' Port of Averio, Portugal rough weather sea trials during 2010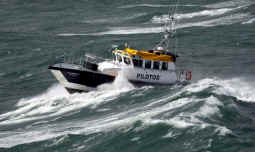 Cork pilot boat in huge seas off Cork during pilot operations 2006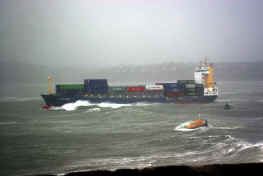 Orca III, sea trails alongside the 3rd & 4th Azores Pilot boats
March 2012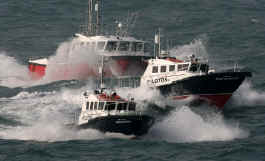 'Pathfinder alongside 'Izurdia' in gale force 8 and 3m seas of Cork Harbour 2009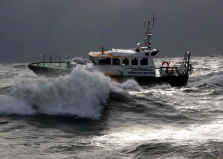 'Izurdia' Port of Bayonne's Interceptor 42 pilot in force 8 and 5m seas off Cork 2009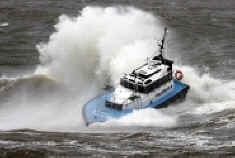 Ariel drone videos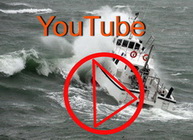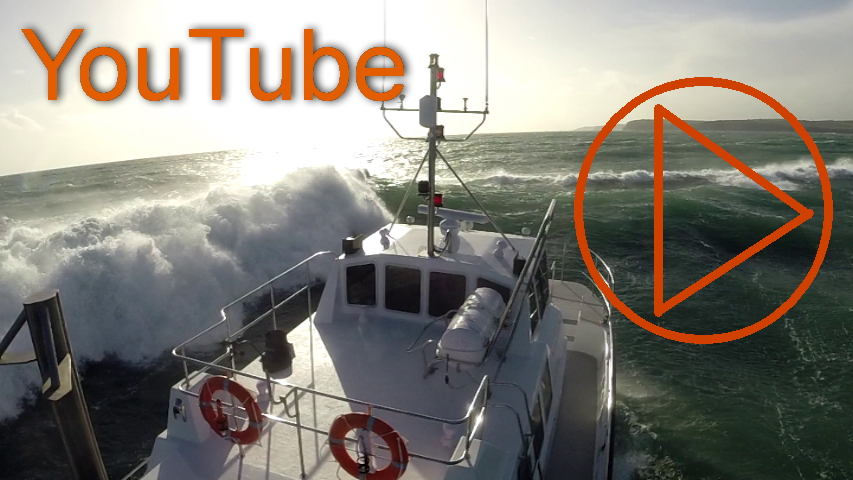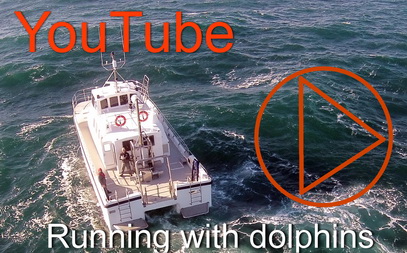 P&O Maritime- Maputo pilot in force 10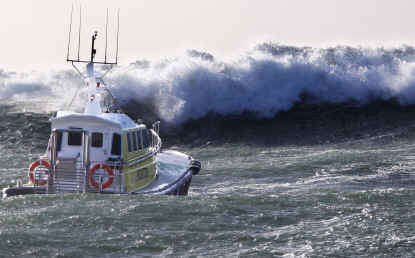 Discovery channels documentary 'Raging Planet'- Storms at Sea, featuring Safehaven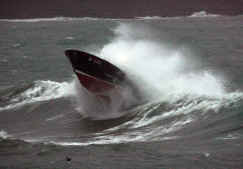 'Ursula' Port of Roenne. Denmark. Interceptor 42 rough weather sea trials 2010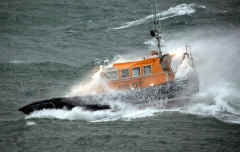 Malta pilot boat in gale force 9 alongside Dublin pilot boat Liffey, Cork 2008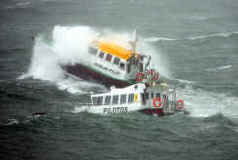 Wildcat 40 'Dark Star' in rough seas with nice twin boat footage from St Malo pilot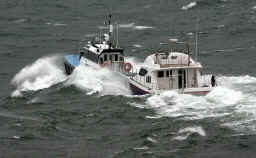 Interceptor 42 'Evening Star' in rough seas, nice twin boat footage alongside Orca II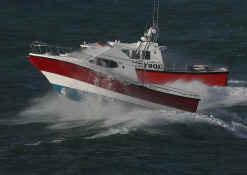 Best of 2006 compilation, videos from 2006, 2 million views on you tube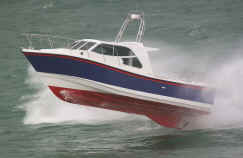 Cork pilot boat Glean Mor in force 9 conditions during 2006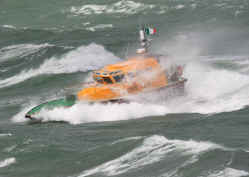 Interceptor 55 pilot boat for the Port of Aden, Yemen, great aerial footage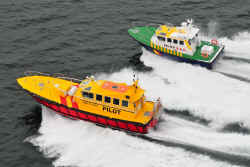 Algecerias Pilot vessel. 'Geteras Uno' during sea trails with compilation clips 2012