SPECIFICATION
L.O.A.
Length Moulded
BEAM
Beam moulded
Draft
Displacment
Lightship
Pilot seating capacity
Fuel capacity
Engines
Power output
Gearboxes
Generator
Speed
Operational
Maximum
Certification
Bordeaux Pilot vessel in rough weather trials.
Sea keeping & handling trials of Liverpool pilot boat Skua
48ft / 14.7m
14.2m
4.4m
4.1m
1.35m
17,500kg
6-8 pilots, 1 crew
2000 litres
Volvo D13
500-550hp
Twin Disc 5114
24-25kts
24-25kts
Bureau VerItas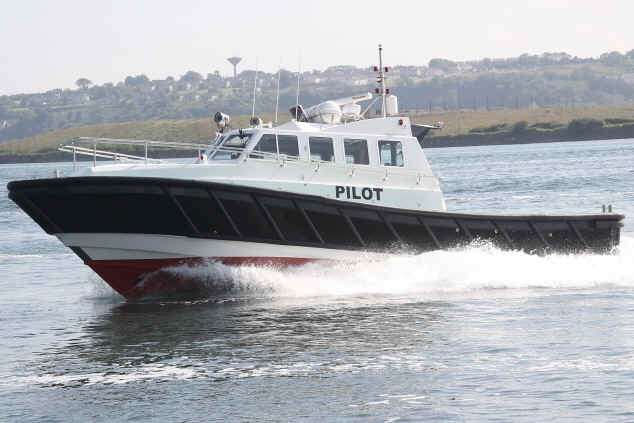 The Interceptor 48 is also available as a pilot / crew transfer version with a Cab f/wd arrangement. The vessel Interceptor 48 has a L.O.A. of 14.3m, a 4.3m beam and 1.3m draft, her hull design is a twin chine, semi-displacement, medium to deep V with a full length keel. Typically the vessel is powered by twin Scania / Volvo / Cat 12 litre engines rated at 500hp @ 1900rpm and provide her with an operational speed of 24kts on a light ship displacment of 17,500kg. Fuel capacity is 2,000 litres but optional long range tanks can be fitted with 3,500 litres divided between selectable forward and aft tanks, this gives her a potential 500nm range at 20kts+. The crew transfer version is fitted out with a passengers seating capacity for 12 pilots / passengers in Westmeken air craft style reclining passenger seats, and 2 crew on CAB suspension seats. This provides a very comfortable seating arrangement in her main cabin which is fitted out to a very high standard. Her main cabin can be fully air conditioned for operations in hot climates with a 24,000 btu air conditioning system with high level outlets in the main cabin. In addition her windows are fitted with blinds and an ant-glare coating to reduce UV heat transmission into the cabin. The Air Con system is powered by a Paguaro 6kw generator also providing on board 240v power. She is equipped with a small galley in the forward cabin fitted with a sink, microwave and 240v outlets. The forward cabin also houses a separate heads compartment fitted with a sea toilet and black water holding tank with pump out facilities and twin V berths. Her aft cockpit is very spacious, a virtue of the 'cab f/wd' design and is fitted with lashing points to allow her carry up to 4,000kg of deck cargo. The deck is deliberately kept clear of railings to facilitate deck loadings at sea without damage., and her hull is very heavily fendered with 150x150mm main fendering, lower run and multiple diagonals with additional fendering at the bow and transom quarters, she is also fitted with Safehaven's proven sacrificial shoulder fenders. A full hydraulic system can be fitted which powers a bow thruster, providing excellent close quarter maneuvering, further assisted by a second external helm position at the aft of the cabin. The overall design provides for a multi-purpose vessel capable of operating in both pilotage as well as offshore crew and light cargo transfer. Passengers and crew will apreciate the designs excellent seakeeping and handling, as well as her comfort levels with just 69db being recorded in her main cabin, transits are comfortable and relaxed affair.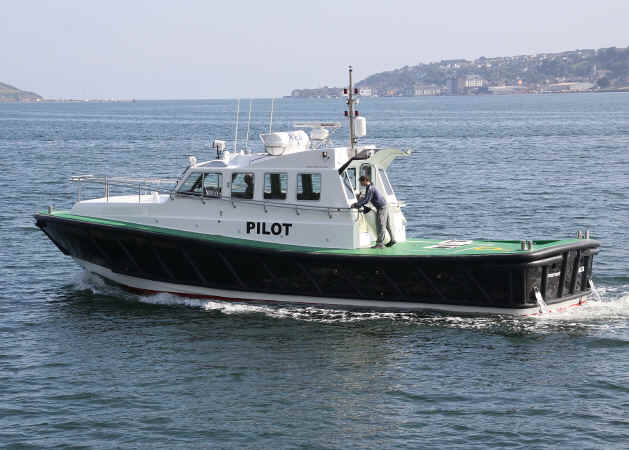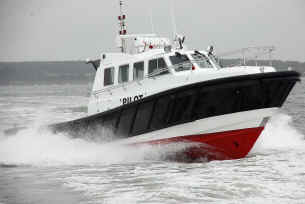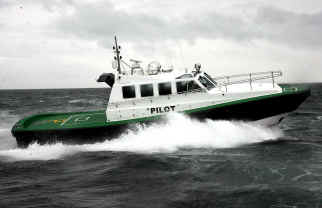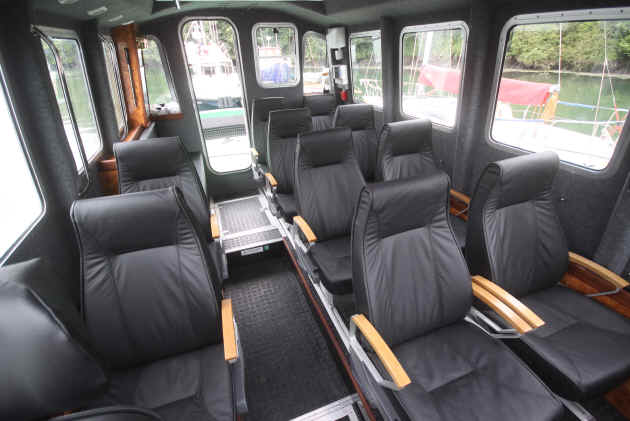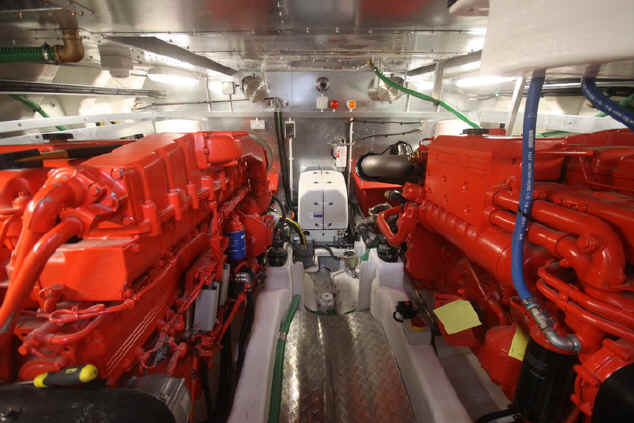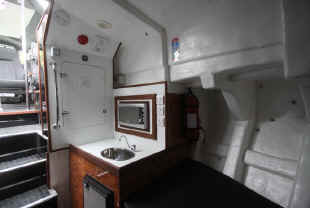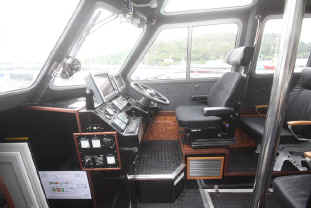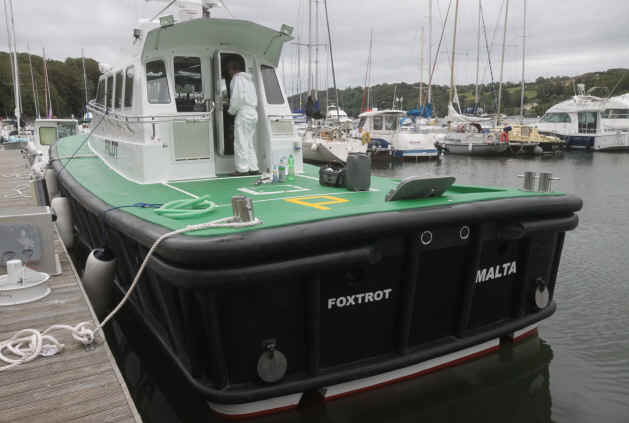 Over the years we have captured many exceptional photographs and videos of our vessels operating in extreme conditions, check them out here- GALLERY
Safehaven Marine, Ashgrove, Cobh, Co Cork, Ireland
Phone 00353 86 8054582
Email- info@safehavenmarine.com safehavenmarine@eircom.net

WHEN YOU DEMAND STRENGTH & SEA KEEPING

All our vessels are build to the highest standards of strength & engineering and are renowned world wide for their exceptional sea keeping abilities.

For the best, most extreme, rough weather demonstration videos of our boats, see our amazing selection on you tube.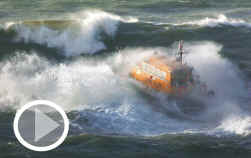 BEST ROUGH WEATHER ACTION PHOTOS
We don't just claim our boats have the best sea keeping abilities, here's the proof