HISTORY OF SAFEHAVEN MARINE PILOT BOATS
NEW VESSELS & PILOT BOATS UNDER CONSTRUCTION
TESTIMONIALS & REFERENCES FORM PAST CLIENTS
See all our previous professional PILOT vessels
See our spectacular rough weather video's
See our recent newsletter
MAGAZINE ARTICLES
INDEPENDENT BOAT TEST ON THE INTERCEPTOR 55 BY DAG PIKE
MOTOR BOAT AND YACHTING ARTICLE - STORM FORCE 11
FOUR WILDCAT 40'S FOR THE POLISH NAVY

Safehaven Marine have just signed contracts to build four of our Wildcat 40 catamaran's for the Polish Navy after successfully wining the international tender earlier this year. The four vessels will be supplied throughout 2014, with the first due to be launched in February. We are delighted to have been awarded this large and prestigious contract.
The construction of first vessel will represent another significant milestone, as it will be the 100th vessel to be built by Safehaven Marine since being founded over 15 years ago. Below is the first vessel nearing completion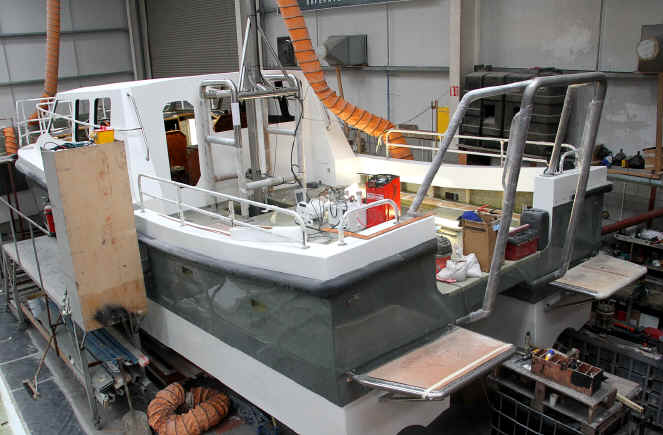 NEW WILDCAT 53 FOR TOMMY FONNES, NORWAY.
Tommy Fonnes visited us from Norway last week, and accompanied us on sea trials in the force 10 storm on the P&O Maritime pilot vessel. it was a good experience for Tommy as he was able to experience first hand our vessels capabilities. Contracts were signed for a Wildcat 53 Catamaran on Tuesday and work will commence in March for delivery in early 2014. She will built for pilot and crew transfer operations in Norway and be powered by twin Scania D16 750 hp engines.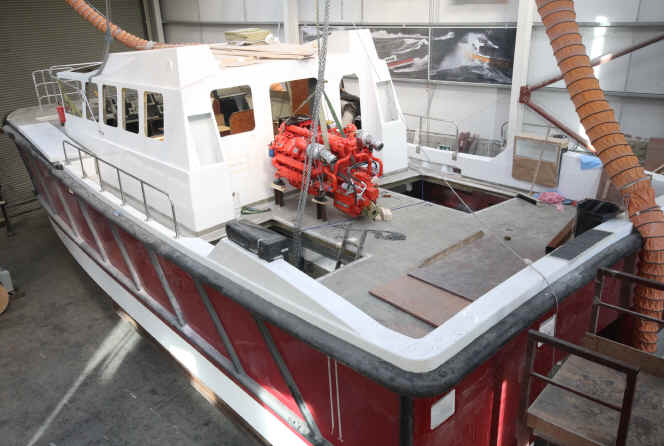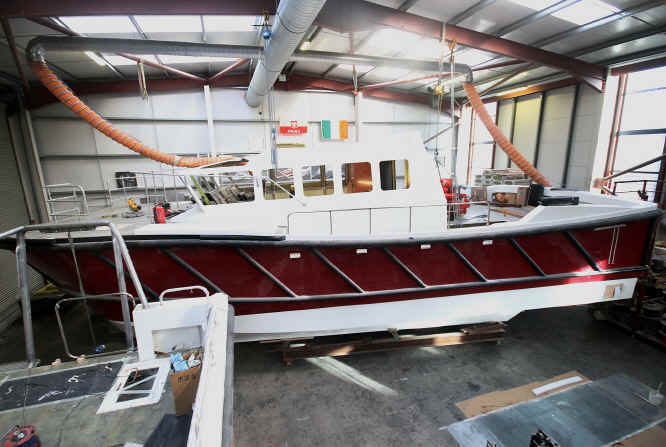 WHEN YOU DEMAND STRENGTH & SEA KEEPING

All our vessels are build to the highest standards of strength & engineering and are renowned world wide for their exceptional sea keeping abilities.

For the best, most extreme, rough weather demonstration videos of our boats, see our amazing selection on you tube.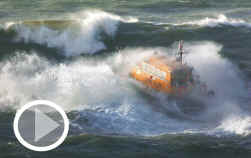 BEST ROUGH WEATHER ACTION PHOTOS
We don't just claim our boats have the best sea keeping abilities, here's the proof