HISTORY OF SAFEHAVEN MARINE PILOT BOATS
NEW VESSELS & PILOT BOATS UNDER CONSTRUCTION
TESTIMONIALS & REFERENCES FORM PAST CLIENTS
See all our previous professional PILOT vessels
See our spectacular rough weather video's
See our recent newsletter
MAGAZINE ARTICLES
INDEPENDENT BOAT TEST ON THE INTERCEPTOR 55 BY DAG PIKE
MOTOR BOAT AND YACHTING ARTICLE - STORM FORCE 11
Safehaven Marine have high level of expertise and experience in building Hydrographic survey and Research vessels. We have experience with Multi Beam sonar deployment systems and have developed our own hydraulic deployment platform / moon pool design, as well as the integration of sophisticated hydrographic navigation and computer equipment
HYDROGRAPHIC SURVEY VESSEL MODEL RANGE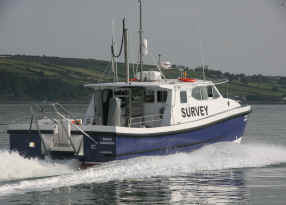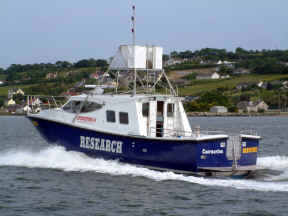 WILDCAT 40 / 12m HYDROGRAPHIC CATAMARAN
WILDCAT 53 / 16m HYDROGRAPHIC CATAMARAN
INTERCEPTOR 42 / 13m SURVEY VERSION
Over the years we have supplied dedicated
Hydrographic survey vessels to the Ports of:
Teesport - A wildcat 36 in 2006
Liverpool, A Wildcat 40 in 2008
La Reunion Island, a Wildcat 40 in 2010
Stornoway, Scotland 2011, Wildcat 53
Polish Navy- 4x Wildcat 40 Hydrographic catamarans.
As well as several Interceptor 42 Survey vessels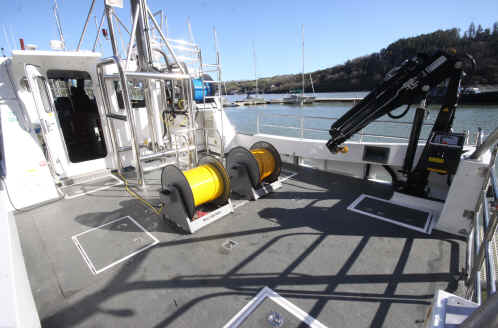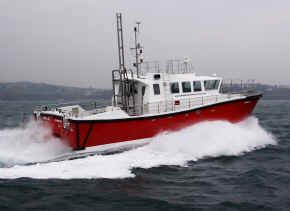 Safehaven Marine, Ashgrove, Cobh, Co Cork, Ireland
Phone 00353 86 8054582
Email- info@safehavenmarine.com safehavenmarine@eircom.net
All our vessels are build to the highest standards of strength & engineering and are renowned world wide for their exceptional sea keeping abilities.

For the best, most extreme, rough weather demonstration videos of our boats, see our amazing selection on you tube.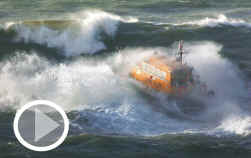 BEST ROUGH WEATHER ACTION PHOTOS
We don't just claim our boats have the best sea keeping abilities, here's the proof