SPECIFICATION
L.O.A.
Length Moulded
BEAM
Beam moulded
Draft
Displacment
Lightship
Pilot seating capacity
Fuel capacity
Engines
Power output
Gearboxes
Generator
Speed
Operational
Maximum
Certification
Bordeaux Pilot vessel in rough weather trials.
Sea keeping & handling trials of Liverpool pilot boat Skua
48ft / 14.7m
14.2m
4.4m
4.1m
1.35m
17,500kg
6-8 pilots, 1 crew
2000 litres
Volvo D13
500-550hp
Twin Disc 5114
24-25kts
24-25kts
Bureau VerItas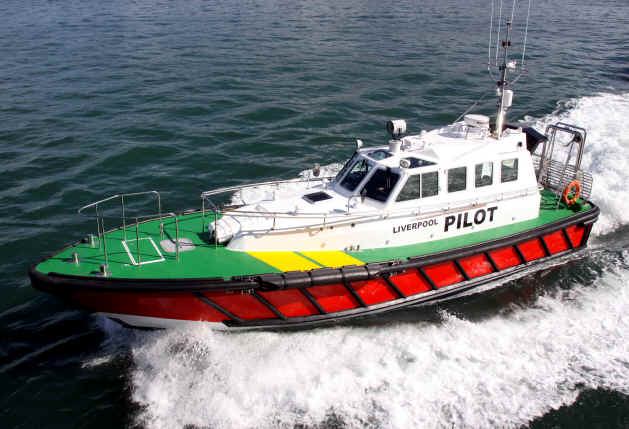 FORE SALE. Available for immediate delivery Interceptor 48 Pilot 2014 stock / demonstrator -show boat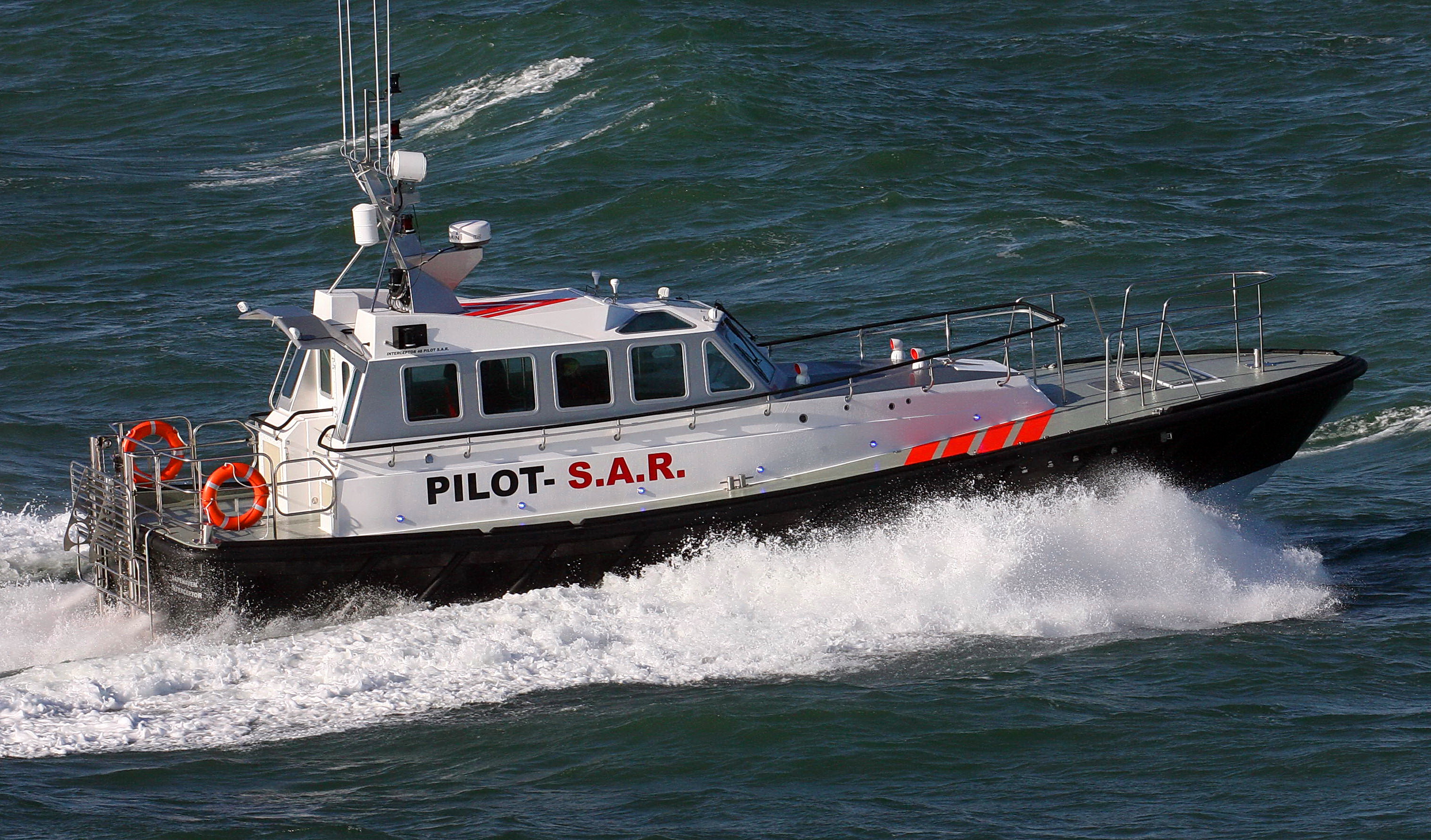 In 2010 we introduced a new 48ft (14.5m) model to fit between our current Interceptor 42 and 55.The 48 is an ideal sized pilot vessel, suitable for both larger and smaller ports, offering a high level of endurance and sea keeping abilities in all weather conditions and capable of accommodating up to 6 pilots in the main cabin and up to 8 utilizing the spacious f/wd accommodation area, and at the same time being economical to operate and competitively priced. The 48 pilot is a modern, sleek and graceful design incorporating all the refinements a modern pilot vessel should encompass. Powered by standard fit 500-550hp engines she has an operational speed of 24-25kts +. Based on the very successful 42 hull, but slightly wider in beam and 1.5m longer in length. To accept alternative fendering solutions she differs in having a larger 300mm flat gunwale face which will allow modern fendering alternatives such as OCEAN 3 favored and proven in hard use by the French pilots. Also the Hippo Marine solution utilizing a large but lightweight, medium density foam core with a rubberized skin. However the 48 is also be able to be produced with the universally popular traditional delta section and incorporate our well proven sacrificial fender solution.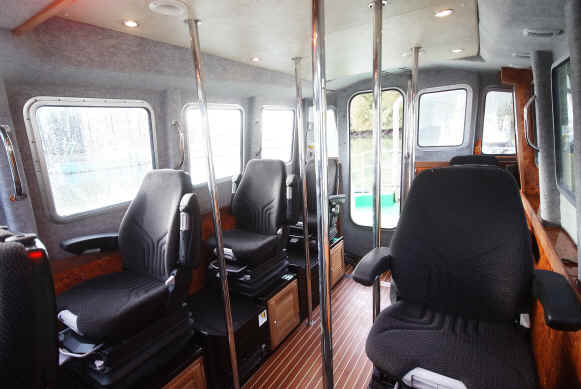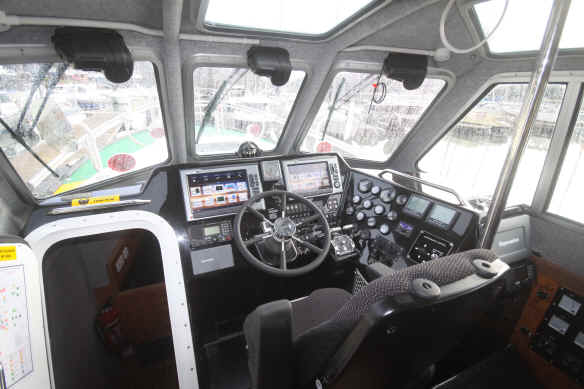 Below, Quinoa, supplied to the Port of Bordeaux, France in 2010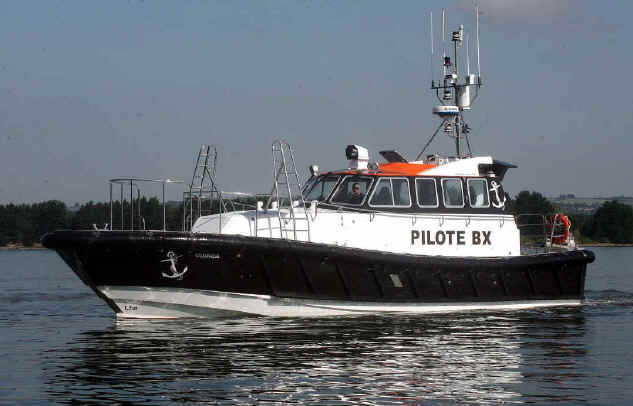 Below, Pilot / S.A.R
Over the years we have captured many exceptional photographs and videos of our vessels operating in extreme conditions, check them out here- GALLERY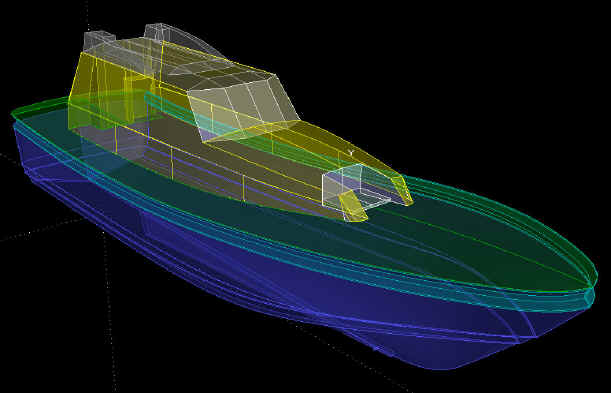 Safehaven Marine, Ashgrove, Cobh, Co Cork, Ireland
Phone 00353 86 8054582
Email- info@safehavenmarine.com safehavenmarine@eircom.net

WHEN YOU DEMAND STRENGTH & SEA KEEPING

All our vessels are build to the highest standards of strength & engineering and are renowned world wide for their exceptional sea keeping abilities.

For the best, most extreme, rough weather demonstration videos of our boats, see our amazing selection on you tube.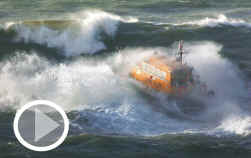 BEST ROUGH WEATHER ACTION PHOTOS
We don't just claim our boats have the best sea keeping abilities, here's the proof