SPECIFICATION
L.O.A.
Length Moulded
BEAM
Beam moulded
Draft
Displacment
Lightship
Passenger capacity
Fuel capacity
Engines - Single
Twin
Speed
Certification
Videos featuring the Genesis.
The 38 Pilot version in rough seas
Rough weather compilation video featuring the Genesis
The Genesis alongside a 42 pilot in rough seas
38ft / 11.7m
11.5m
3.8m
3.6m
1.2m
7,500 - 11,000kg
12
1000 litres
380-700hp
300- 420hp
22-32kts
MCA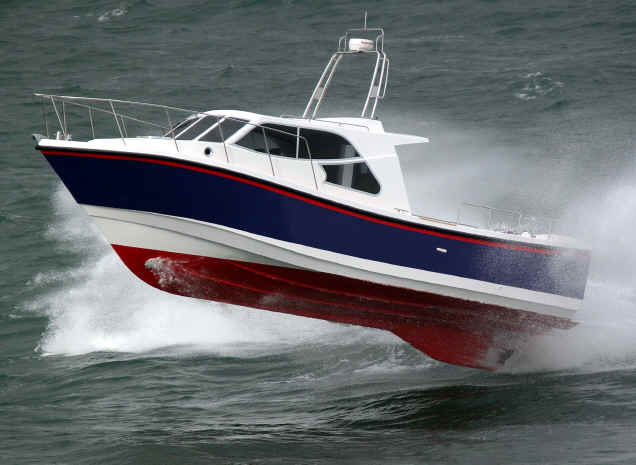 DESIGN
Developed in 2006 our Interceptor 38 called the 'Genesis' Closely based on our hugely successful Interceptor 42's hull, but incorporating a number of refinements to provide even higher levels of performance and seakeeping. Her beam is a wide 3.6m moulded, (12ft 4" overall) just short of the 42's beam, and much wider than the old 2000 model 38's, providing her with high levels of both static and dynamic stability. The hull has indeed very high reserves of stability over a large displacement range, as it is used on our Interceptor 38 pilot boat which has demonstrated exceptional seakeeping abilities. Her waterline entry is fine at 58 degrees to cut through waves even better, and she has a midships deadrise of 22 degress meaning she will not slam in large waves. And of course her steeply raked stem and cutaway forefoot means she has the same excellent handling in following seas. Her unique double chine hull design means she is an an exceptionally dry boat.
We have chosen an offset Island Wheelhouse design for her superstructure, taking advantage of her wide beam, it provides loads of gunwale space for angling and a large deck area, but still provides good accommodation space, which can be varied to suit her intended role. Both long and short cabin versions are available.
The Genesis can be fitted with single or twin engines, typically a single engine would be CAT or Volvo 9 litre engines up to 575hp to provide a 26-27kts maximum speed, or twin Yanmar 380hp engines for 32kts+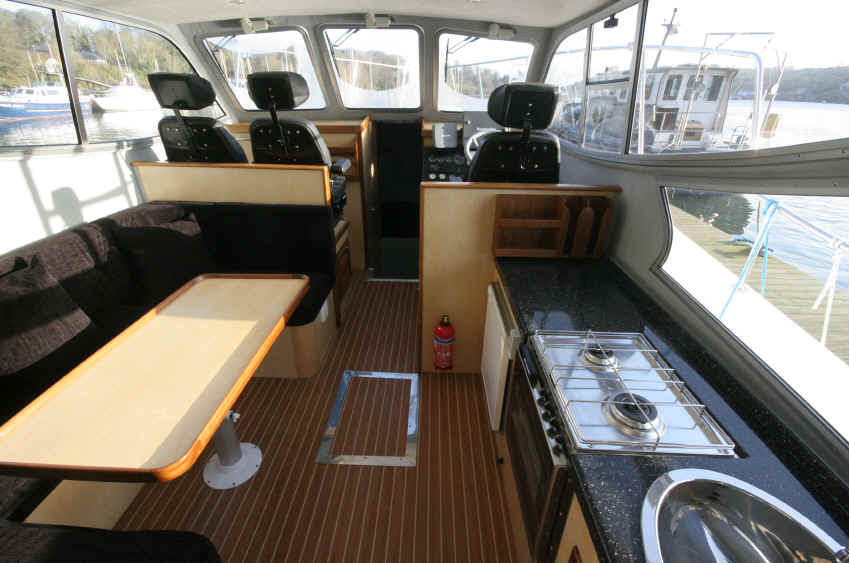 Below, some photos of her demonstrating her excellent seakeeping, handling and performance, whilst showing off her head turning style and below right, our professional pilot boat which uses the same hull.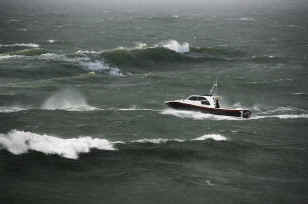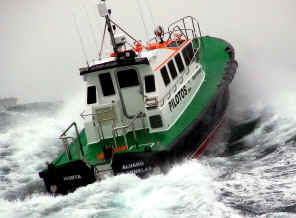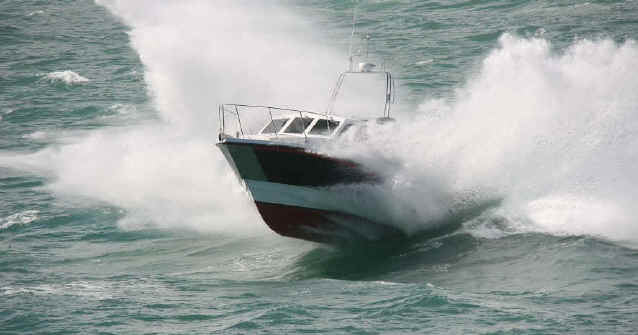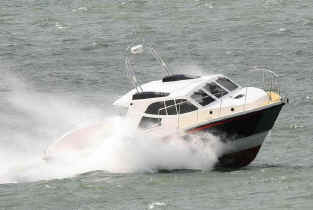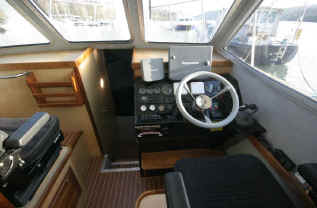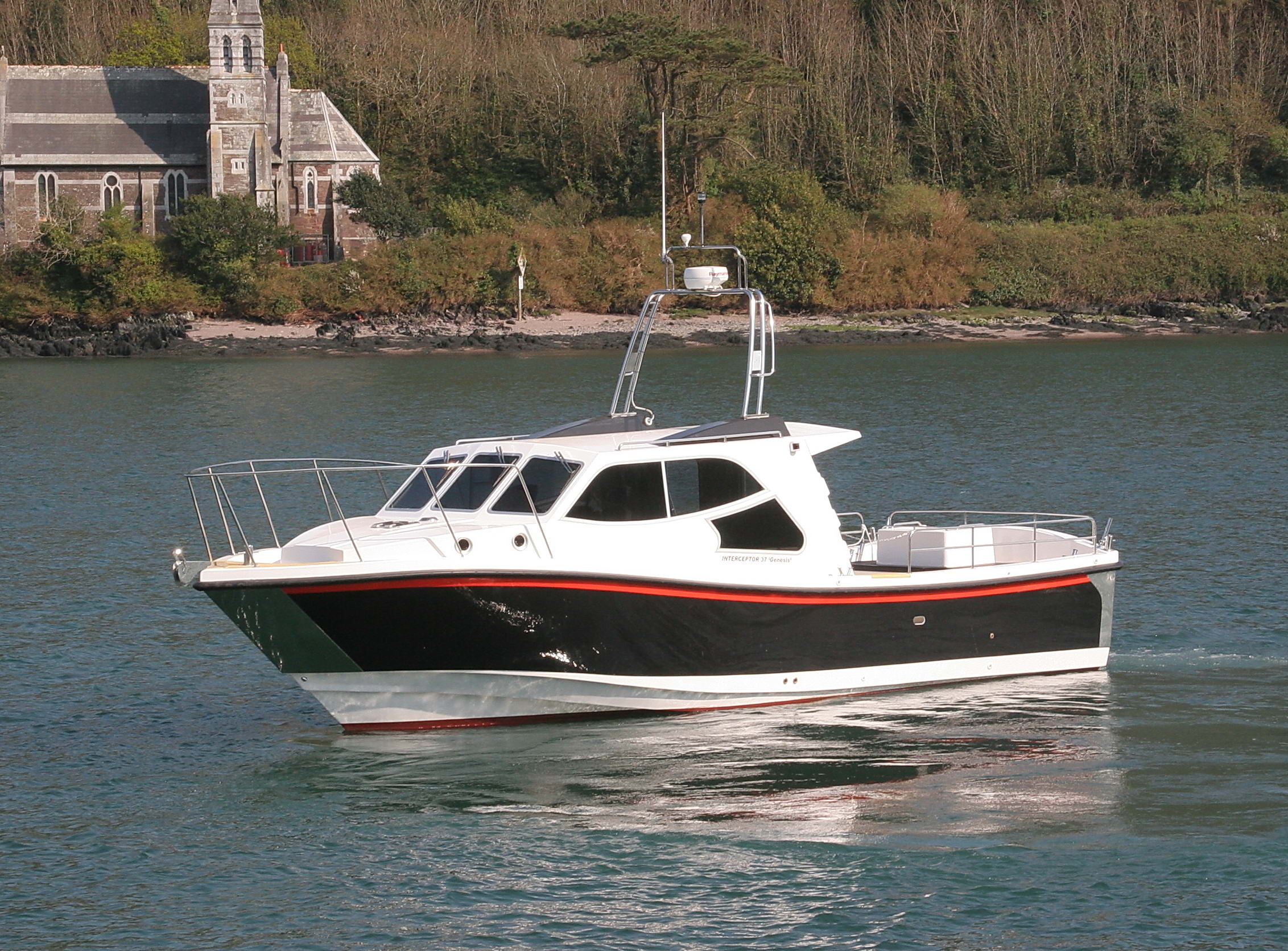 Large aft cockpit with plenty of space for anglers or divers, and he walkway up the st/bd side of the cabin for safe access to the bow and extra deck area.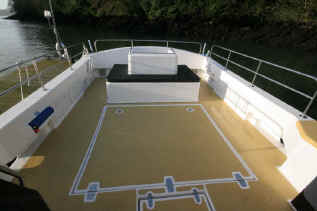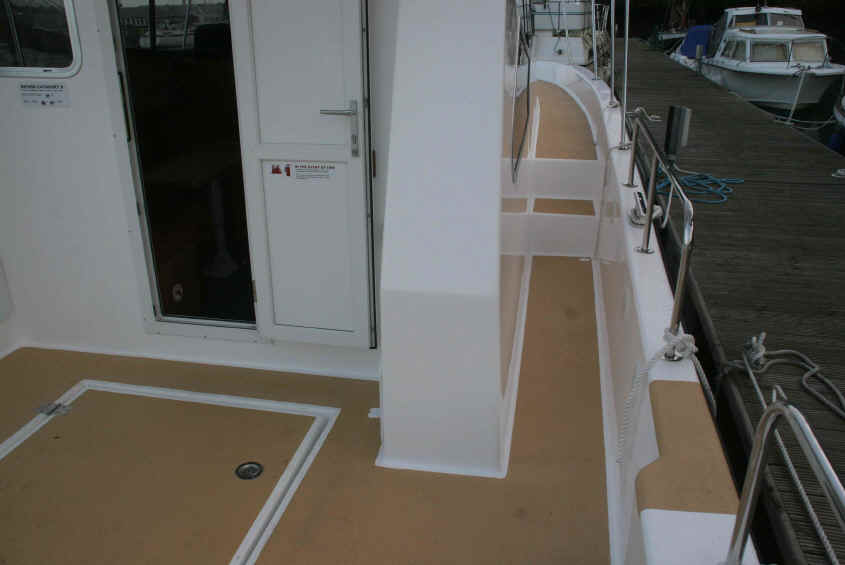 INTERIOR
Her interior is fully customizable but will typically feature and open plan layout with twin V berths or large single berth in the f/wd cabin, a separate heads compartment. In the main cabin a st/bd helm position with a hydraulic sprung CAB seat, the helm console is driver focused with a horizontal adjustable wheel and all controls falling easily to hand, opposite a twin seat navigators position with chart area in front. Behind lies a large seating dinette with table and opposite a full galley. On commercial versions the galley is in the f/wd cabin and the heads is aft on the main cabin accessed from deck.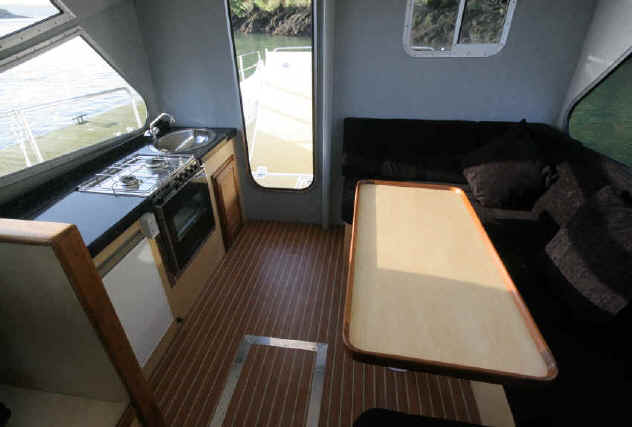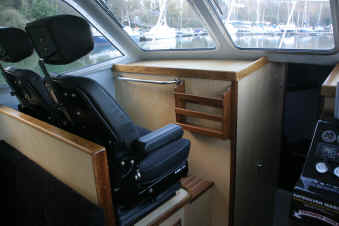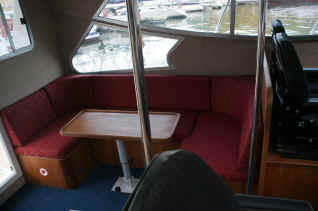 ENGINEERING
The Genesis has a depth of engineering not expected in this type of vessel, a consequence of our experience in professional pilot vessels, the hull is built to Lloyds SSC requirements and is exceptionally strong, with substantial transverse and longditudal scantlings. Her engineering and electrical instalation is to international profesional standards in design and execution.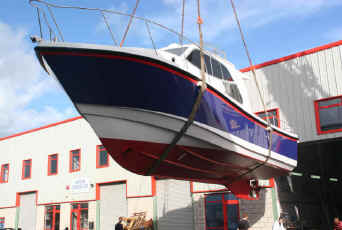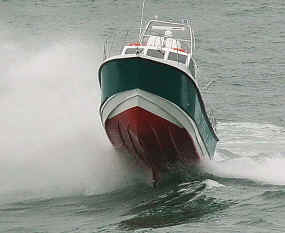 Above, Her keel design has been optimized to provide the least drag and resistance and maximum directional stability. Because the Interceptor hull is a true deep V she has a deep draft at the bow and amidships naturally, so there is no need for a deep keel here, as her deep V sections act as a keel in itself. Only at the transom where her draft reduces is the keel needed and here it is deep, hydrodynamicaly optimized, and faired into the propeller tunnel to provide a smooth, clean flow of water to the propeller. This results in zero cavitation and a smooth, quiet ride. In addition a skeg protects the prop and rudder from ropes and floating debris.
Twin spray rails reduce wetted area at higher speeds, but are foreshortened at the bow to eliminate chine knock at low to medium speeds.
Shown here the boat is fitted with the new Caterpillar C9 @ 575hp, or Twin Yanmar 380hp.Easy access is provide right around the engine.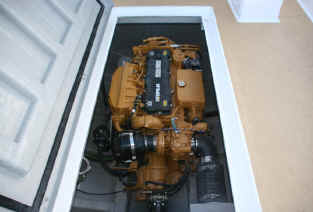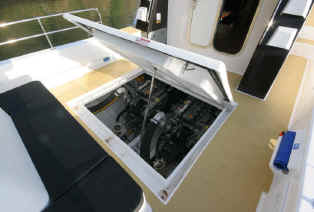 Below, the short cabin commercial version, showing her large aft deck area. Perfect for commercial use.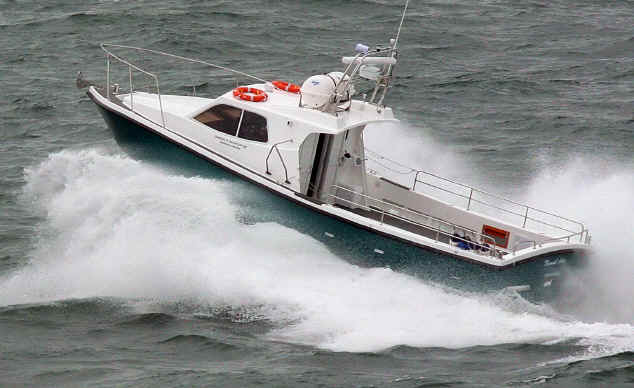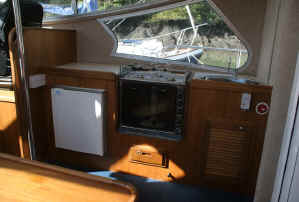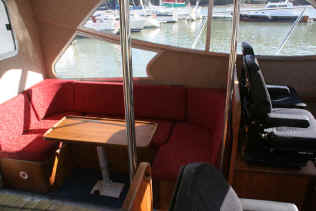 The Genesis 38's fine, gracfull lines can be appreciated here.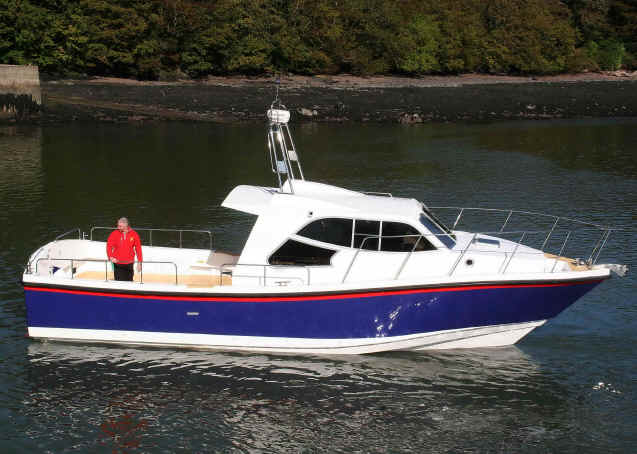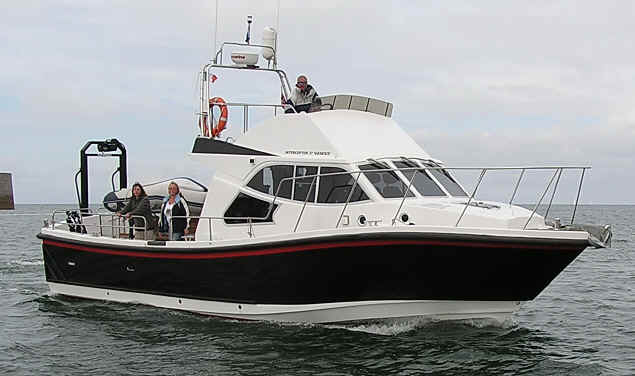 Above & below, the Sports flybridge version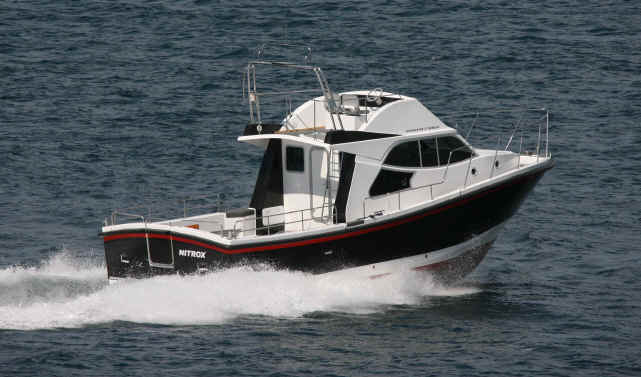 Safehaven Marine, Ashgrove, Cobh, Co Cork, Ireland
Phone 00353 86 8054582
Email- info@safehavenmarine.com safehavenmarine@eircom.net

WHEN YOU DEMAND STRENGTH & SEA KEEPING

All our vessels are build to the highest standards of strength & engineering and are renowned world wide for their exceptional sea keeping abilities.

For the best, most extreme, rough weather demonstration videos of our boats, see our amazing selection on you tube.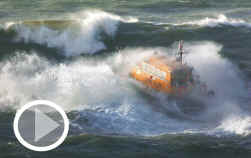 BEST ROUGH WEATHER ACTION PHOTOS
We don't just claim our boats have the best sea keeping abilities, here's the proof