SPECIFICATION
L.O.A.
Length Moulded
BEAM
Beam moulded
Draft
Displacment
Lightship
Pilot seating capacity
Fuel capacity
Engines
Power output
Gearboxes
Generator
Speed
Operational
Maximum
Certification
Extreme sea keeping trials, force 9, 5m seas
Extreme sea keeping trials, 10m breaking waves
Alongside ship boarding trials
Rough weather Sea keeping trials in force 8 & 3.5m seas
38ft / 11.7m
11.5m
3.81m
4.1m
1.3m
12,500kg
4 pilots, 1-2 crew
1500 litres
Volvo D9
425hp
ZF V drive
22-23kts
25kts
Bureau Verttas
Extensive sea trials have been carried out by the crew and pilots at Safehaven's home Port of Cork, and the vessel has proved to posses excellent alongside ship handlings trials, easily holding station and breaking clear and proving very responsive throughout. Rough weather sea trials confirmed she possessed the same renowned sea keeping levels as Safehaven's larger Interceptor hulls. Safehaven expect this smaller pilot boat to be very popular, as it is a real 'multi purpose' vessel allowing the port to combine multiple duties within one design, and a design that is both particularly striking on the water, and also, unusually for a smaller design being pleasingly proportional, having the look of a much larger vessel. All this is offered in a design that is both economical to purchase and operate, and should be of special interest to smaller ports.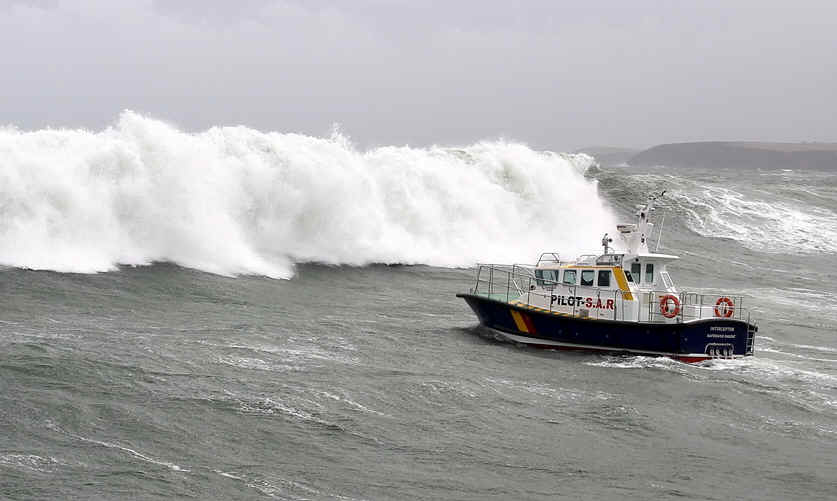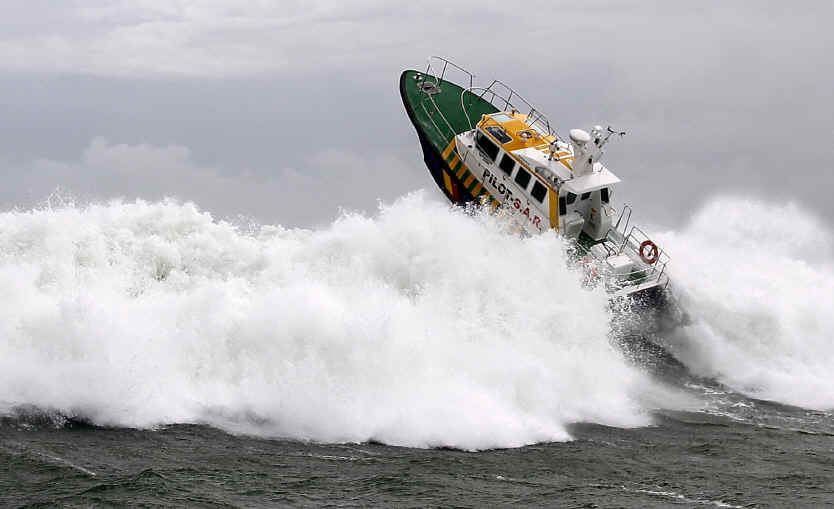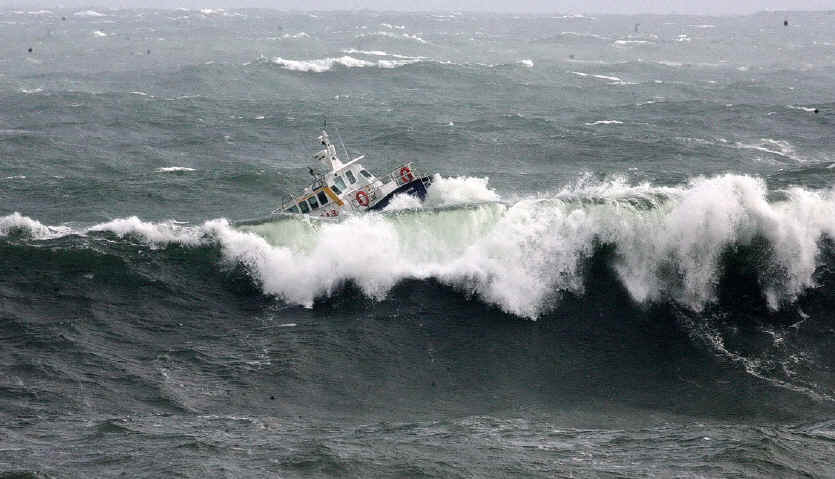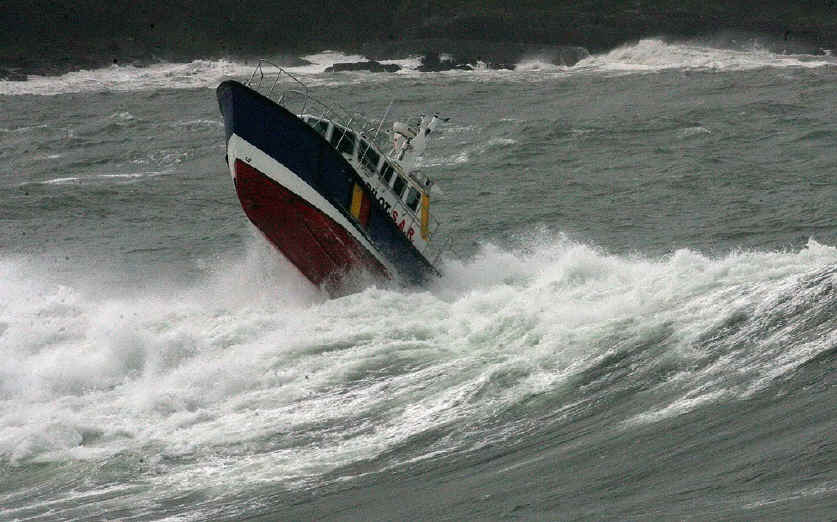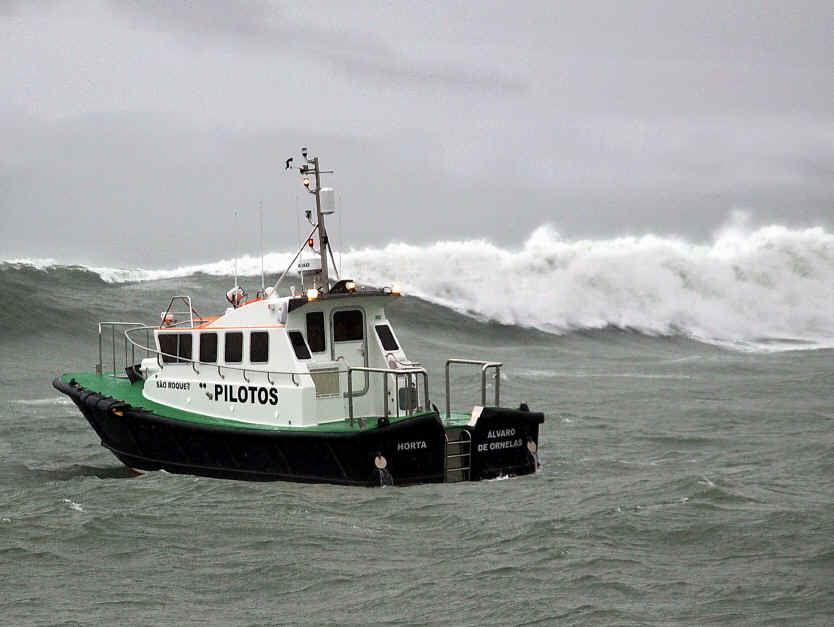 The Interceptor 38 is available as a self righting version, capable of operating in extreme conditions and able to recover from a 180 degree roll over
Below, the sequence of photos of her during her self righting test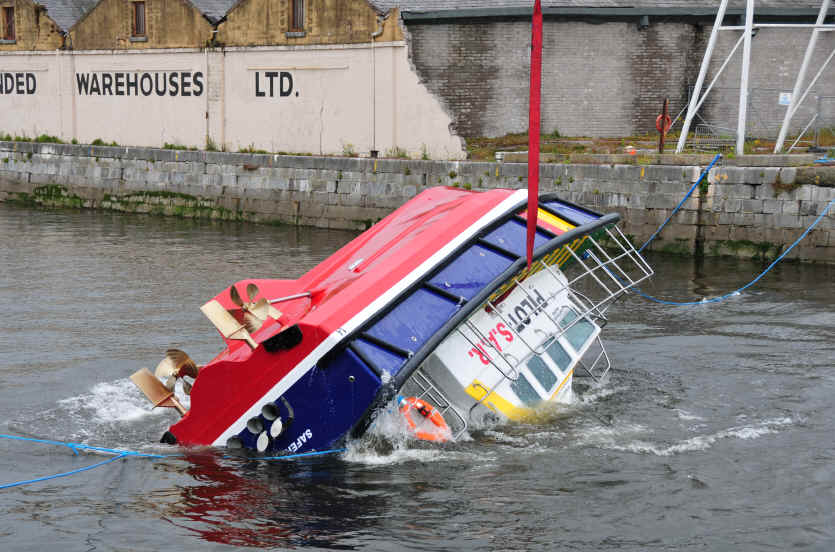 See the video of here self righting test SEE VIDEO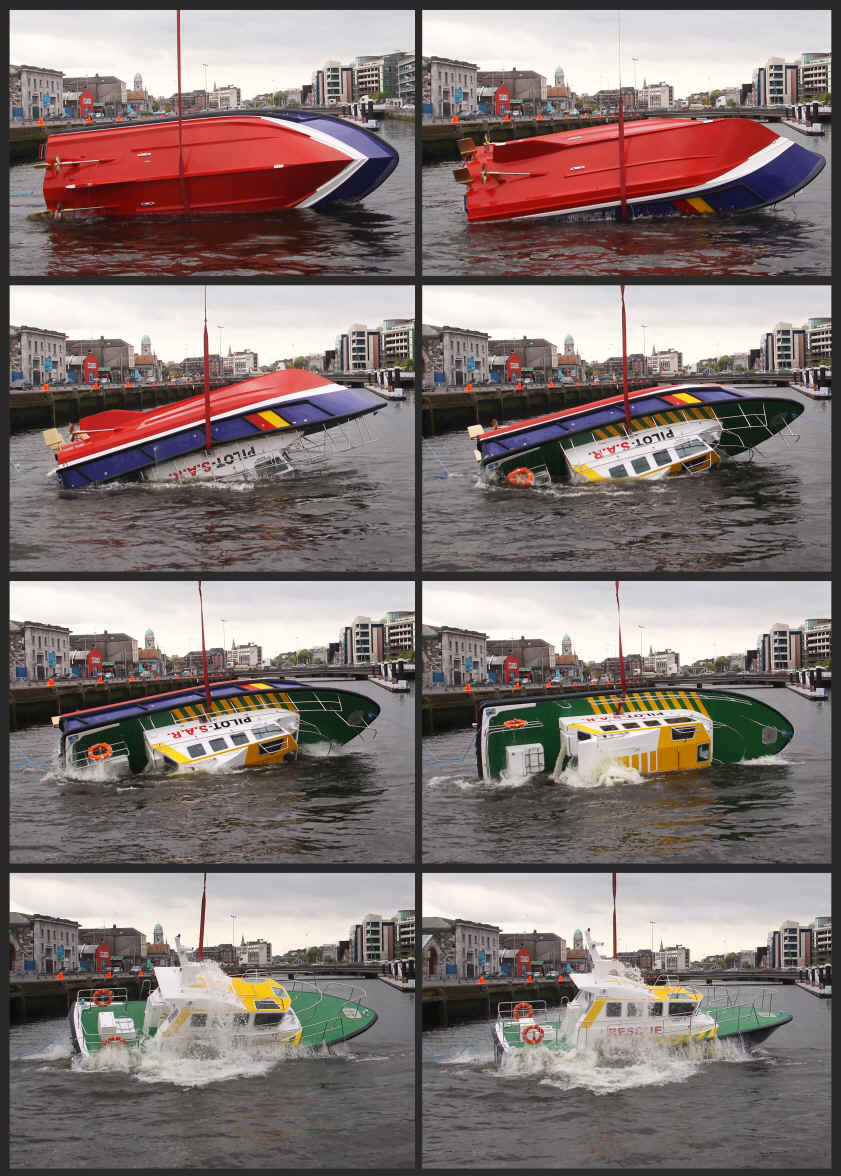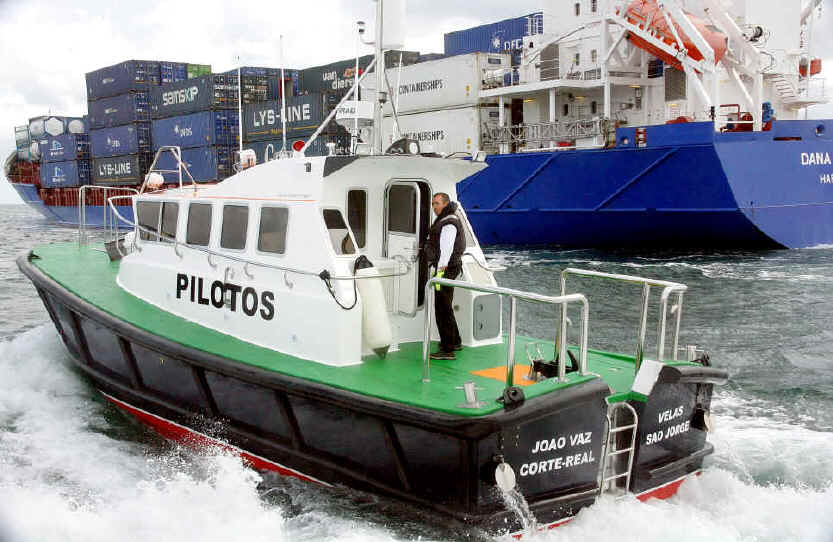 'ALVARO DE ORNELAS' The 2nd Interceptor 38 Pilot vessel for SAO ROQUE, AZORES
As part of our contract to supply four of our Interceptor 38 Pilots to the Islands of the Azores, we have now launched Alvaro de Ornelas. Identical to her sister ship Joa Vaz Corte- Real launched two months ago, she underwent rough weather sea trials together with her sister ship. Conditions were quite extreme, just as to be expected of an Interceptor pilot boat built by Safehaven, with Force 9 S/W and 47kts wind speeds pushing up a 3.5m+ breaking seas, we of course made a video and took some great photos, see below.

SEE THE VIDEO Rough weather sea trials in Force 9 & 3.5m seas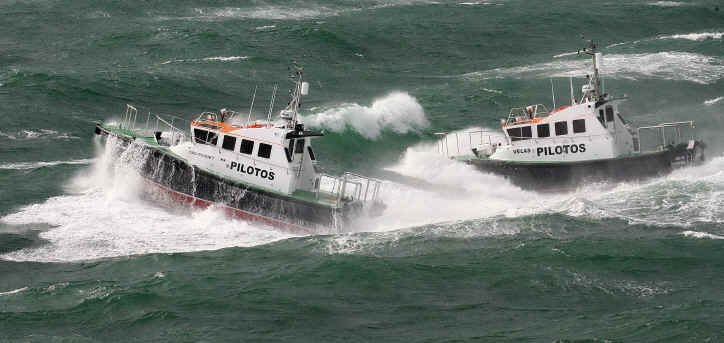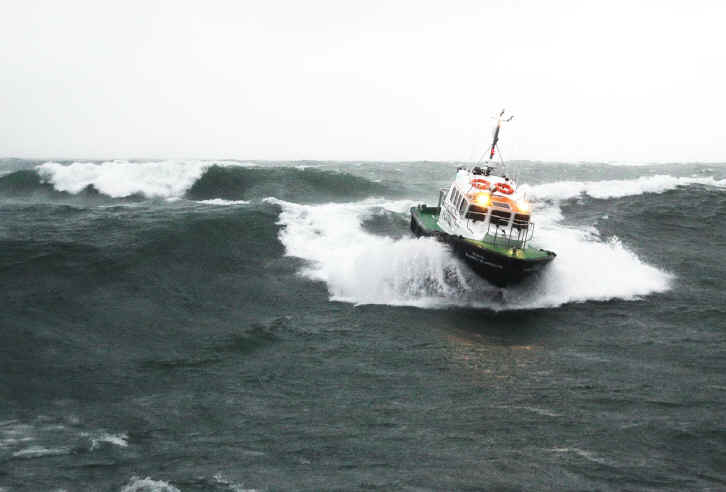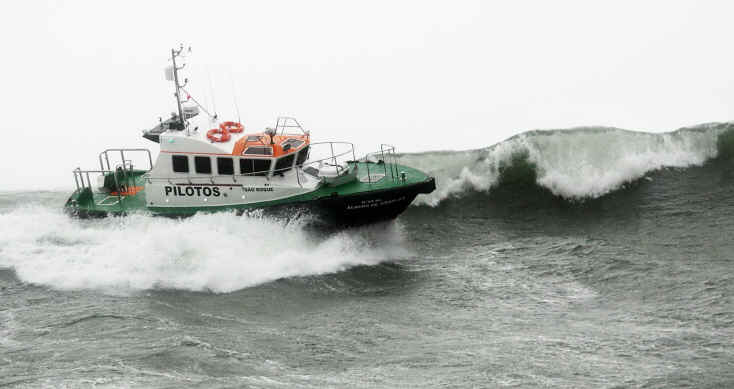 Extreme sea keeping trials, force 9, 5m seas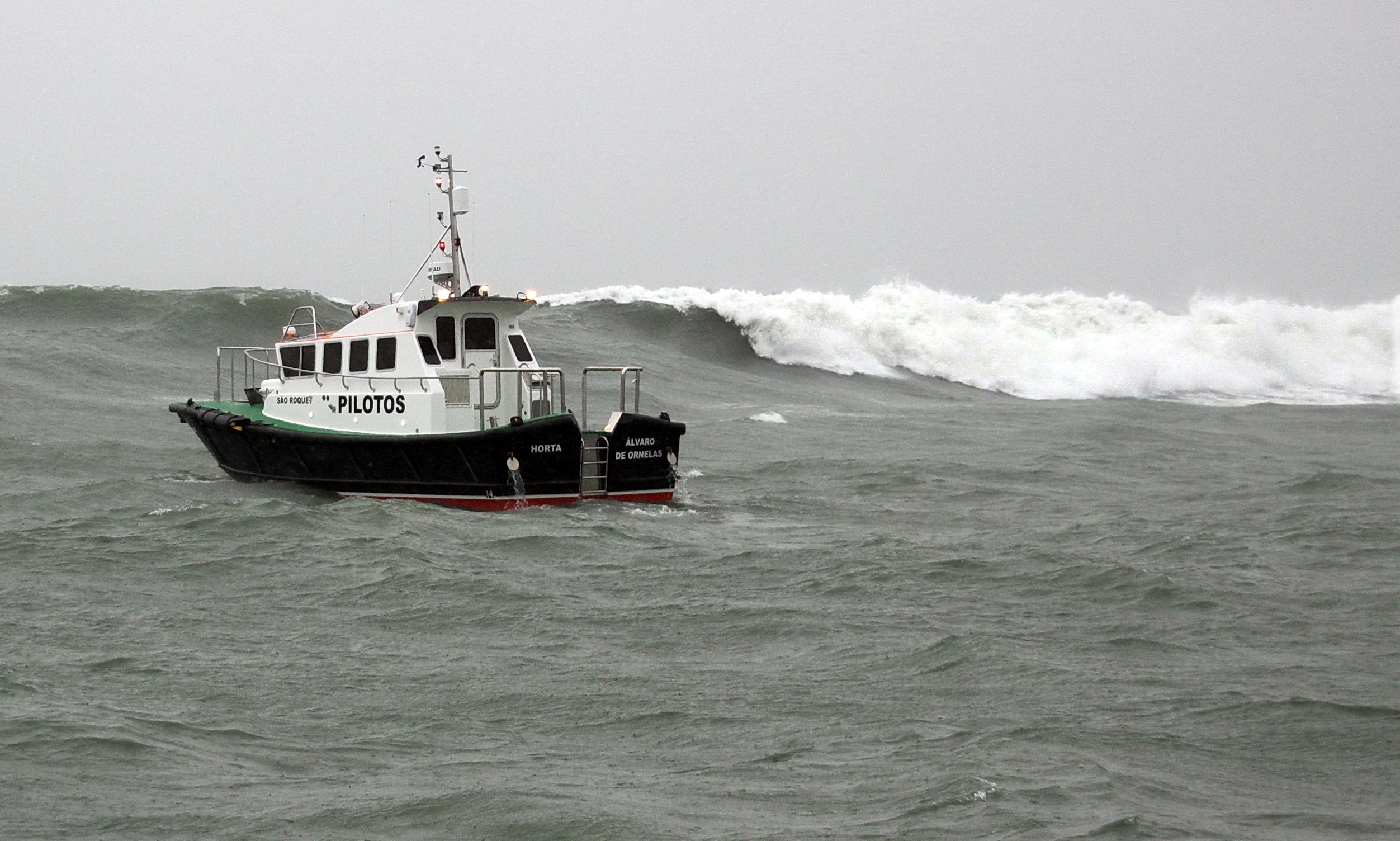 Above & below, squaring up to 7m breakers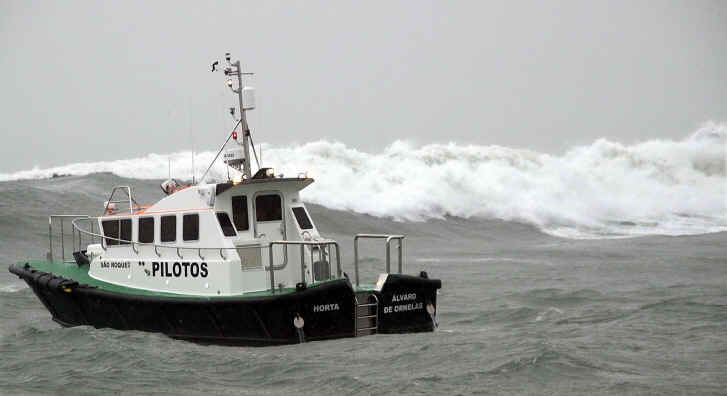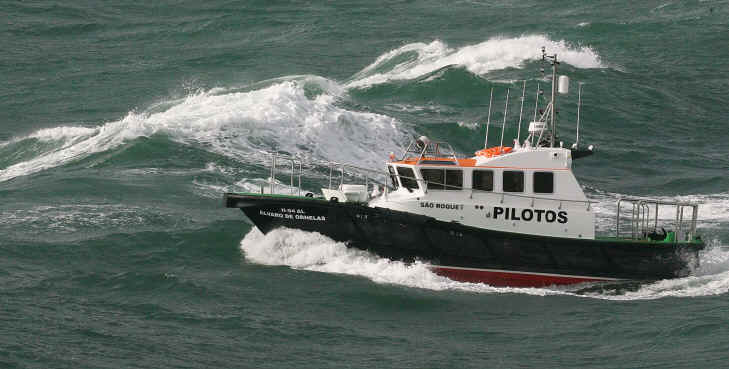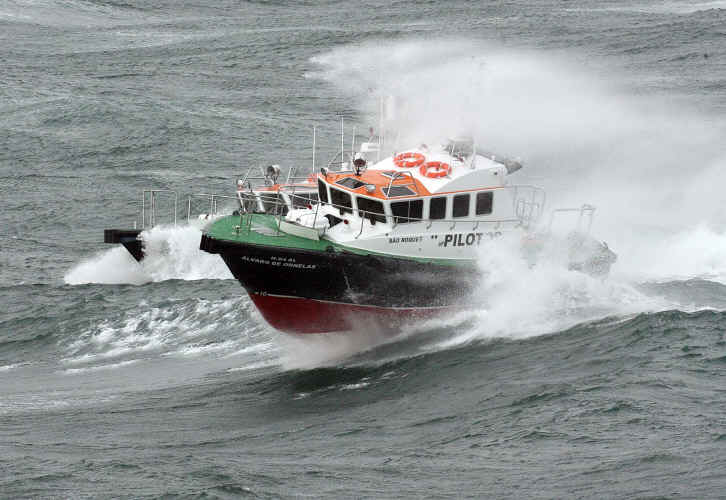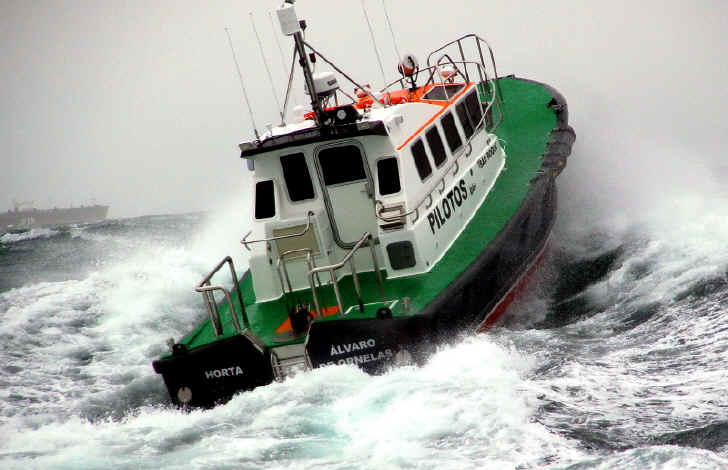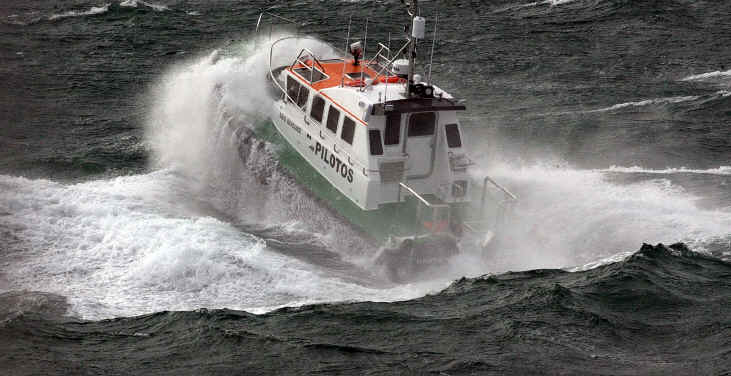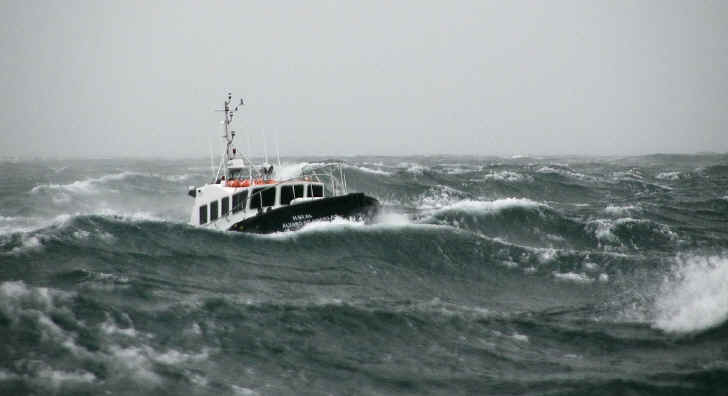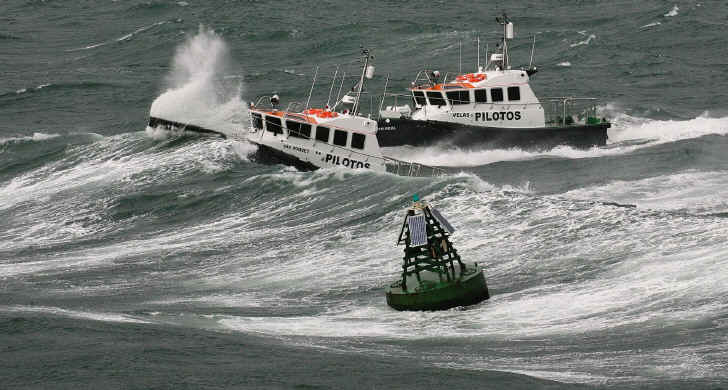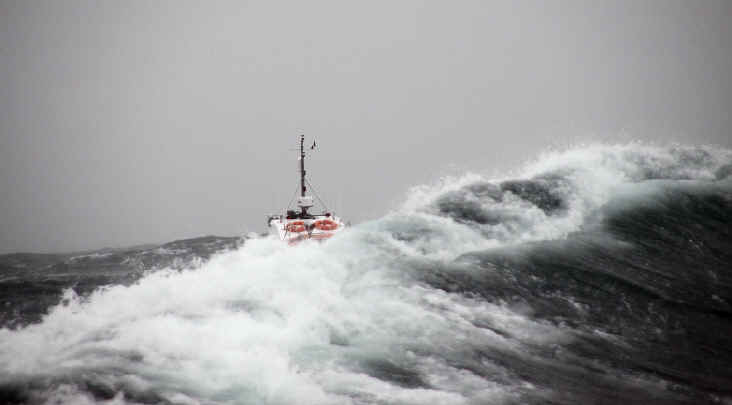 Her seakeeping has been fully tested in 47kts of wind and she displayed the Interceptor's typically excellent levels of seakeeping, being very soft into a head sea, a result of her fine 55 degree bow deadrise and exceptionally stable down wind, being very responsive to the helm.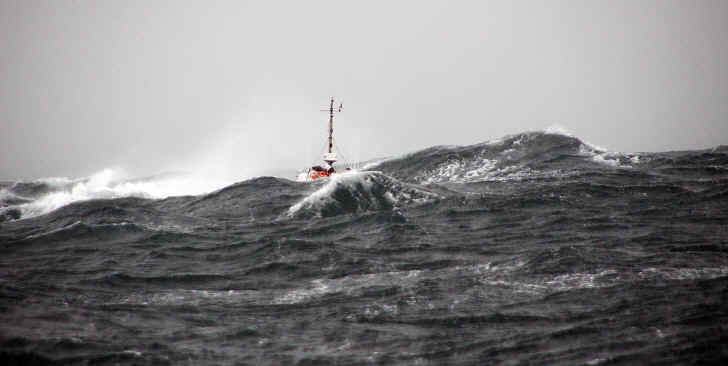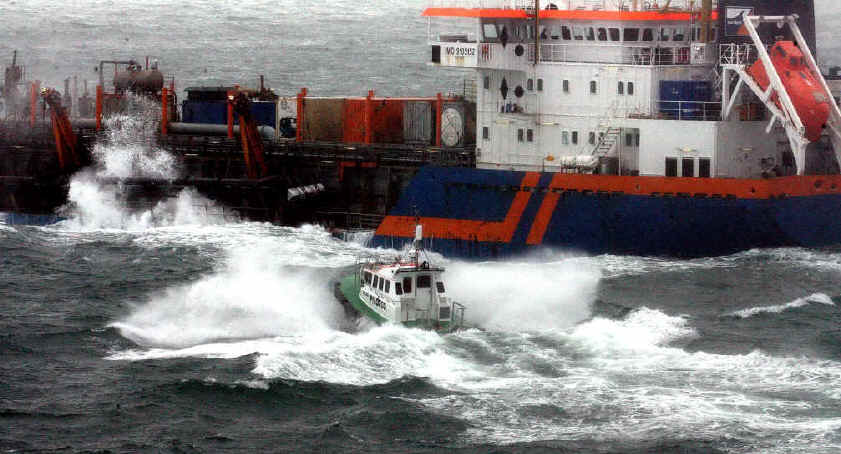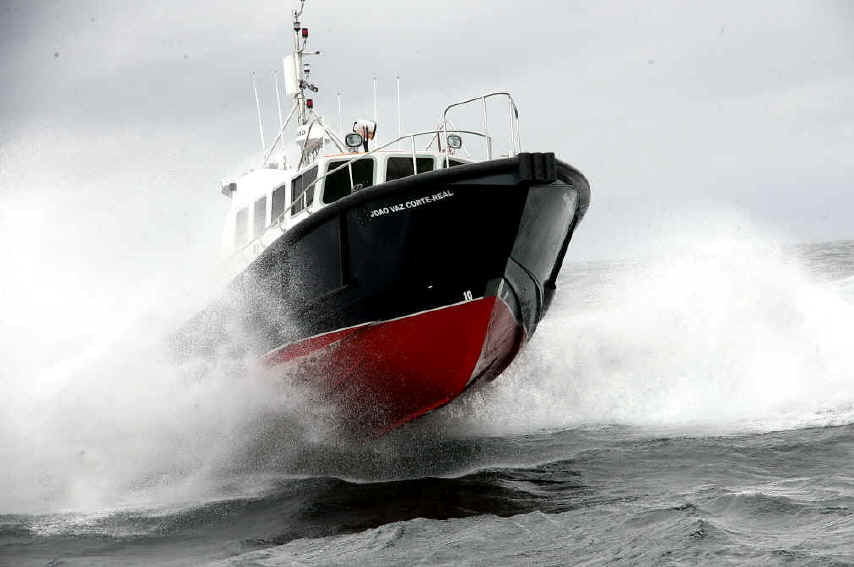 SEA THE VIDEO OF HER SEA TRIALS Featuring alongside ship handling and rough weather trials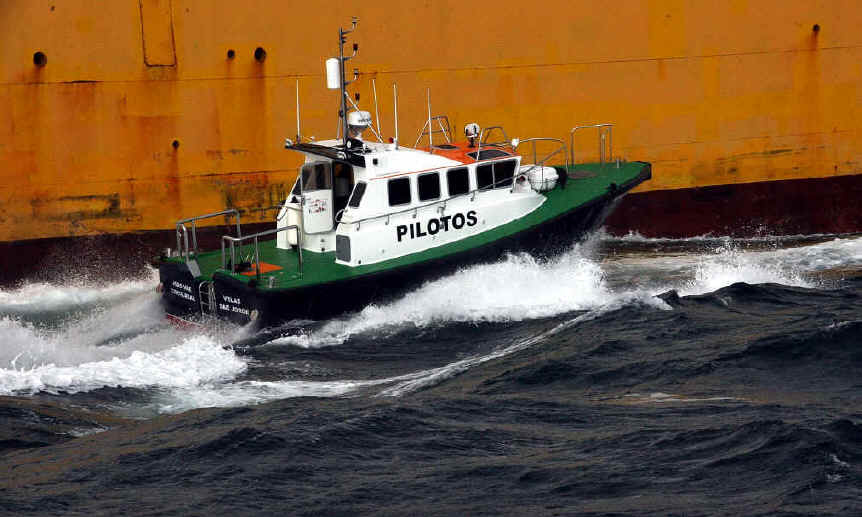 Safehaven Marine, Ashgrove, Cobh, Co Cork, Ireland
Phone 00353 86 8054582
Email- info@safehavenmarine.com safehavenmarine@eircom.net