SPECIFICATION
L.O.A.
Length Moulded
BEAM
Beam moulded
Draft
Displacment
Lightship
Pilot seating capacity
Fuel capacity
Engines
Power output
Gearboxes
240v AC Generator
Speed
Operational
Maximum
Certification
Extreme sea keeping trials, force 9, 5m seas
Extreme sea keeping trials, 10m breaking waves
11.7m
11.5m
4.1m
3.85m
1.3m
12,500kg
5 crew and up to 6 survivors
1500 litres
Volvo D9
500hp
ZF V drive
2.5kw Inverter
22-23kts
29kts
Bureau Verttas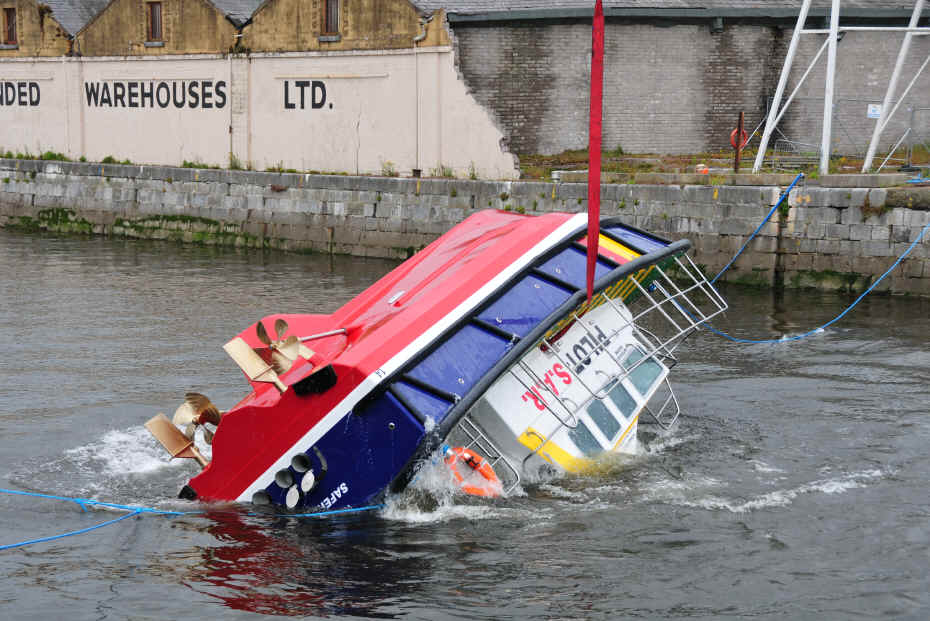 SAFEHAVEN LAUNCH NEW PILOT / S.A.R. VESSEL
Safehaven Marine have just launched a self-righting pilot / rescue vessel and will be displaying her afloat at Sea work 2012. Based on their successful Interceptor 38 pilot, four of which have just been delivered to the Azores Islands . The Interceptor Pilot / S.A.R. vessel has been designed for multiple operational roles of pilotage, patrol and search & rescue, and in this latter respect, the design is self righting. Numerous special features have been incorporated in respect of her self righting capability (by way of her superstructure buoyancy), automatically closing crossover air vents past 70 degrees, Seaglaze watertight doors, 19mm double glazed toughened glass windows, special engine breathing, fuel and exhaust features allow the engines to keep running during roll over. The design features accommodation for 5 crew / pilots on CAB 500 suspension seats with harnesses and up to 6 survivors in her spacious f/wd cabin. The vessel is powered by twin Volvo D9 500hp engines through ZF V drive gearboxes turning Clements Engineering supplied 5 blade propellers, providing a sprint speed of 27kts and an operational speed of 22-23kts. The vessel is heavily fendered for pilot operations, her aft deck is enclosed with safety railings and she is fitted with removable guard rails on her side decks for S.A.R ops. An M.O.B. recovery davit can be folded out from her superstructure side for use in conjunction with a Jason's Cradle for casualty recovery. A very comprehensive navigation package is fitted with the helmsman being provided with a highly developed helm position, with car standard ergonomics to provide the utmost control of the vessel in rough conditions. To further assist in this respect the vessel is fitted with Humphree HA500 (asymmetric 500mm interceptors) with BTOS function ride control. The interceptors allow the helmsman to optimize running trim and bow attitude in rough conditions. The navigator is provided with his own dedicated position with repeat navigation / radio equipment. A 3kw inverter provides onboard 240v and multiple CCTV cameras and PTZ thermal camera, monitor and recorded the engine room, f/wd and aft views, all displayed on a large screen at the helm position. The vessel is built under survey by BV and is fitted out to a very high standard to reflect the engineering and design excellence Safehaven deliver. Safehaven have been able to capitalize on the excellent reputation for seakeeping abilities their vessels have gained worldwide and, following on from their recent contract to supply a lifeboat based on their Interceptor 48 to the Faroe Islands rescue service, they are ideally positioned in this niche market, as well as offering the security of 'all weather self righting capabilities' to pilots and ports worldwide. Safehaven launch their 23rd pilot vessel this month demonstrating their pre-eminence in this market.
See the video of here self righting test SEE VIDEO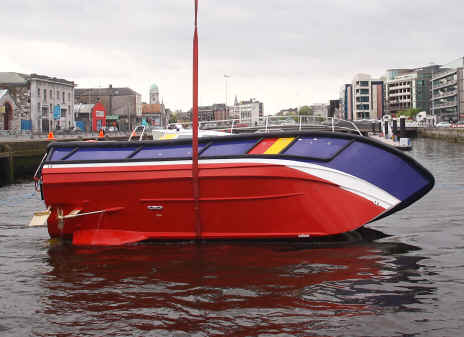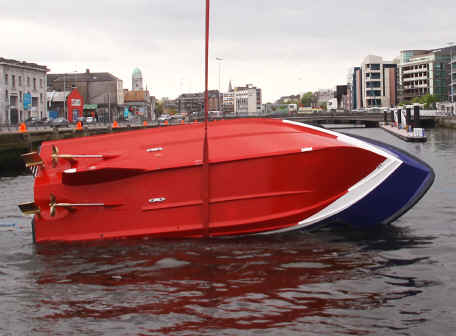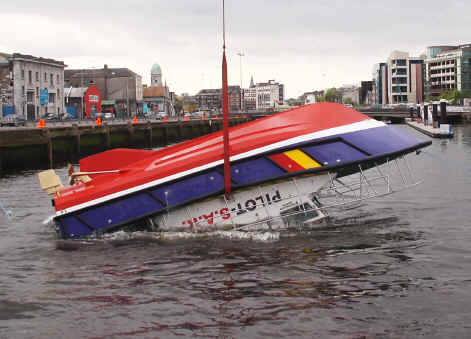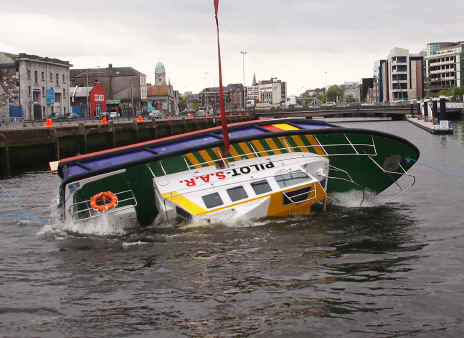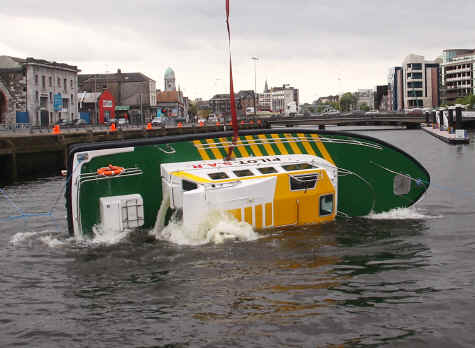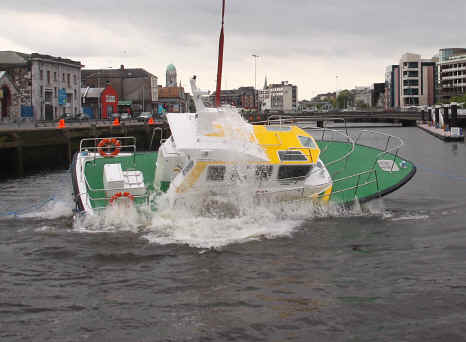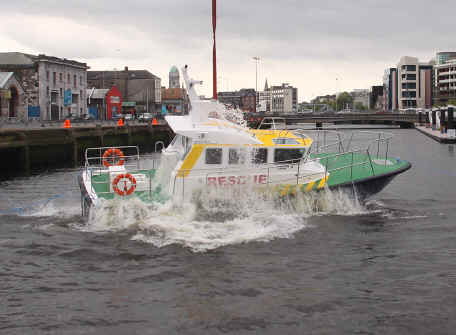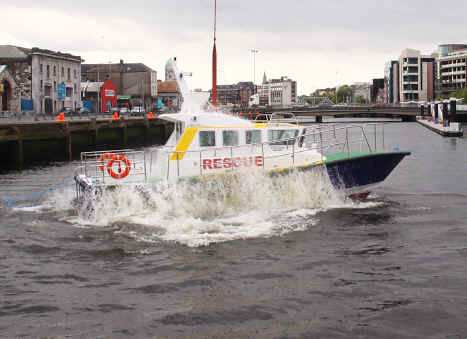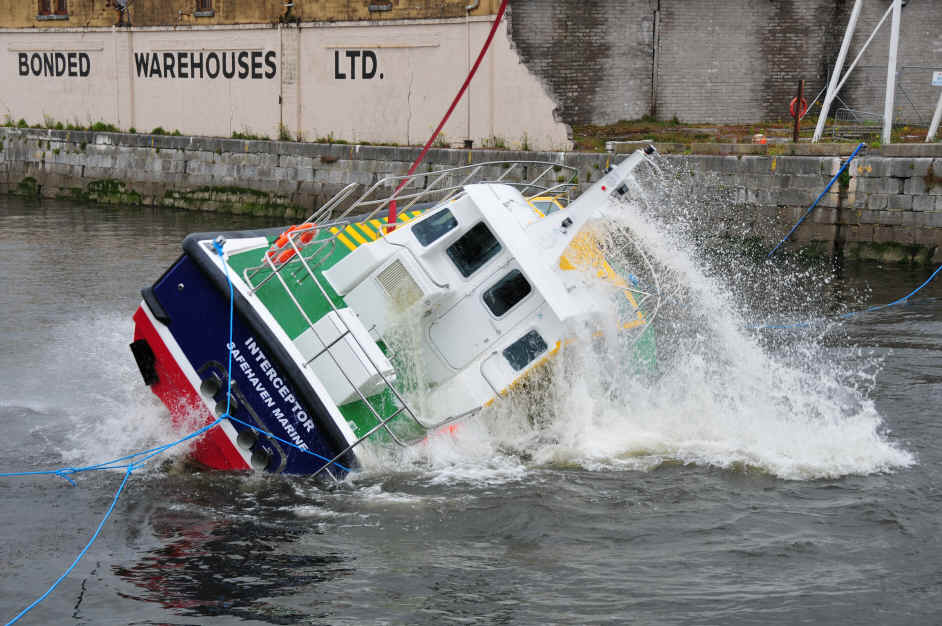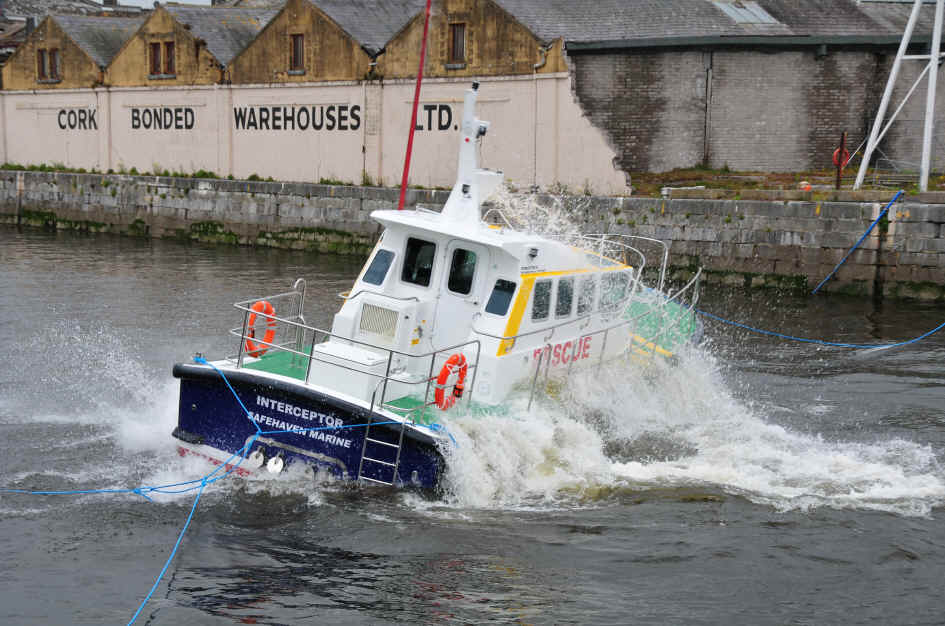 Safehaven Marine, Ashgrove, Cobh, Co Cork, Ireland
Phone 00353 86 8054582
Email- info@safehavenmarine.com safehavenmarine@eircom.net