HOME MODEL RANGE CONTACT US GALLERY VIDEO DOWNLOAD PRICE LIST
SAFEHAVEN MARINE. Builders of the Interceptor & Wildcat range of offshore craft
INTERCEPTOR 38 Sports Fisherman Version (Flybridge)
Our new Interceptor 38 has the following features - Ample acomodation with 3-4 berths, large main cabin with plenty of seating, galley, separate heads compartment and locker space. The aft cockpit has a flush deck and with 12ft of beam there is more than enough room for angling diving etc.
Deep V variable deadrise hull design with 26 degrees midships, 47 at the bow and 18 at the transom allowing for higher speeds to be maintained in rough offshore conditions without the uncomfortable slamming of hulls with shallower deadrise.
Hard reverse chines - The main chine has 12 degrees of down angle improving stability and providing extra lift for increased performance and economy. The reverse angle of the chine also defects spray and water away from the boat giving a dry ride in poor conditions. Parallel spray rails further improve high speed performance.
A substantial secondary spray deflection rail positioned 280mm above the main chine is designed to deflect spray away from the boat at displacement speeds when the main chine would otherwise be immersed.
A Full length keel provides both directional and static stability, and gives protection to the sterngear.
Flared bow and raised sheer line give large reserves of buoyancy reducing the likelyhood of shipping seas green.
Steeply raked stem and cutaway forefoot allows for safe handling in heavy following sea conditions.
Single or twin engine instalations for speeds up to 30kts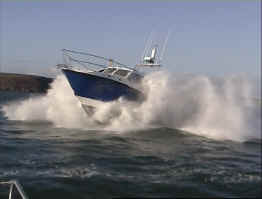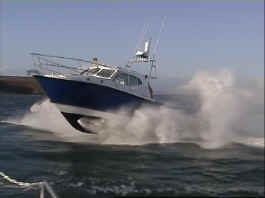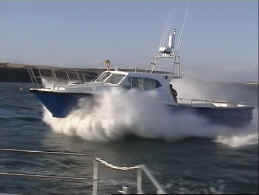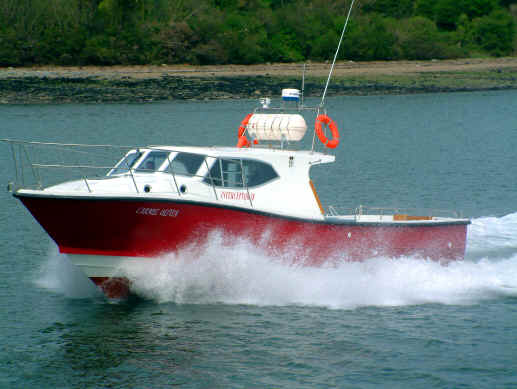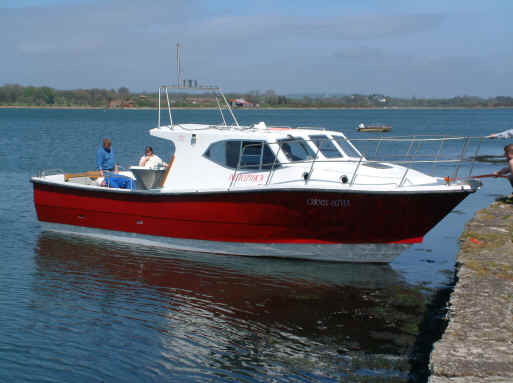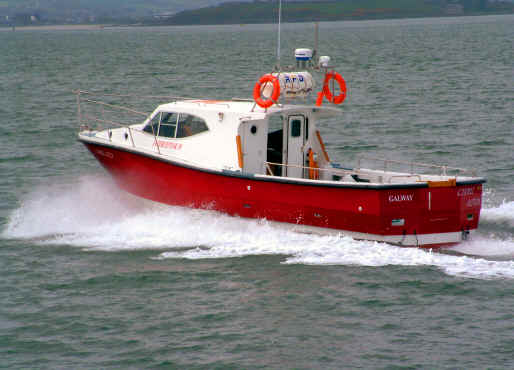 For information on 'SITESEEKER' our 'sports flybridge version' click here
For information on 'Tiger Lilly III our standard wheelhouse Angling / Dive version click here