HOME MODEL RANGE CONTACT US GALLERY VIDEO DOWNLOAD PRICE LIST
SAFEHAVEN MARINE. Builders of the Interceptor & Wildcat range of offshore craft
'WILD SWAN', The Definitive charter angling boat!
Launched this December, the 'WILD SWAN' is surely the definitive charter boat. Built for angling charter work for Jim Foley working out of Wexford on the South coast of Ireland, she is fitted with the single most powerful engine to be fitted to an Interceptor. A Caterpillar 3196 12 litre 600hp engine. On a displacement of 10,000kg she achieved 26kts and gave a 23kts cruise at 2100rpm. The hull performed faultlessly at these speeds, lifting high out of the water and running dry at 5 degrees of trim, she was beautifully responsive to the helm with little transverse heel from prop torque, even at these high speeds.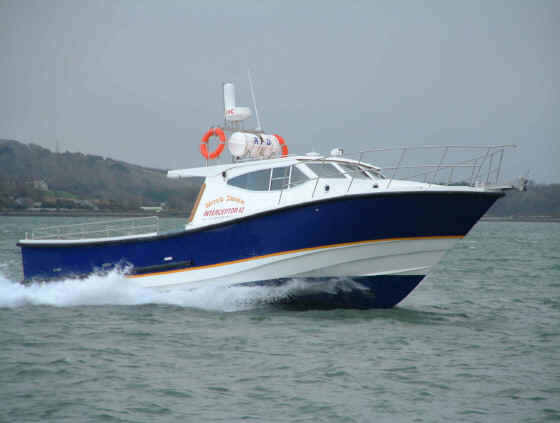 A great deal of thought went into her internal layout. A new GRP helm console was developed giving a very comfortable driving position modeled on the RNLI life boat design where truck like ergonomics are employed. She has plenty of stowage space provided by two 6ft high lockers in the fore cabin. A large double berth replaces the conventional V berth as there is so much space available f/wd. The main cabin has a dinette to st/bd with a securely fixed table. A comprehensive galley with pressurized water, a full cooker and fridge provides the necessary snacks and beverages during a charter trip.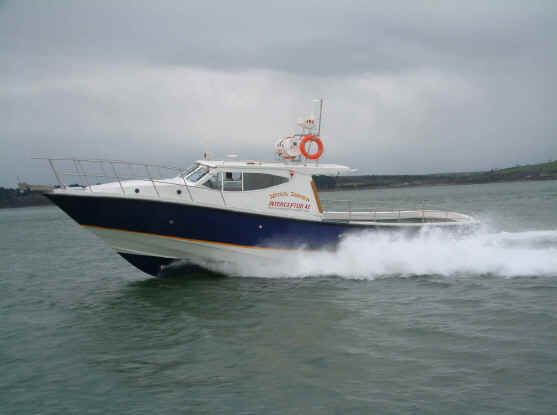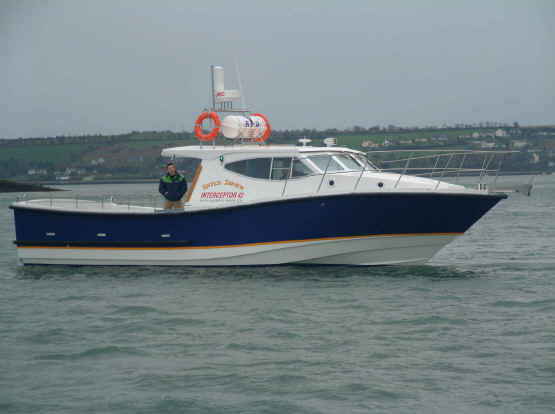 In the aft cockpit the toilet is accessed and is easily hosed clean as well as providing safe rod storage as it has nearly 7ft headroom and is of a good size. Another new feature is the large roof overhang which combined with roll down canvas dodgers provides good shelter from the weather with protected seating for 6 persons and standing area for several more.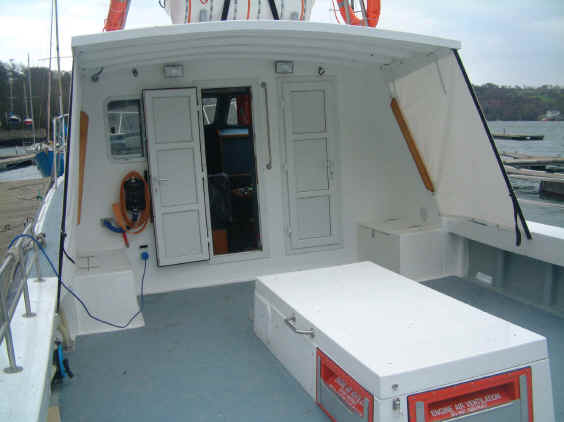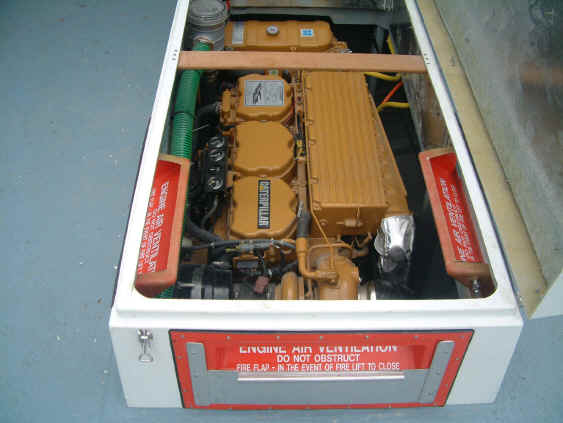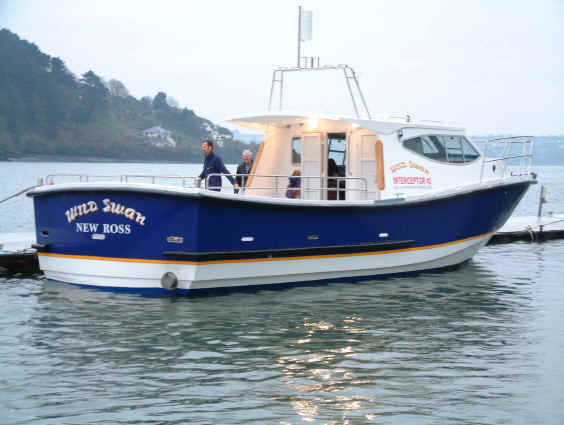 Her owner Jim feels its hard to see how her combination of stunning graceful looks, performance and economy from her big engine, and practical accommodation coupled with spacious aft cockpit area could be bettered.