HOME MODEL RANGE CONTACT US GALLERY VIDEO DOWNLOAD PRICE LIST
SAFEHAVEN MARINE. Builders of the Interceptor & Wildcat range of offshore craft
'SWILLY EXPLORER'
For technical information click on this link
Rathmulan Enterprise group's new vessel based in Lough Swilly the 'Swilly Explorer' has just been launched. She is to be used as a sea angling and passenger sight-seeing vessel and features the 'Motor Yacht' superstucture allowing maximum accomodation, which has been finished to full 'motor Yacht' standard and is very luxuriously fitted out. She is fitted with a Scania DI9 at just under 500hp and gave a very impresive maximum speed of 24kts @ 2300rpm. Her lightship displacment was 9,000kg at launch.
Below are some photos of her. The red stripe perfectly echoes her gracfull sheer line making her one of the most atractive 42's yet.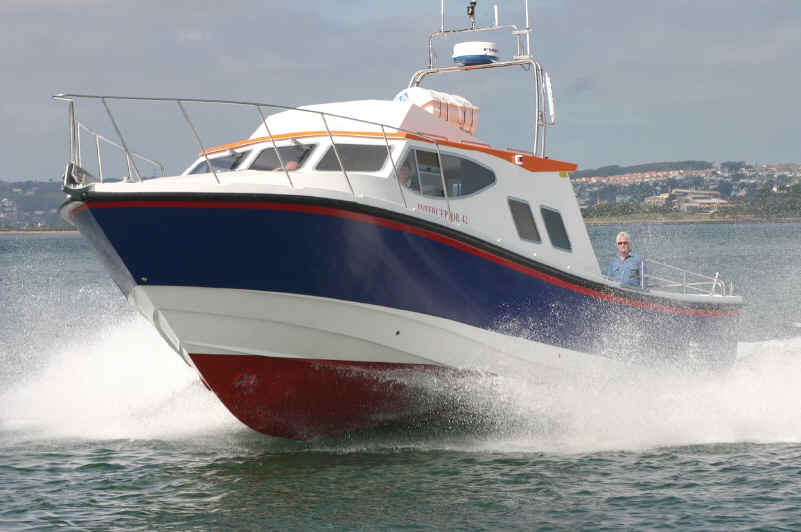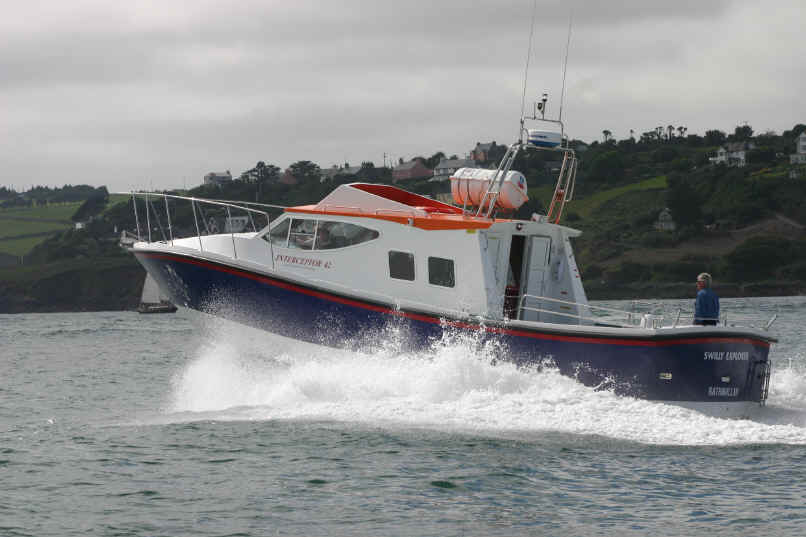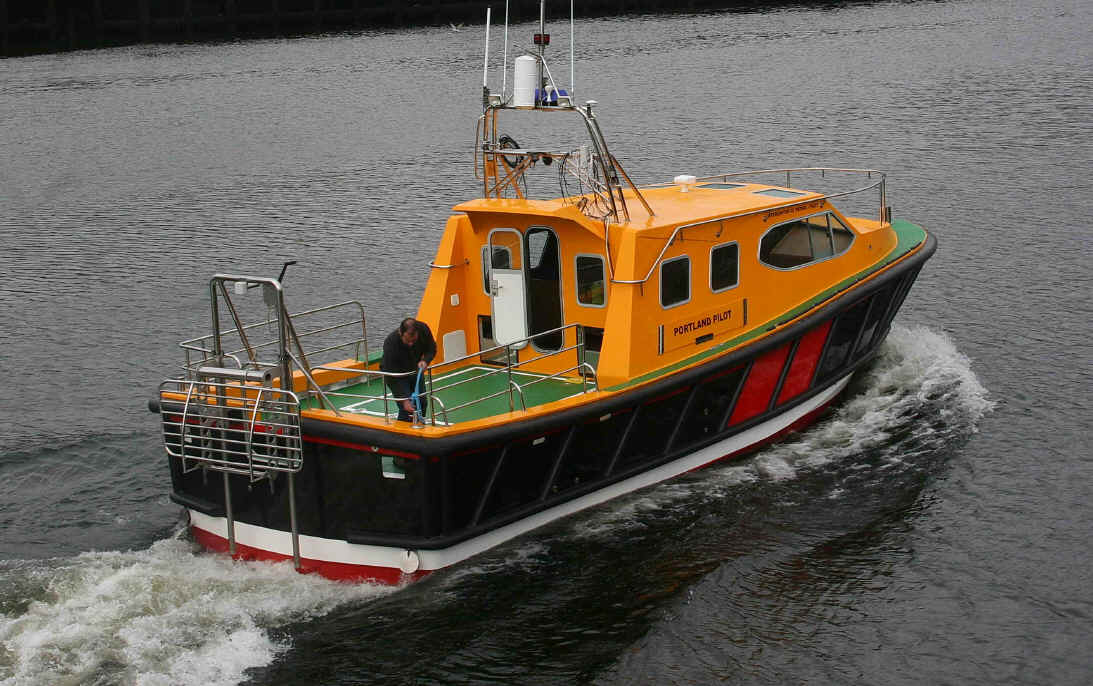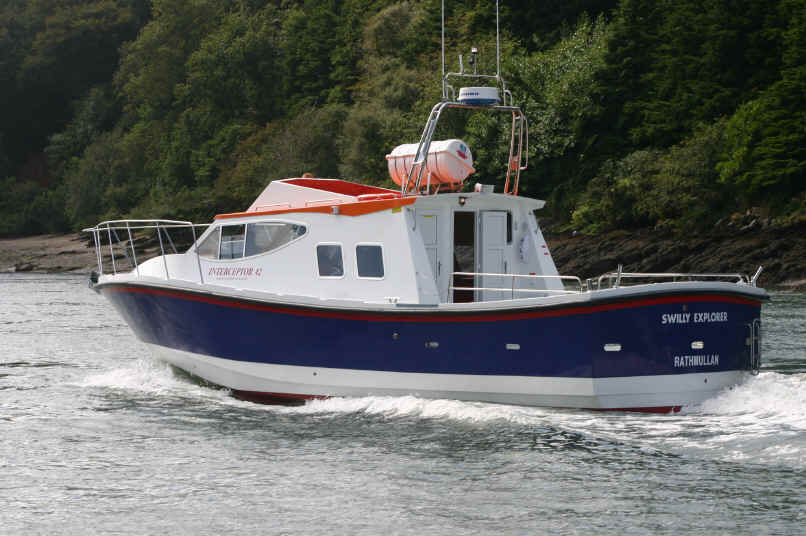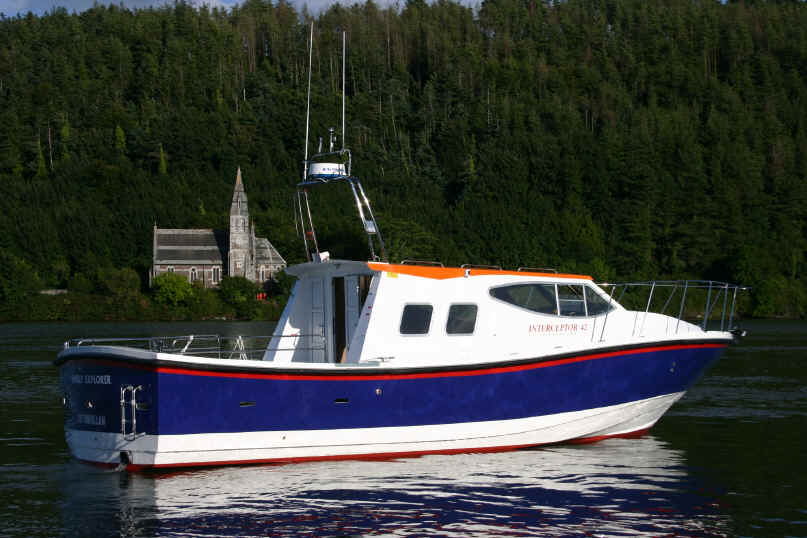 Her interior was spacious and quite luxuriously finished, the red leather effect vinyl was very striking as well as being durable. Positioning the galley down below keeps fixtures out of the way of passengers when working.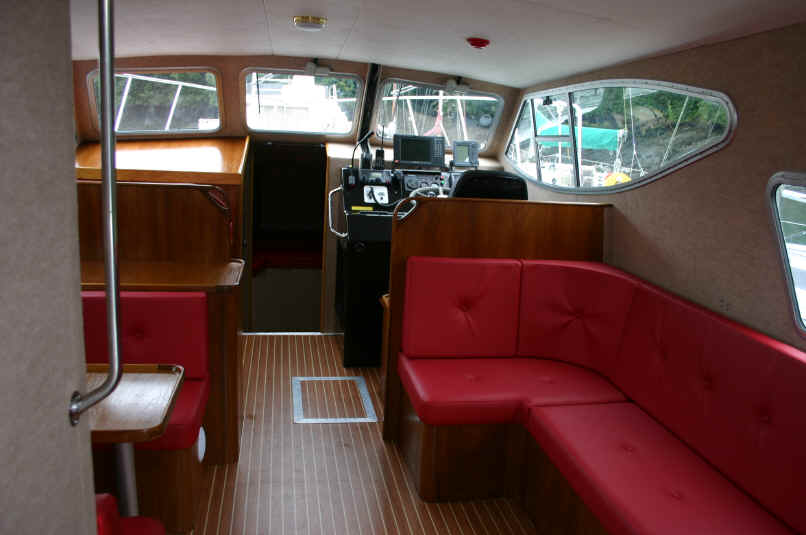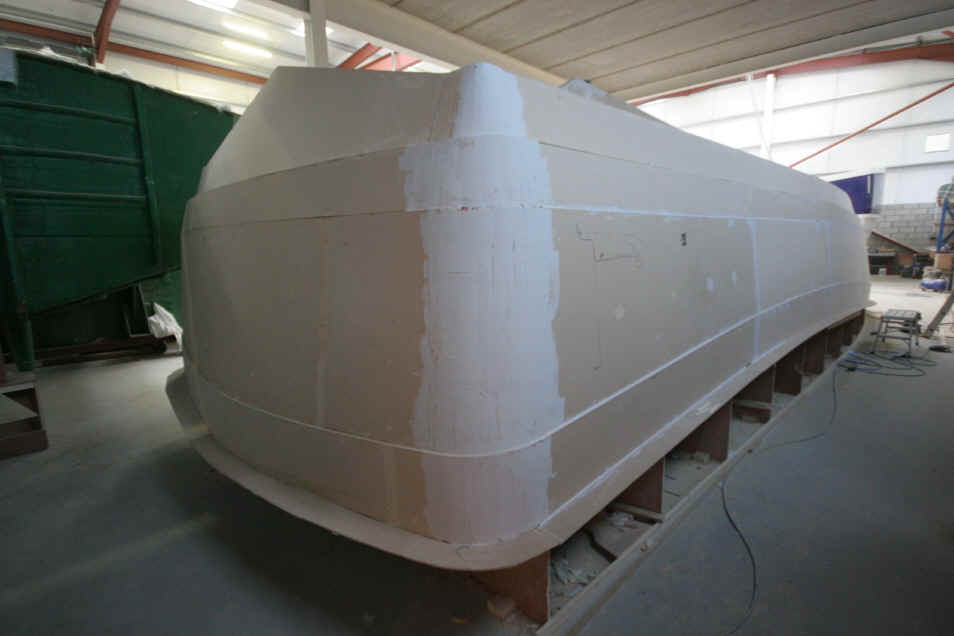 Scania's DI9 proved an excellent engine choice giving plenty of power and torque allowing her to cruise at 20kts.