HOME MODEL RANGE CONTACT US GALLERY VIDEO DOWNLOAD PRICE LIST
SAFEHAVEN MARINE. Builders of the Interceptor & Wildcat range of offshore craft
' SUSSEX ' The latest WILDCAT Catamaran launched by Safehaven Marine
SEE THE LATEST GALE FORCE PICTURES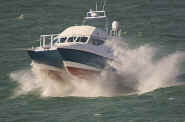 Go to contents for more boat information
The ' Sussex ' is a Wildcat 36 catamaran launched this month for her owner Michael Keane, who is based on the UK 's South East Coast . The vessel features the large, full beam superstructure option, especially modified to provide a large, spacious aft work deck with a covered 'shelter area'. Michael operates a commercial dive charter business so his main objective was to build a fast, stable platform for divers to operate from. Featuring a transom mounted aluminium divers lift on the st/bd hull, and a back up dive ladder on the port hull, both accessed through wide, substantial transom doors. Diver recovery is further aided by the use of bow and stern thrusters capable of being operated from the transom, as well as the flybridge, which itself is a major safety feature in providing a high vantage point for diver location and recovery. Stainless steel seating modules are fitted in the aft cockpit and in addition provide storage for the diver's air bottles and equipment.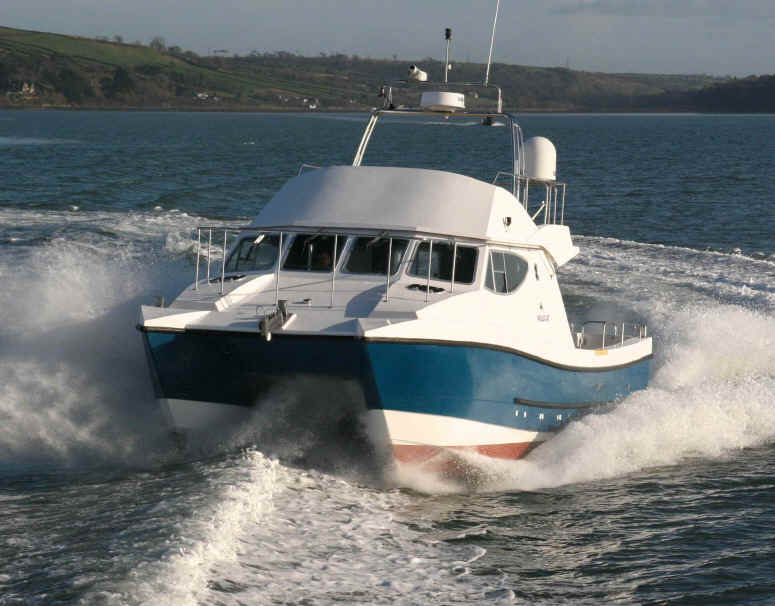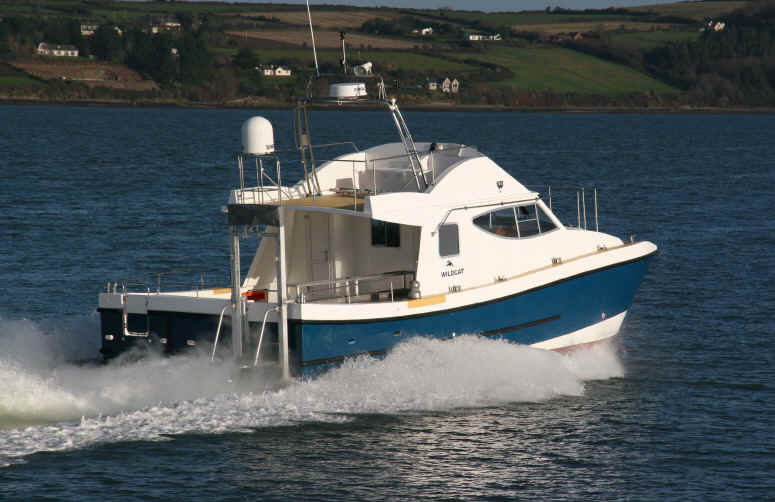 Fit out and equipment levels were to an exceptionally high standard for a commercial vessel featuring very luxurious accommodation, the cabins sole is finished in teak and holy, with a full teak and corian interior fit out throughout. Twin bunk berths in the port hulls cabin, and a large main berth over the bridge deck and in the st/bd hull, provide comfortable and private sleeping areas. The catamarans wide beam allows for a spacious main cabin with a full galley, dinette and passenger seating.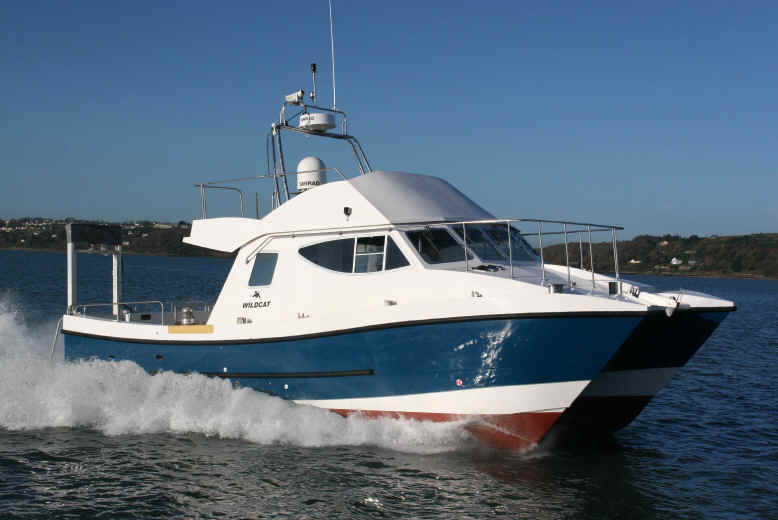 Entertainment is provided by a Satellite receiver allowing TV reception offshore, viewable on an LCD screen fitted in the wheelhouse. A very high spec electronic fit out with triple navigation screens featuring Simrads high end navigation hardware, and a custom made overhead console for the engine instruments make her one of our most sophisticated craft to date.
Powered by two Yanmar 370hp engines and with a 9,500kg displacement she has a top speed of 28kts, and provides very relaxed cruising in the mid 20's.