HOME MODEL RANGE CONTACT US GALLERY VIDEO DOWNLOAD PRICE LIST
SAFEHAVEN MARINE. Builders of the Interceptor & Wildcat range of offshore craft
'Kaleba'
'Kaleba' is our extended cabin Interceptor 38. (on this craft the cabin moulding was increased 18" over 'Siteseeker') As a result of this modification interior volume is much increased. Also in fairness this is the first Interceptor 38 whose main role has been as a recreational cruising boat (capable of being fished from without looking foolish, as would be the case with a gin palace!). Her outfitting and inventory reflects her role, and is the highest spec craft yet. I think that the longer cabin enhances her sleek lines and that the elliptical side window is a nice touch.
Specification-
LOA- 41 ft 6" (inc dive platform)
Beam 12ft
Draft 3ft 6"
Engines 2x Caterpillar 3126 @ 300hp
On launch her Displacement was 9,400kg lightship (around 10,500kg loaded) At this displacement her max speed was a shade under 23kts with a cruise speed of 17-18kts.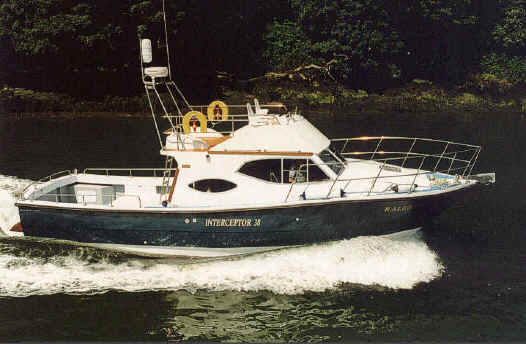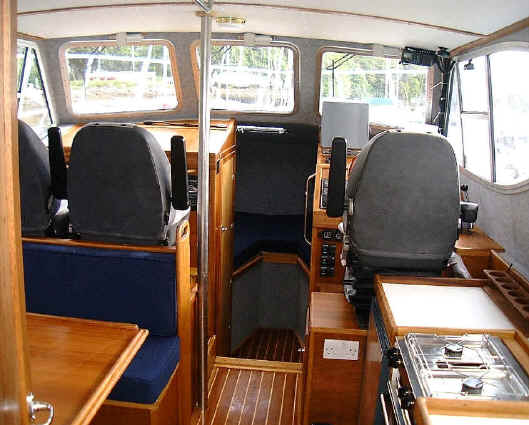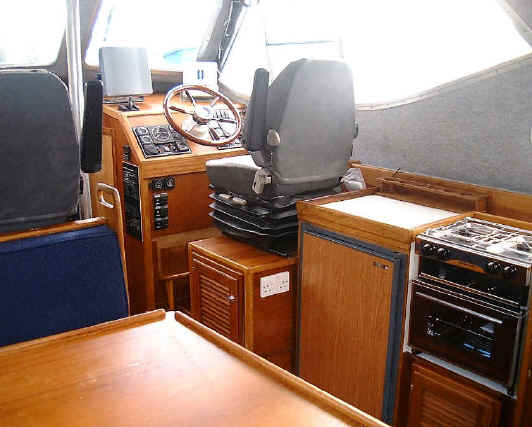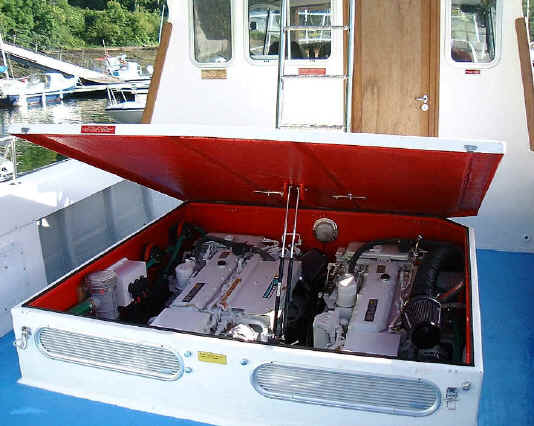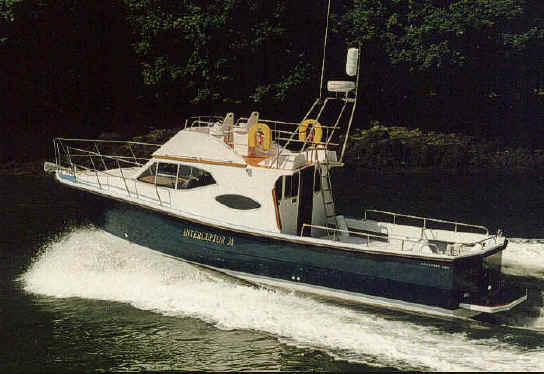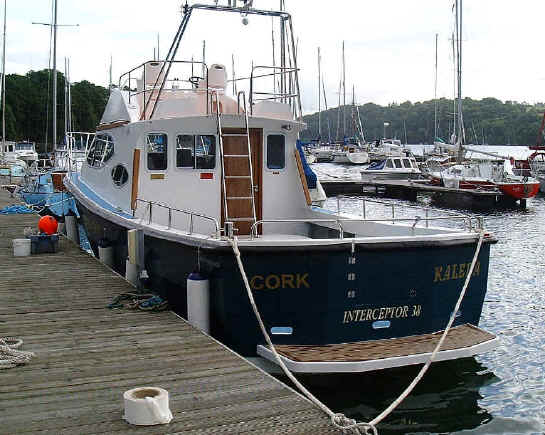 For pictures and details on another Interceptor 38 'Cruiser version' 'Spirit of Silver Hill'