HOME MODEL RANGE CONTACT US GALLERY VIDEO DOWNLOAD PRICE LIST
SAFEHAVEN MARINE. Builders of the Interceptor & Wildcat range of offshore craft
ALLMHURAIN, Our latest Interceptor 28 built for Johnny Flaherty, Galway.
Johnny Flaherty from Galway collected his new Interceptor 28 this week end and sailed her up to his home port of Galway on the Atlantic coast. Johnny tried many different designs before he settled on an Interceptor 28. He chose her for her great looks and excellent sea keeping, indeed he came down to try her with his friend and former Interceptor 42 owner Martin Oliver. Martin took him out and sea trialed an Interceptor 28 in a force 8 gale, Martin, a very experiance fisherman, at sea all his life, was very impressed with the boat that day, and Johny immediatly placed an order for the boat. The Interceptor 28 brings all her big sister ships style and seakeeping abilities together in a smaller package.
These pictures were taken of Johnny and his friends, Joe and John heading off for their 250mile delivery trip from Cork to Galway. Alhmurain was a st/d version fitted with a 315hp engine upgrade, teak & holy cabin sole, trim tabs and the full Raymarine electronic package. She was also heavily built, with full commercial workboat plan approval for her hull & scantlings by the Irish Dept of Marine.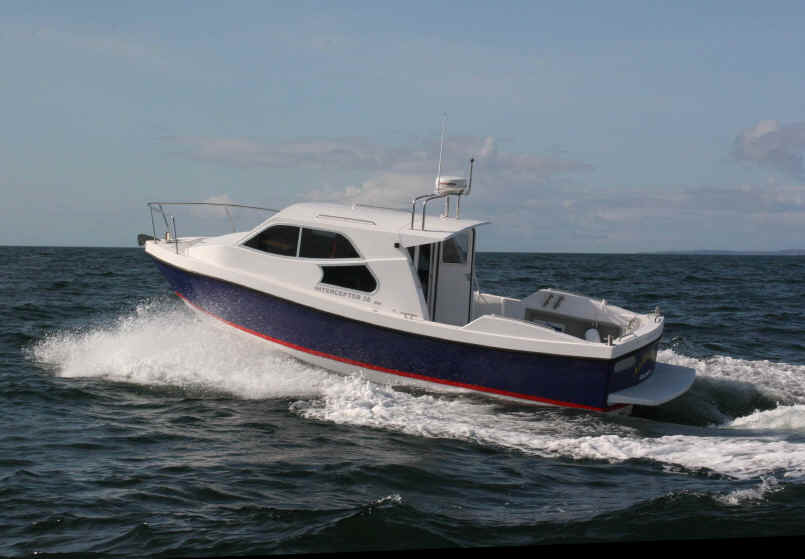 I thought Johnnys choice of Irish name, 'ALLHMURAIN' meaning, 'The stranger who comes from across the sea' to be particuarlly cool!.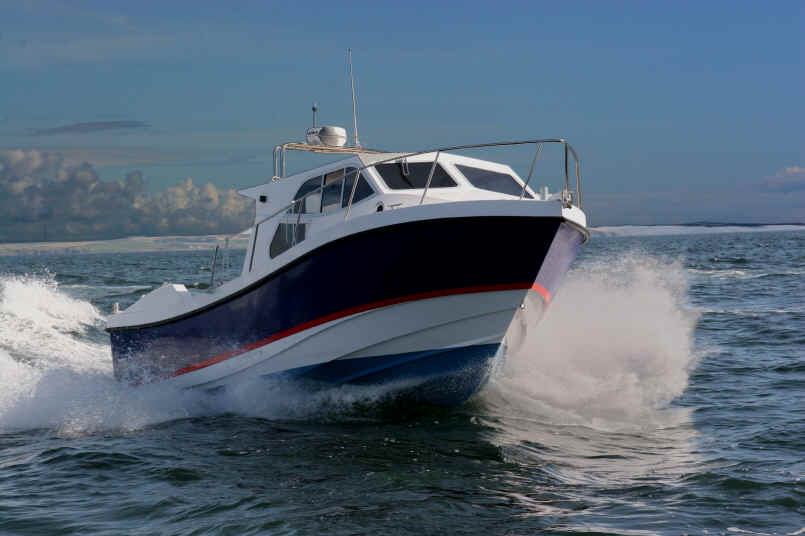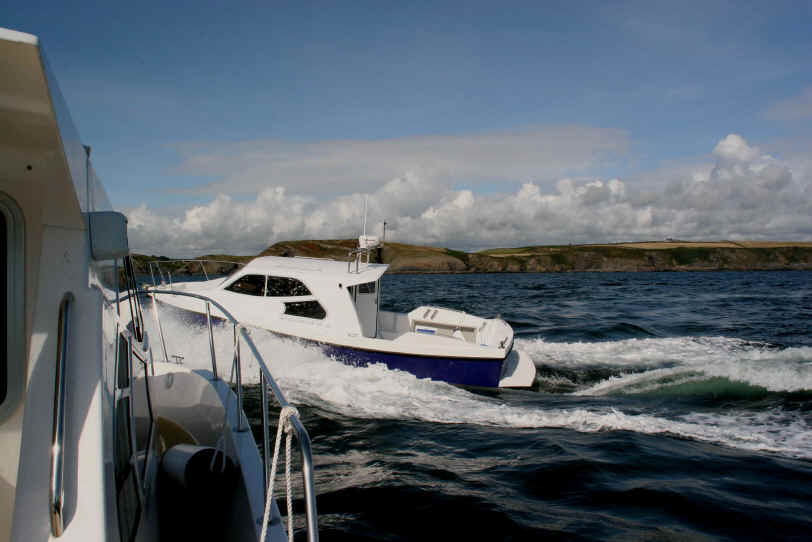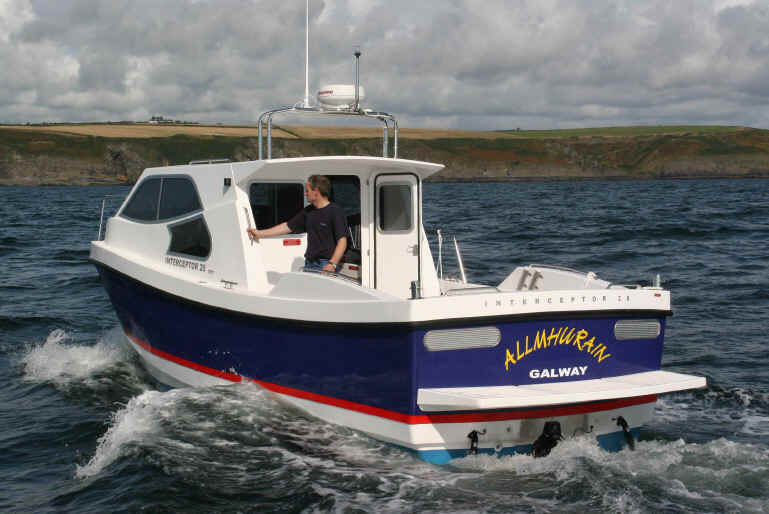 Johnny was able to maintain 20kts into a force 4 south westerly head sea en route to Dingle completing the leg in arond 6 hours saying, the wind picked up to over force 5 when we rounded Mizen Head, but with the sea now behind her she handled fabulously and we kept on going. 'I'm delighted with the boat'