WAVE CROOKES NEW INTERCEPTOR 42 'EXPLORER'
Wave Crookes new Interceptor 42 'Sports Flybridge version' has just been launched. Wave will be operating her as a charter angling / dive vessel from his home port of Scarborough on the UK North East Coast. She is the third of our craft to this region following John Hutchinsons 42 'Maggie May in Hartlepool and Tees Navigator in the Port of Teesport. She is a very highly specified vessel, probably the highest yet on a 42. She features a 6.5kw generator with a full 240v ring circuit and electric cooker. She is equiped with Simrads Olex system bottom mapping software and 2x computers as well as conventional 24nm Radar and plotter on Simrads cx44 12" screen. Autopilot, Bow thruster, trim tabs complete the instalation. Anchoring arrangments are by CJ Capstans gunwale mounted capstain and rollers to bring the rope and chain along the side deck to the aft cockpit.
She is fiited with a Volvo D12 650hp engine powering her to 26kts on a 10,000kg lightship displacment. The engine is flush mounted with excellent acces aforded by her high feeboard and underdeck volume. She has a flybridge with repeat engine and steering controls and engine instrumation. Overall in her Maron hull colour she is exceptionally striking in appearance.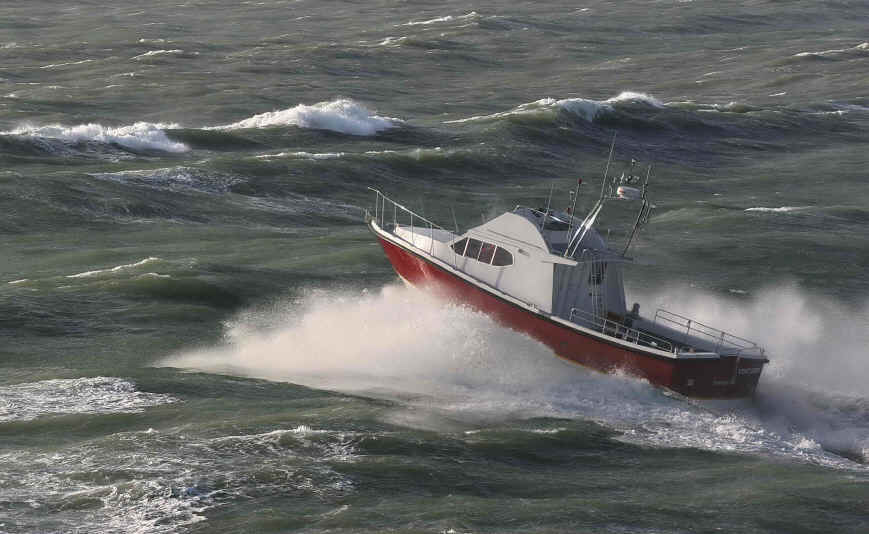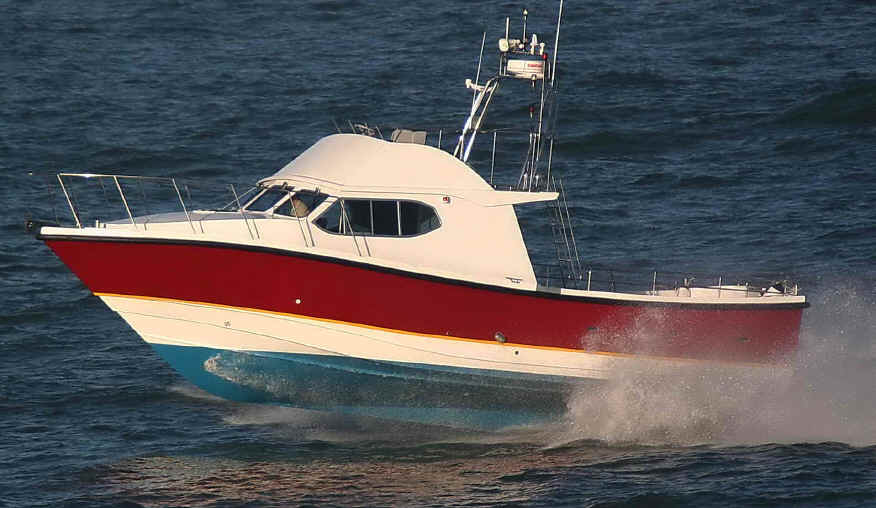 Wave was over when we were doing a rough weather sea keeping video of her in gale force conditions with a lumpy sea running, he was aboard during the shoot, and was very impresed. We take that as a fine endorsment as Wave is an experianced seaman being in the Navy previously and being a coxwain on the Scarborough Wavney class lifeboat.
There is a new seakeeping video of 'VENTURER' on our video download page, click here to see the video.