NEW PILOT BOAT FOR ST MALO
We have Just completed the laying up of a new pilot vessel for Eric Geille of the Port of St Malo in France. She will be an Interceptor 42 pilot, powered by two 12.9 litre 500hp Iveco engines, and built to a very high specification. Below her hull and superstructure are joined and work is commencing on her fit out.
Safehaven Marine have worked very closely with Eric Geille in preparing a detailed build specification that conforms to the French Marine Marchande rules divisions 222+236. In addition the hull has now achieved full plan approval from the classification society- Bureau Veritas.
With the engines finally arriving, things are taking shape on the St Malo pilot vessel, her engines are fitted and she is approx 90% finished now, we expect to be launching her at the end of April, where she will be exhibited at the Sea Work 2007 show in Southampton alongside the Culverwell, bought along from Portland. Below her engines are fitted.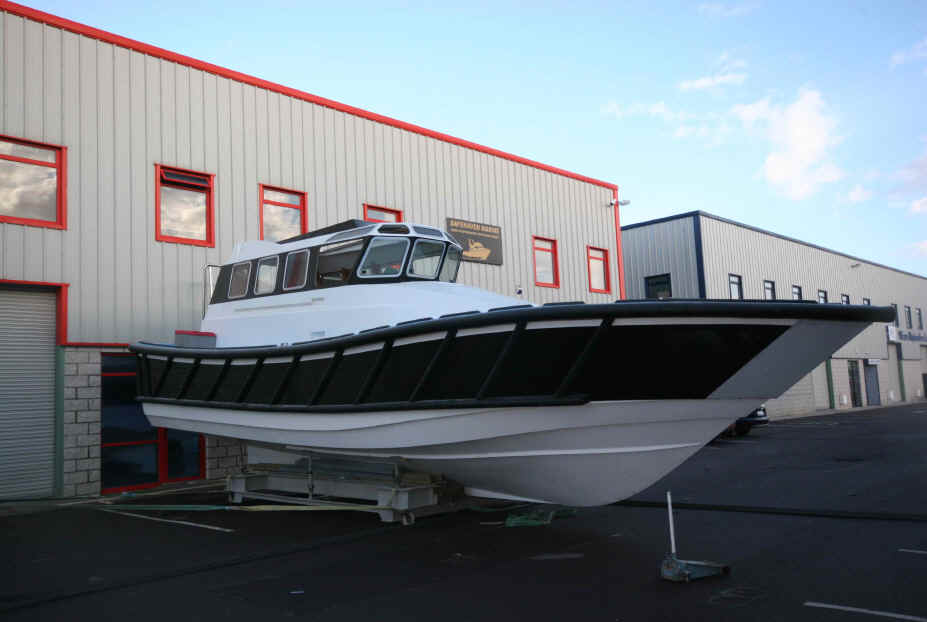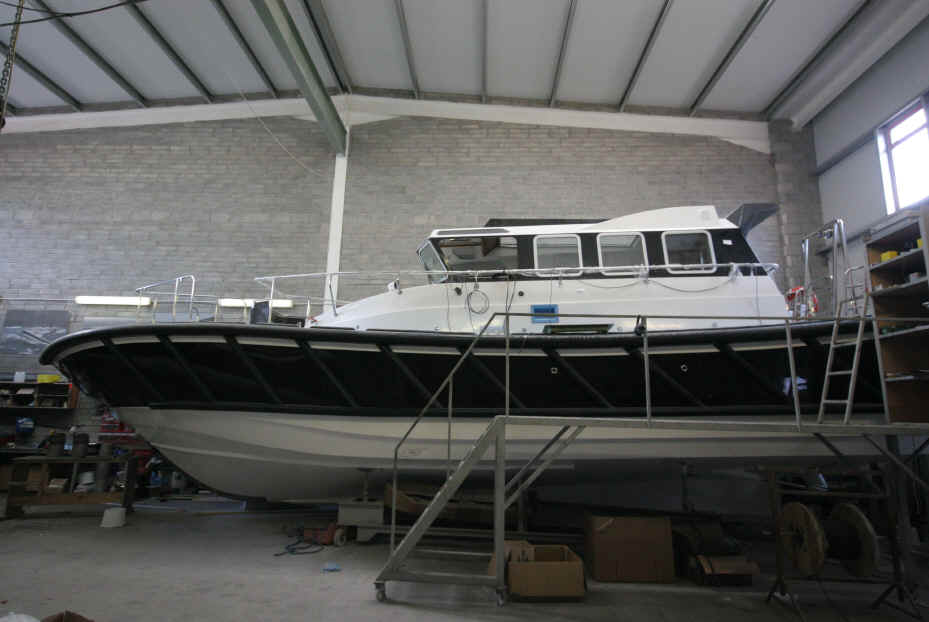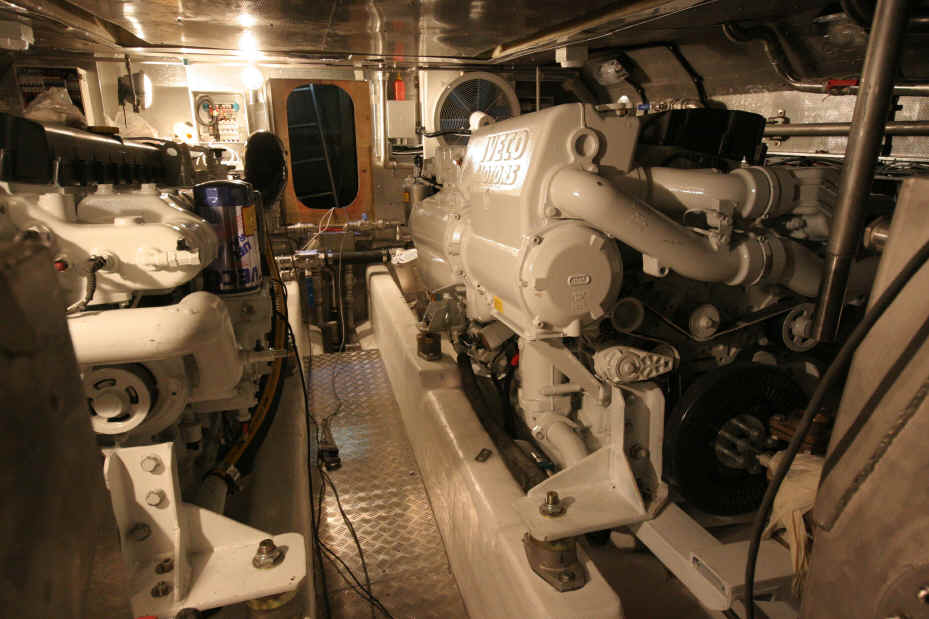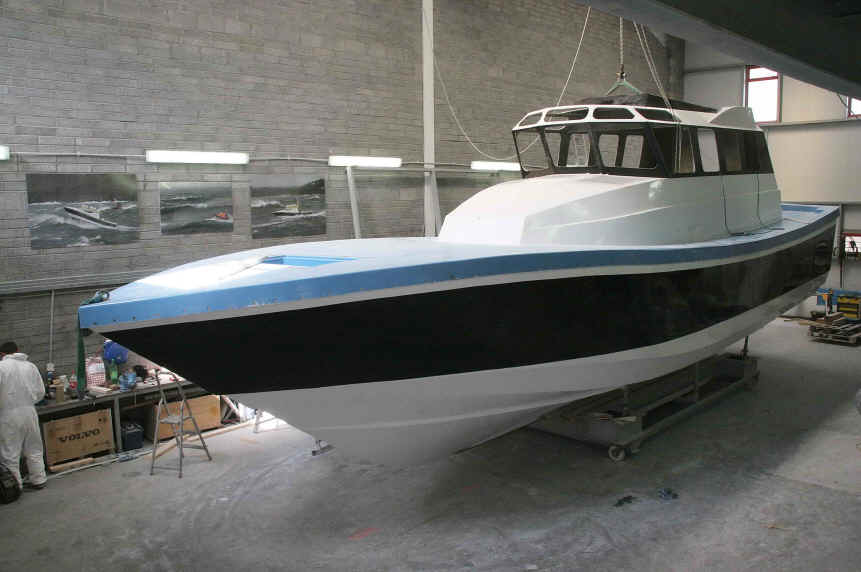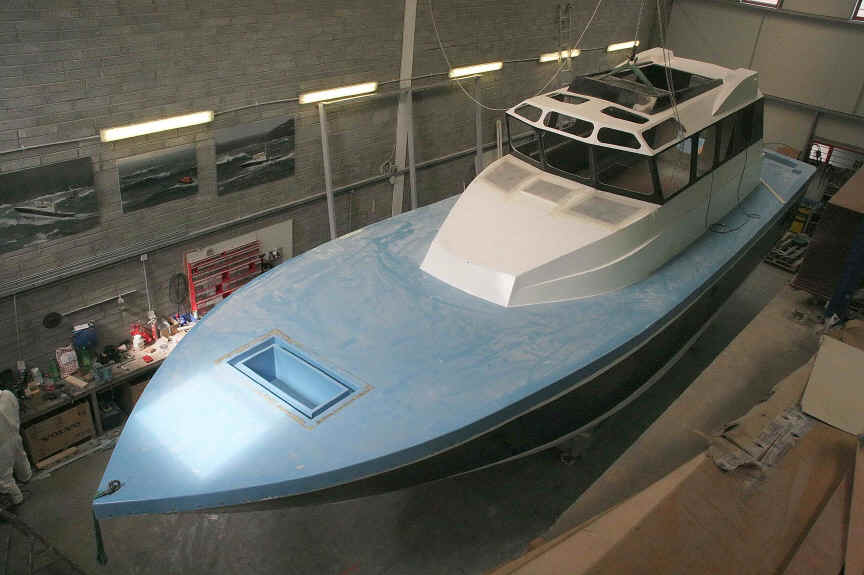 St Malo's new Pilot vessel is progressing on schedule, work is nearly completed on her fore cabin and is well underway on her main cabins interior fit out. Featuring a very high standard of finish utilizing wood effect Formica paneling throughout the main cabin, in place of carpeting.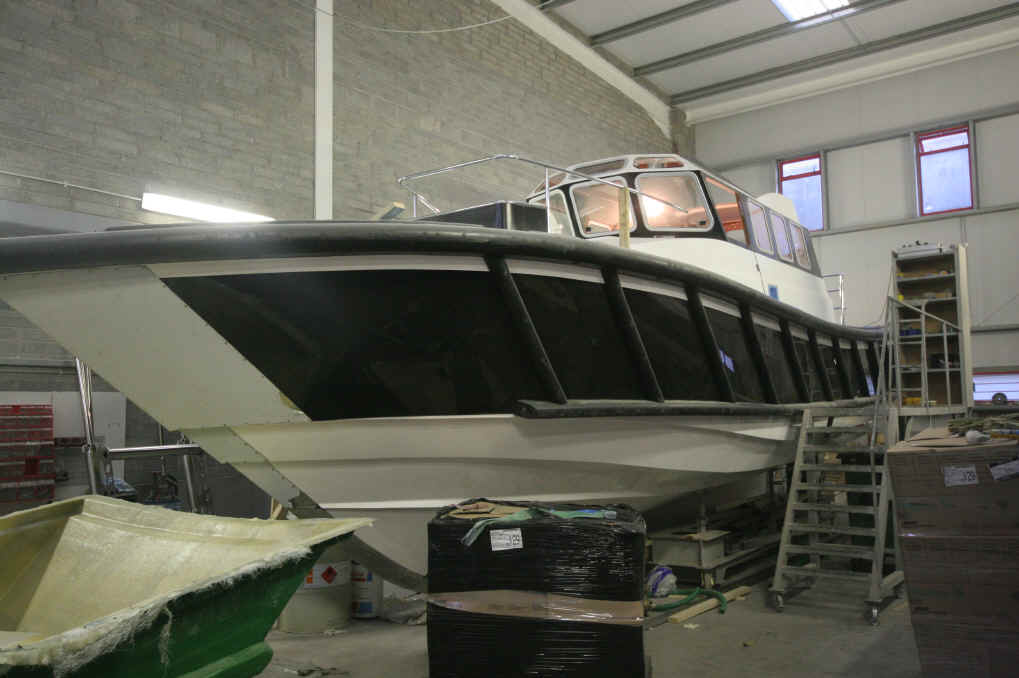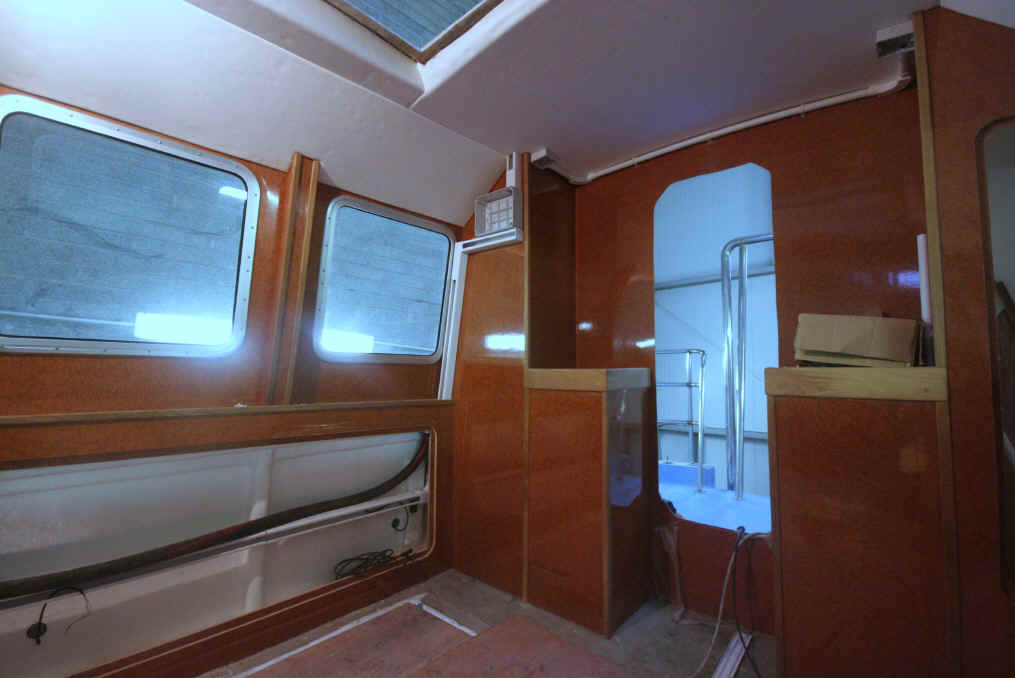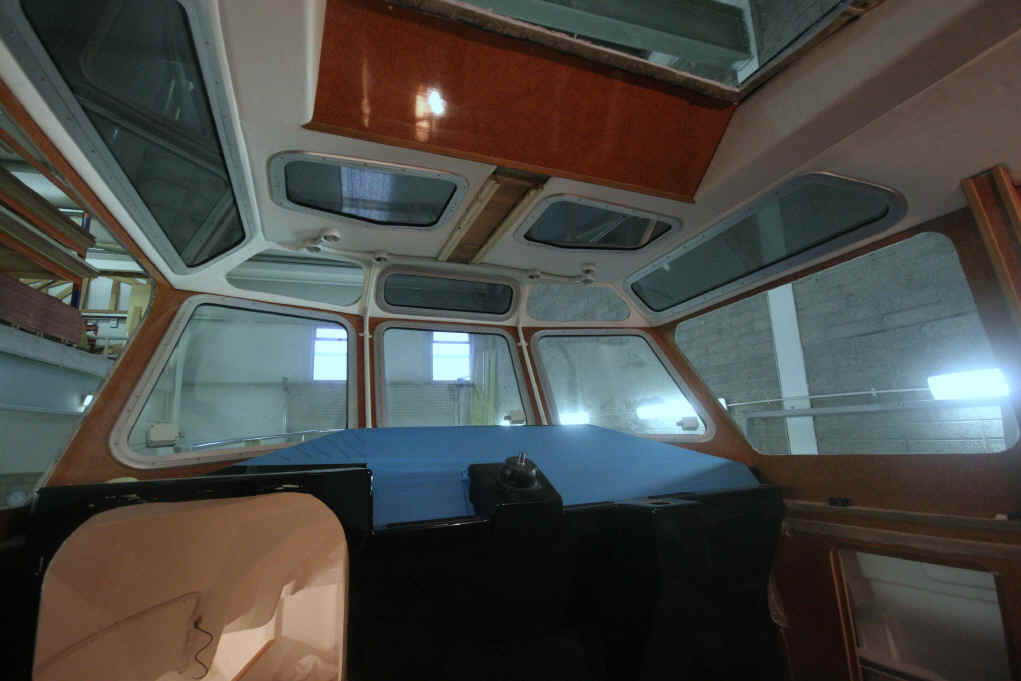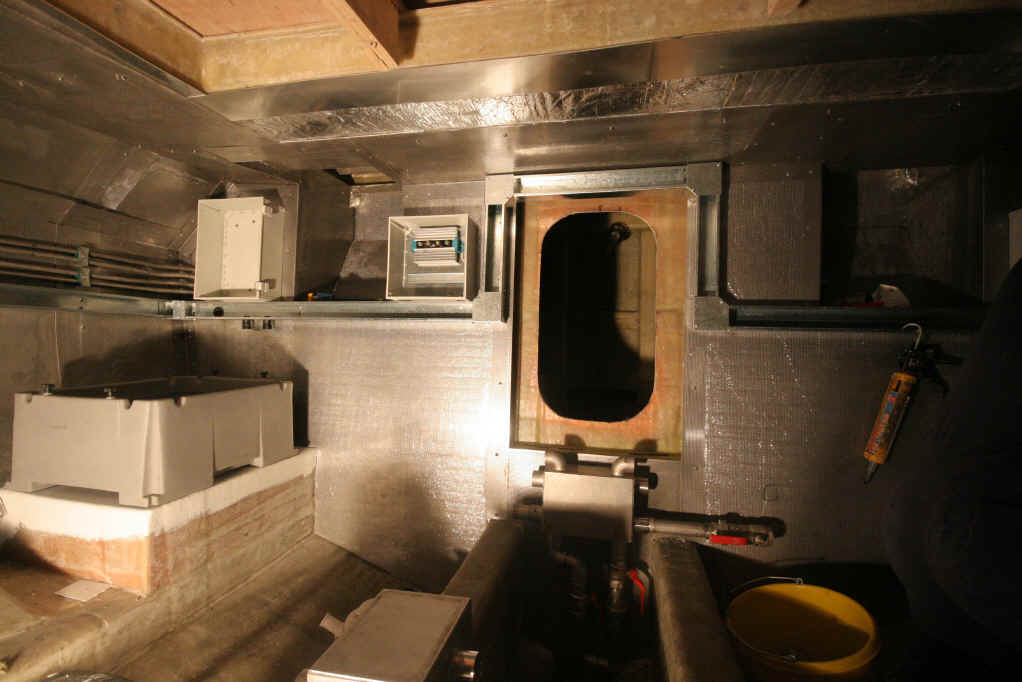 Her extra long range fuel tanks are fitted as well as here high spec soundproofing off 100mm Rockwool, aluminum over the frames and perforated stainless sheeting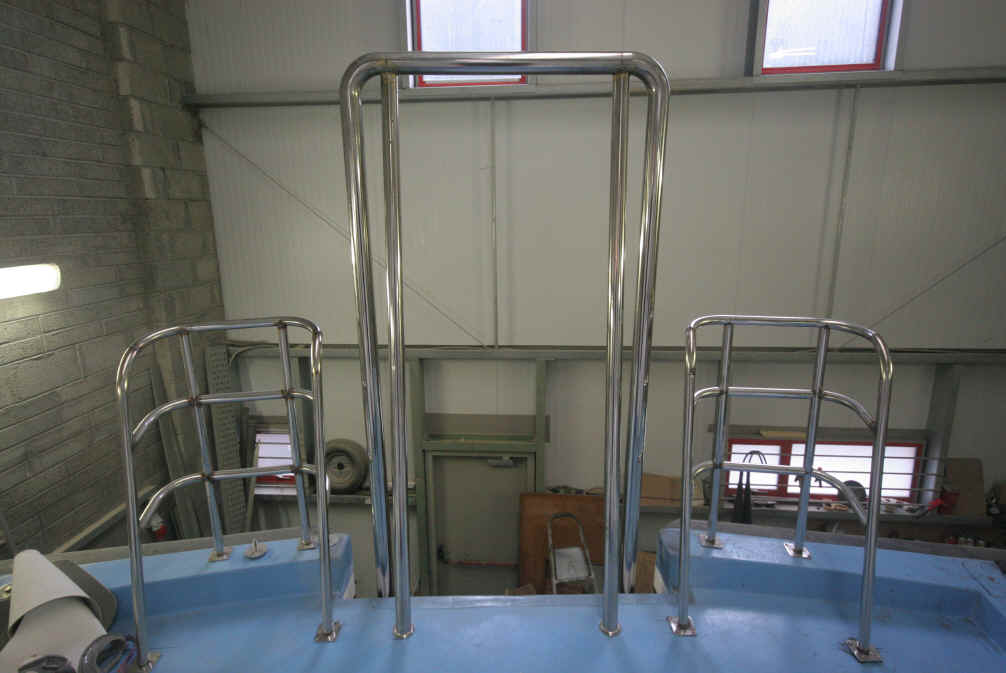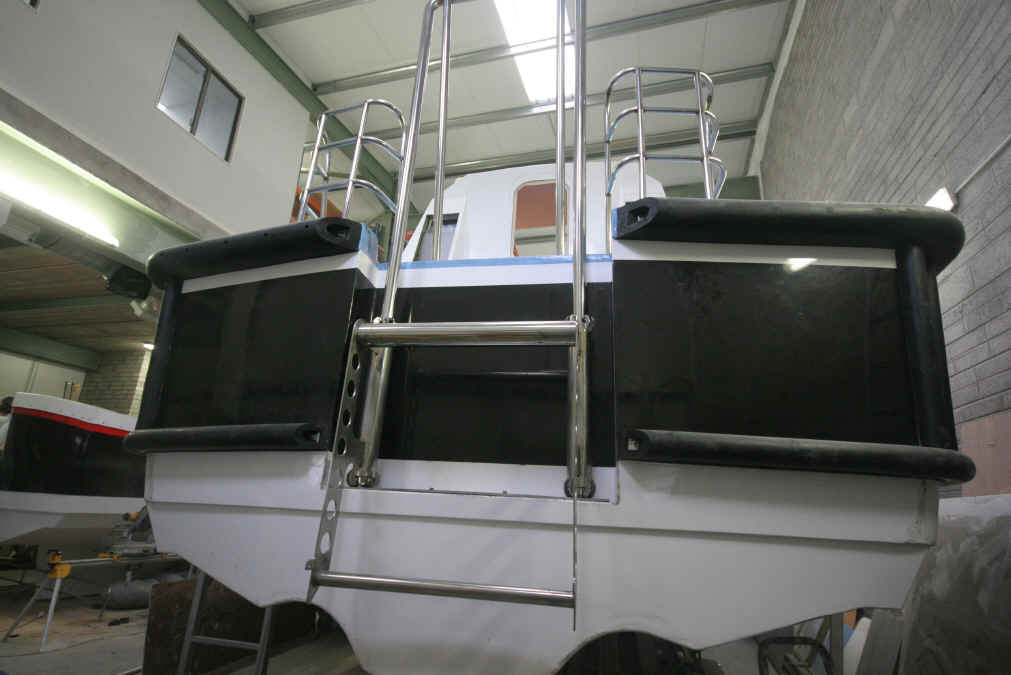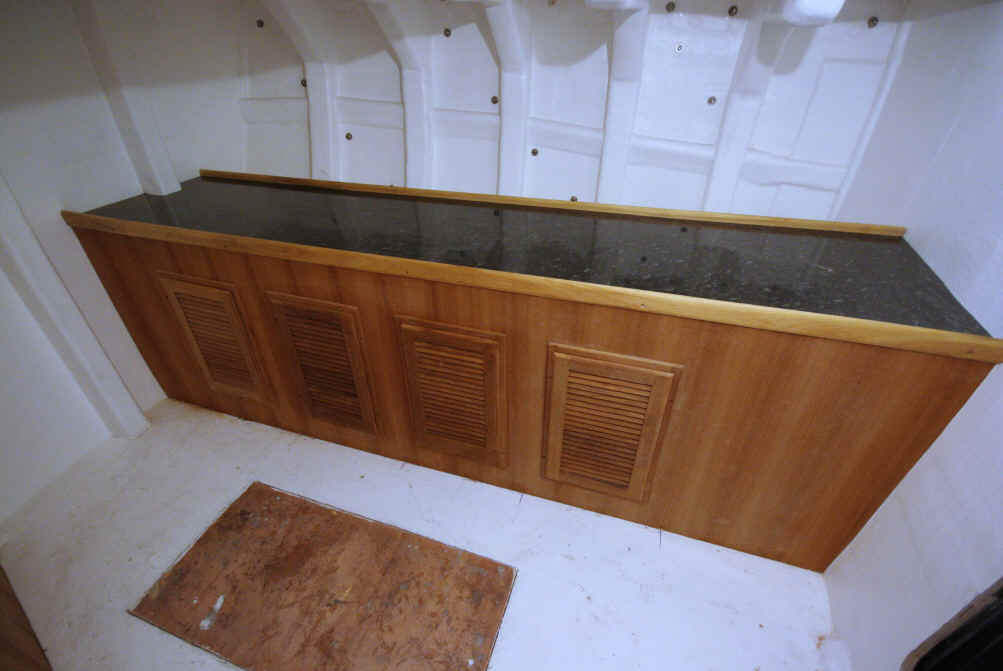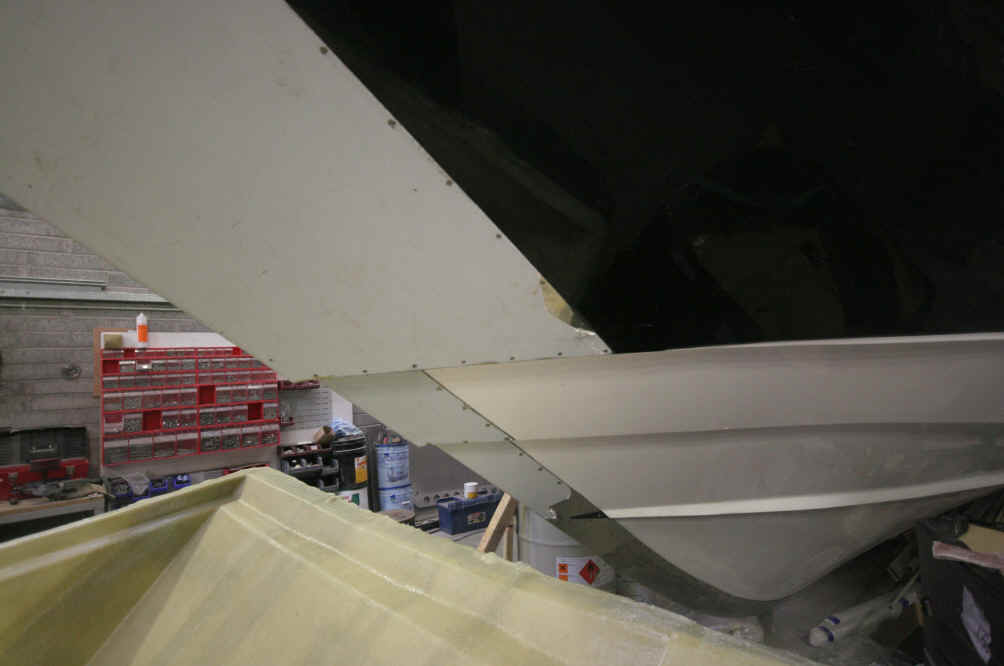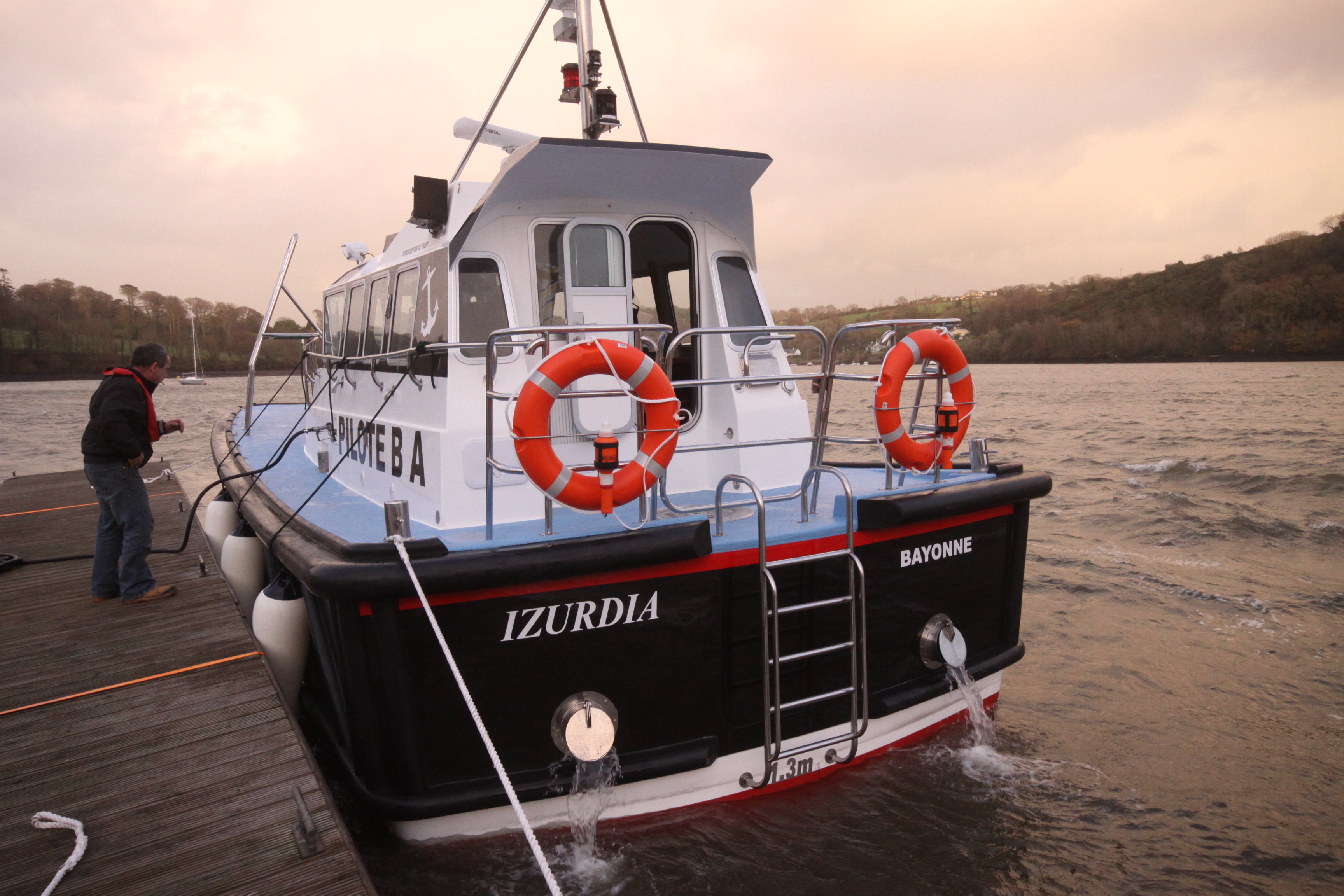 Below, her completed hull structure showing the substantial transverse framing.