'SEAFLOWER' Kenny Livingstone's new Wildcat 40 has been launched. Kenny will be operating her commercially off the West Coast of Scotland, she is powered by twin Iveco 6.7litre 420hp engines providing her with a 28kts maximum speed on a 10,050kg lightship displacement.
Below are some nice photos the Wildcat 40 'SEAFLOWER' being sea trialed in a force 7 southerly gale in 3.5m seas. You can see a video of the trails on you tube, CLICK HERE TO SEE THE VIDEO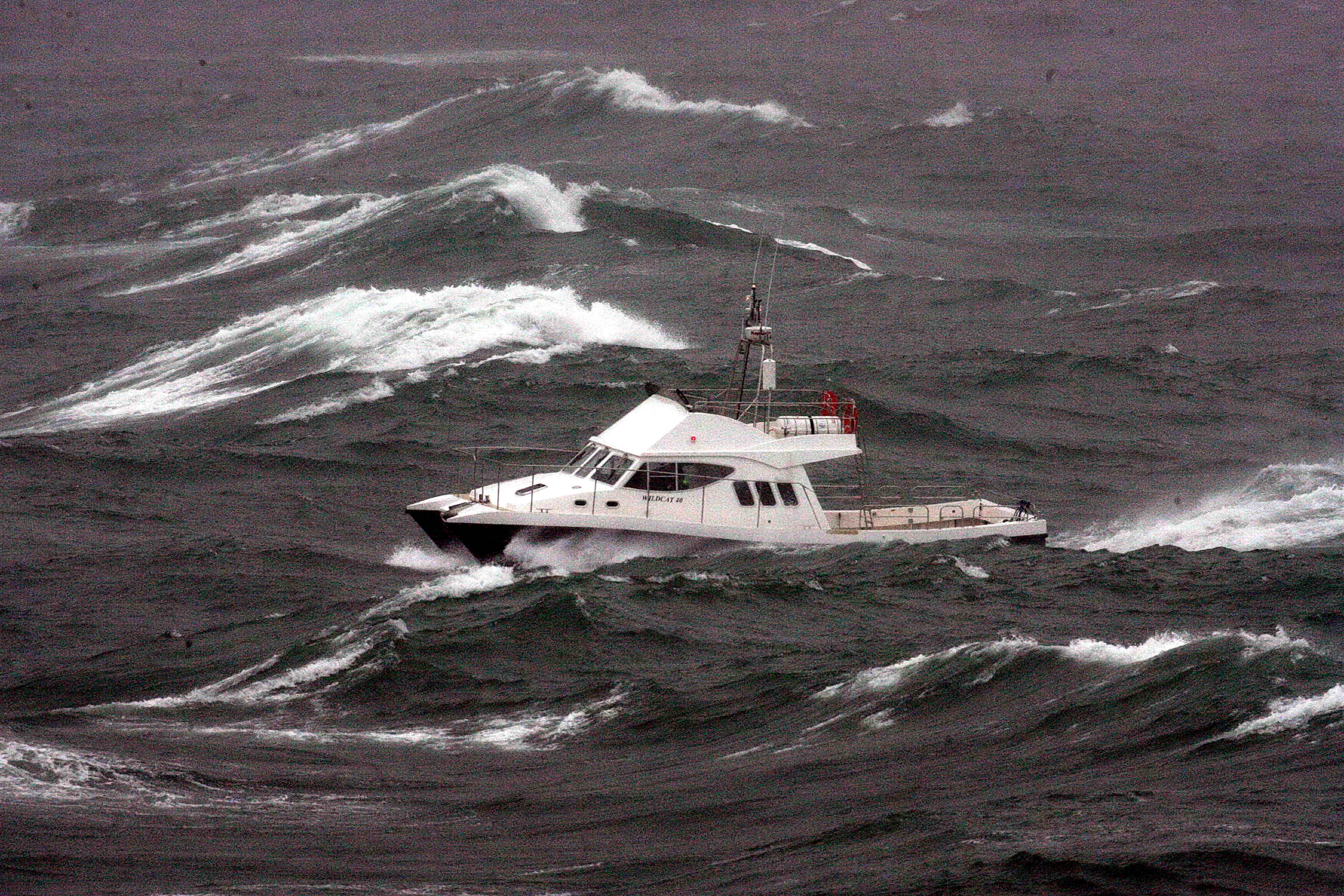 Running beam on in a Wildcat is no problem.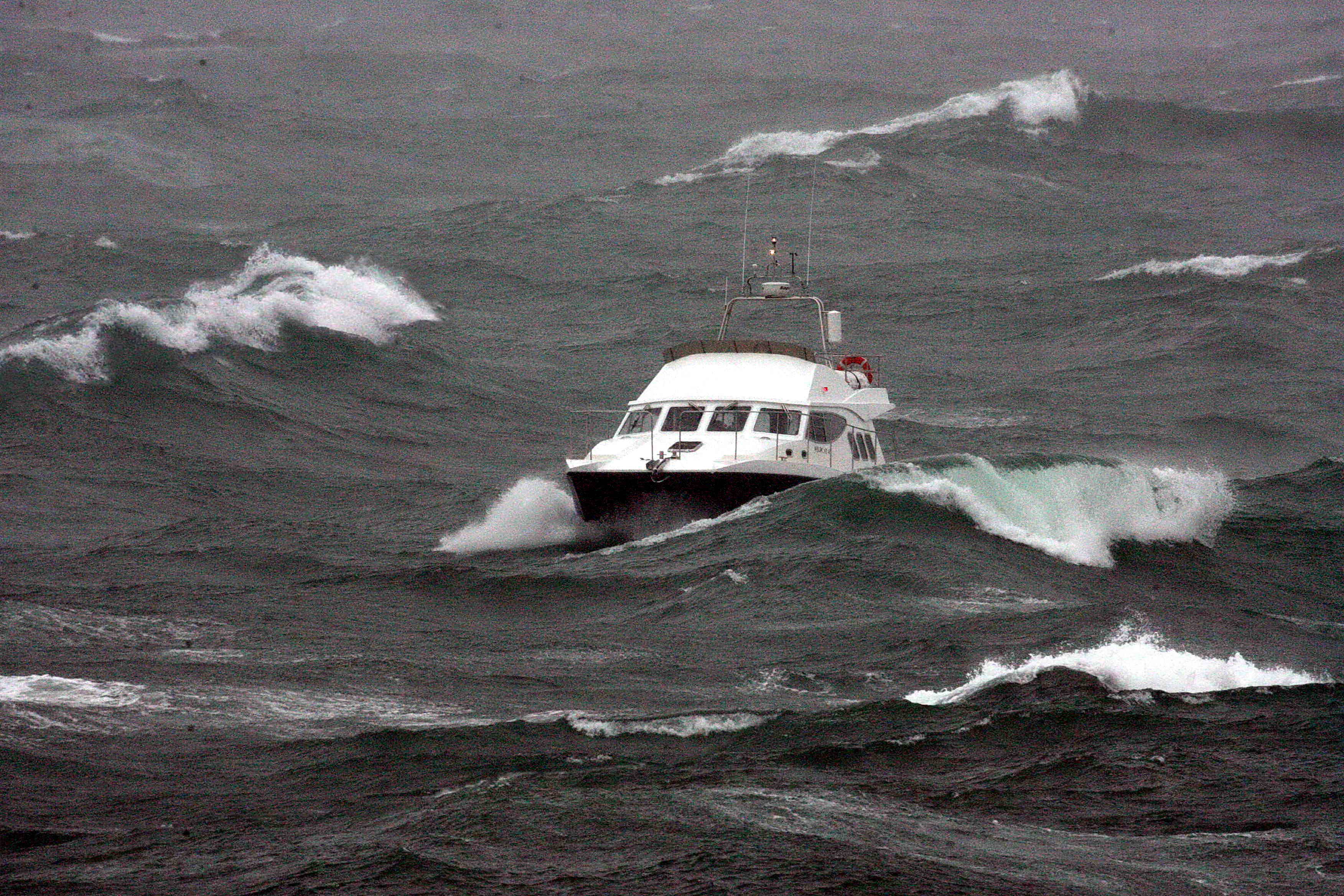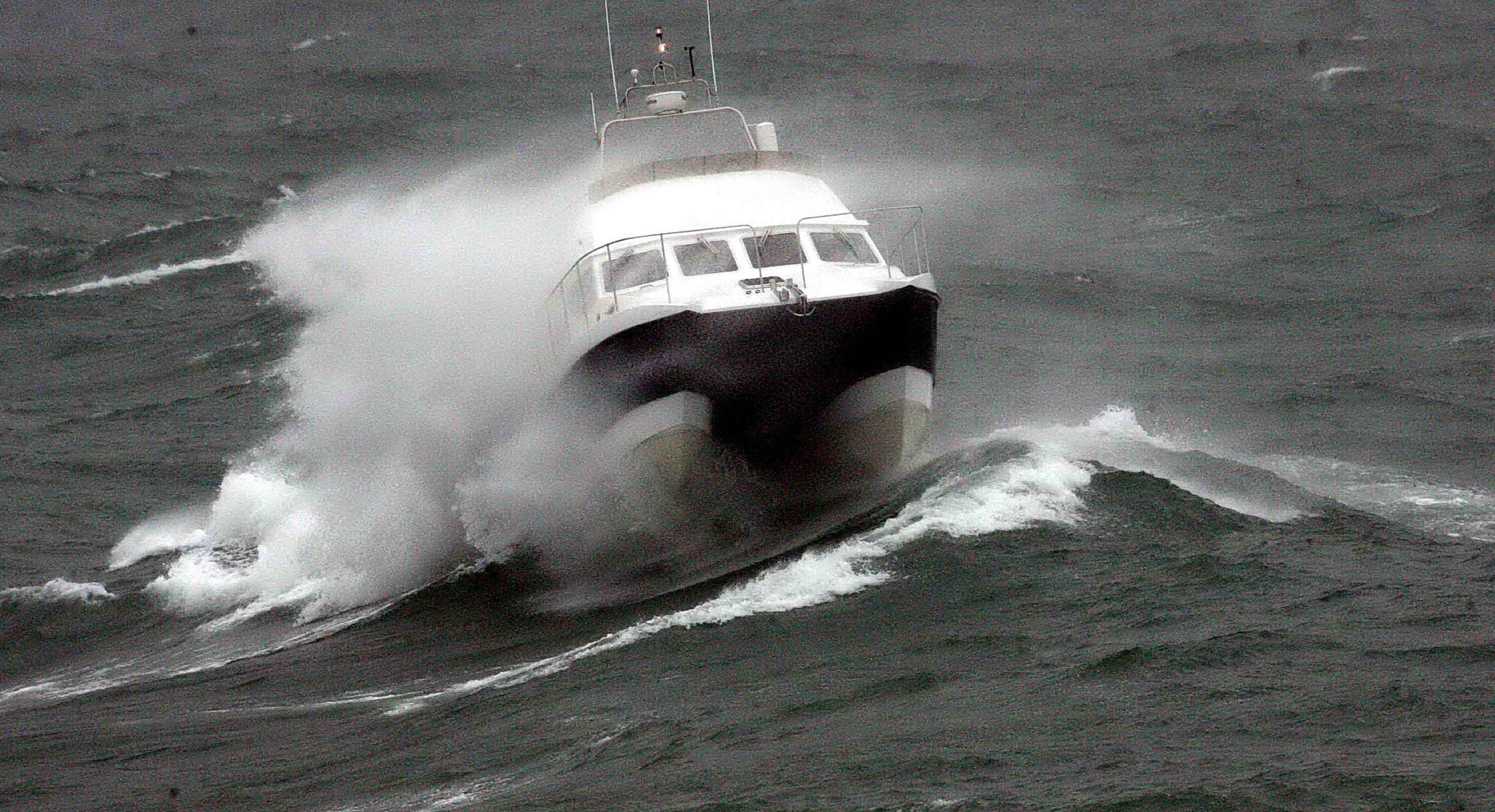 A few nice waves around on this day.