RODWELL, The second Interceptor 42 Pilot / patrol, & crew transfer / light cargo vessel ordered by the Port of Portland, UK
Just launched is the second Interceptor 42 ordered by the Port of Portland in the UK after the success of their first Interceptor 42 pilot boat, 'Cullverwell' which was delivered in 2007. 'Cullverwell has been in operation at the port for 18mths and has proved very successful, so much so that when a need for a back up pilot boat / patrol boat for the port arose, the immediately chose another Interceptor from us. A fine endorsement for us. Rodwell uses the same renowned Interceptor 42 hull, but has a different superstructure to more suit the 'multi purpose' role that the vessel must fulfill. Their brief was for a vessel capable of operating firstly as a back up pilot boat and crew transfer vessel. Secondly as a Harbour Masters launch and both a port and police patrol vessel. Thirdly she was to be capable for survey and hydrographic research operations.
For her role as pilot / crew transfer she has overhead screens and rear view cameras of her aft cockpit providing her helmsman with vital views on her passenger boarding area during crew transfers. She has very heavy fendering with 150x150mm main fenders, multiple diagonals and a lower run just above the WL. She has inboard safety rail and seating for 10 passengers. Her aft cockpit rails are kept inboard to clear a ships side when rolling and she is equipped with a MOB recovery system. In addition she is fitted with our sacrificial fender system, which was retrofitted to the Culverwell 12mths ago and has proved very successful and durable during this time.
For patrol roles her cabin is very comfortably furnished allowing daily live aboard facilities for extended service periods with a heads compartment, galley and dinette seating and will provide comfortable accommodation for her crew. For survey work she is fitted with a dedicated survey bench which is fitted with the necessary electronic survey equipment to allow her to carry out hydrographic work. To further aid maneuverability she is fitted with Twin discs quick shift MGX5114 gearboxes which allow for slow trolling speeds of down to 2kts , most advantagous when she will be undertaking survey / hydrographic duties and greatly assists in close quarters maneuvers. Her aft cockpit is large and spacious allowing the transfer of equipment when necessary and provides a large working area safely contained within secure bulwarks and railings. To help in her multi purpose role she is fitted with interchangeable duty boars on her superstructure sides. She is powered by twin Volvo D12 engines at 450hp providing an operational speed of 25kts on a displacment of 15,000kg.
Below are some photos from her first sea trials, she handles very well displaying the same excellent sea keeping as her pilot boat version, inevitably the cab f/wd design means motions are a bit higher, as your closer to the bow, but even in these conditions, NW Force 7 and pushing her quite hard, she was still very comfortable.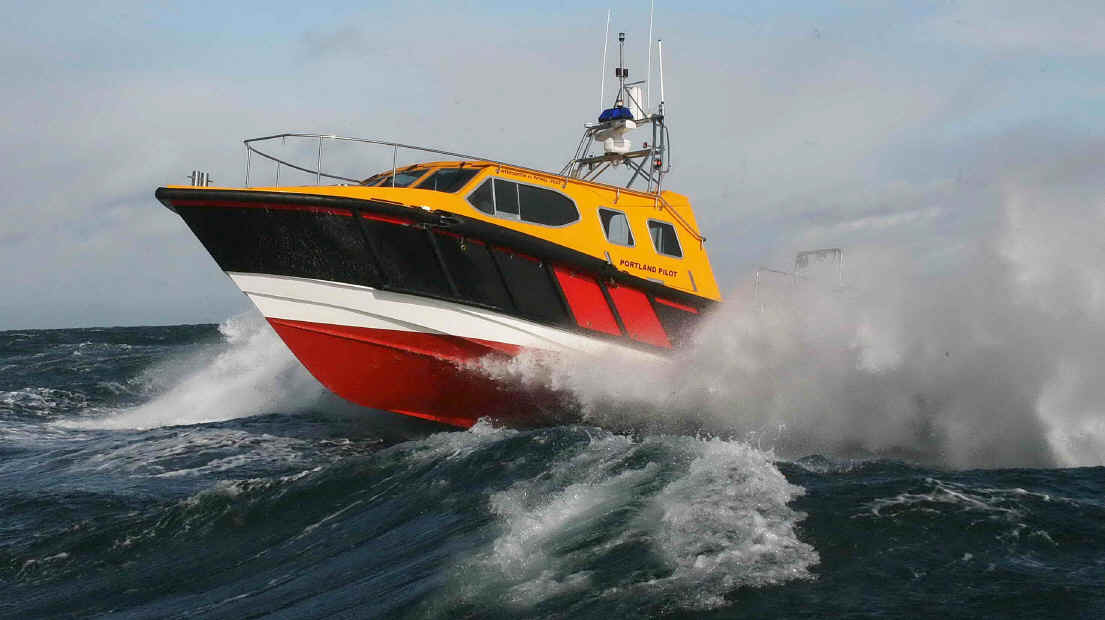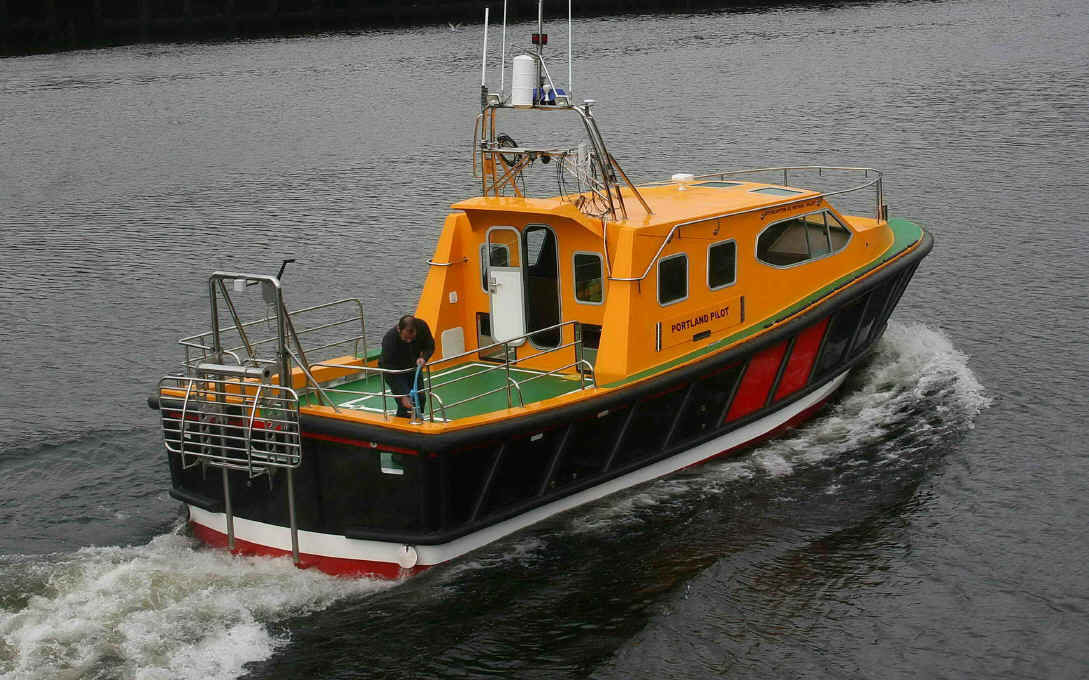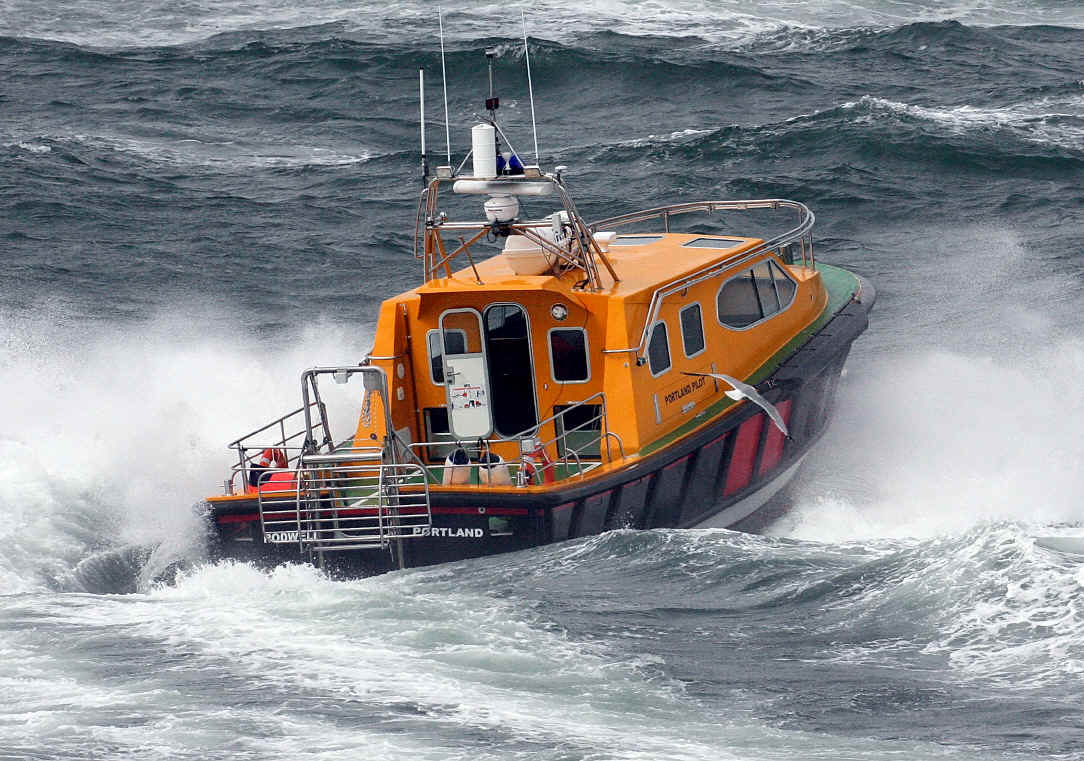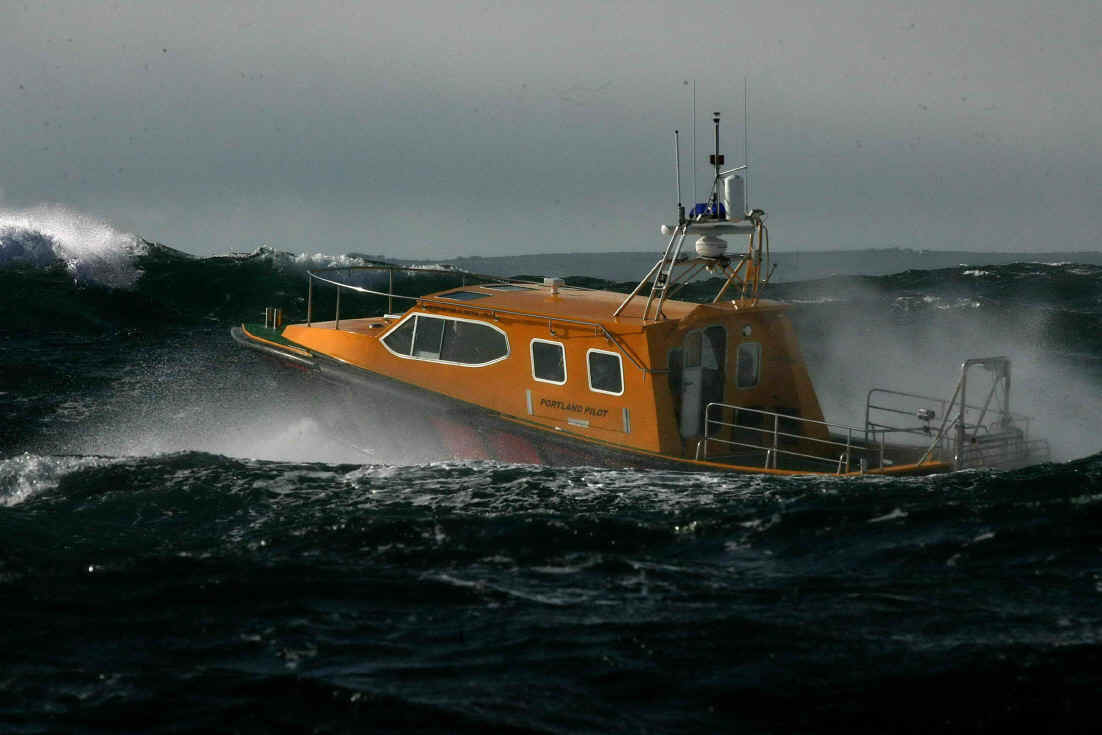 We made a video of the sea trials, you can see it from this link- CLICK HERE TO SEE THE VIDEO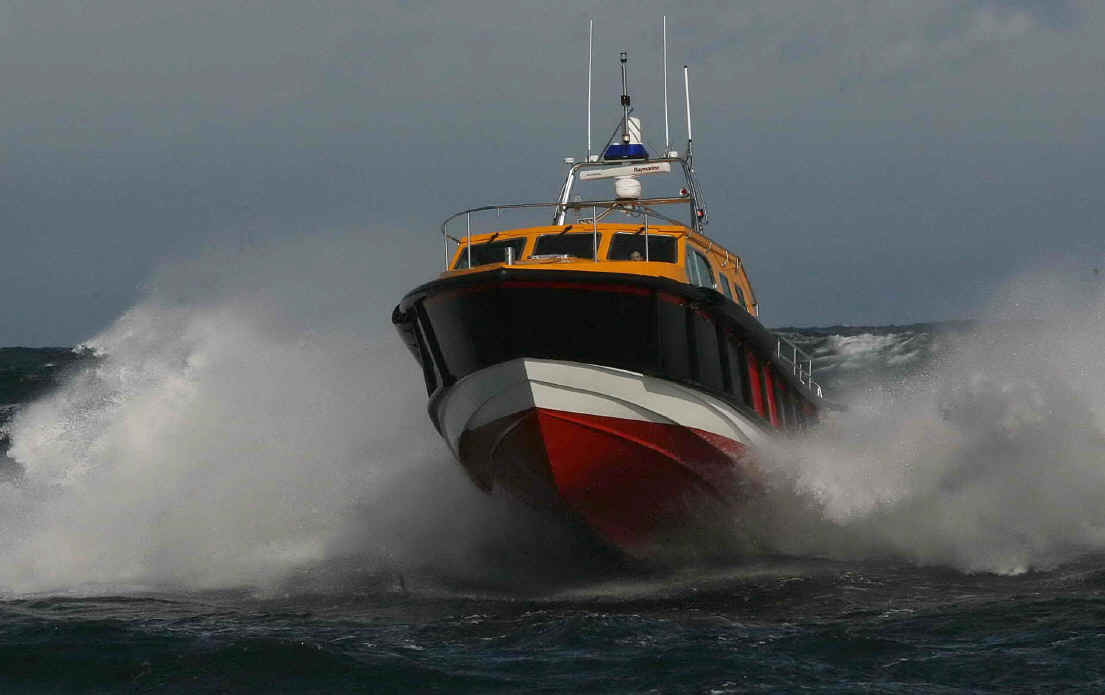 Below, her main accommodation area is very comfortable furnished providing seating for 10 passengers and extended service capabilities.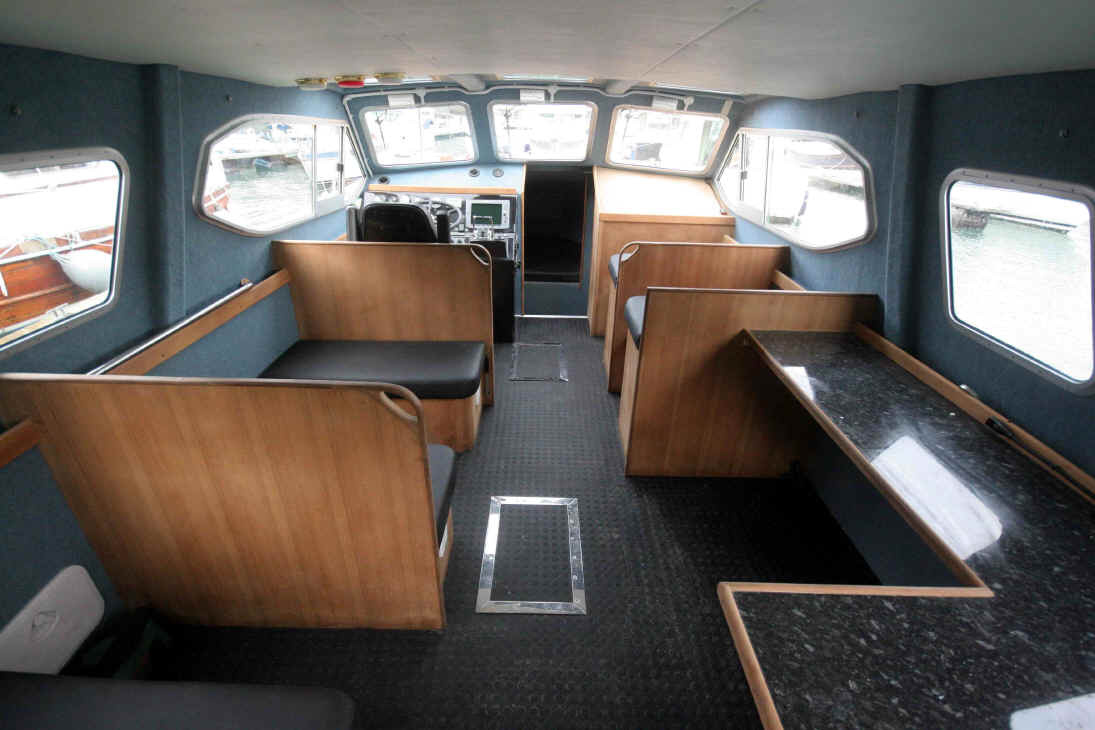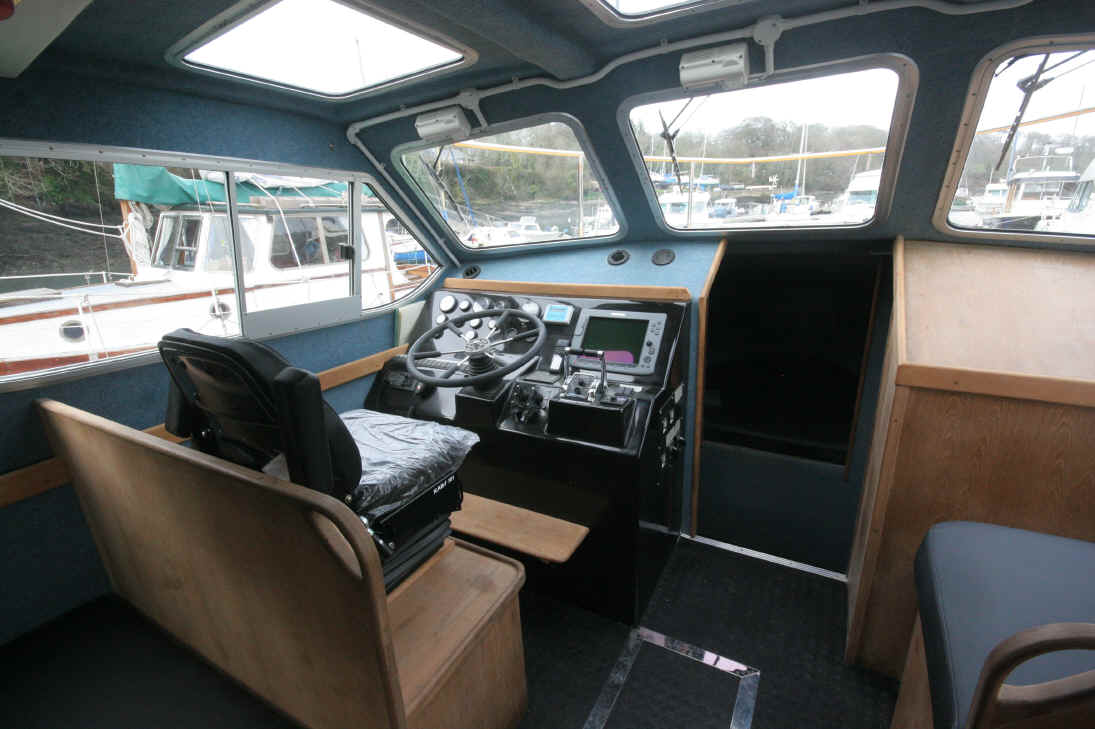 Below- dedicated survey station.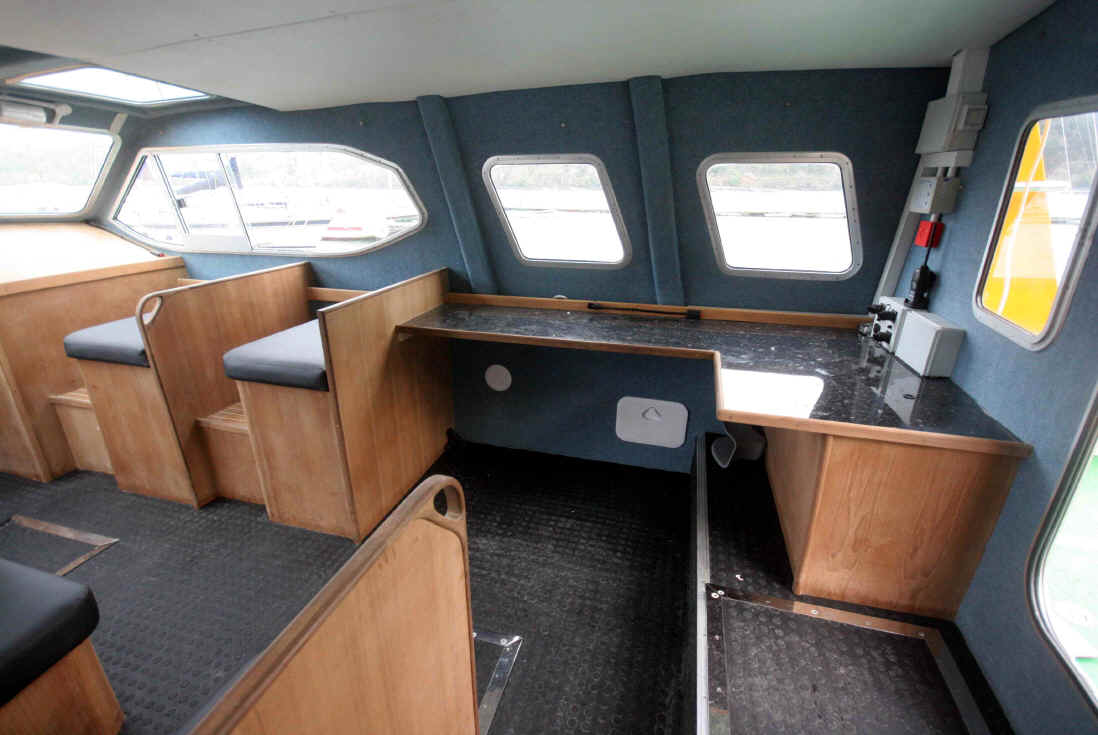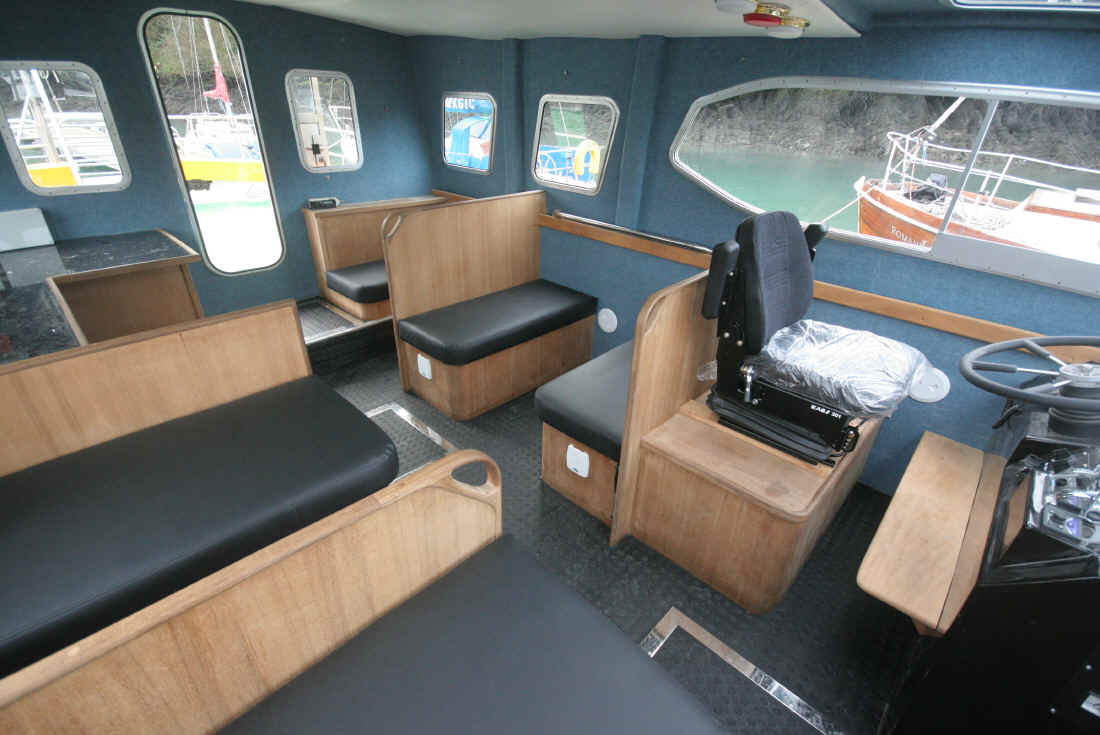 She has a large aft cockpit providing a safe working environment.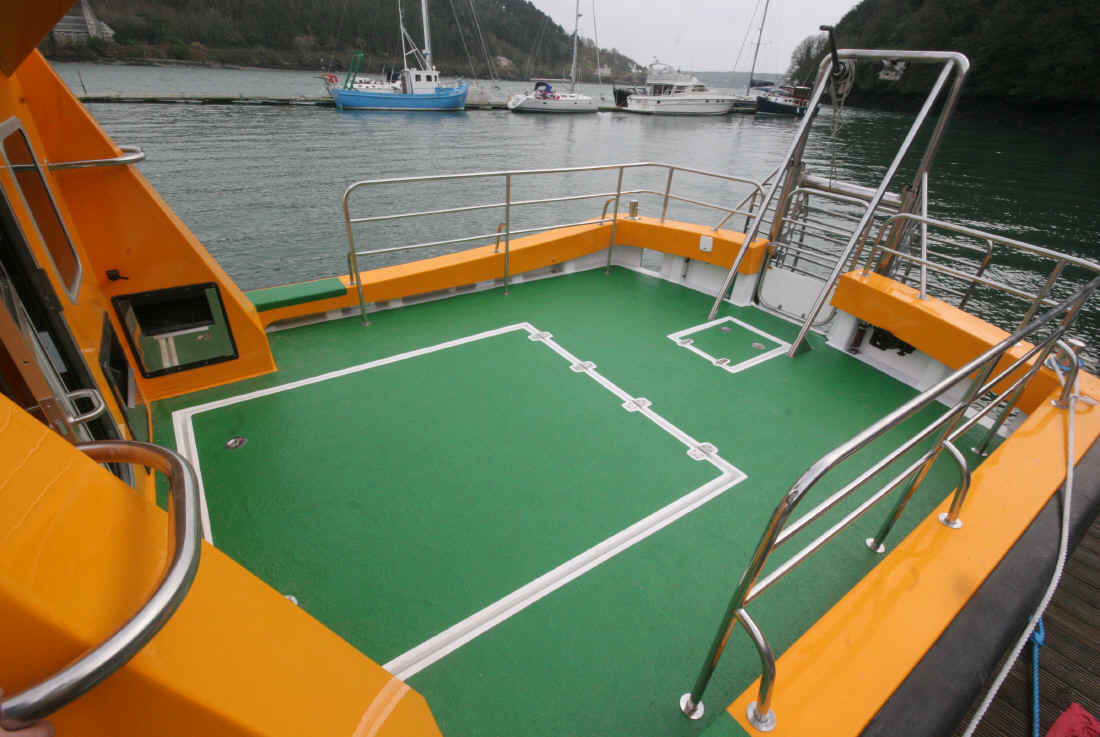 'Rodwell' is fitted with twin Volvo D12 engines at 450 hp providing an operational speed of 25kts.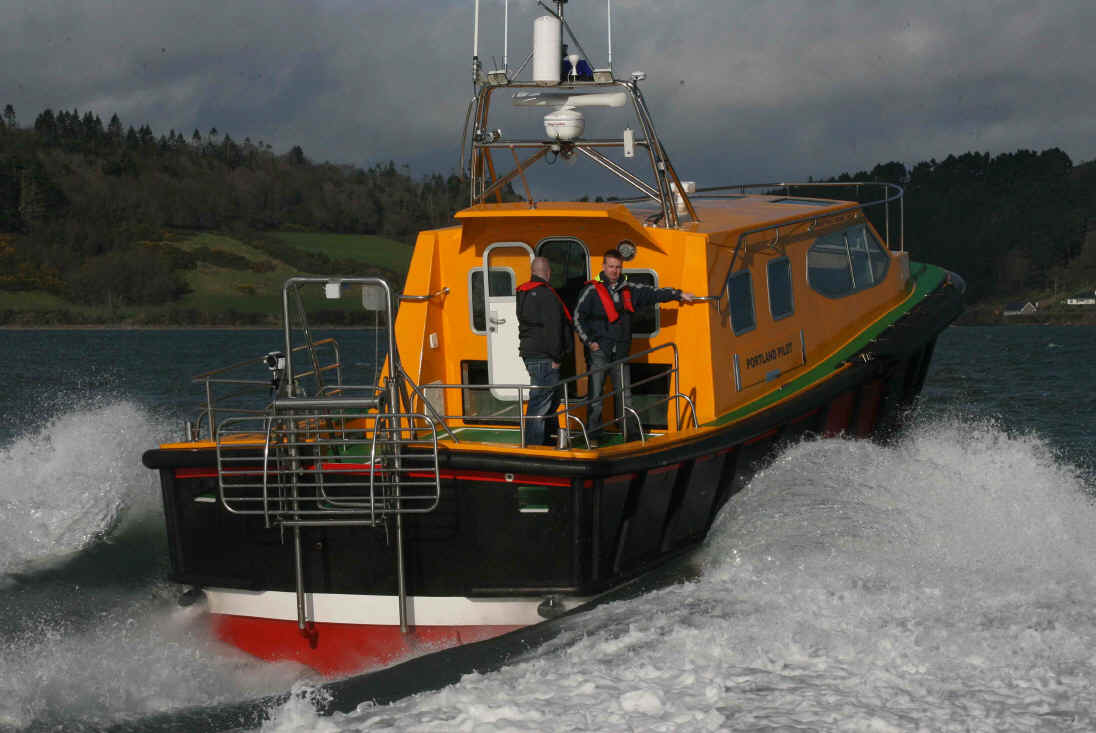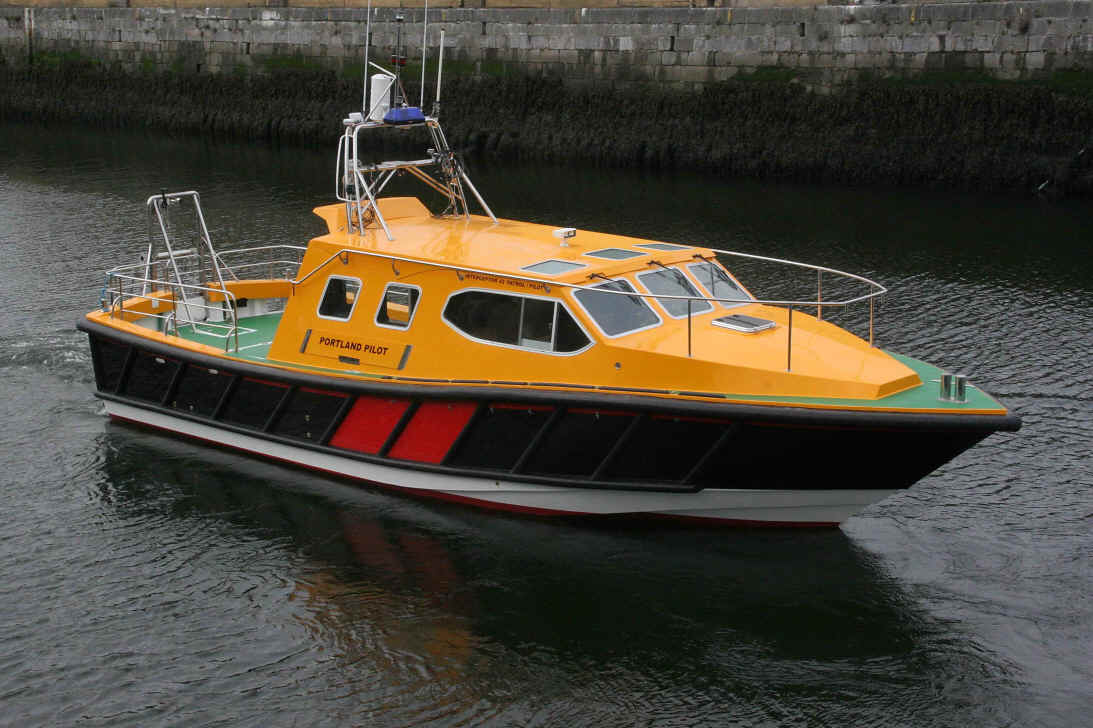 Over the next few weeks she will be extensively sea trialed, so look out for some new rough weather videos as we test her capabilities.