'OCEAN RANGER' Mike Walsh's Wildcat 40 is launched
Michael Walsh's new Wildcat 40 'OCEAN RANGER' has been launched. Mike previously owned an Interceptor 42 Motor Yacht which he sold last year and ordered a Wildcat from us. She is easily our highest spec Wildcat to date, she features numerous refinements such as full white vinyl paneling throughout in the main cabin replacing the standard sidelining carpet, teak and holy cabin sole, unique, stylish and very comfortable cushions specked by Mike and supplied by Marshal Marine fabrics, a full teak fit out throughout the vessel combined with high quality materials raises her fit out levels to a real high class standard. Designed for coastal cruising and long range offshore wreck fishing , Mike routinely travels up to 50nm out into the Atlantic, indeed I know of no one traveling further offshore, his mission, to fish the furthest and most remote wrecks where the fishing is best. She is fitted with a 4kw generator, full AC systems throughout with a 240v cooker, microwave and ring circuit. She has Ebspachier oil fired heating to keep her warm during winter trips. Her central helm position is fully equipped with electronics, this position has twin hydraulic sprung CAB 300 series seats for helmsman and navigator along side. It provides a comfortable and focused helming position. Below in the port cabin is a separate heads compartment, lined in corian and featuring an electric toilet, sink and shower as well as storage lockers. This cabin gives access to her main cabin which is positioned centrally over the bridge deck and provides a wide double berth. The st/bd cabin features twin bunk berths.
She is fitted with a flybridge providing a very comfortable second helm position which has full repeat instrumentation and gives a panoramic view all round. Her aft cockpit is spacious providing enough room for a full compliment of anglers to fish comfortably. she has a live bait well, fish hold on the aft deck by the transom doubling as seating. Twin side access doors provide easy access from alongside marinas, inward opening the are a real benefit yet maintain safety.
Ocean Ranger is powered by twin Volvo D9 engines rated at 575hp and is the fastest Wildcat built to date, with a 32kts max speed and a 27kts cruise speed on a tough 13,000kg displacment , and well able to deal with heavy weather.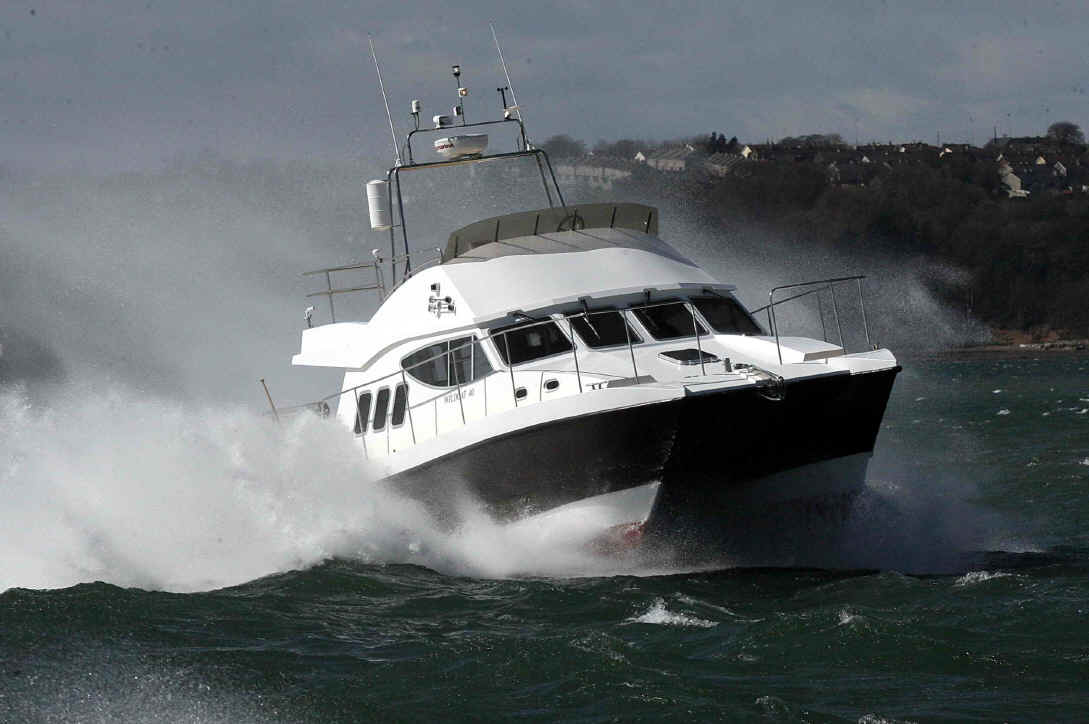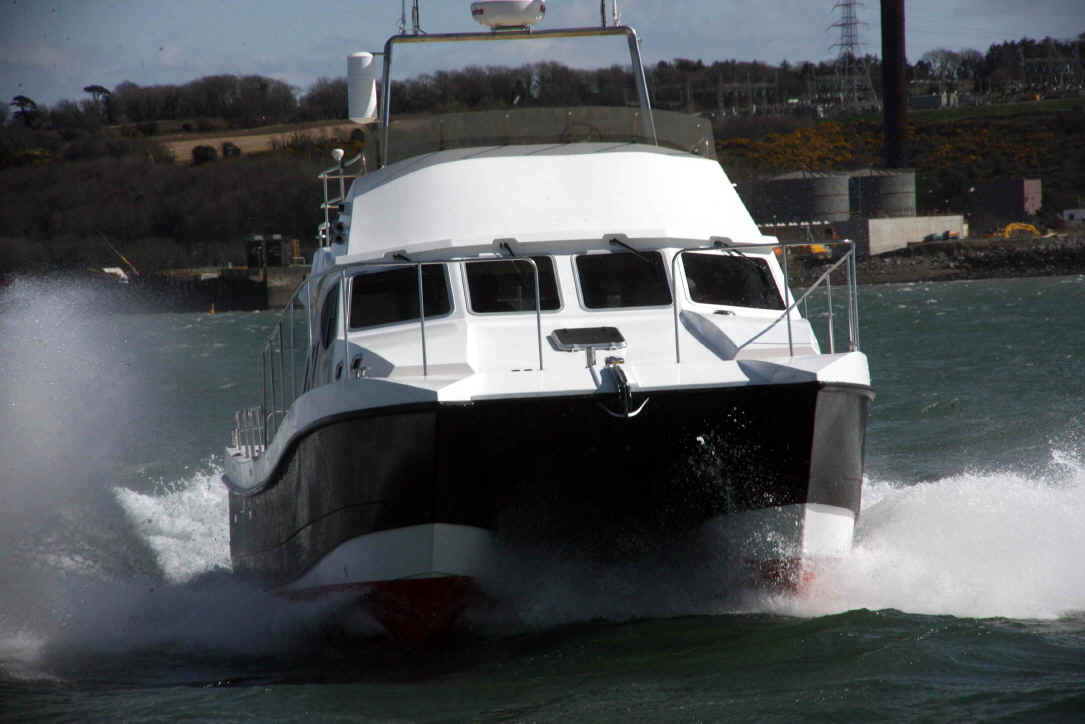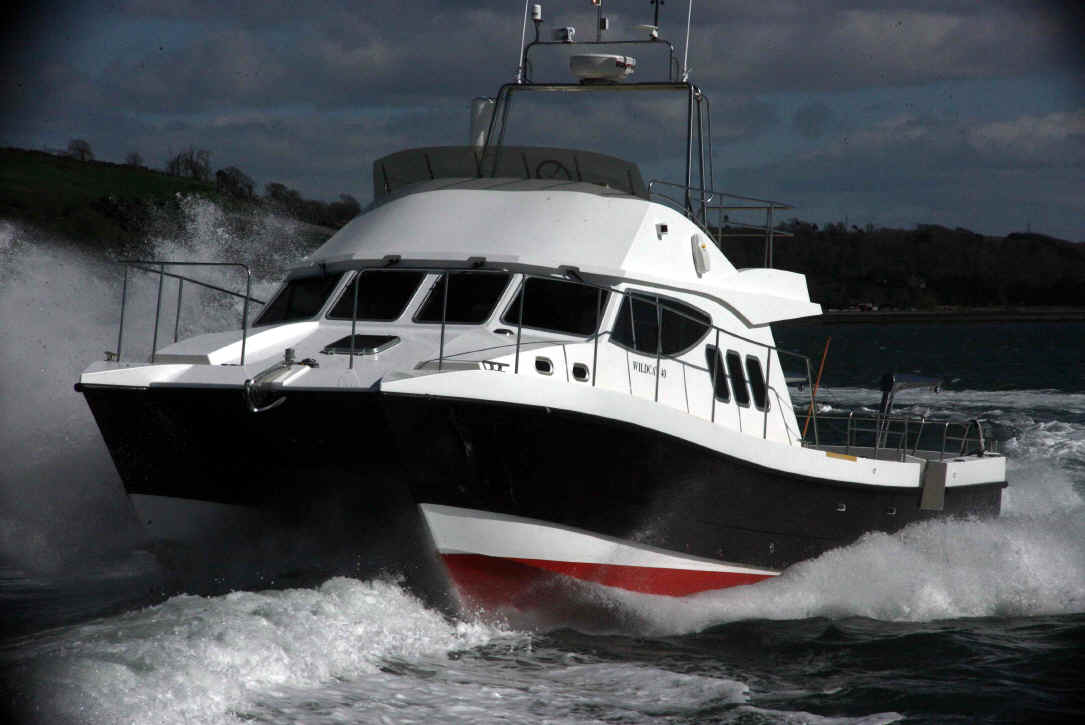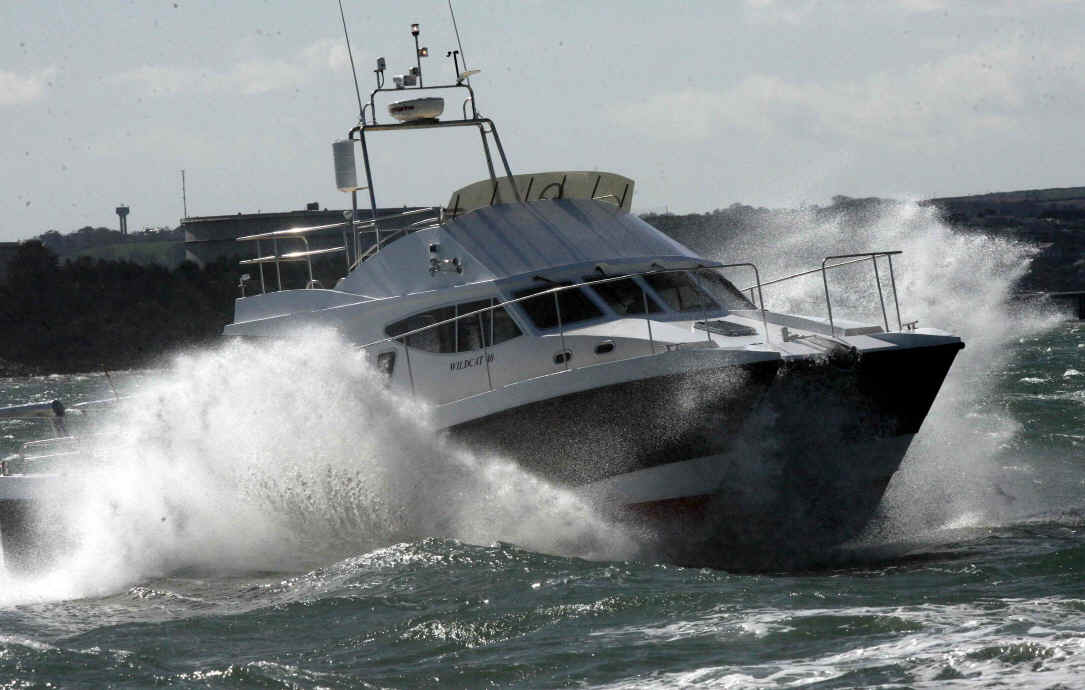 She looks stunning with her black hull highlighting her graceful lines, certainly one of the best looking catamaran designs around.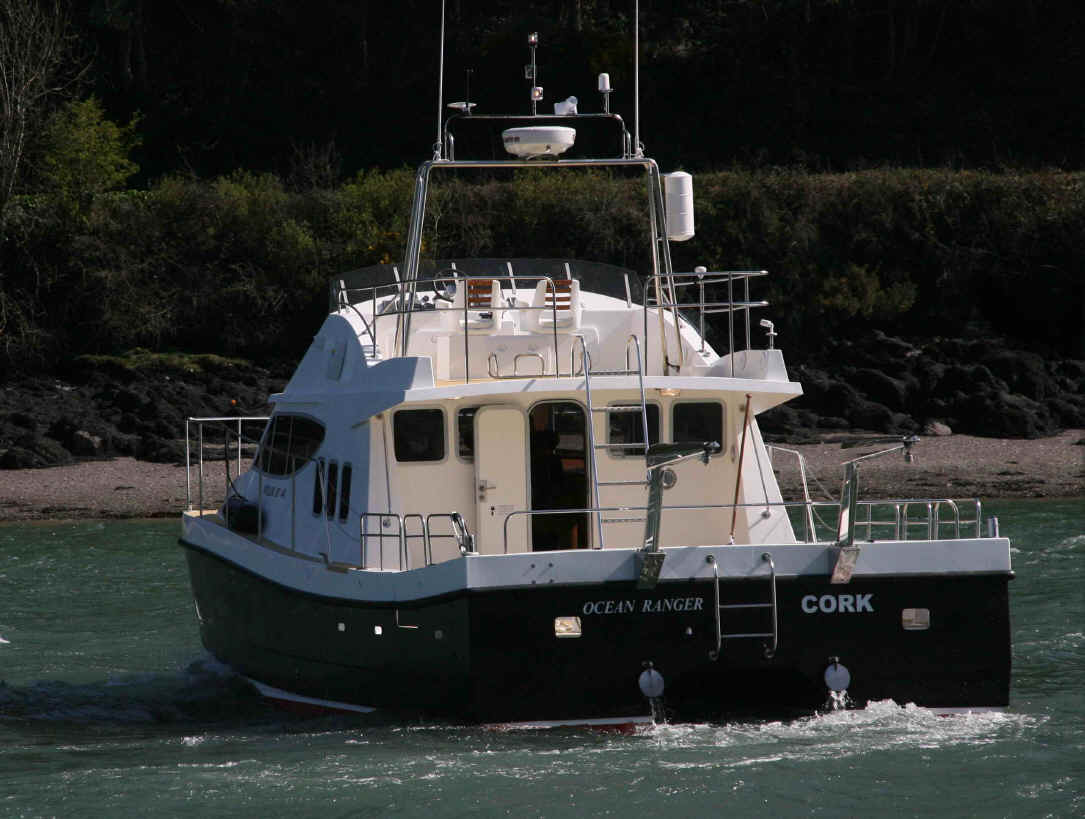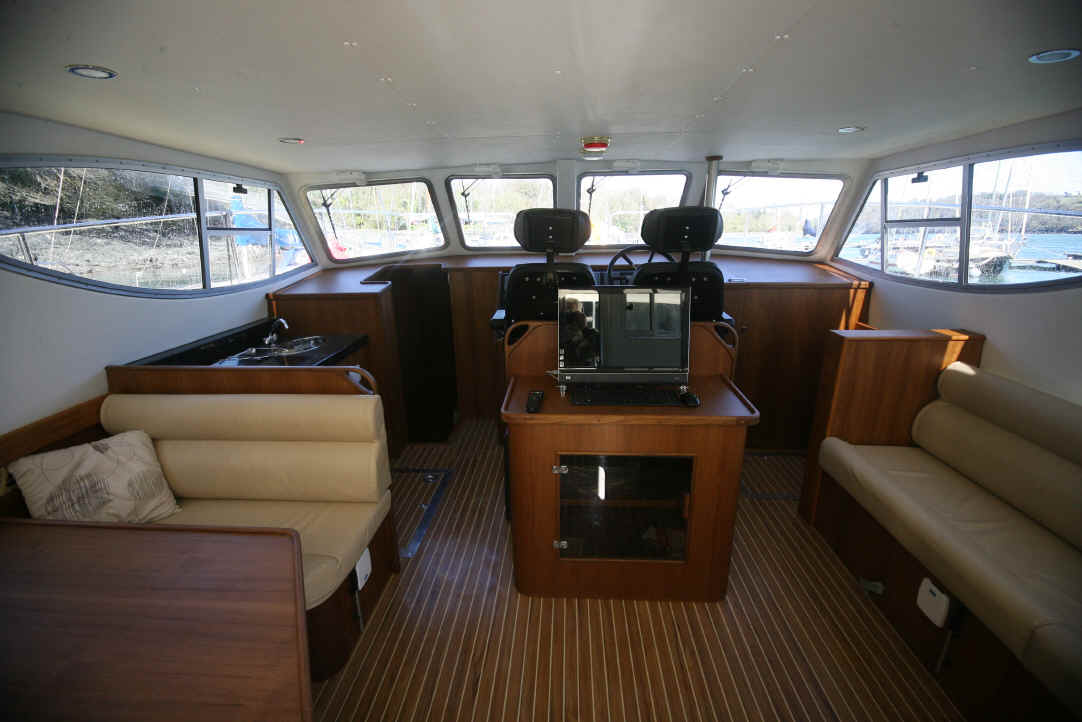 Without doubt one of the finest, most luxurious interiors we have built.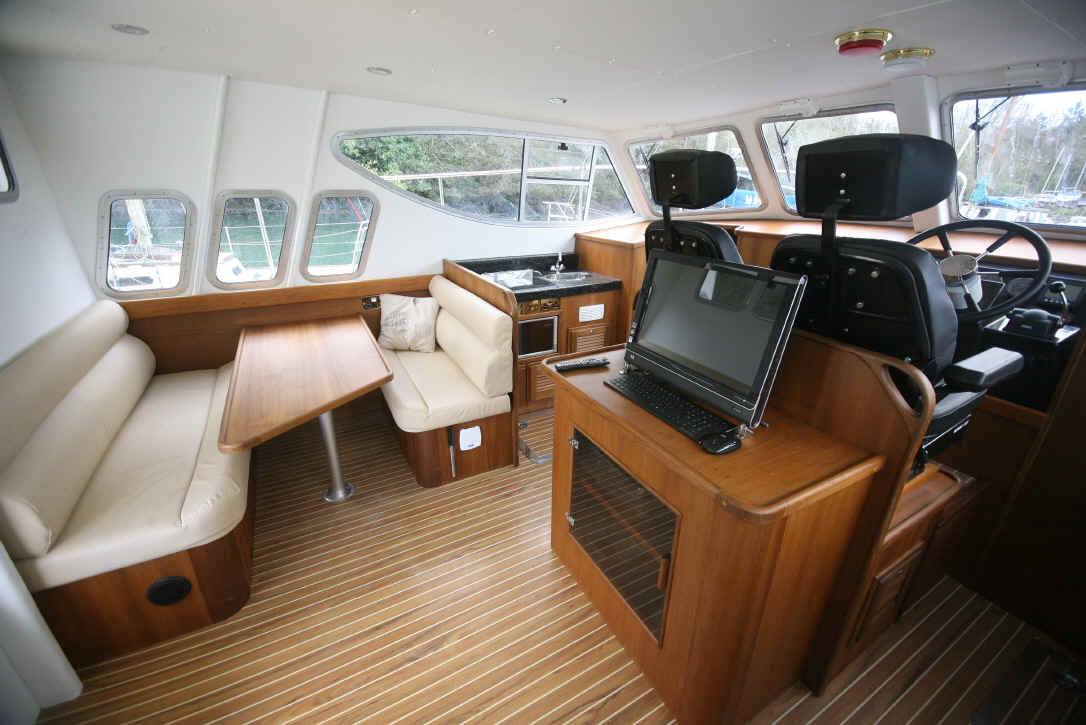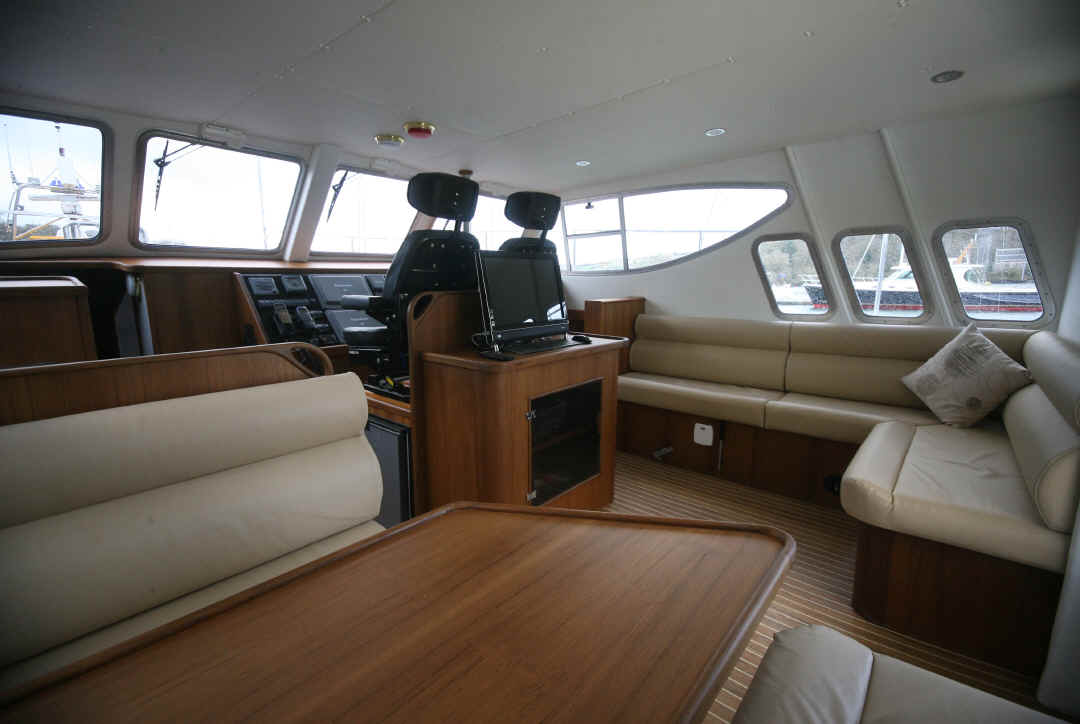 She has a very comfortable and well equipped helm position, twin CAB hydraulic sprung seat give a comfortable position for helmsman and navigator.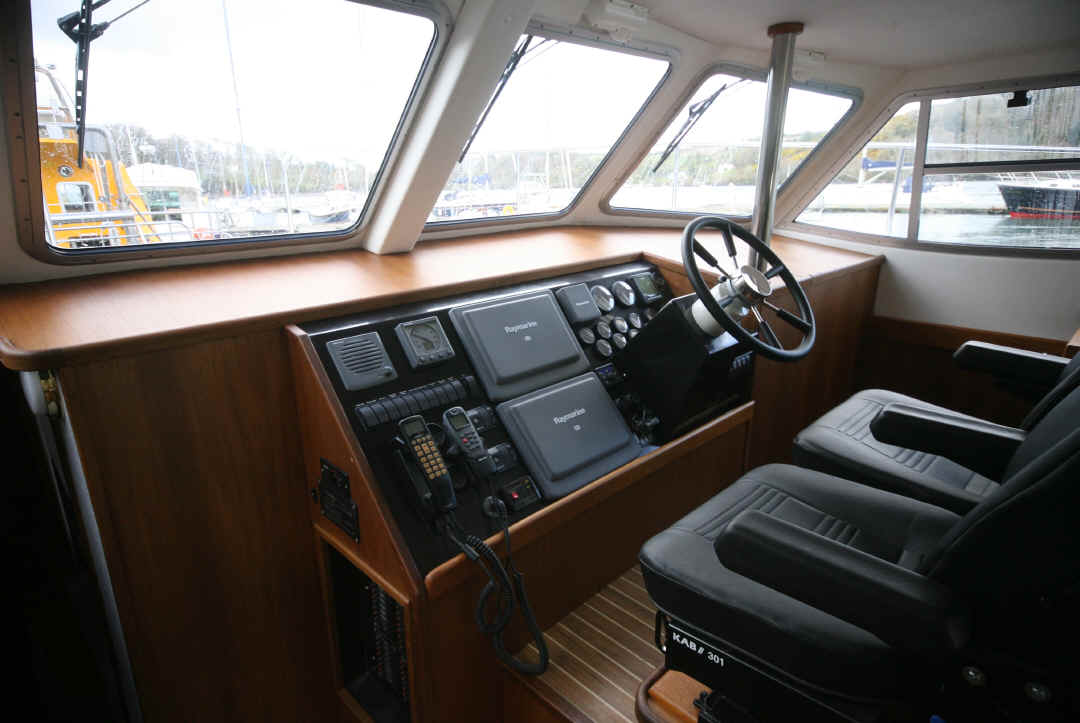 The st/bd hull has twin bunk berths and the port table drops down to provide another double berth providing 2 doubles and two single berths overall.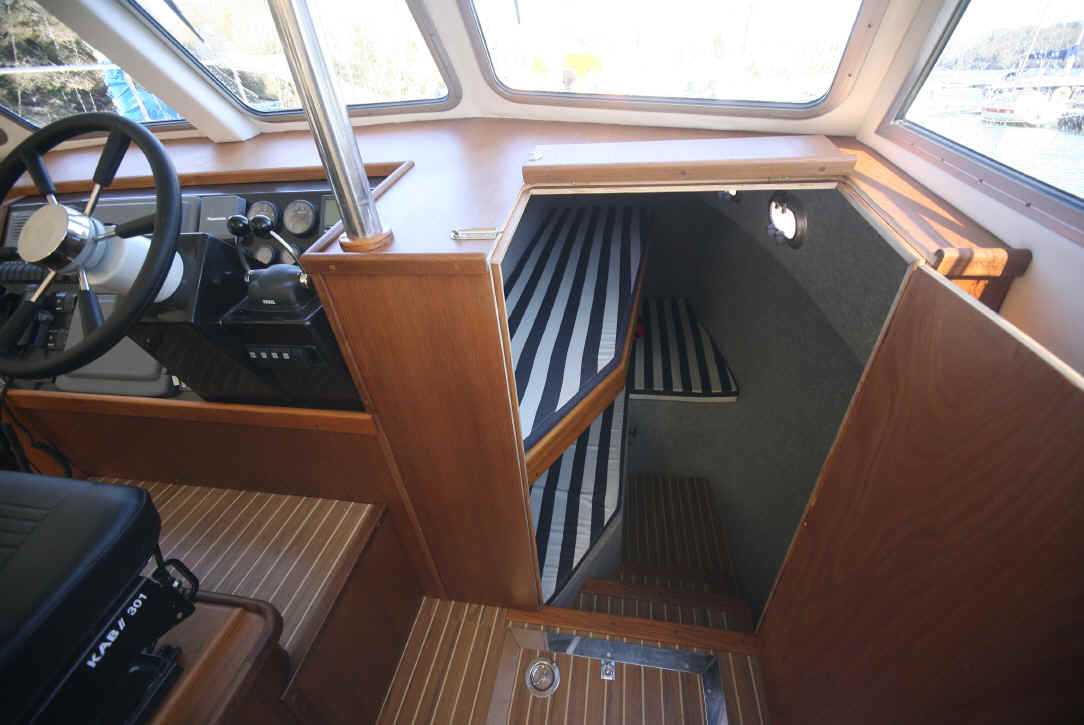 Mike taking delivery of Ocean Ranger, a proud day for both of us, for Mike in realizing a dream of owning one of the finest offshore wrecking vessels, and for me in the satisfaction of building such a fine boat.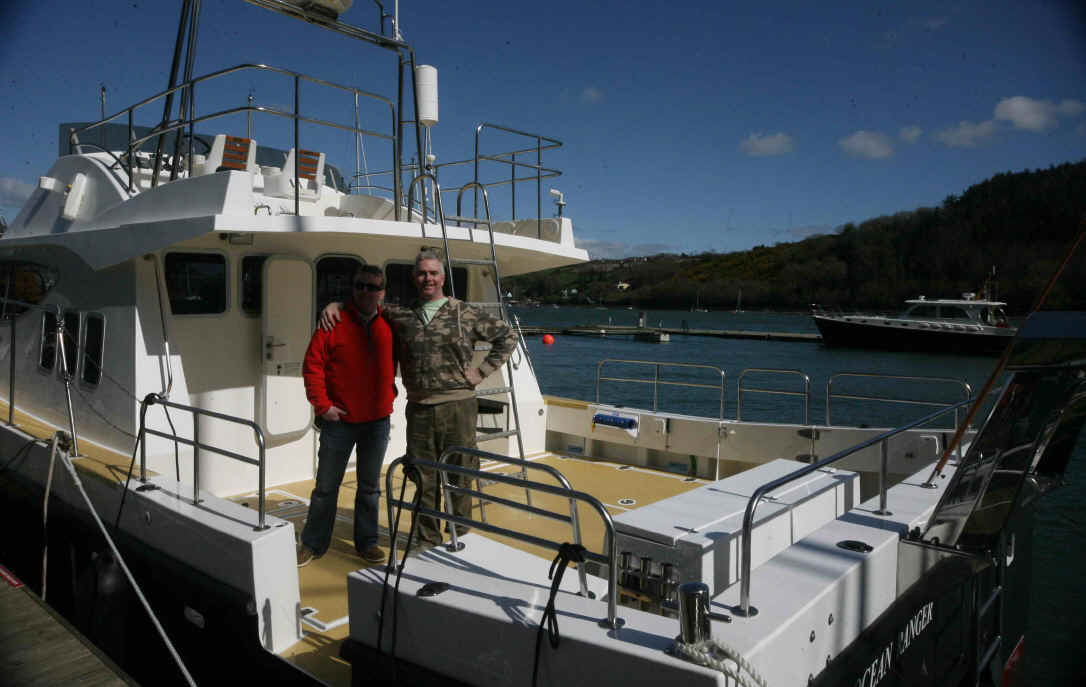 The aft cockpit provides a great area for fishing from, featuring a live bait well and fish hold doubling as seating.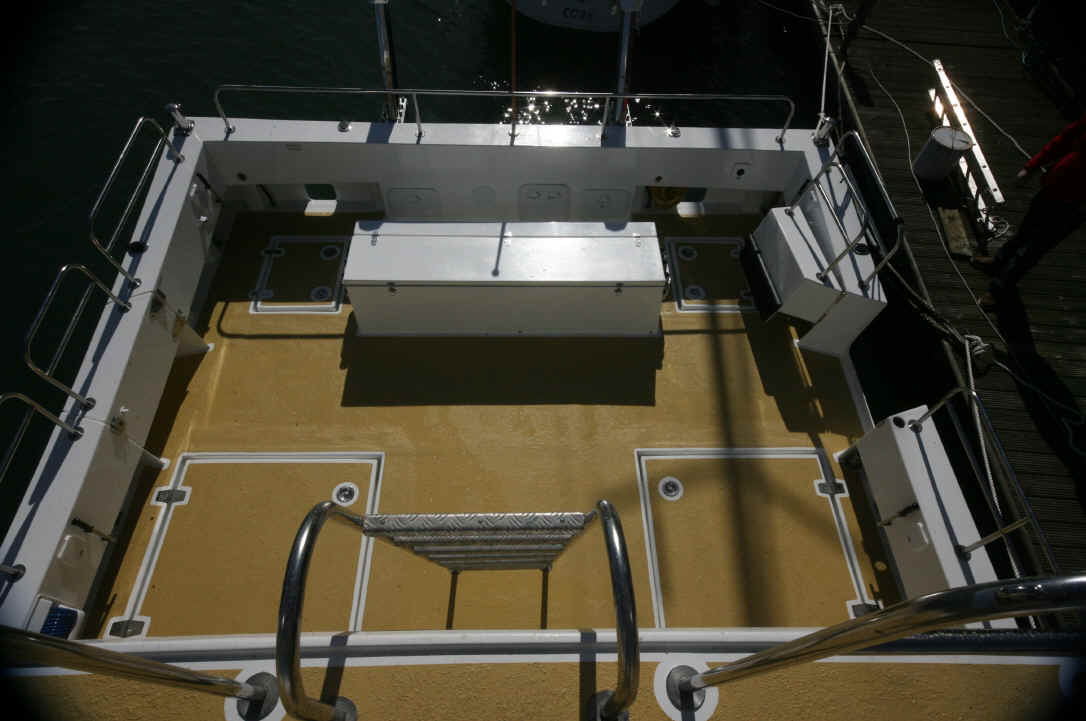 Fitted with a pair of Coney Marine davits on the transom allowing her to carry a 3.5m Rib for coastal cruising.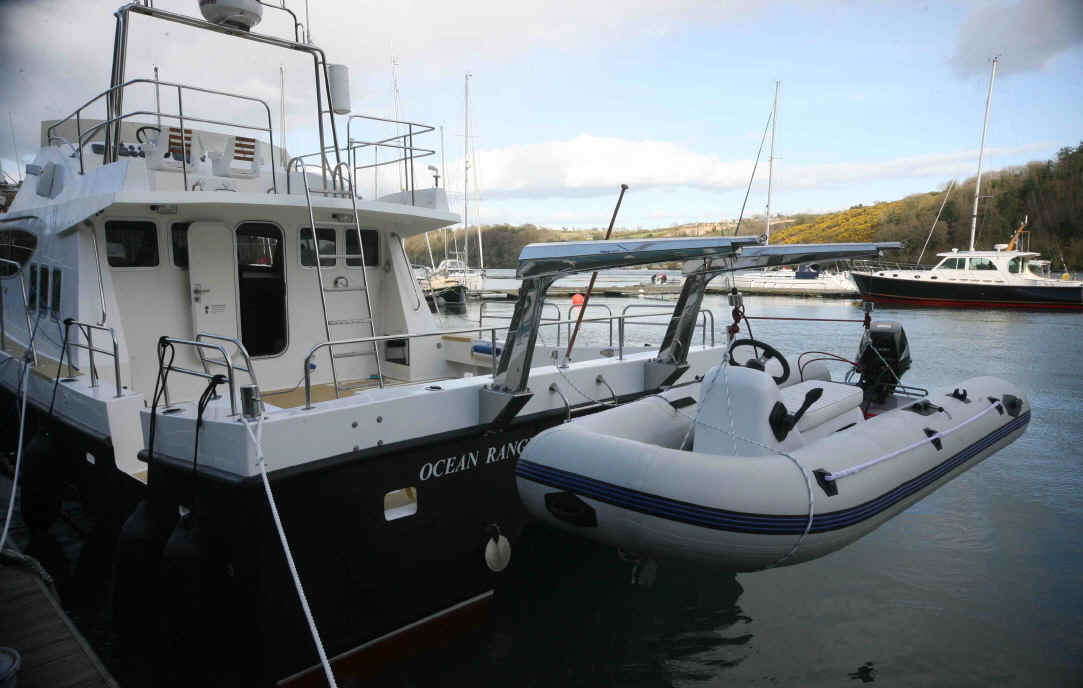 Here are some pictures from her first day of sea trials. She performed excellently achieving 32.5 kts at 13,000kg, here is a short video of her on a calm day. Click here to see the video