PAT O'DONNELL'S NEW GENESIS 37 'Naomh Aine'
Here is our latest Genesis 37 for Pat O Donnell. He will be operating her as a charter boat from the West coast of Ireland. She is a Standard / short cabin version with maximum aft cockpit, yet still retaining comfortable and spacious accommodation. She is Fitted with a Caterpillar CP 575 hp engine and has a 26kts max speed, with very economical cruising speed of 17kts using just 6 gallons per hour. Designed to be beached, she has a specially strengthened keel, as well as sacrificial GRP plating on her chines and stem. Extras include a large insulated fish hold, specially strengthened aft deck with the facility to mount and remove a fighting chair. Full Raymarine electronic package based around the E120 system with twin 12" screens as well as a rear view camera.
'NAOMB AINE' was put through her paces when sea trailed in some lumpy conditions, we captured the moment when she was airborne in a spectacular shot (see below) she performed exceptionally being sure footed and stable, her deep v hull meant we could push her hard in to the seas at 25kts with out slamming, her strength allowed us to take on the bigger seas with confidence. When operating off the exposed west coast of Ireland, this will be reassuring to Pat knowing that he has one of the strongest and best handling hulls around.
See the video here- http://safehavenmarine.phanfare.com/album/64767#imageID=23044892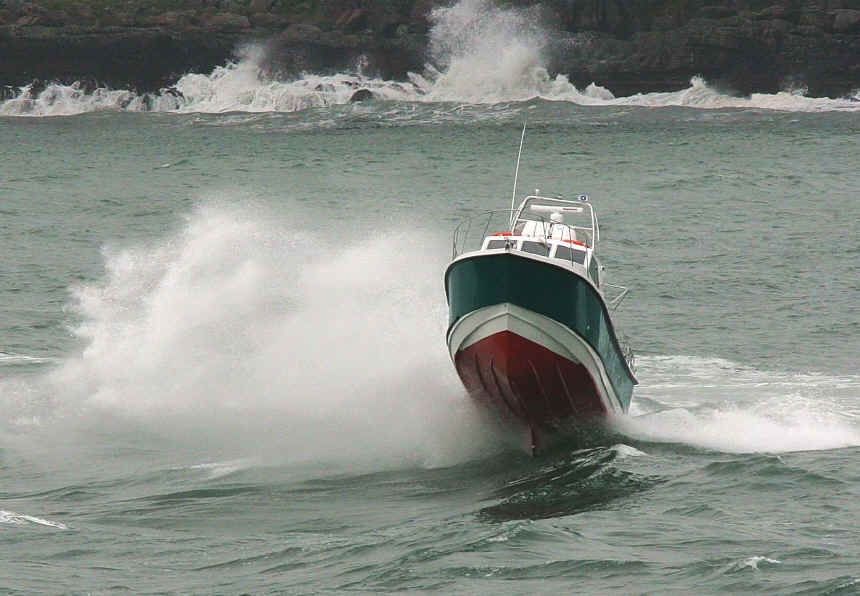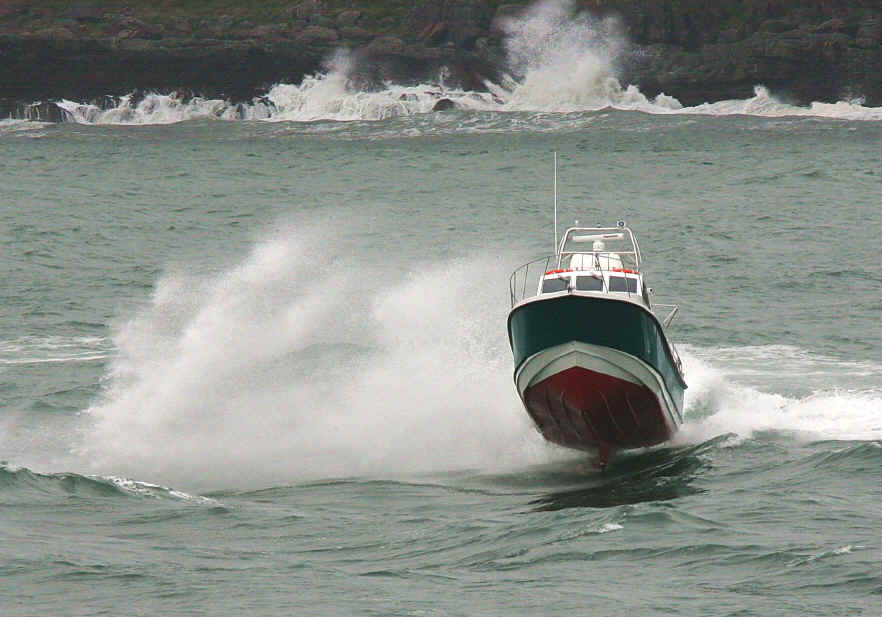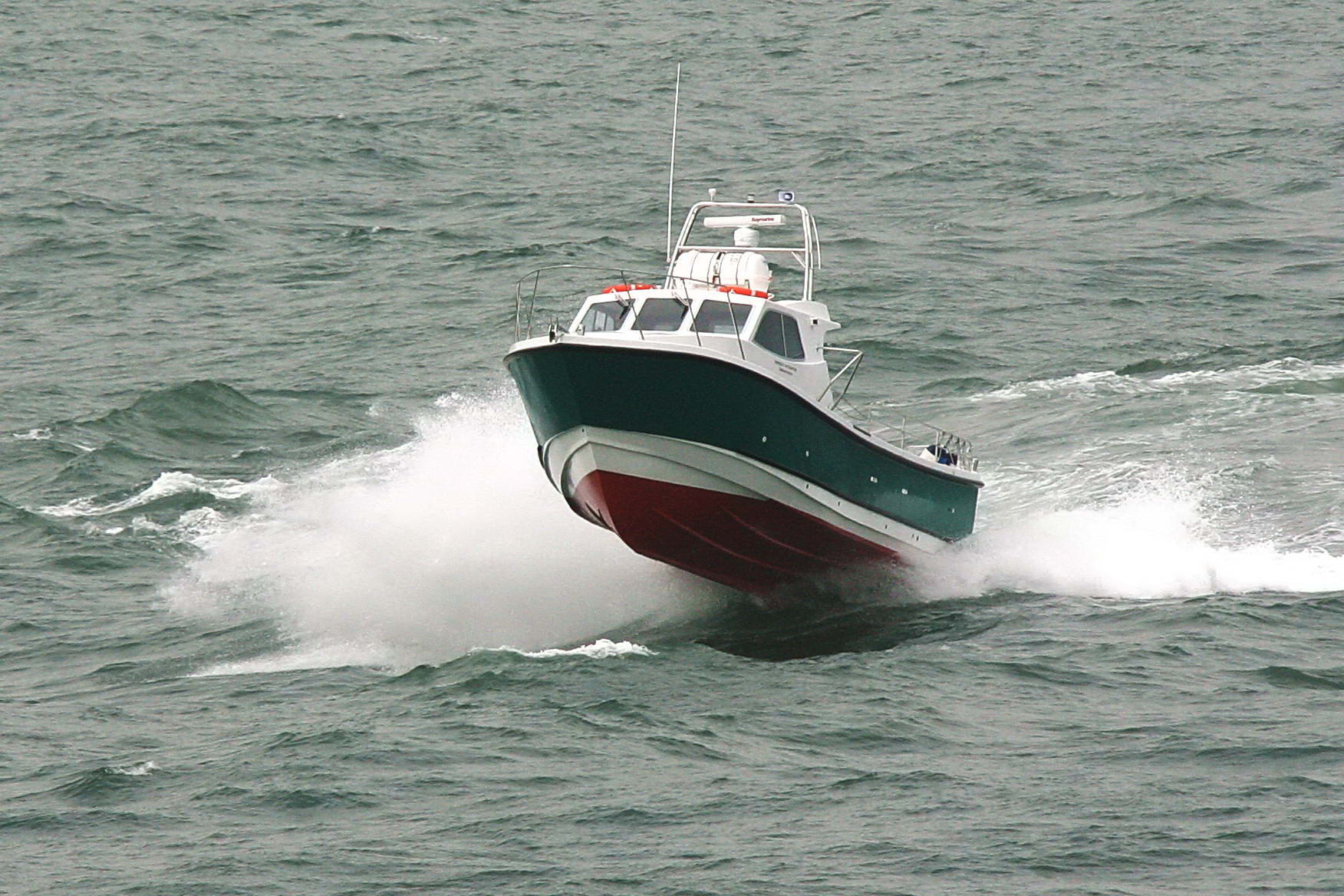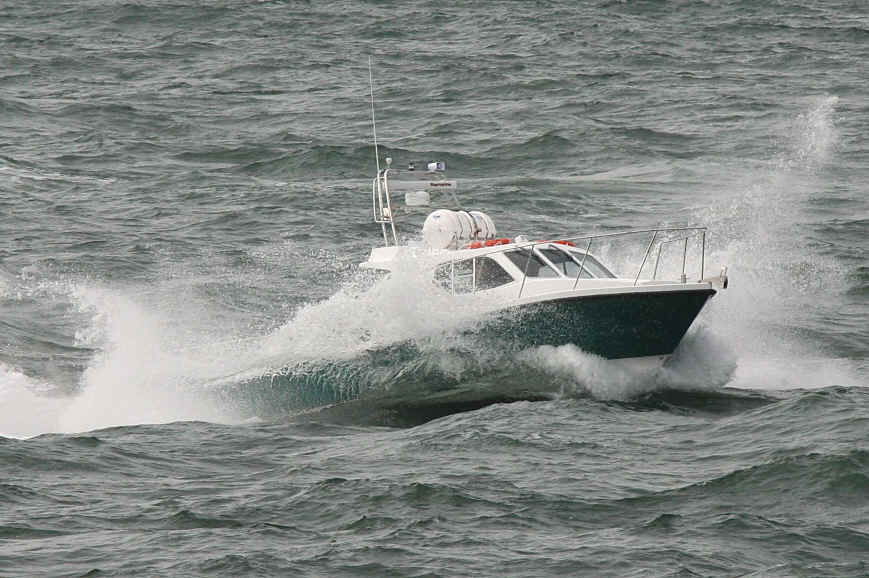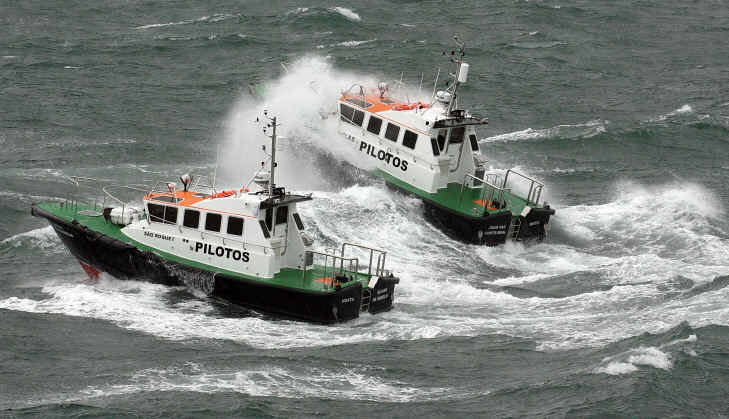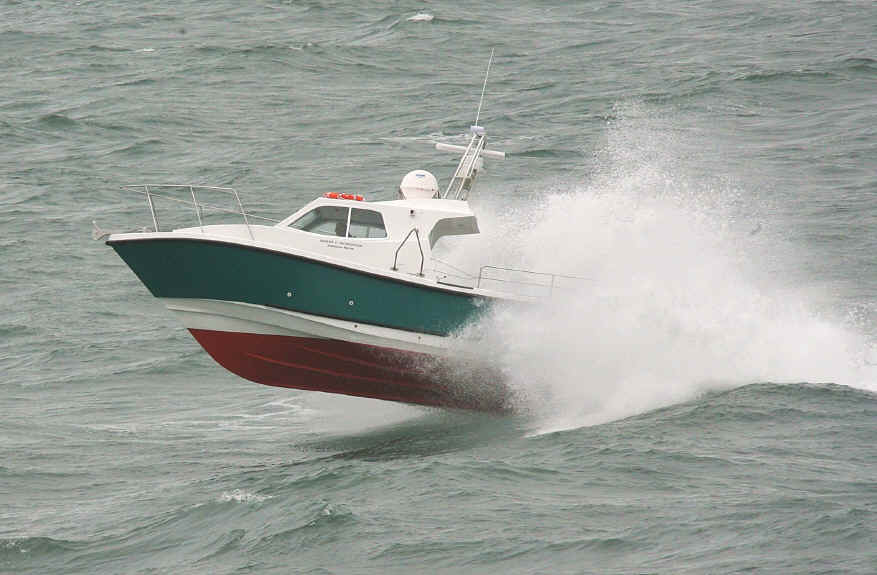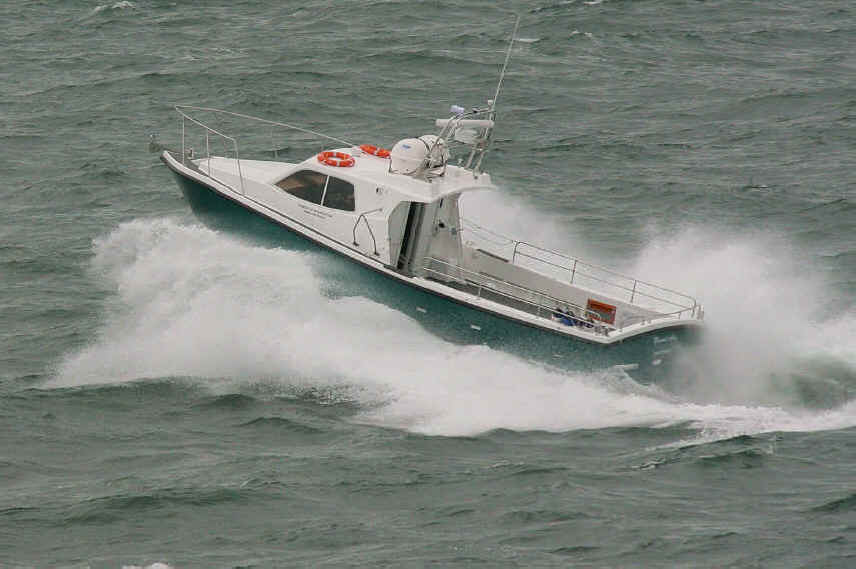 Her interior worked out very well, for the standard / short cabin version there is plenty of space for 5 persons seated. With teak & holy cabin sole and matt teak woodwork, it is a very high quality fit out that will be hard wearing and durable. The galley is out of the way down in the fore cabin to port.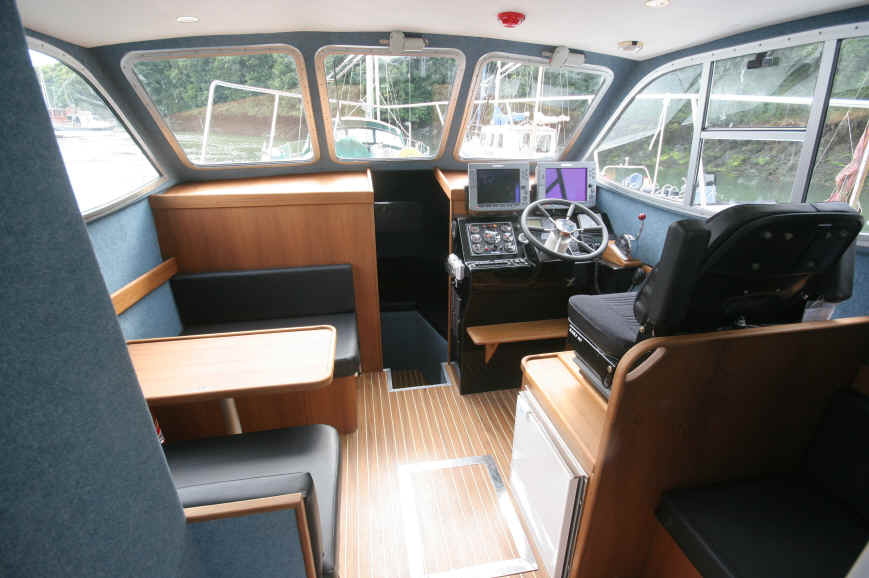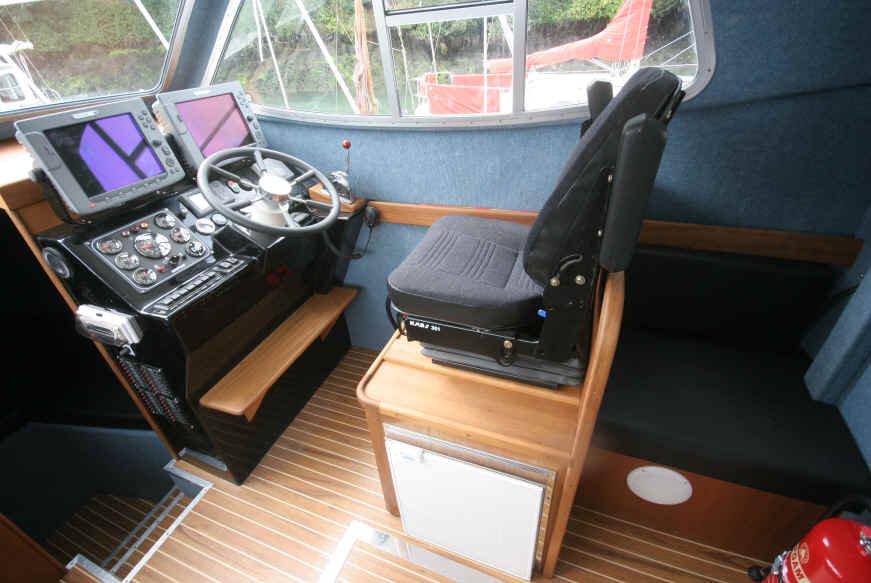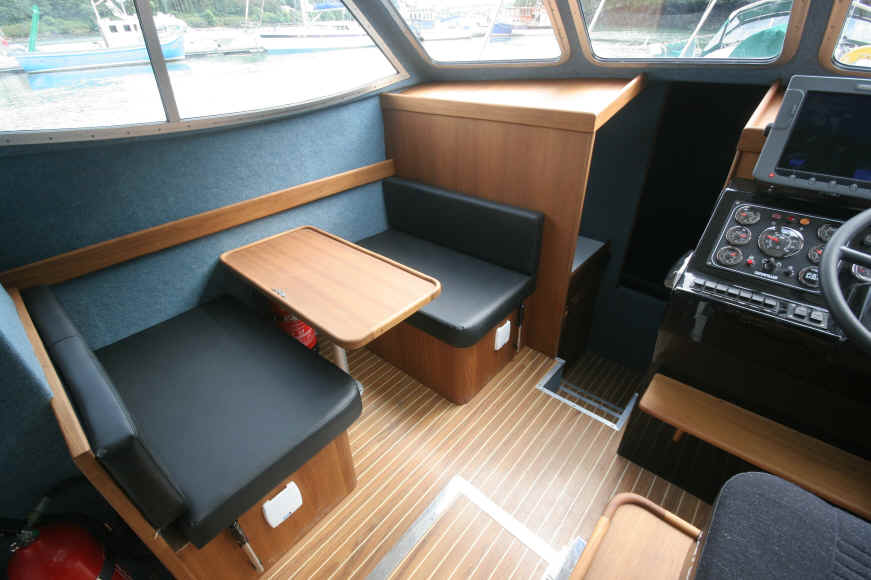 Cat C9 engine 575hp, Twin Disc gearbox, flush deck.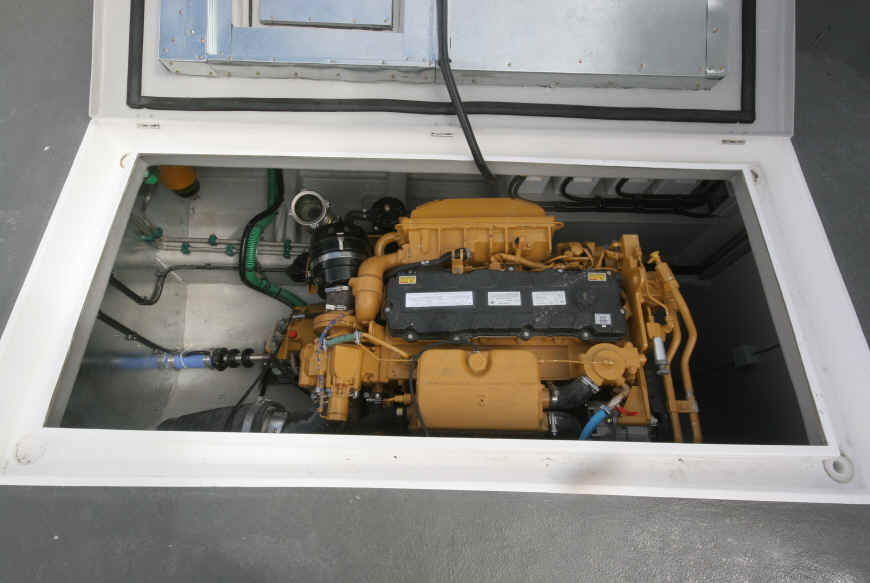 Below- Large insulated fish hold.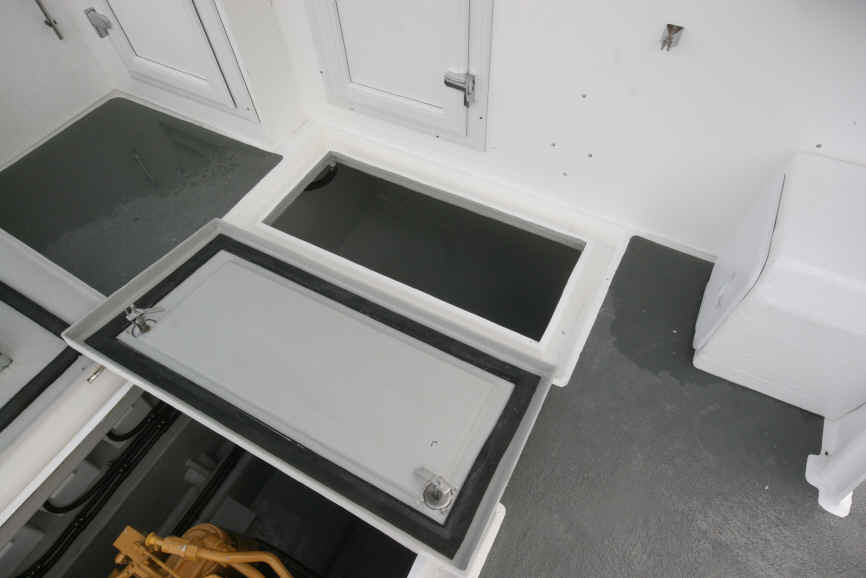 Below, her large, spacious aft cockpit.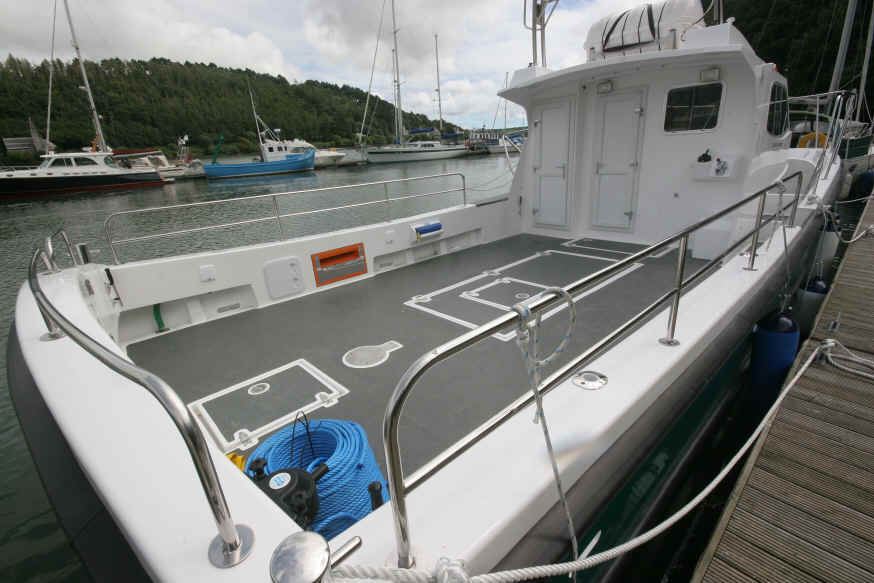 Day of launch pics-