'FOXTROT' SECOND PILOT VESSEL FOR MALTA.
The Malta Maritime Pilots ordered a second Interceptor pilot vessel 2 years after taking delivery of Echo 1 their Interceptor 42 pilot, a fine testimony as to how happy they are with the first vessel. The 2nd boat is a a pilot version of our Interceptor 48 with a Cab f/wd arrangement. The vessel is now launched. 'FOXTROT' is powered by twin Scania D12 engines rated at 530hp @ 1900rpm and provide her with an operational speed of 24kts. 'Foxtrot is is fitted out with a passengers seating capacity of 12 pilots / passengers in Westmeken air craft style reclining passenger seats and 2 crew. Her main cabin is fully air conditioned with a 24,000 btu air con system with high level outlets in the main cabin. The system is powered by a 6kw generator also providing on board 240v power. She is equipped with a small galley in the forward cabin fitted with a sink, microwave and 240v outlets. The forward cabin also houses a separate heads compartment fitted with a sea toilet and black water holding tank with pump out facilities. Her aft cockpit is very spacious, a virtue of the 'cab f/wd' design and is fitted with lashing points to allow her carry up to 4,000kg of deck cargo. A full hydraulic system powers a bow thruster providing excellent close quarter maneuvering, further assisted by a second external helm position at the aft of the cabin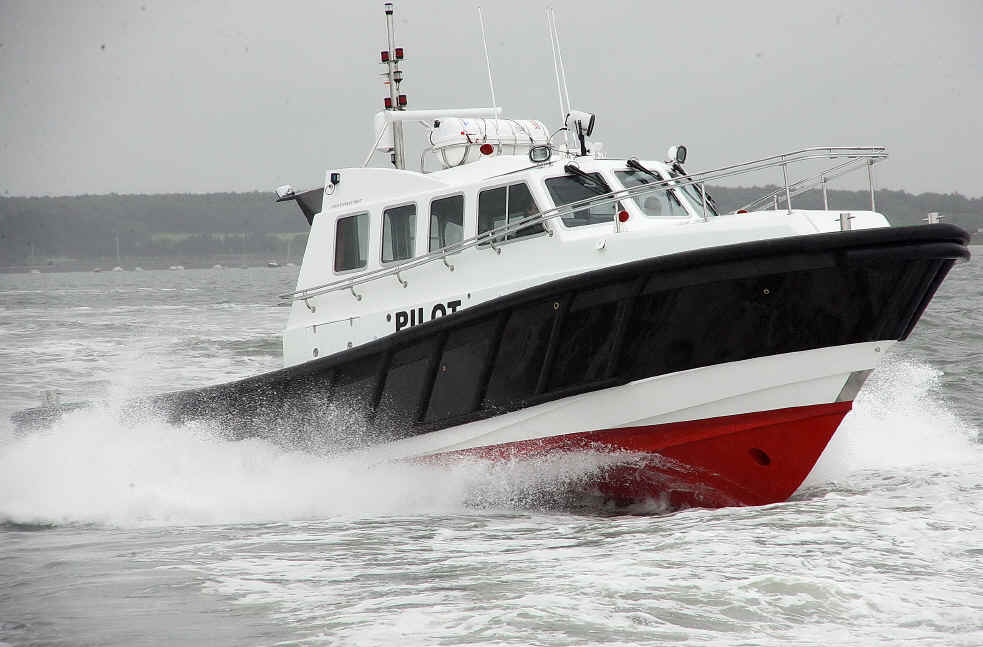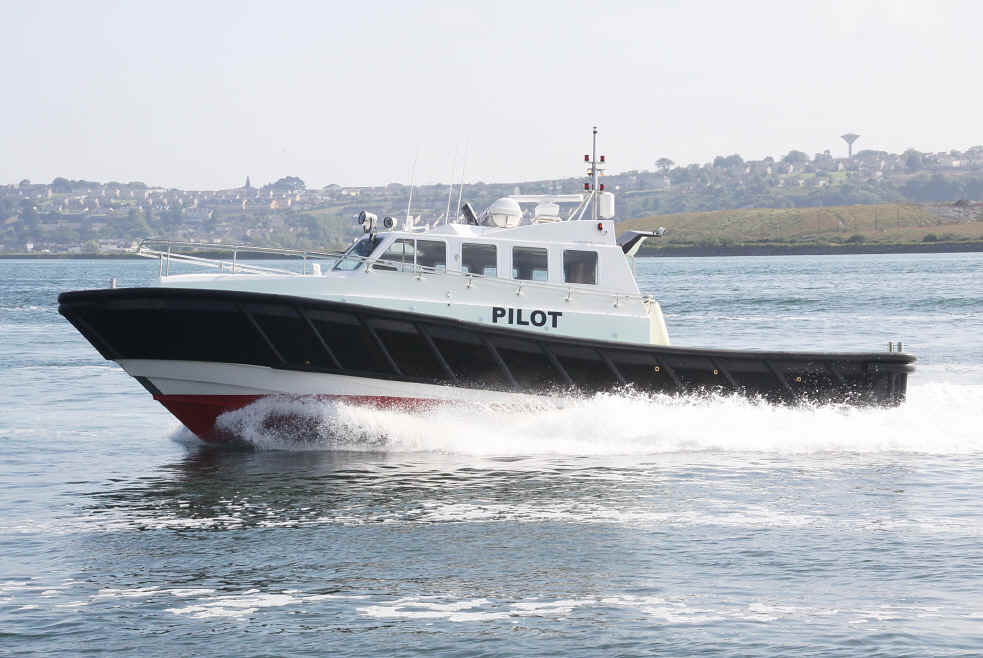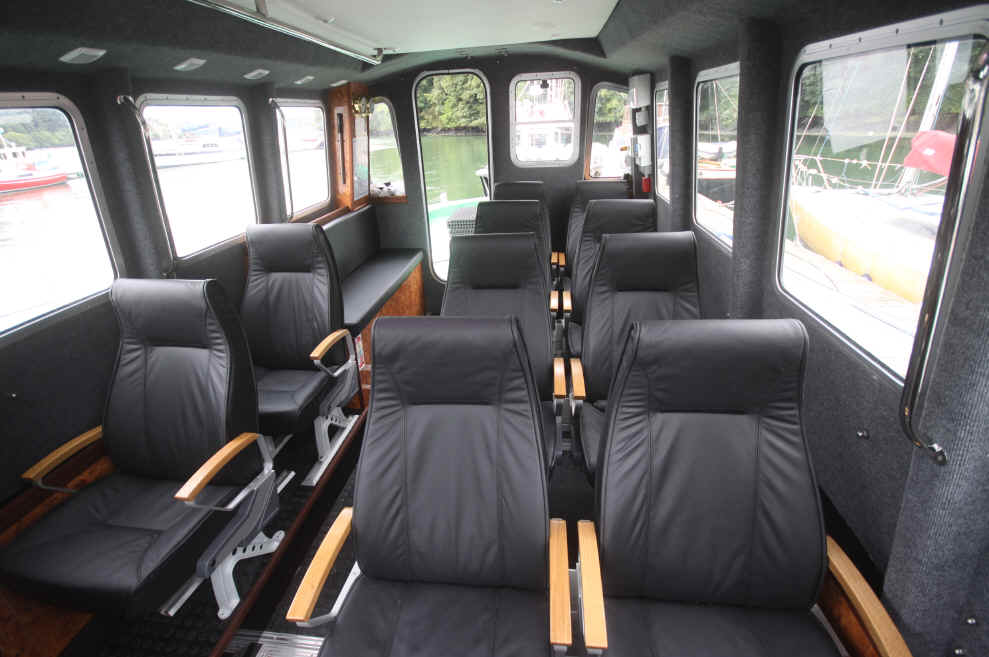 Above & below. Comfortable seating is provided for up to12 passengers in reclining 'aircraft style' seats.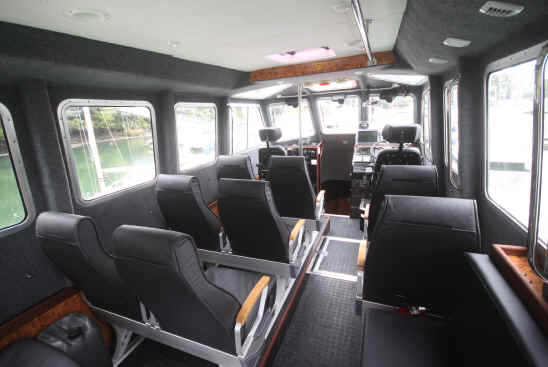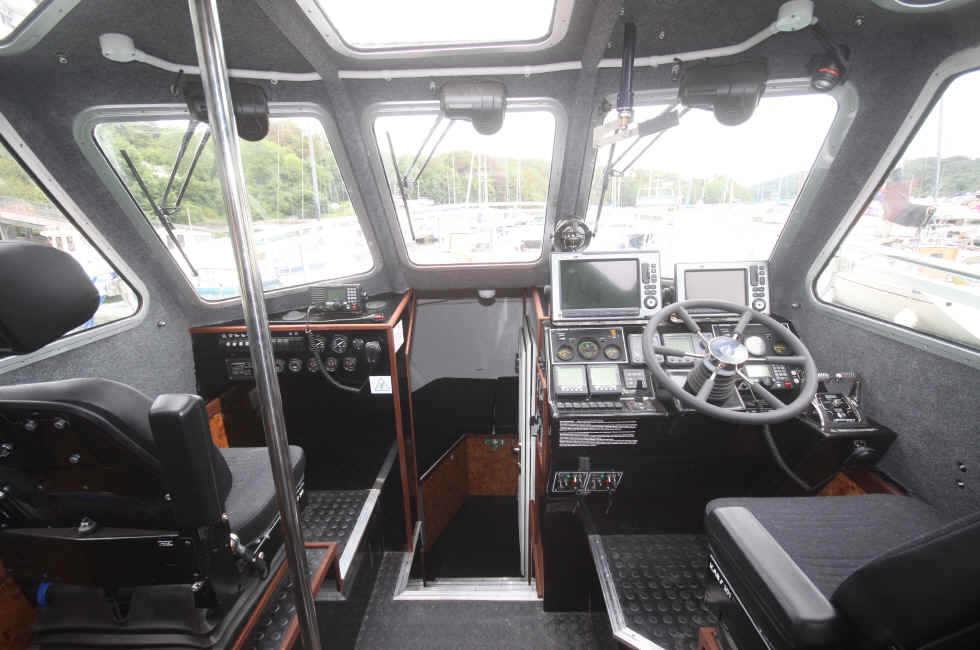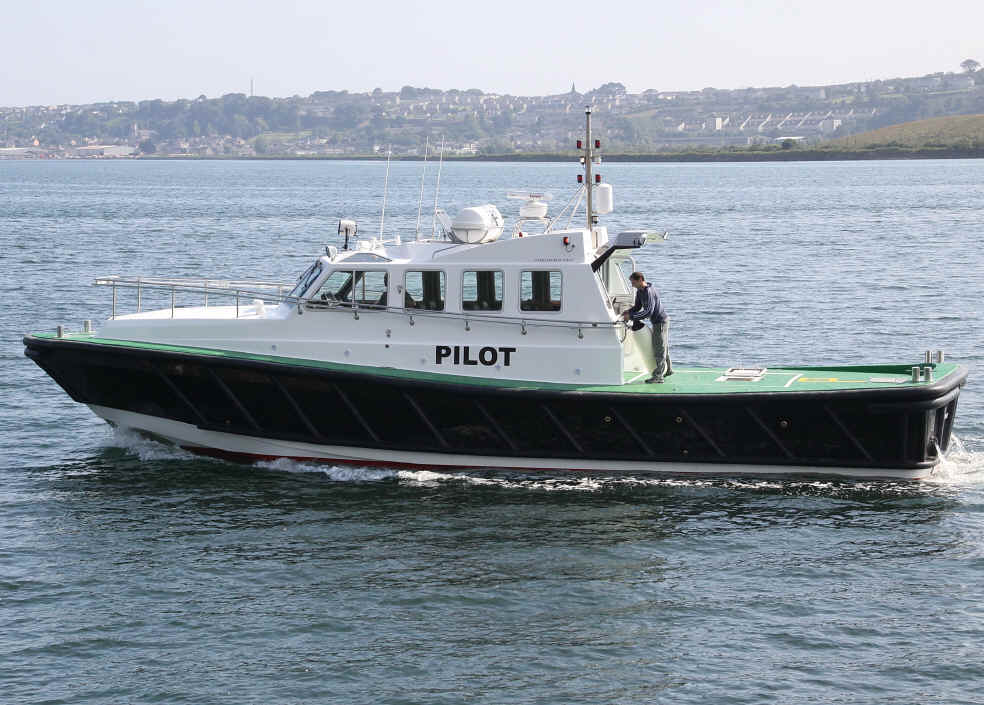 'Foxtrot' has an operational speed of 24kts on a lightship displacement of 17,250kg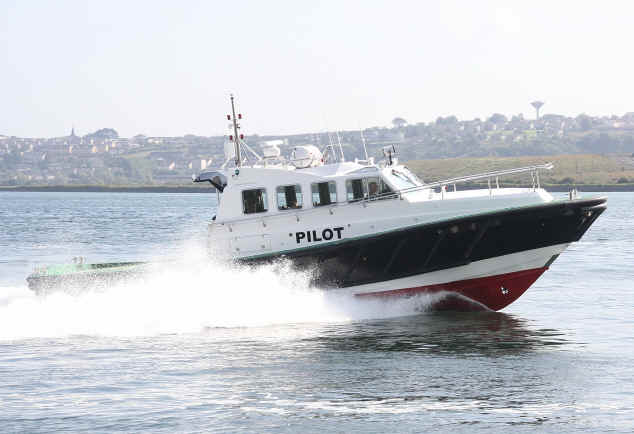 Below, Jasons cradle stored in a storage locker in the cabin, quickly deployed with recovery assisted by a self tailing winch. Scania D12 engines and aft steering & engine controls.
F/wd cabin featuring separate heads compartment, two 'V' berths and small galley.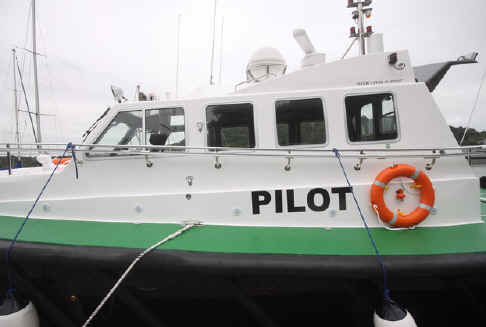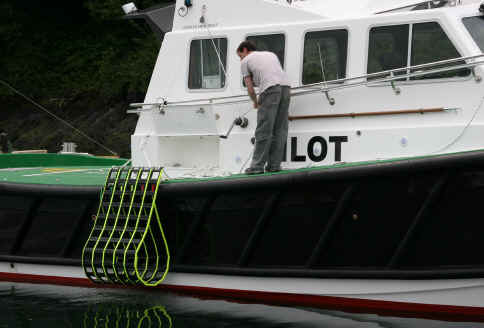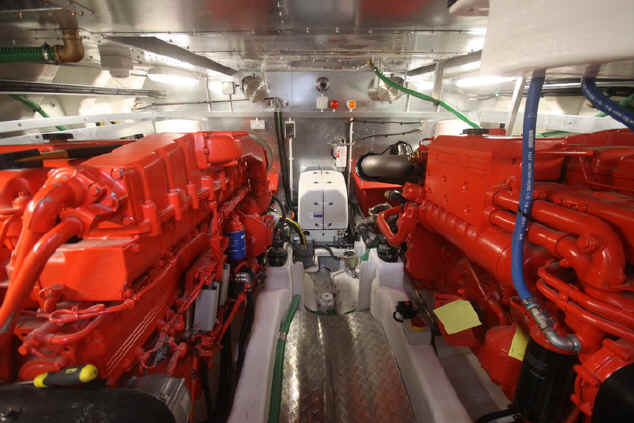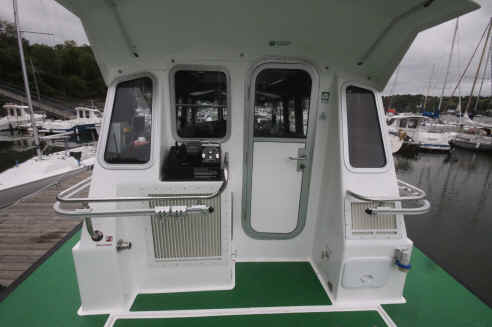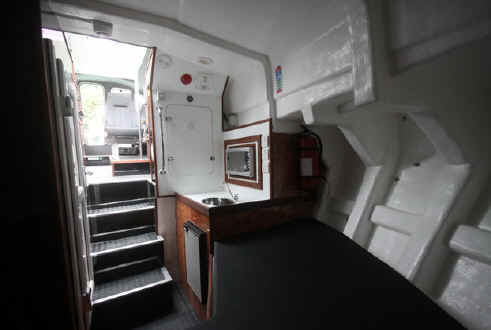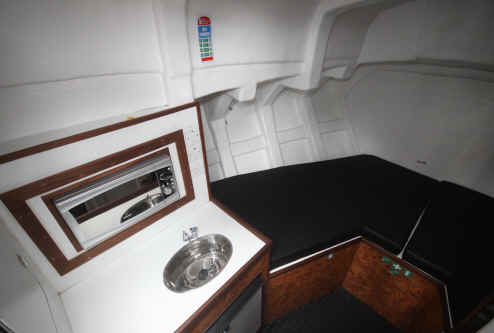 Her aft cockpit is large and clear of obstructions, allowing for a 4000kg deck load of cargo, lashed down to multiple flush deck fixing points. Her cabin walk around is fitted with a Hadrian safety railing and hand rail, her aft cockpit is kept clear of railings to avoid damage when loading deck cargo at sea.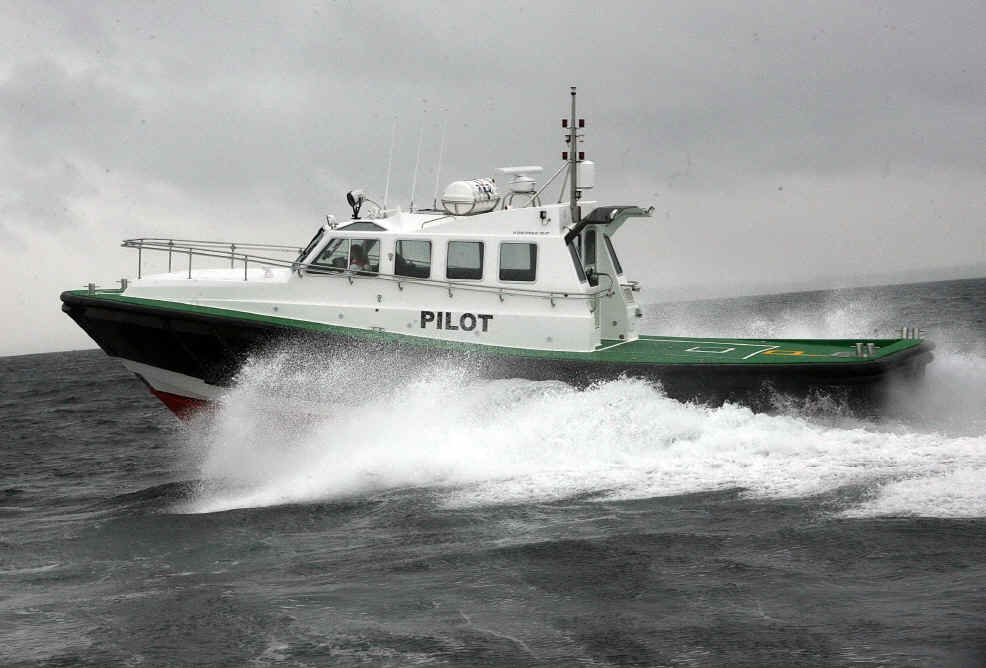 Below, seen here alongside the Azores 38 pilot during sea trials offshore.