NEW 2009 INTERCEPTOR 48 'NIB's'
Special preview page
The first Interceptor 48 hull has been lifted from the mould. This will be the French Port of Bordeaux's new pilot vessel.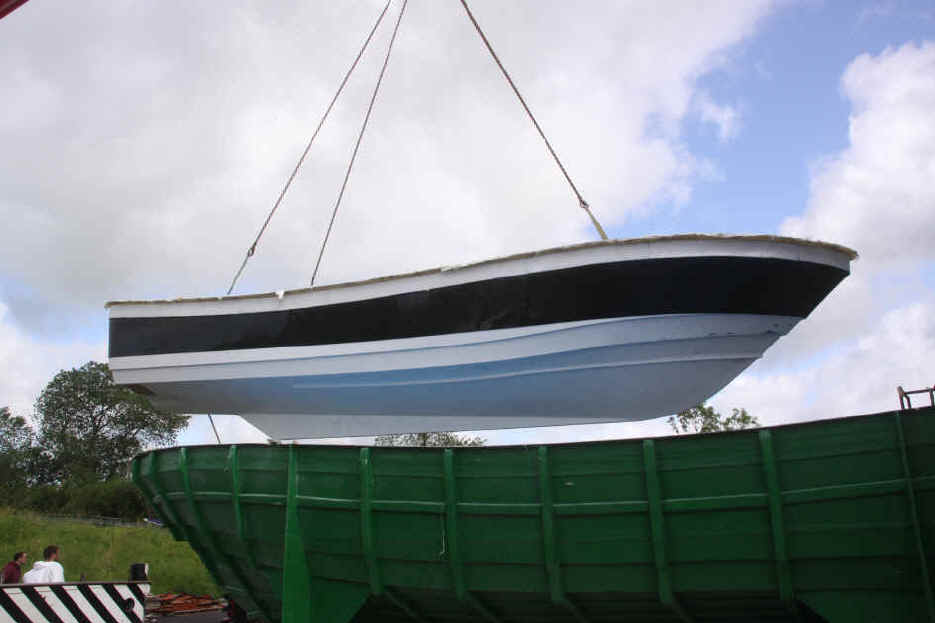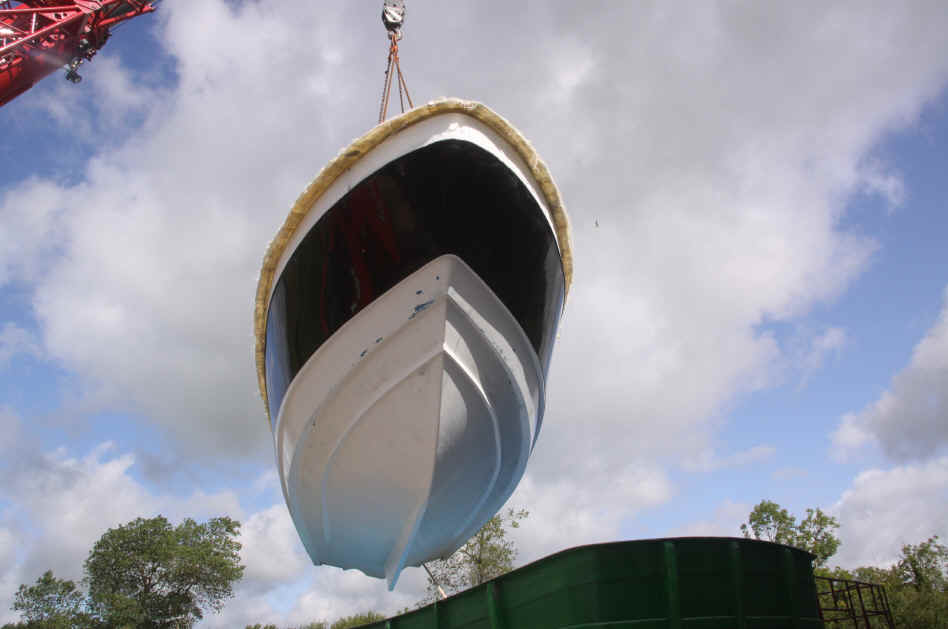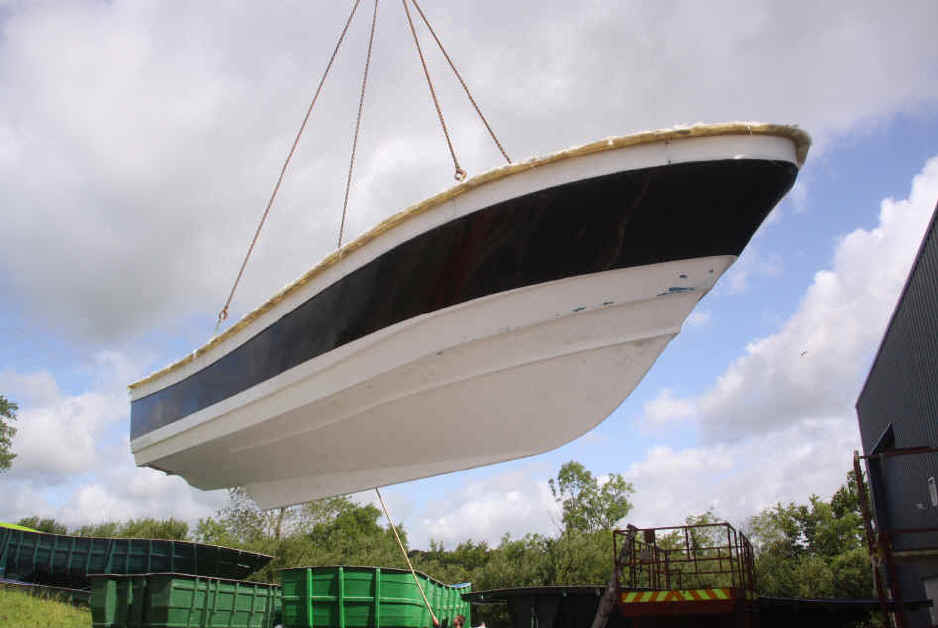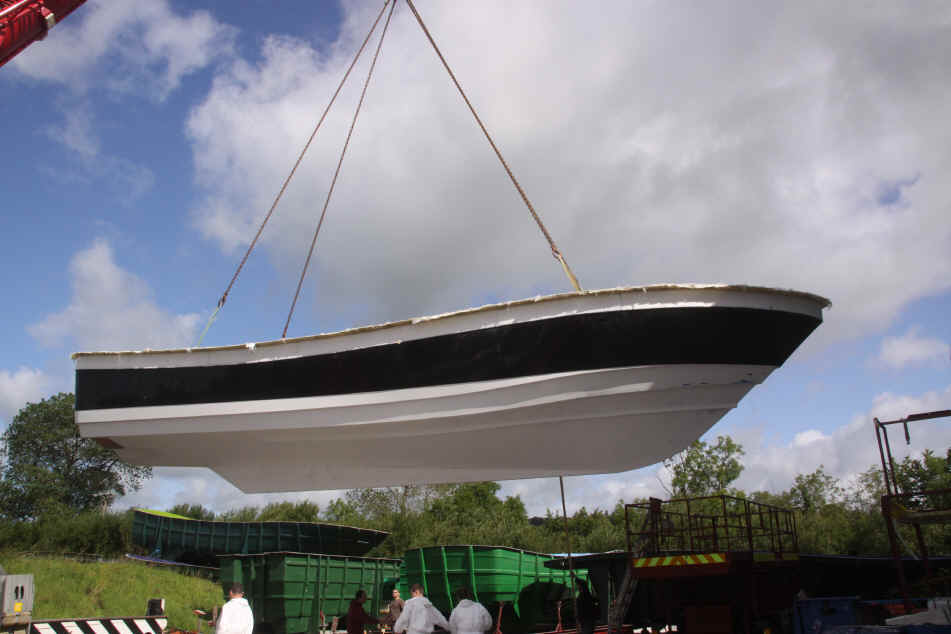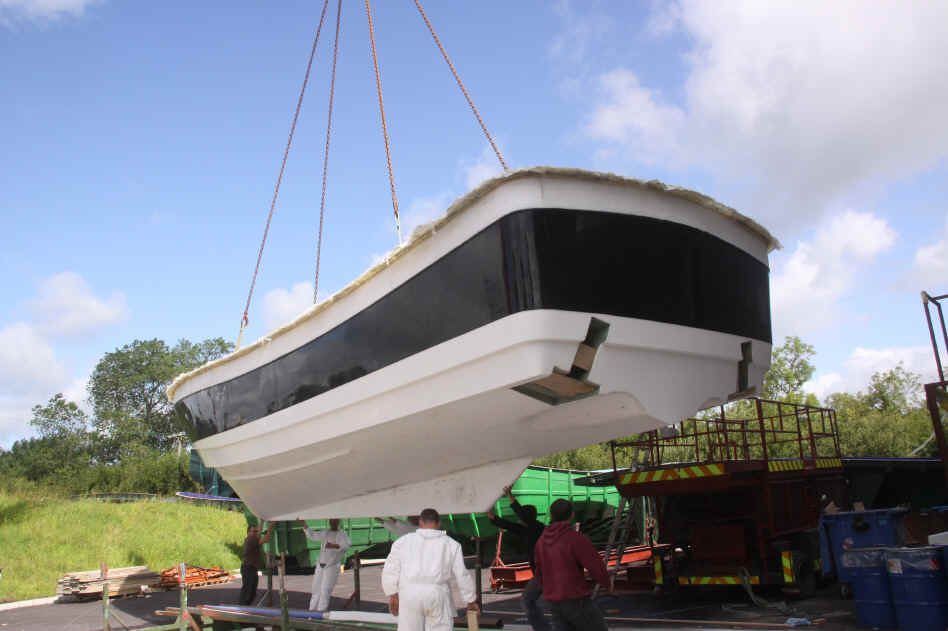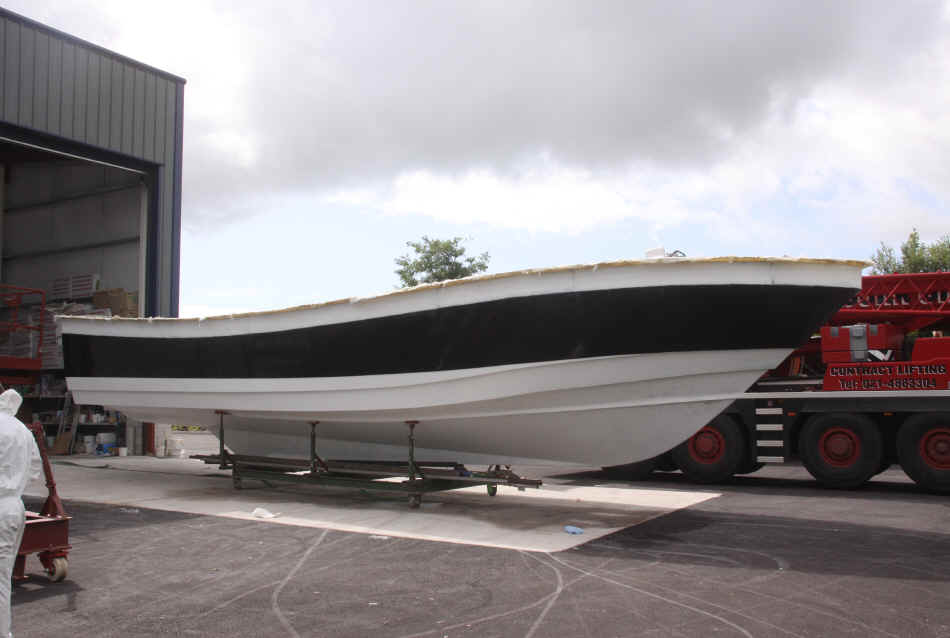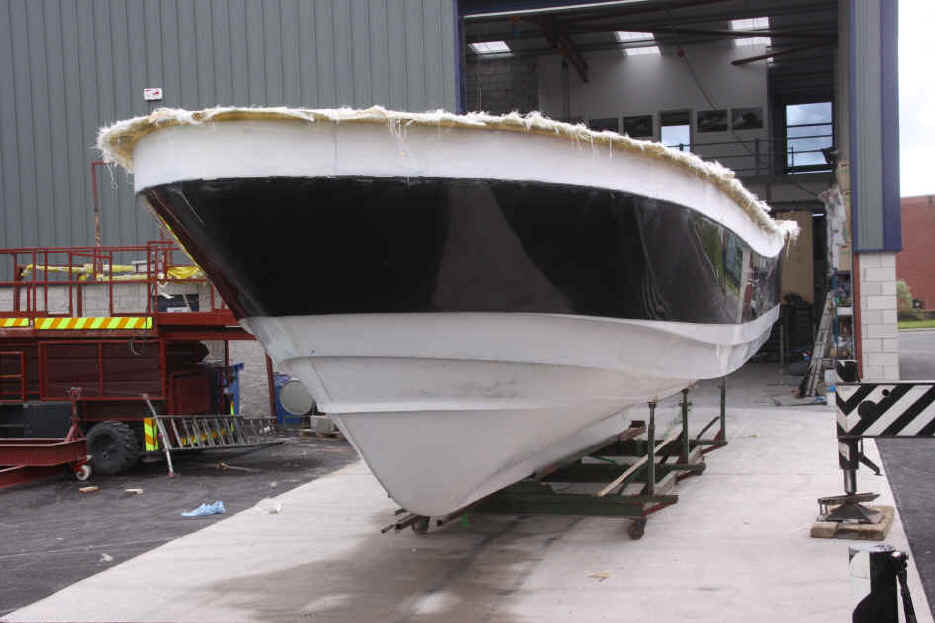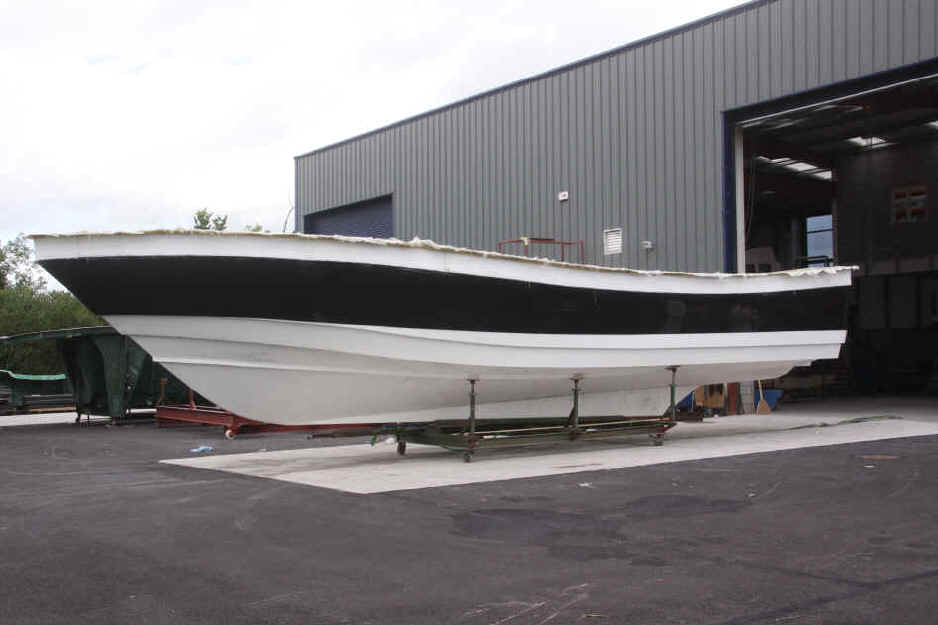 Changes to the original 42 design have been kept to subtle improvements that will retain the Interceptor 42's excellent sea keeping, but incorporate some refinements. Rake of her stem is reduced by two degrees, visually unnoticeable but keeping LOA down. Her moulded length is 14.2m as opposed to the 42's 12.9m , and her L.O.A. will be 14.7m. Her main chine rises 150mm higher which will soften her ride and allow a lower running trim achievable with the trim tabs, but keep spray suppression constant at lower trim levels. Her beam at deck edge has been increased from 3.9m to 4.2m at the shoulders and reduced slightly at the transom. Her height and depth is identical to the 42 which will retain a similar VCG (most important) and result in a sleeker design. Overall deadrise and hull form design are the same, but a slightly sharper forefoot (55 degrees as opposed to the 42's 52 degrees) will soften her ride in short choppy seas,. One design feature will be the incorporation of integral trim plates built into underneath of the hull at the transom. This will allow the fitting of large trim tabs that will not protrude significantly past the transom thereby providing protection for them, but will allow drastic running trim adjustments for head sea work by depressing the bow. Overall her increased length is aft at the transom, which will increase buoyancy at the stern and lower running trim. Similar speed and powering requirements to the 42 are expected.
Her bow is rounded, which will allow the main fender to be wrapped around in a continuous run. The gunwale flat area is 300mm as opposed to 150mm, obviously this will allow incorporation of larger different fender solutions, but where traditional delta section is chosen, which will still be an option, it will allow for a double run at the stem and transom quarters, protecting the hull further. Also the rounded bow is ascetically very pleasing. She has a slightly increased stern overhang to allow increased protection of the rudders under the hull. Her transom quarters have been rounded off to a much greater extent allowing a continuous run to wrap around and the curve strengthens the area. A slight curve is incorporated for ascetic reasons and adds to her graceful design. This compliments the 42's 'seagull wing' sheer line which is retained, differing only at the bow, which has been raised to run straight without the reverse sheer (as on the 55) this will improve the likelihood of shipping green seas further.
In all I feel that the hull will retain all the 42's excellent seakeeping characteristics and graceful design, but offer slight improvements everywhere.