'EVENING STAR'
Colin Barden's new Interceptor 42 has been launched. A sports flybridge version fitted with a Cummin's QSM 600hp engine, she will be shipped from Southampton to Cyprus where Colin lives, and be operated as an deep sea sports fishing vessel.
We have just finished sea trials with her, and she proved a very seaworthy vessel. Fitted with a large insulated fish hold , a flush deck, spacious well equipped cabin and flybridge she will be perfectly suited for her role out in Cyprus. Below are some photos of her.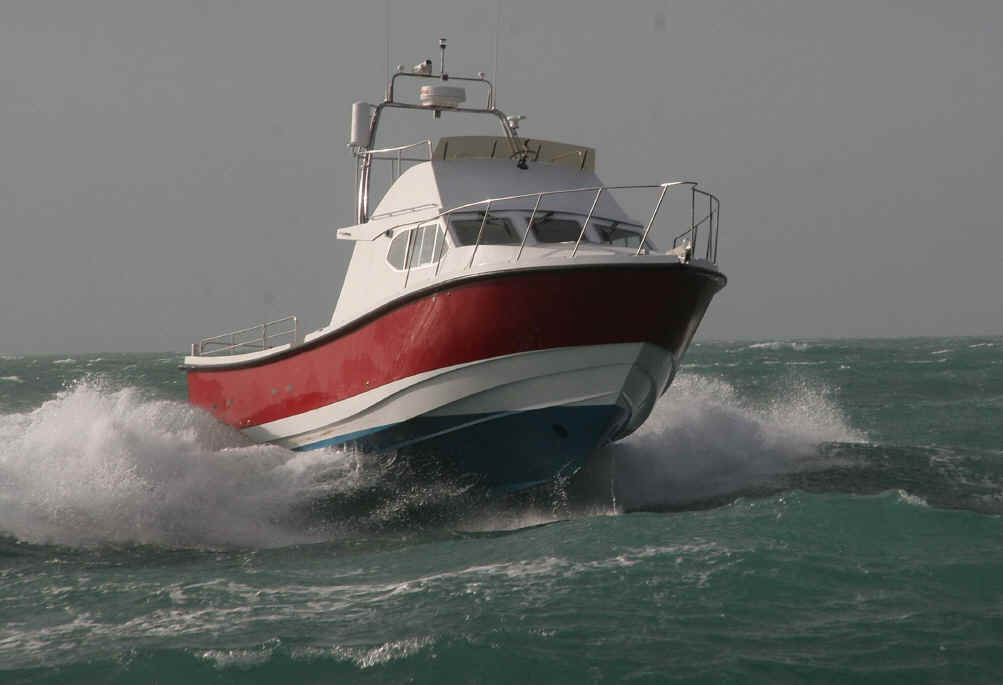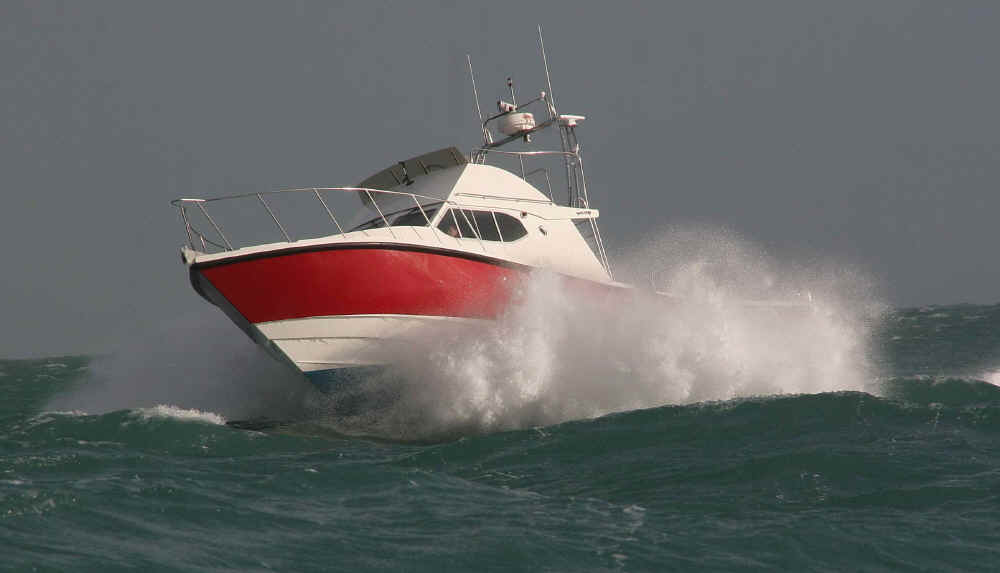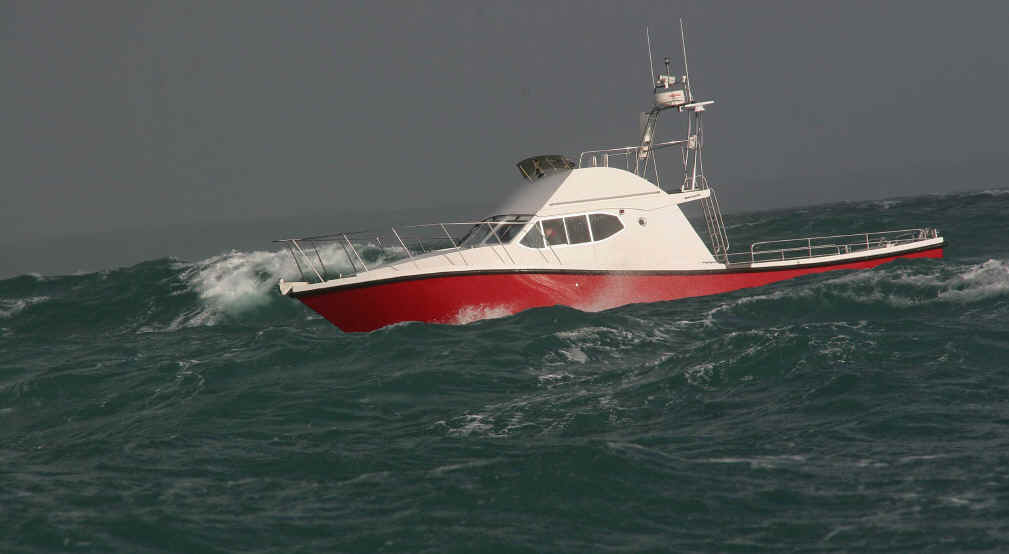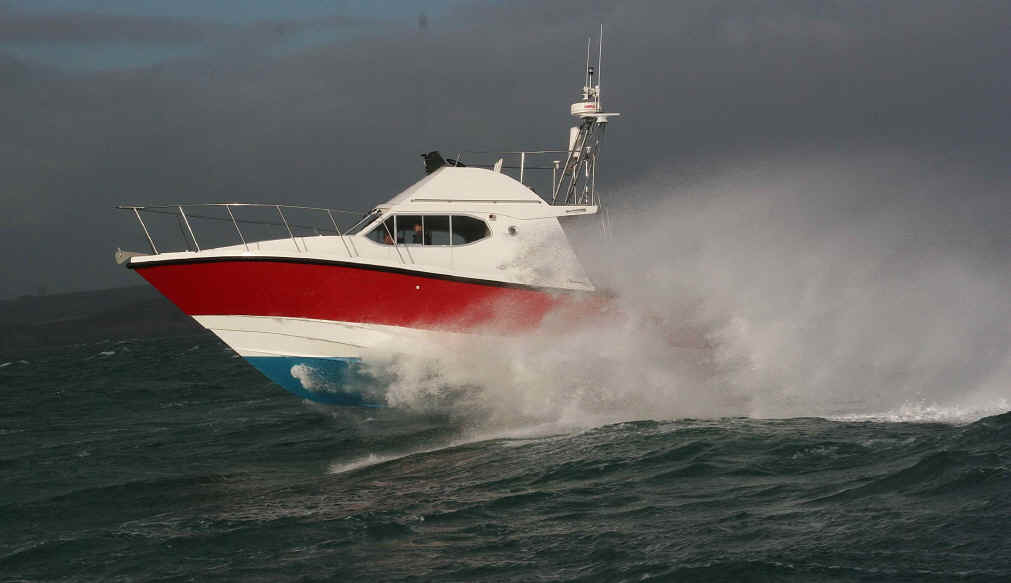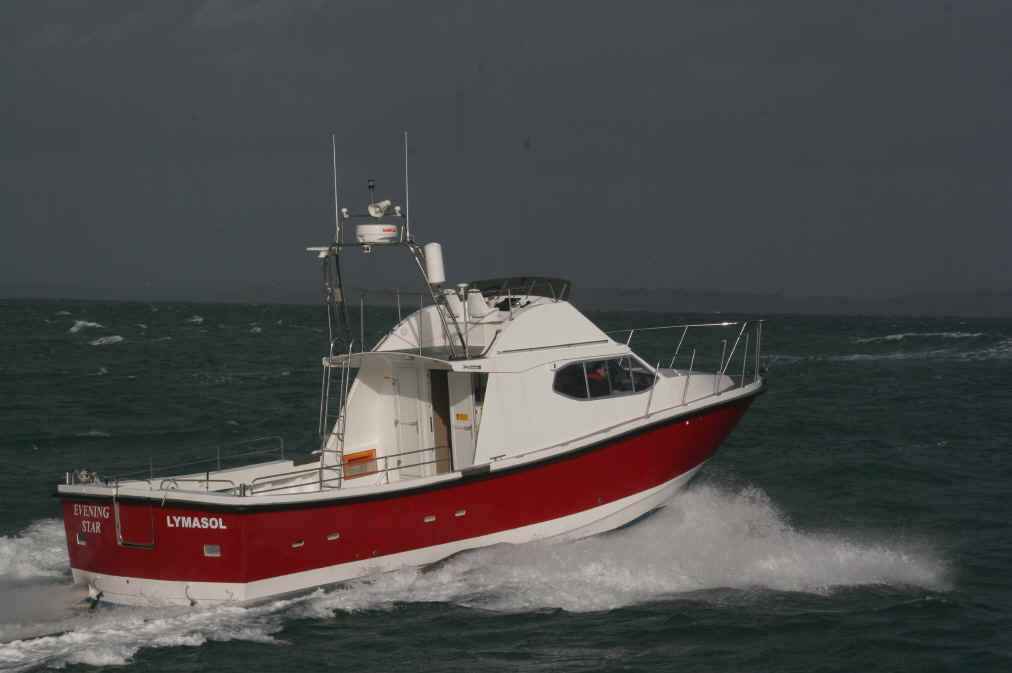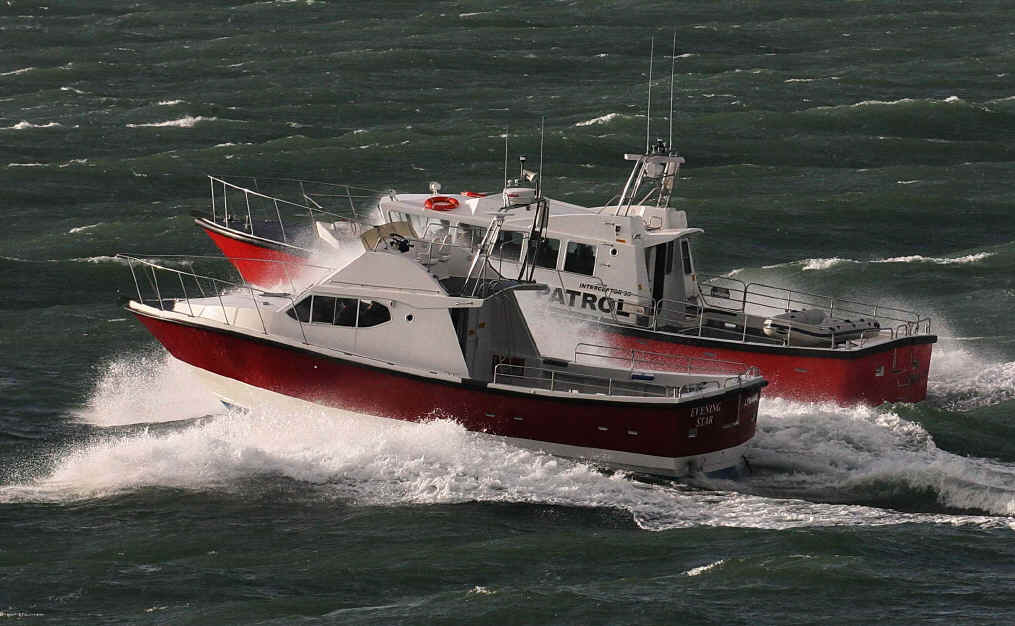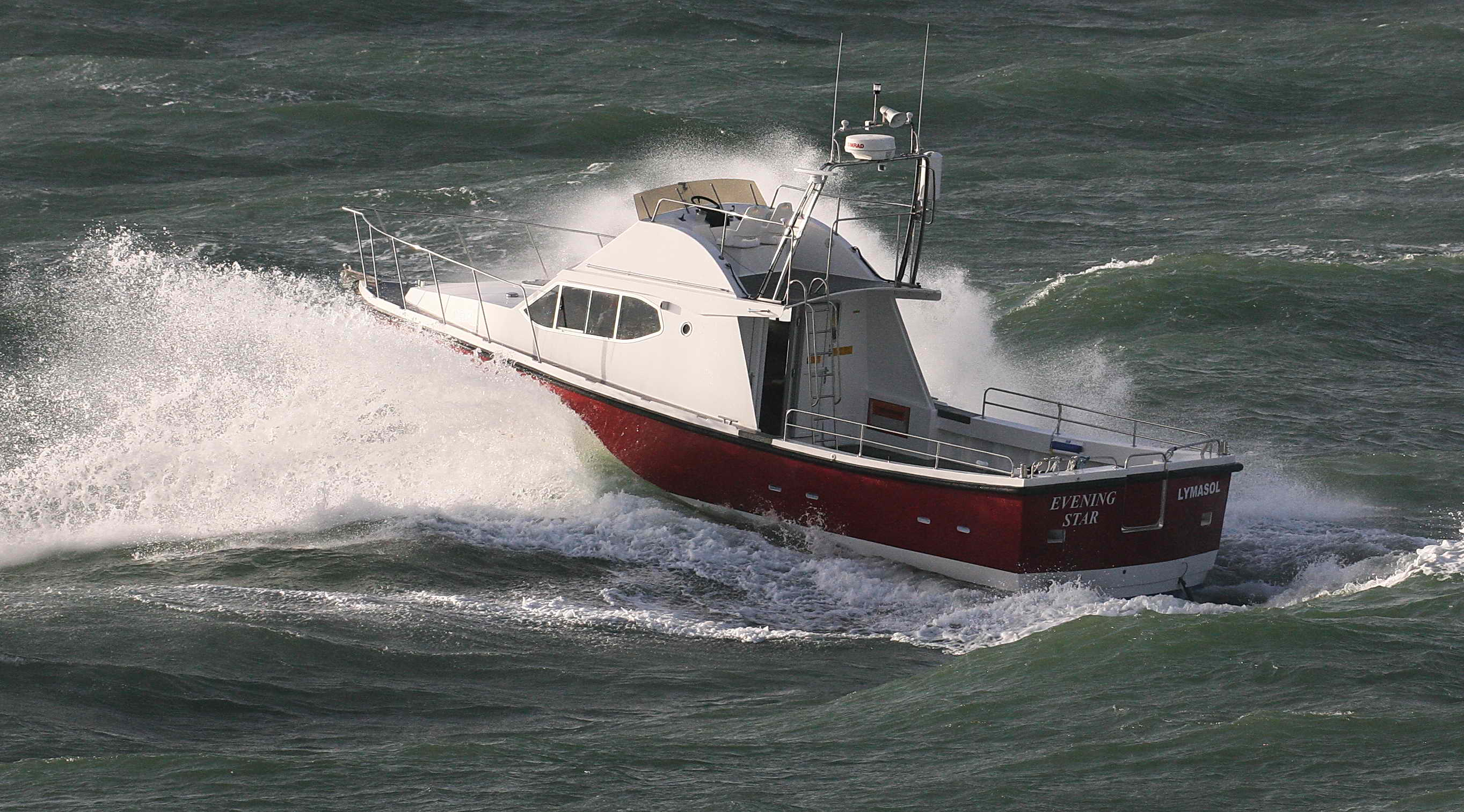 'EVENING STAR' Was put through her paces offshore in rough conditions, using ORCA II as a pace boat and video platform we captured some good shots, there is a video from this link CLICK HERE TO SEE THE VIDEO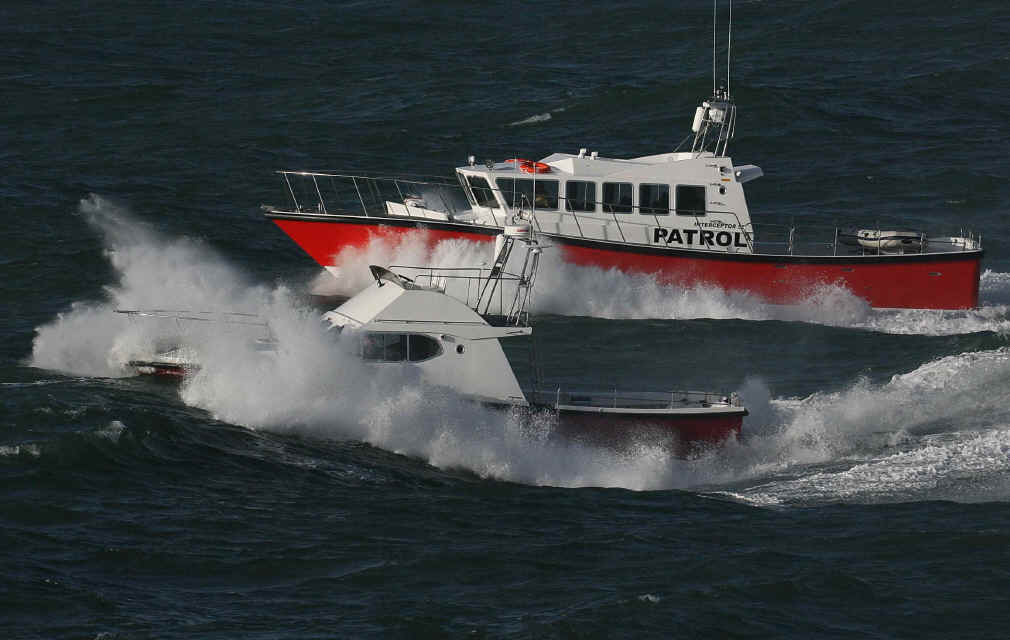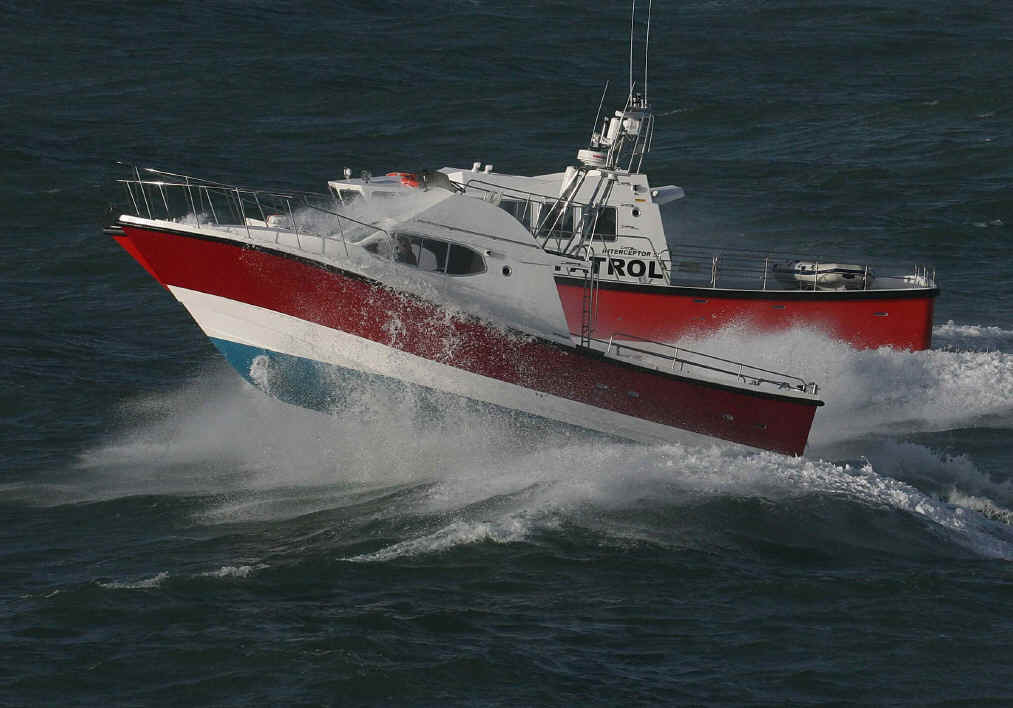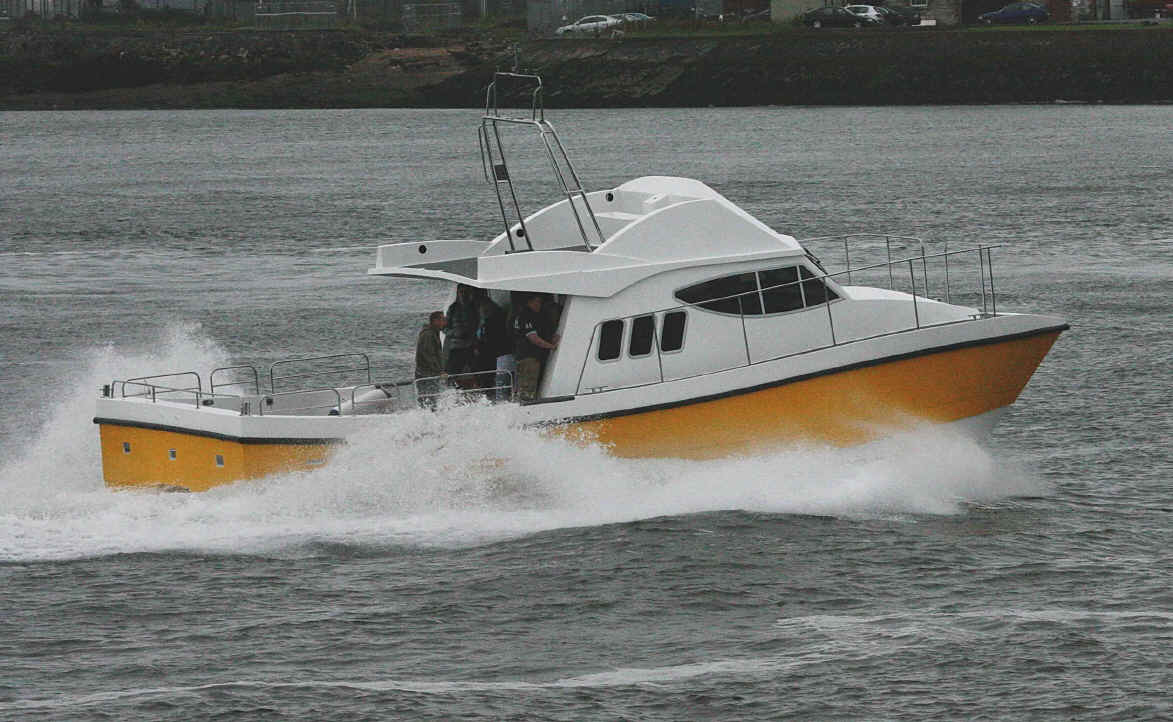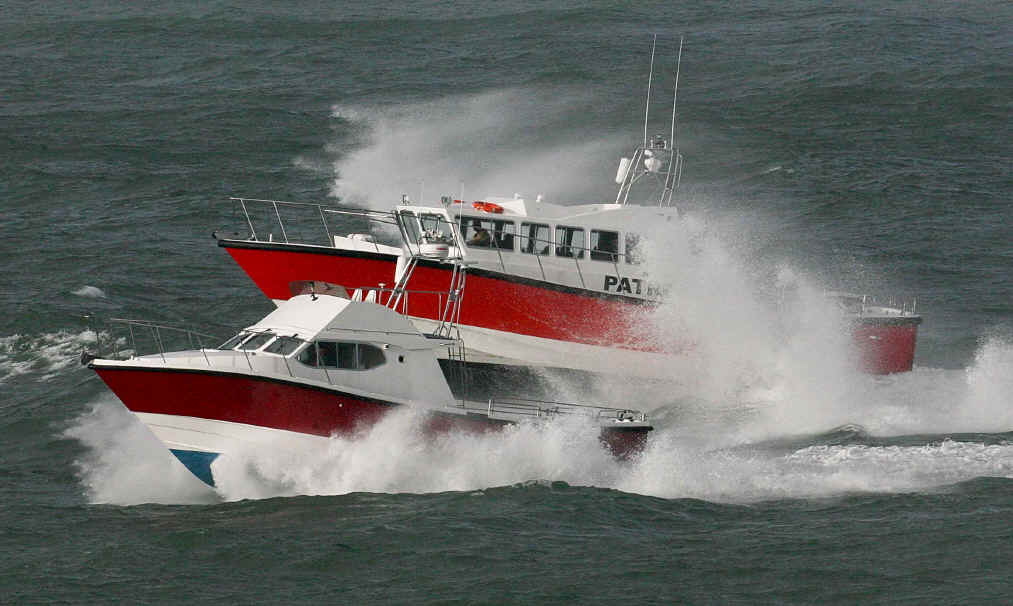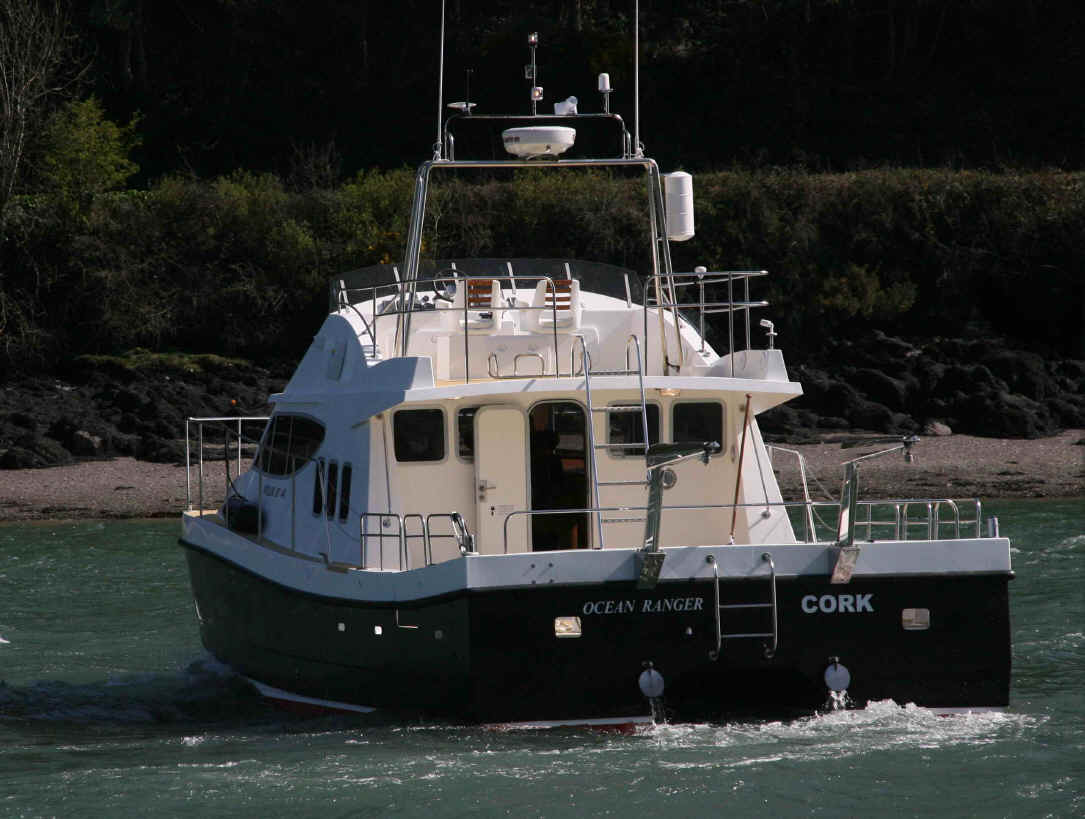 Below are some pictures of her comfortable and spacious interior.