'ESPINHEIRO' Interceptor 42 pilot launched for the port of Aveiro, Portugal.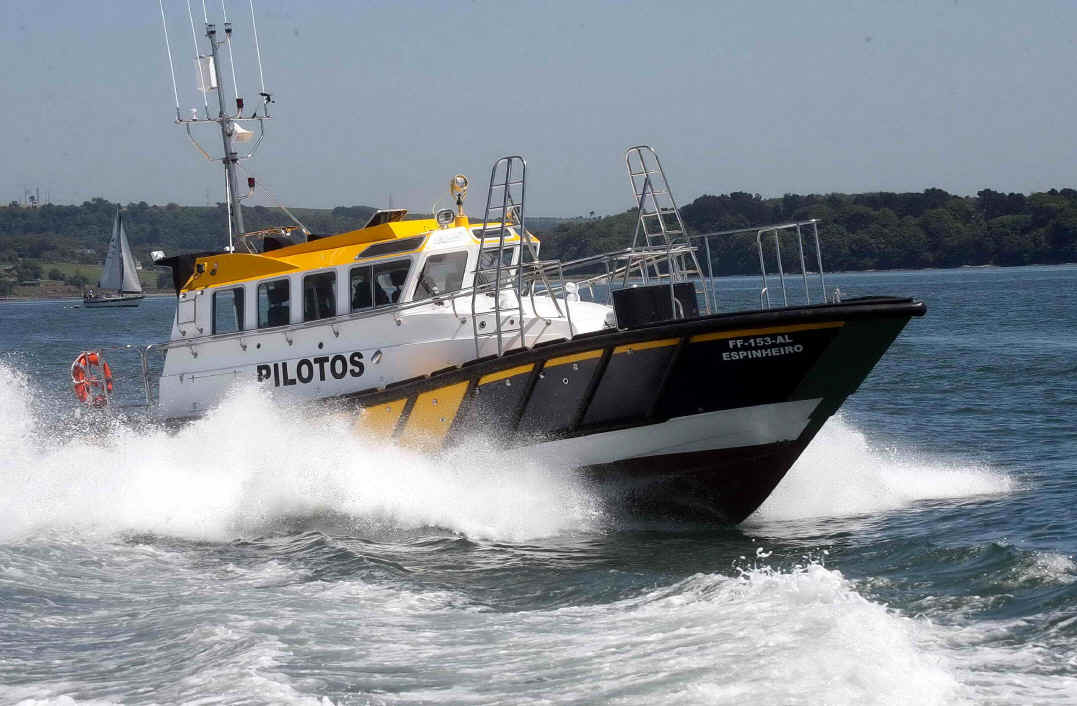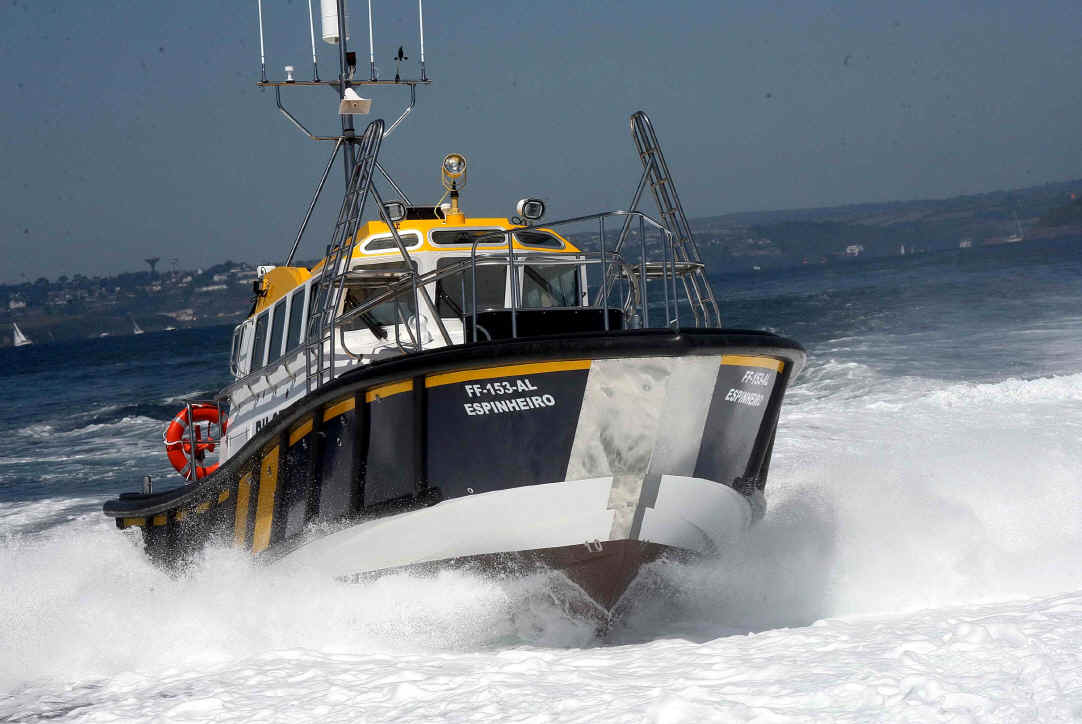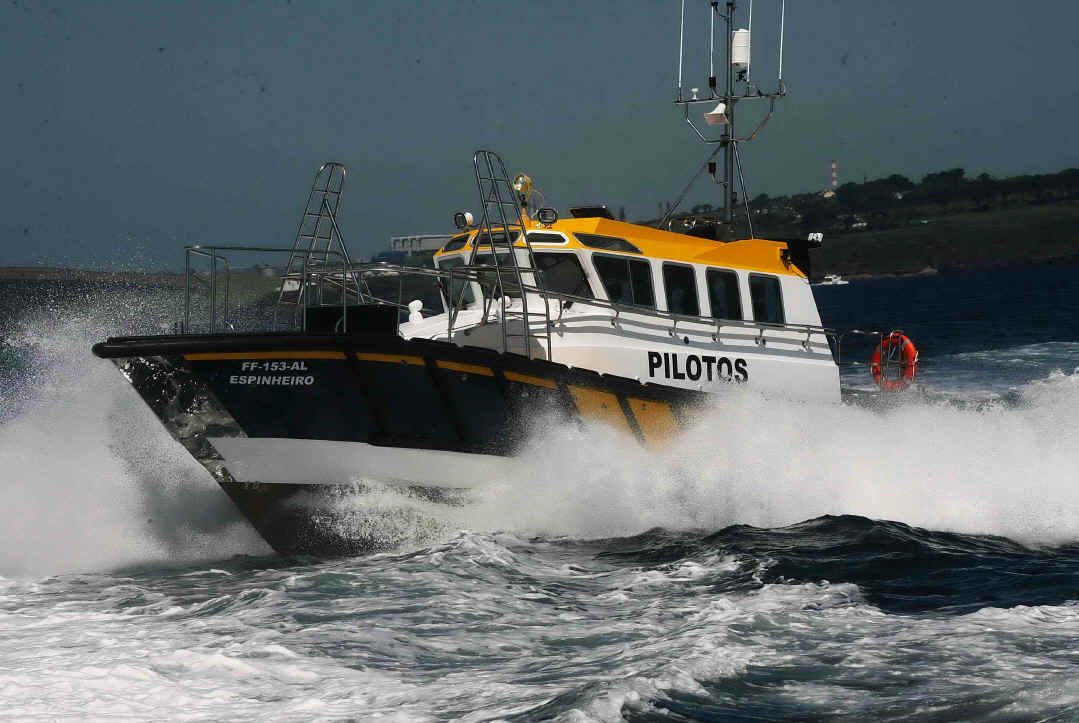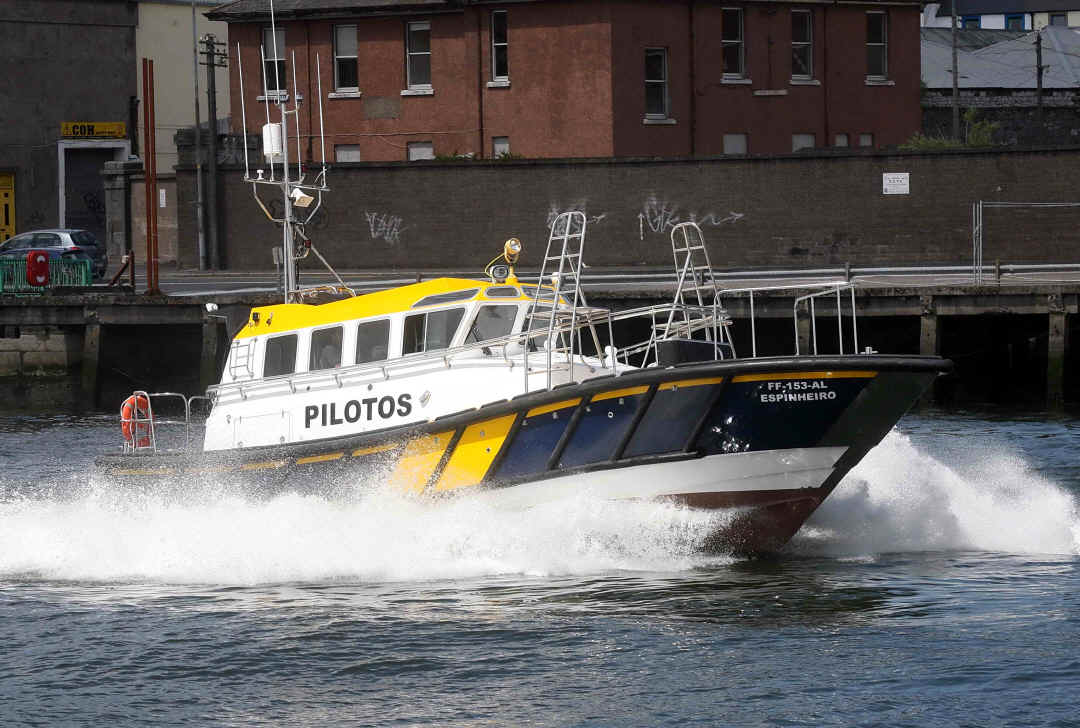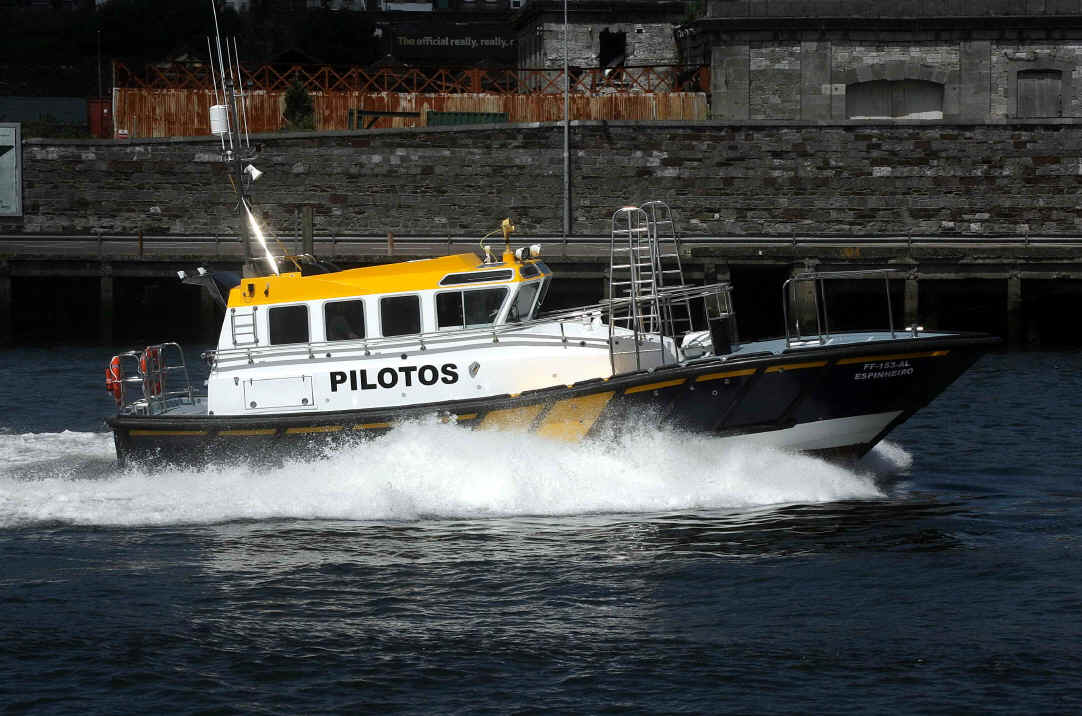 Interceptor 42 pilot for the Portuguese Port of AVERIO, 'ESPINHEIRO'
Espinheiro has now been launched. The second of two pilot boats being built for the Portuguese ports of Figueira and Averio. Both vessels were ordered after an International tender in 2008. Certainly our Interceptor 55 Atlantida Azul supplied to the Portuguese port of Sines in 2008, and in operation very successfully since no doubt played a part in Safehaven being chosen to supply the two pilot vessels. Both Ports are open to the Bay of Biscay and as such subject to the large swell heights prevalent in the Bay of Biscay during winter months, The Ports needed a vessel with fine seakeeping to deal with the treacherous conditions that exist at the harbour entrance in poor weather, the vessels routinely having to operate in 6-7m swells which can break heavily over the Bar.
Espinheiro is powered by the smaller engine option of Volvo D9 engines rated at 425hp, providing a 23kts maximum speed and an 18-19kts operational speed.
During performance trials she performed very well achieving a higher than expected speed. She proved very quiet with very low noise levels of just 74.5db at 20kts.
'Espinheiro' will be fitted with Safehaven's proven sacrificial fender system combined with multiple diagonals and lower fender runs fully protecting the vessels hull and deck, the sacrificial fender system utilizes a large 280mm diameter rubber outer fender which fits, like a glove over the crafts 150mm main deck fender at the pilot boats shoulders, and is secured in place with a strap and ratchet system, the fender is very cheap to replace and is proving to have an 18mth to 2 yr lifespan in hard pilot usage, it significantly reduces impact loadings and provided a high level of protection to the pilot boats main fendering and structure. 'Espinheiro' is fitted with a Jasons Cradle MOB recovery system which is stored in a recessed locker in the superstructure side, allowing for quick deployment, its positioning is such that then the vessel is positioned up wind of the casualty the vessel will adopt the natural beam on drift attitude that most craft adopt and thereby be allowed to drift down whereby the casualty can be recovered safely with out need for excessive maneuvering risking injury from propellers as is the case with stern mounted recovery platforms.
Fitted with the smaller engine option of Volvo D9's rated at 425hp on rating 2 for 2000hrs per year, with a 2000 continuous rpm giving a 18-19kts operational speed and a maximum speed of 23kts for 1 in 6hrs, and prove an economical choice for ports with short transit times where a lower speed is acceptable.