Mark Dixon's new WILDCAT 40 'DARK STAR' has been launched, a full report will follow soon.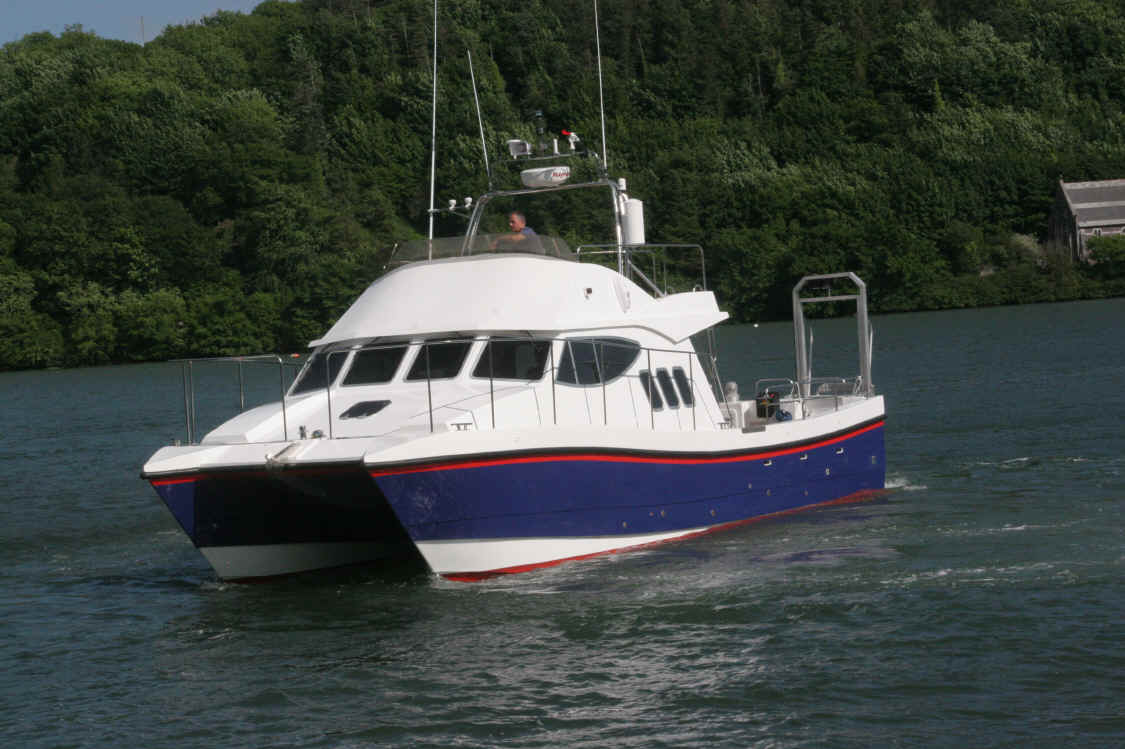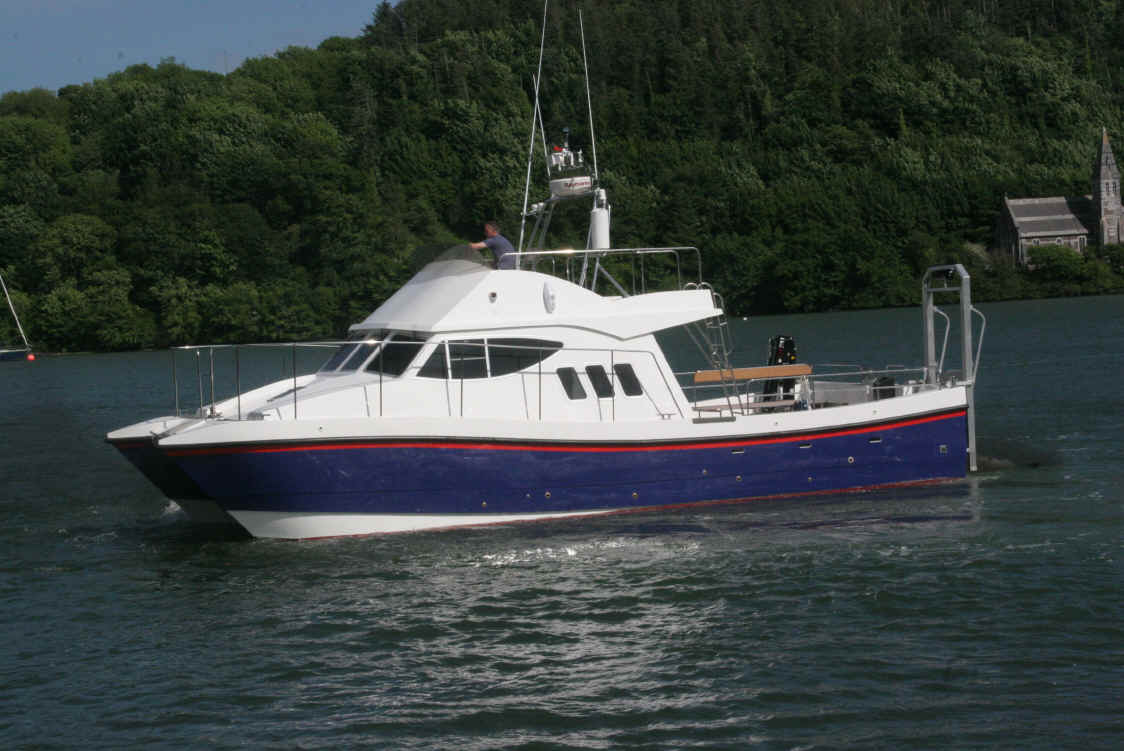 After extensivly cruising the coast of Ireland and completing her delivery voyage Mark sent me this e mail:
Frank
Just a quick note to thank you for all of your hard work on Darkstar.
I have spent a lot of time on her over the last few weeks and she has totally exceeded my expectations – which weren't low in the first place.
Compared to many of your other owner's delivery experiences – ours was thankfully tame. In fact the roughest part of the delivery was wind over tide as we passed Roches Point!. The crossing to Scilly had a SW 5/6 on the beam with a 2.5m swell. She cut through this easily at a steady 20 knots. The first night saw us in Falmouth from where we headed to Weymouth in benign conditions. We then headed to Brighton via the Solent which was interesting as she dismissed the notorious Solent with ease. Two longer legs followed to Lowestoft and then home to North Shields for a total journey of 785 miles – we cruised at 20-22 knots for the whole passage.
Two particular things to note – firstly, she handles beautifully. Neither of my crew on the delivery had any experience on boats but could both could bring her alongside easily after a couple of training runs. The bow thrusters are great but you really don't need them.
Secondly, I can't understate the value of the flybridge - it is a brilliant helming position in fair weather and invaluable for tricky mooring situations and diver retrieval.
Simply fantastic
Cheers
Mark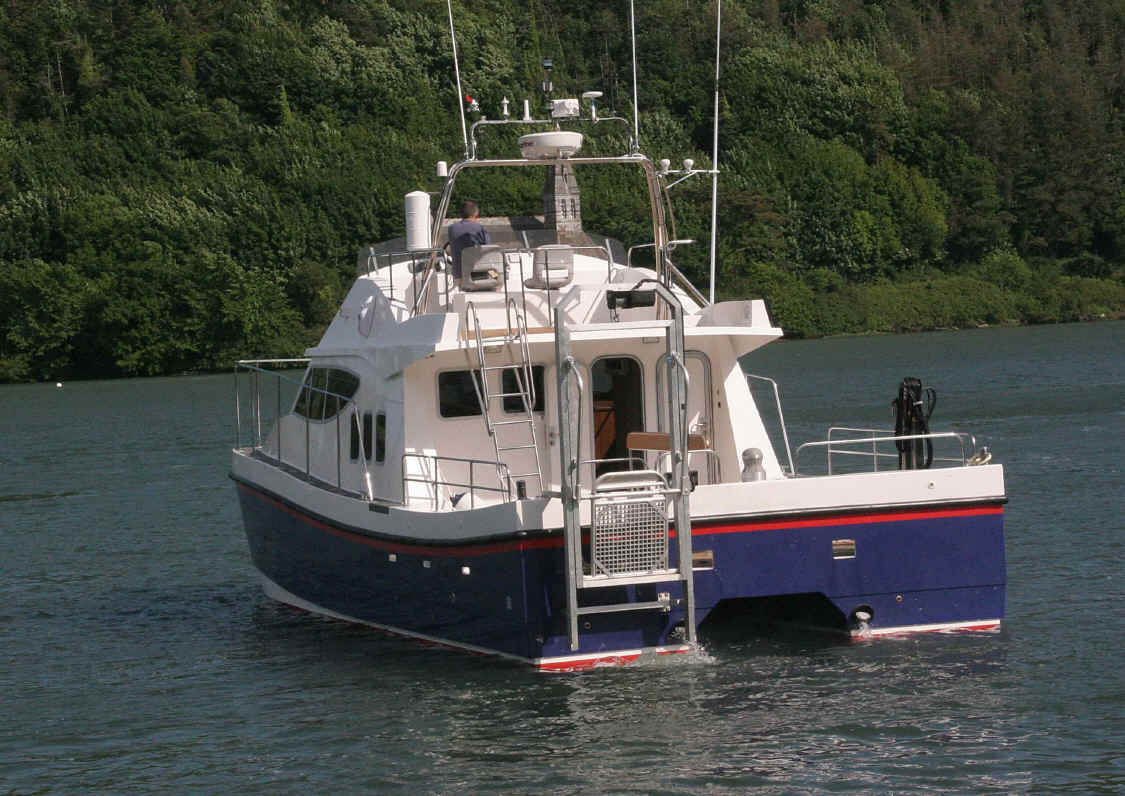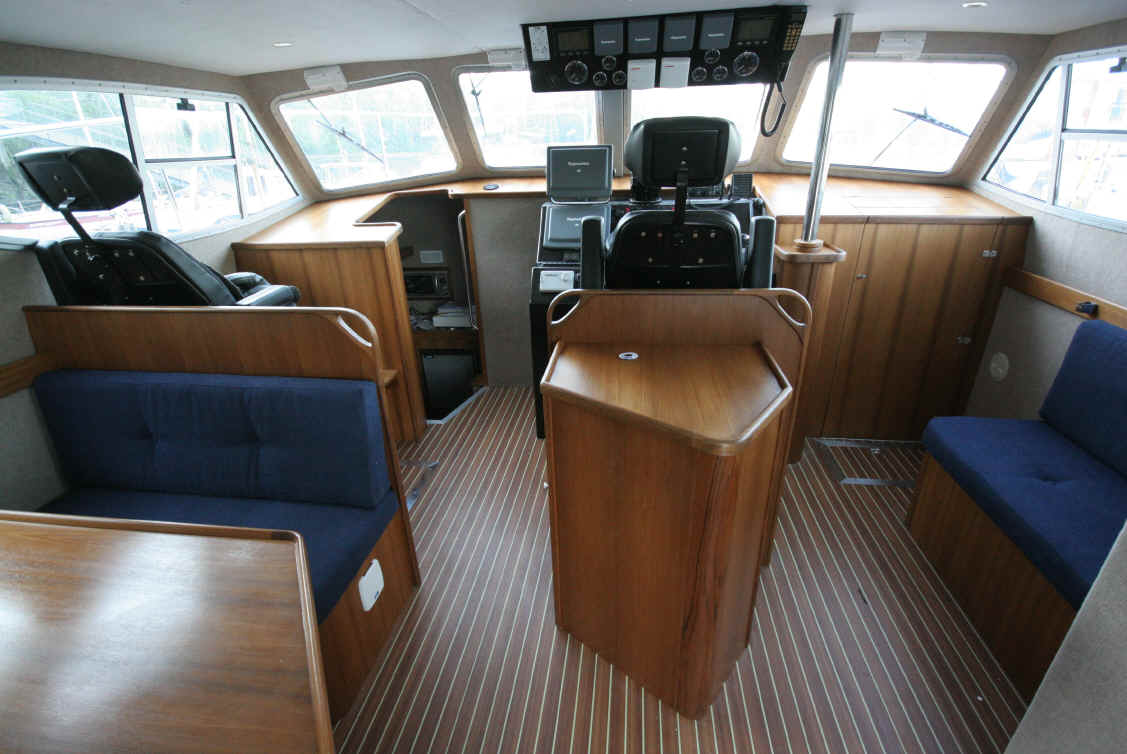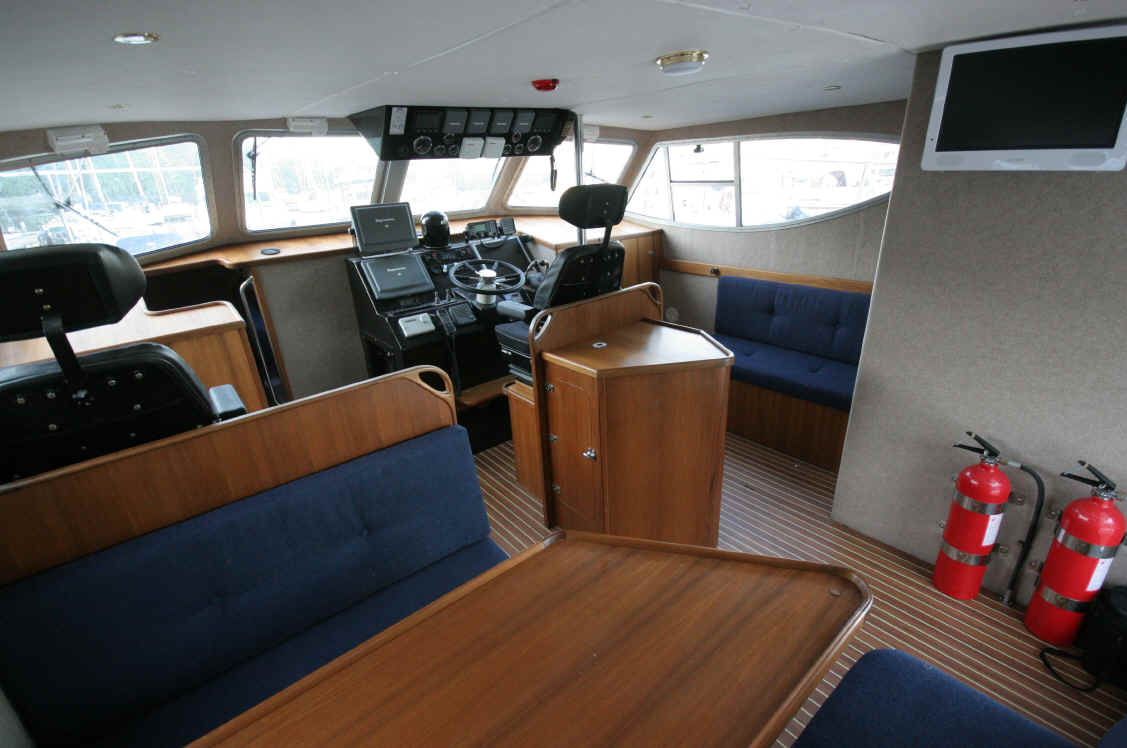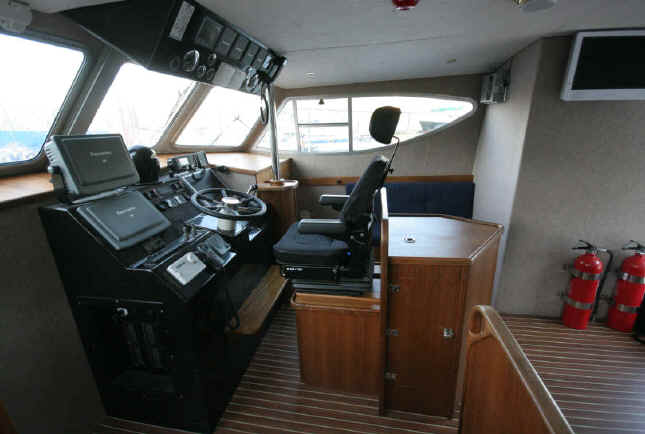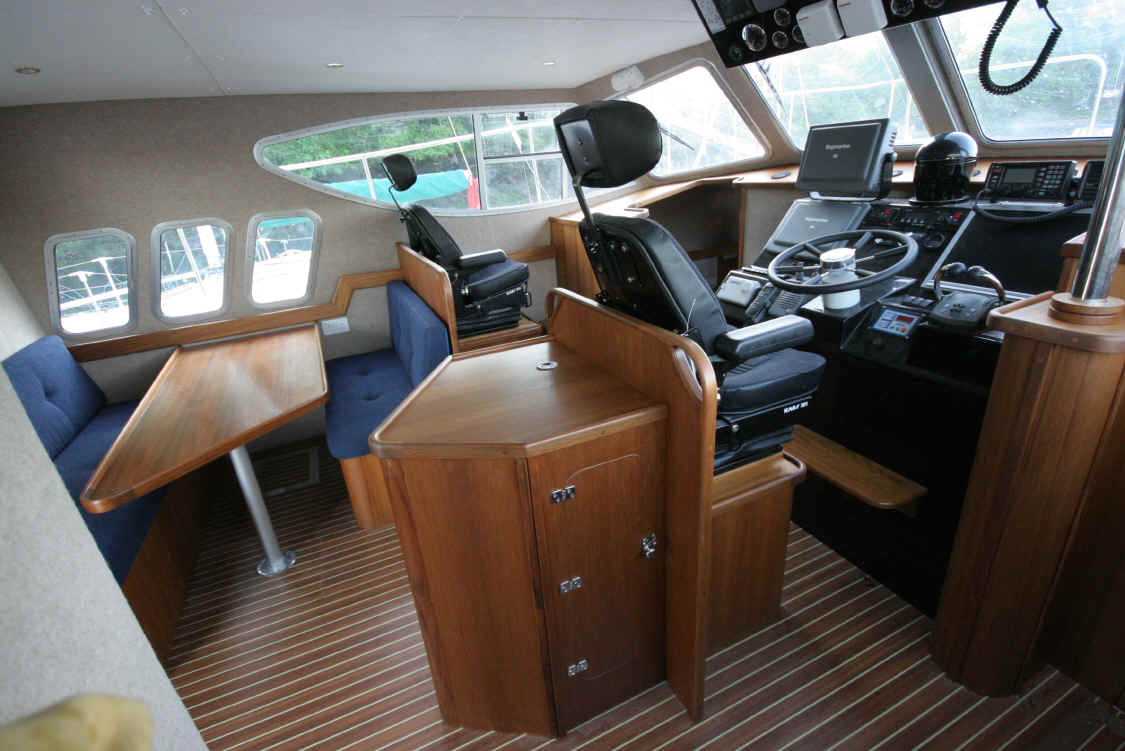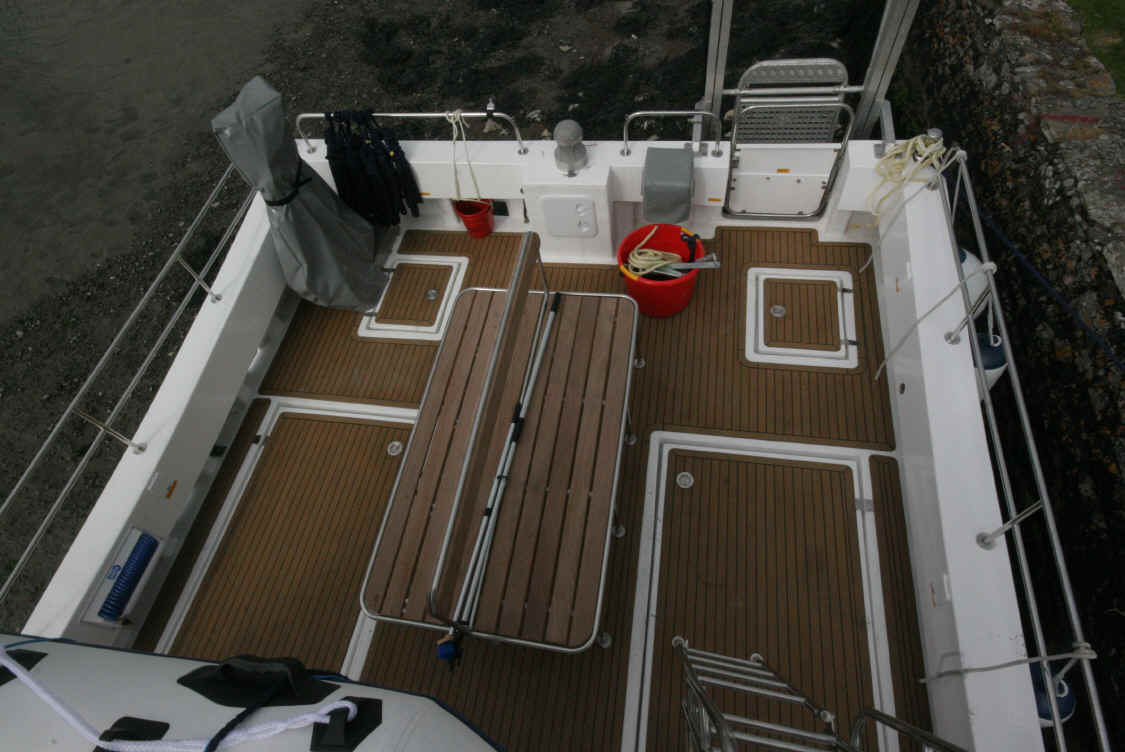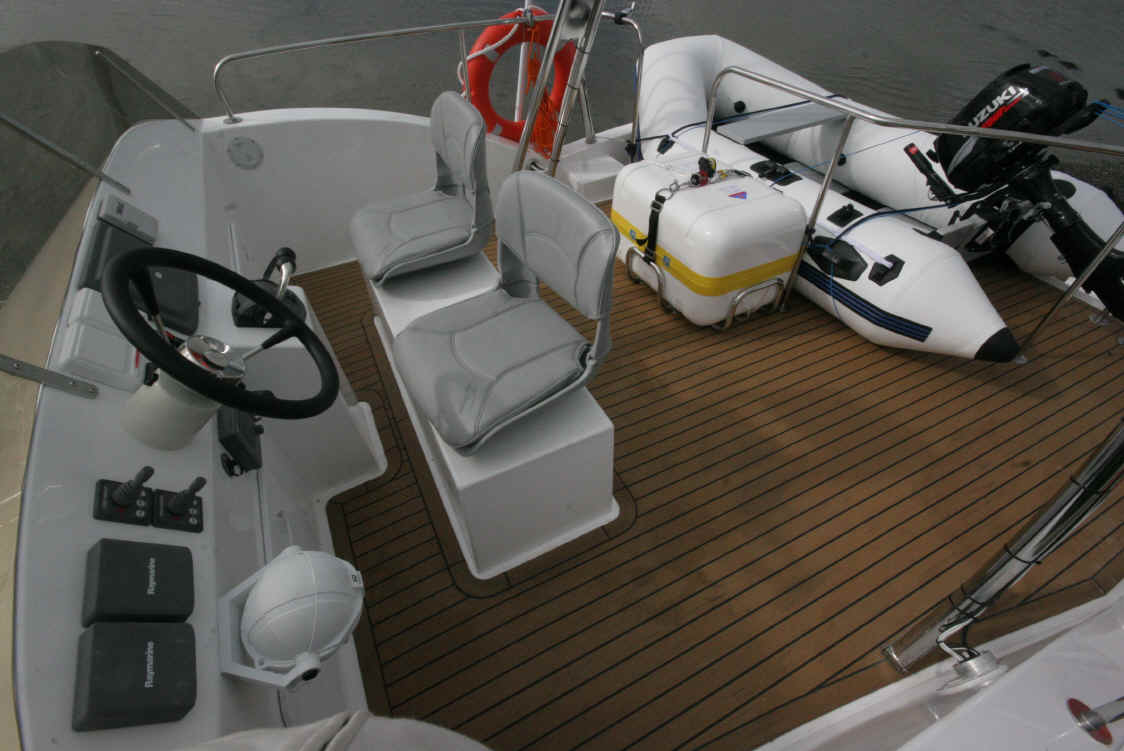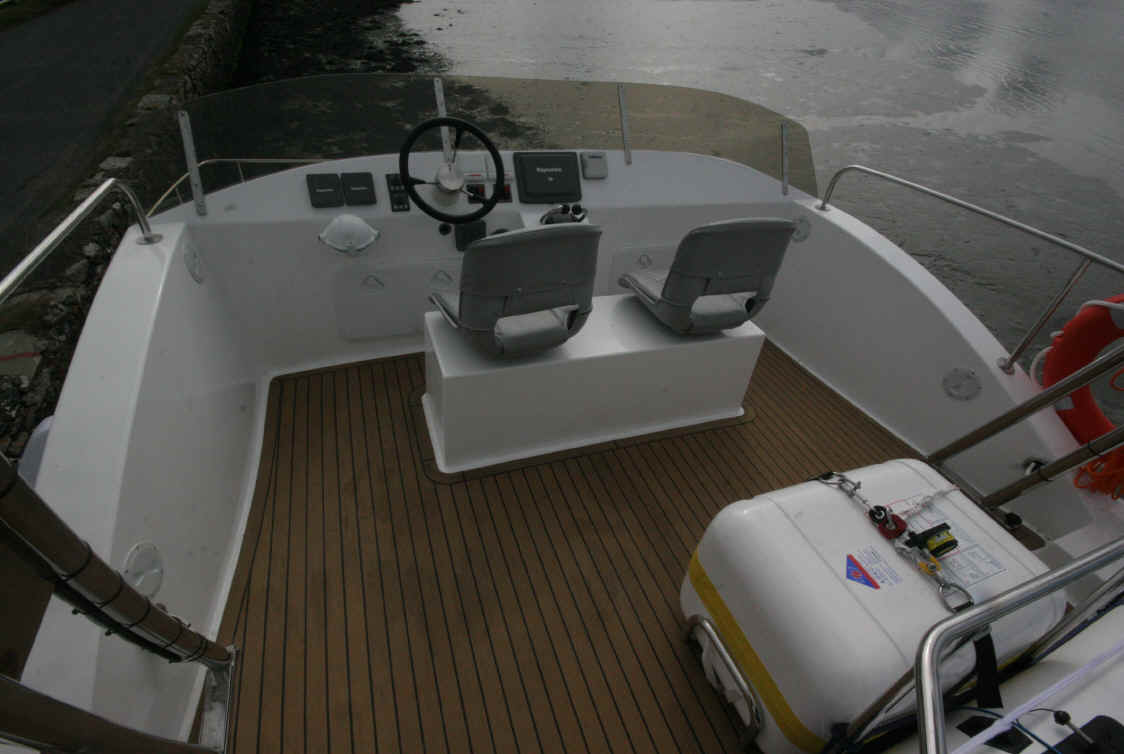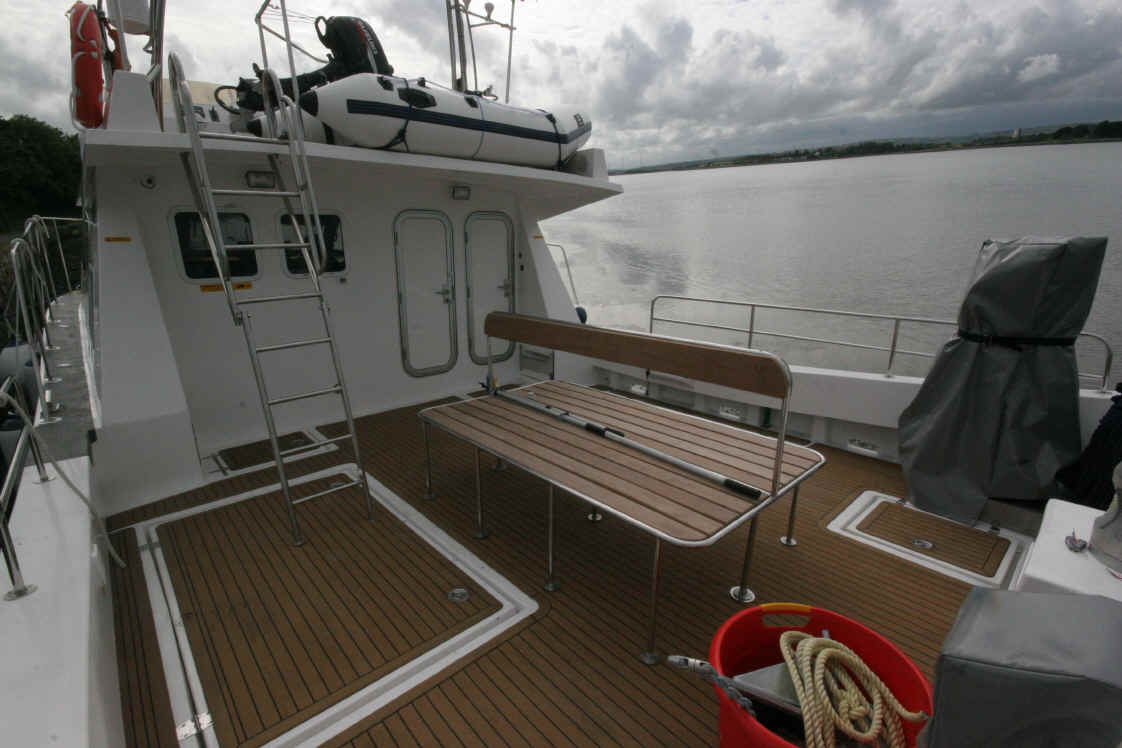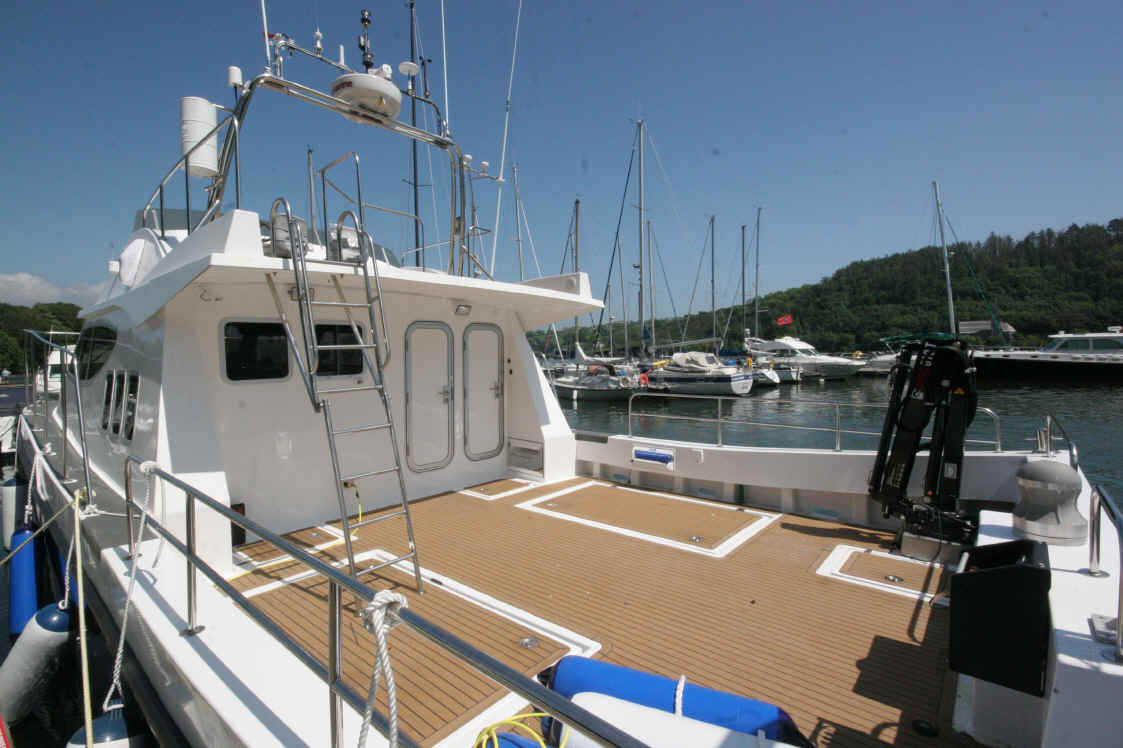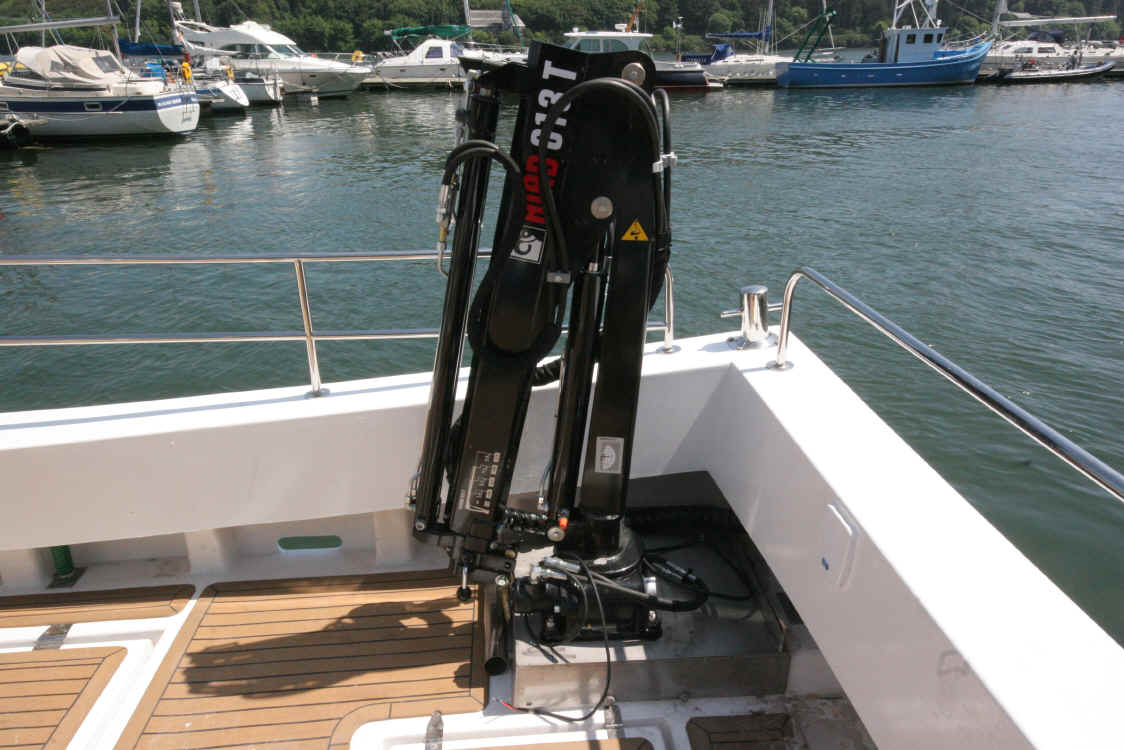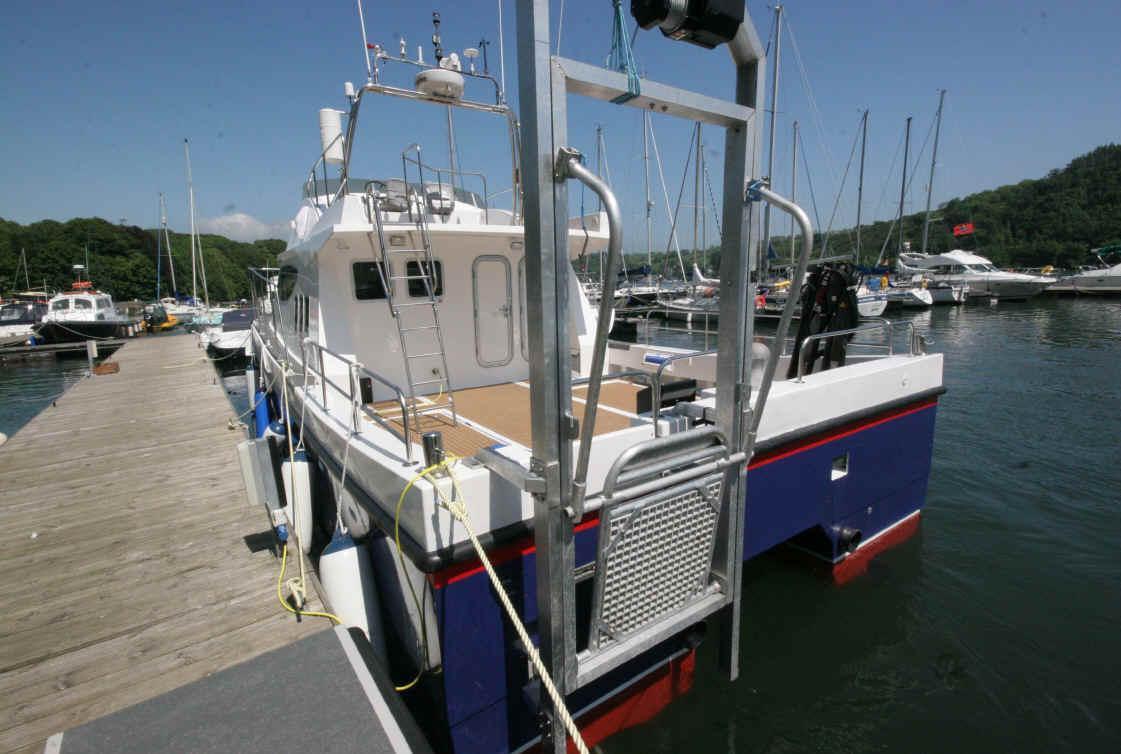 Below, Mark Dixon's new WILDCAT 40 'DARK STAR' being tested offshore in gale force 7.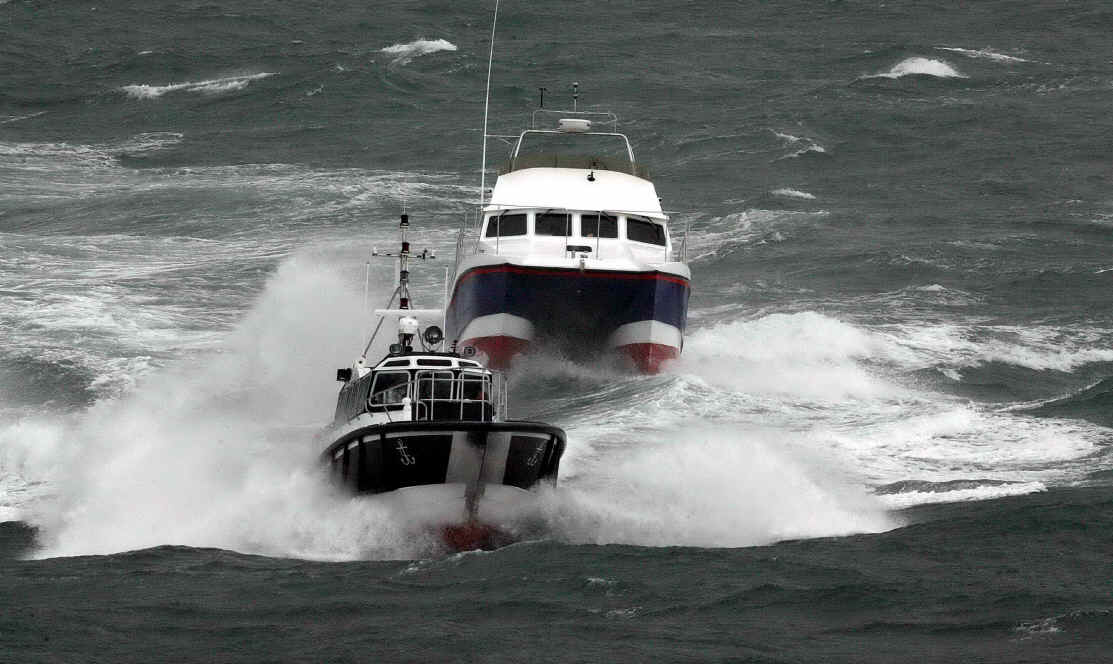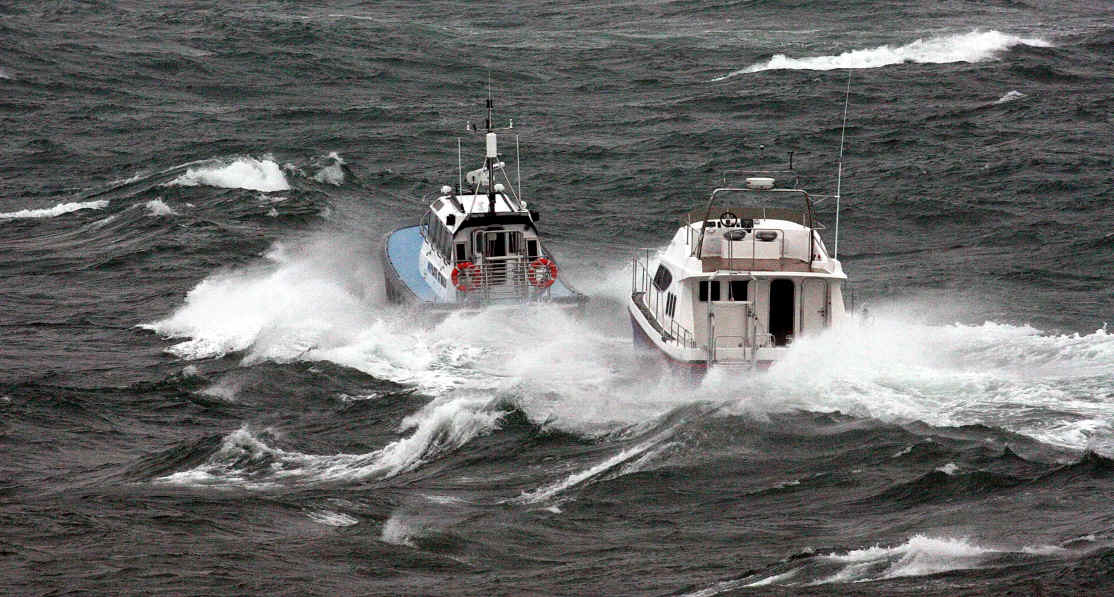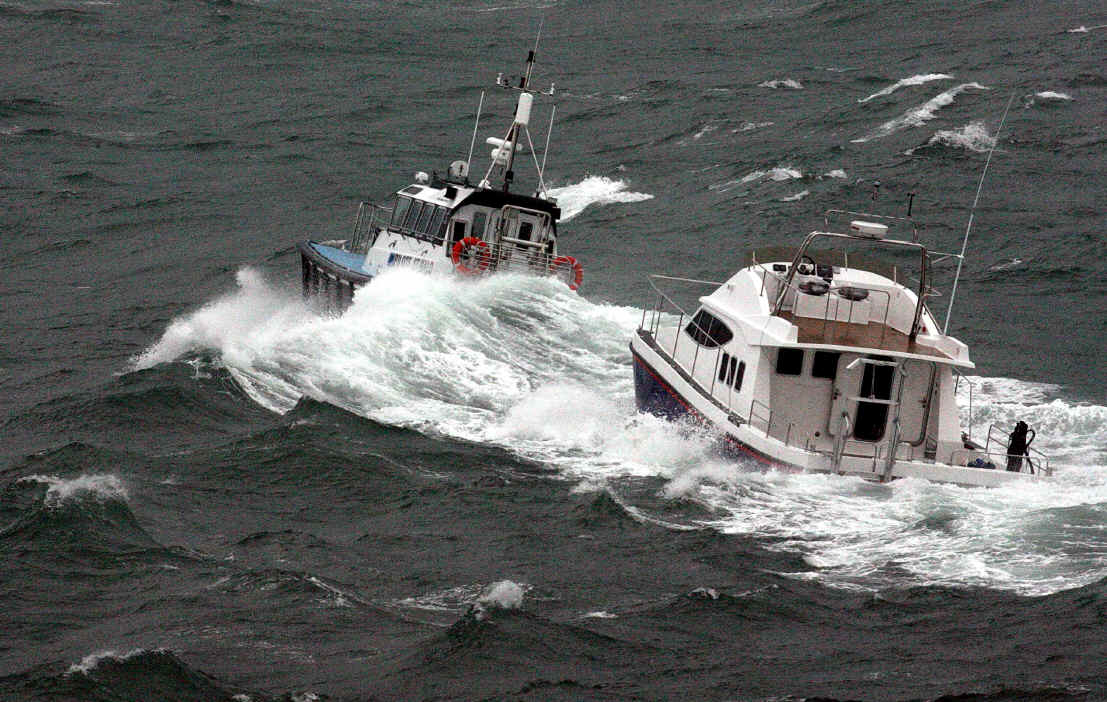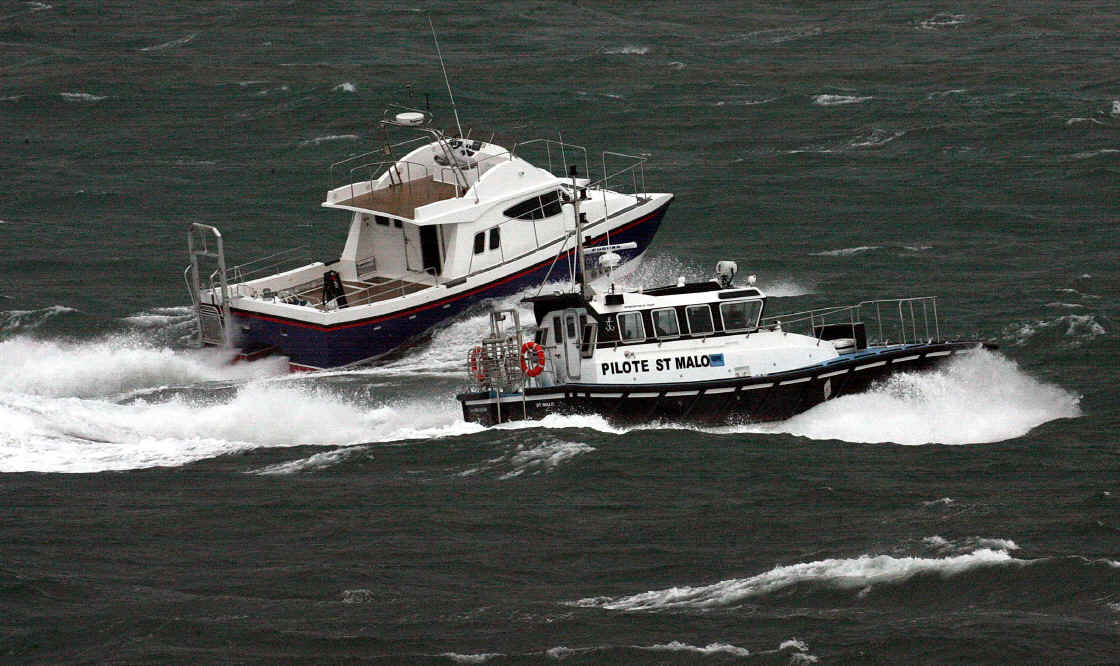 We made a video of the trials which you can see from this link- - SEE THE VIDEO