NEW INTERCEPTOR 42 PATROL VESSEL FOR ADANI HAZIRA PORT, INDIA.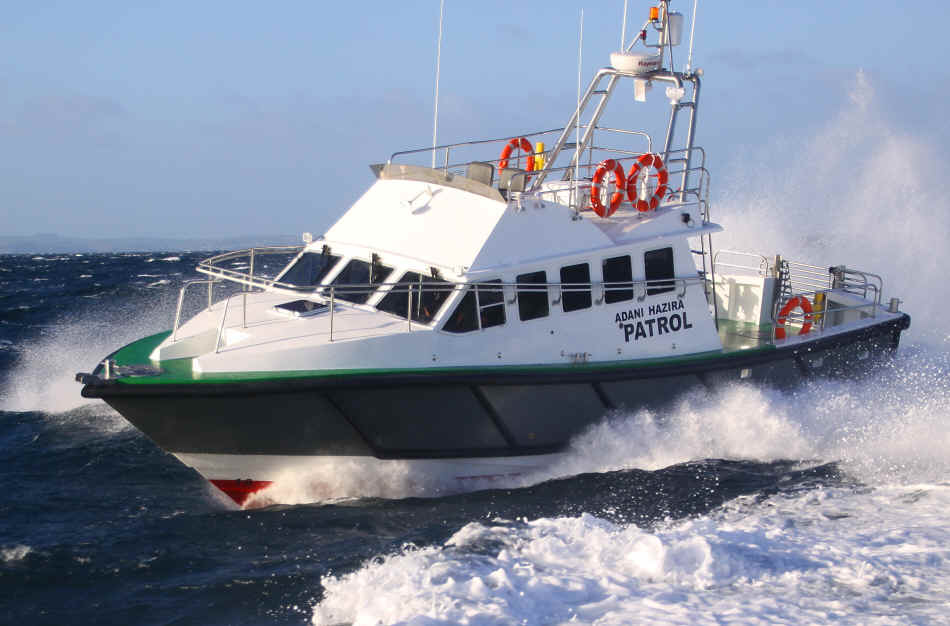 Safehaven Marine have just launched one of their Interceptor 42 patrol vessels for Adani Hazira Port in India. The vessel uses the same renowned hull as our 13m pilot vessel, but is fitted with a larger 'cab f/wd' superstructure design with a large internal volume for crew accommodation and also allowing a spacious aft cockpit area. The design provides for a crew capacity of 12 persons, all seated on a combination of aircraft style seats, with work / chart tables in front of the aft and f/wd port seats, as well as a large dinette seating area to st/bd. She features live aboard facilities with four berths, separate head compartment and a full galley with fridge, microwave and sink in her forward accommodation area. Fitted out to a high standard of finish featuring a fully lined cabin with walnut laminates combined with teak trimming to provide a comfortable but durable environment for her crew. She also features a flybridge fully enclosed with safety railings fitted with dual helm controls, facilitating a high vantage and command position for her crew during both patrol and close quarters maneuvers.
PRINCIPLE DIMENSIONS
Length overall 13.8m
Length moulded 12.9m
Beam moulded 4.0m
Beam overall 4.2m
Draft 1.28m
Displacement (approx) 15,600kg (lightship) (18,200kg loaded)
Fuel capacity 1,900 litres
Range with 10% reserve at MCR (22kts) 227nm
Water capacity 170 litres
Crew capacity. 2 crew and 10 passengers
Total capacity 12 passengers
Engines 2x Caterpillar C12 570hp @ 2300rpm
Generator Paguro 6kw
Speed Maximum 25kts
Speed Cruise @ MCR 22kts
She is fitted with a pair of Caterpillar C12 575hp engines, Twin Disc 5114 gearboxes fitted with 'Quick shift' controls driving through conventional shaft and rudders, fully protected by her full length deep keel and providing a 25kts+ maximum speed, with a 240nm range. A 6kw generator provides AC power throughout and also powers a Dometic 27,000btu air conditioning system. She was specifically engineered for hot climate operations in both her accommodation areas and her engine room, which is fitted with large ventilation inlets and outlets with forced ventilation provided by a 500mm axial fan.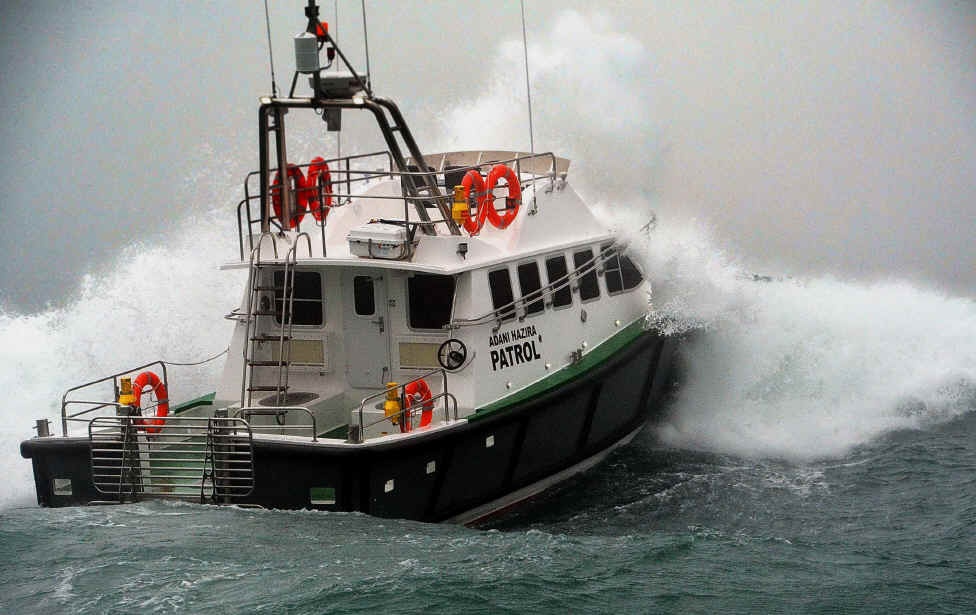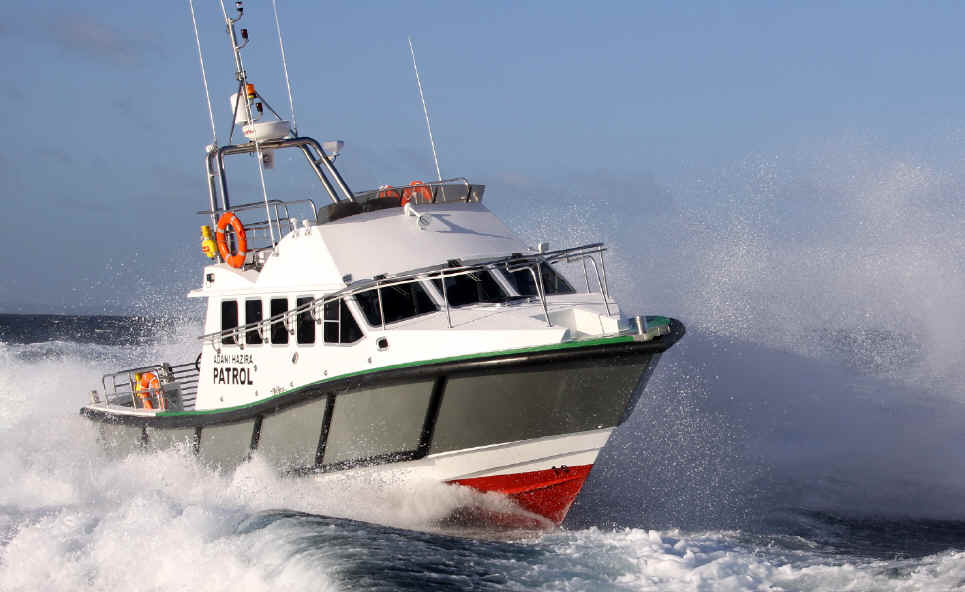 The vessel was built to full class through Lloyds with the notation +100A1 SSC Patrol Mono HS to the Indian flag.
She also features substantial main fendering as well as multiple diagonals and a lower run of fender to provide protection when undertaking boarding's at sea. A M.O.B. recovery platform is fitted to her transom to allow recovery of casualties from the water as well as remove floating objects up to 200kg. A full array of navigation and radio communication equipment is fitted at her main helm position, ergonomically designed for comfortable command and control of the vessel as well as ease of operation of all equipment, A navigation station is also incorporated adjacent to her helm. Main navigation electronics comprise twin 12" Raymarine C125 display screens, radar, GPS plotter, sonar, twin Sailor VHF DSC & GMDS radios and Class A AIS.
The vessel comfortably meets her contract requirements and proved to posses excellent seakeeping abilities and responsive handling, as well as proving very quiet with low noise levels throughout.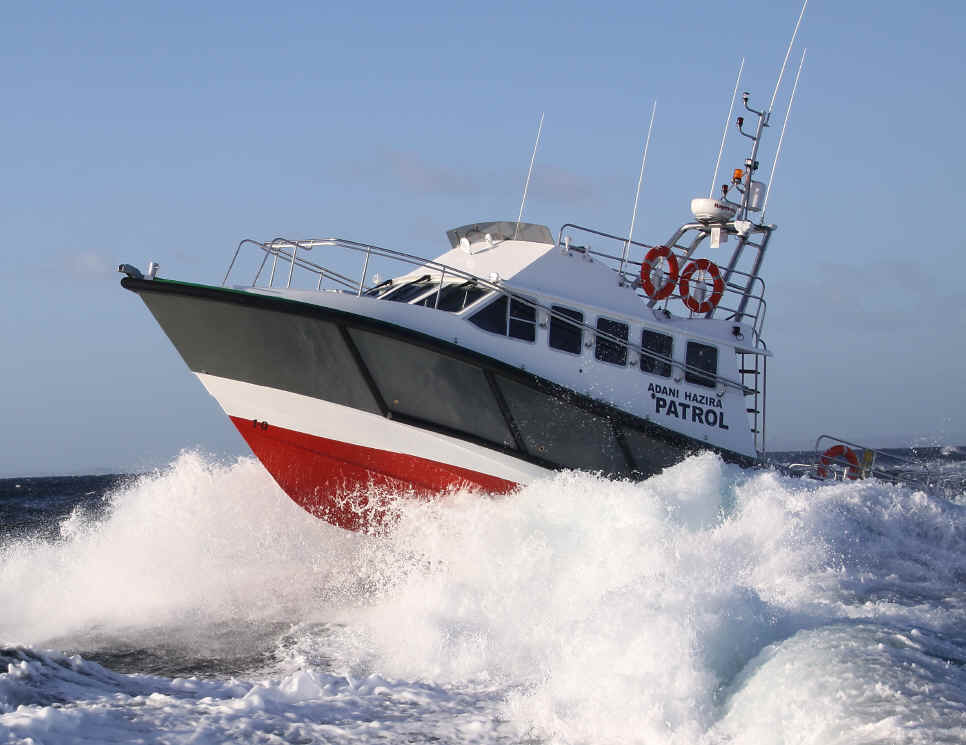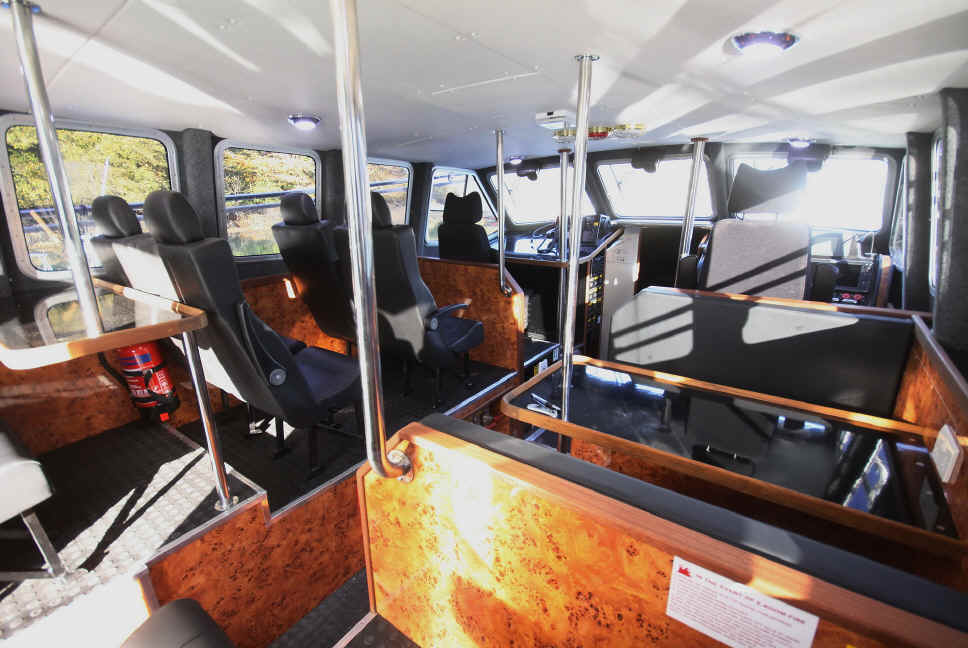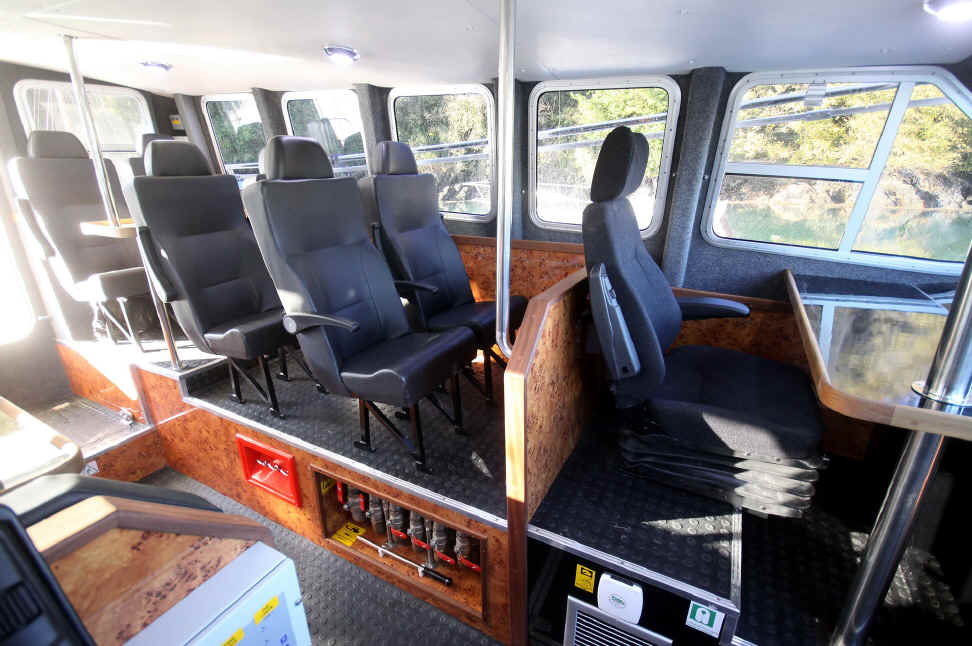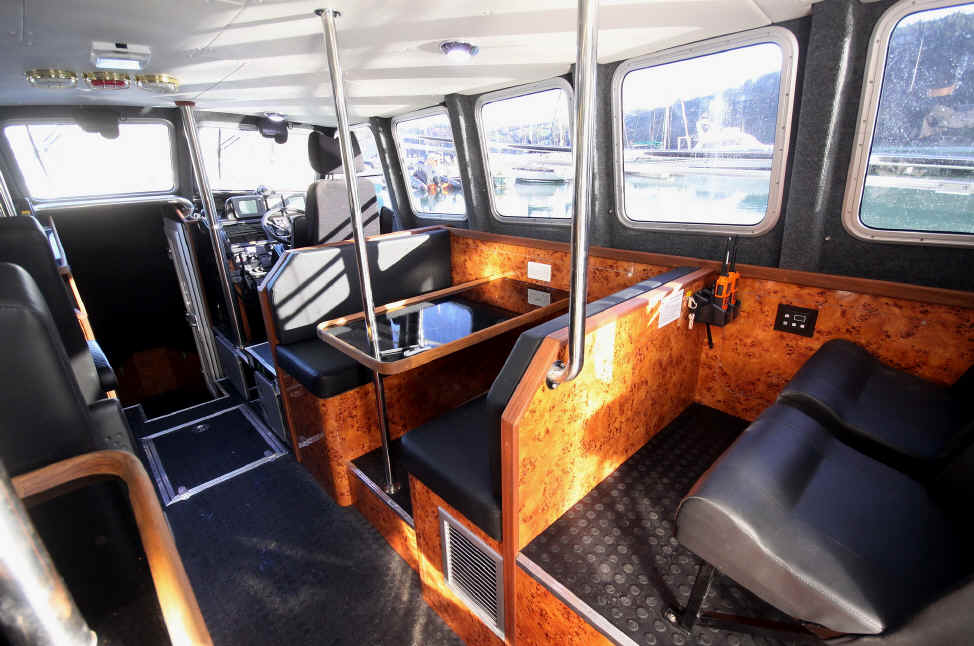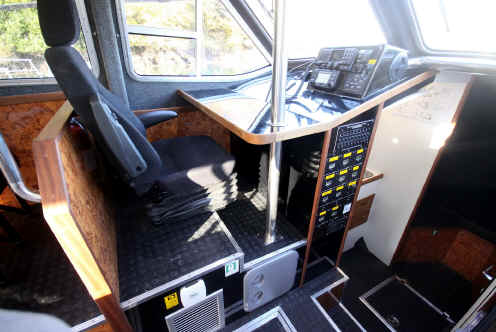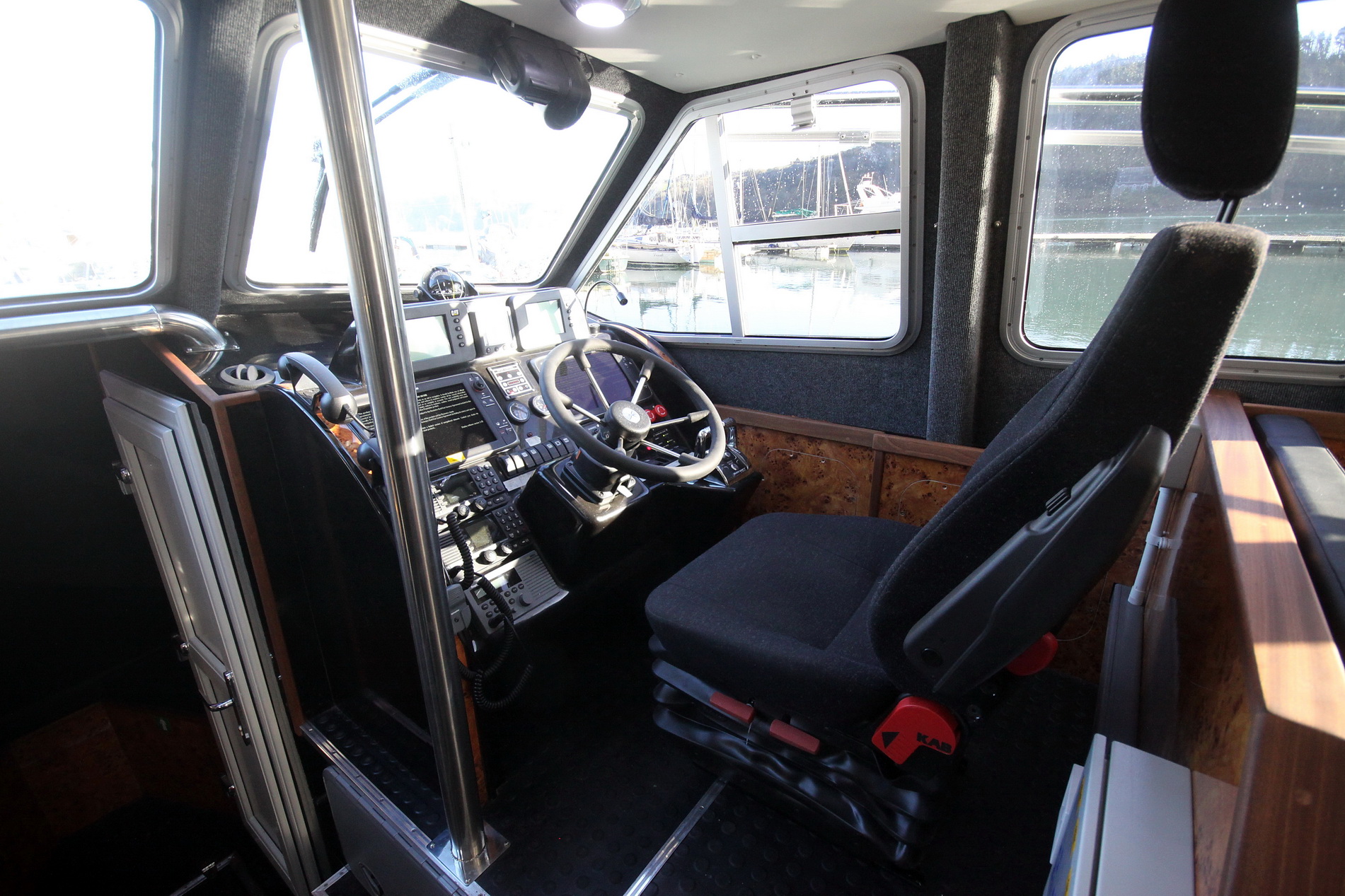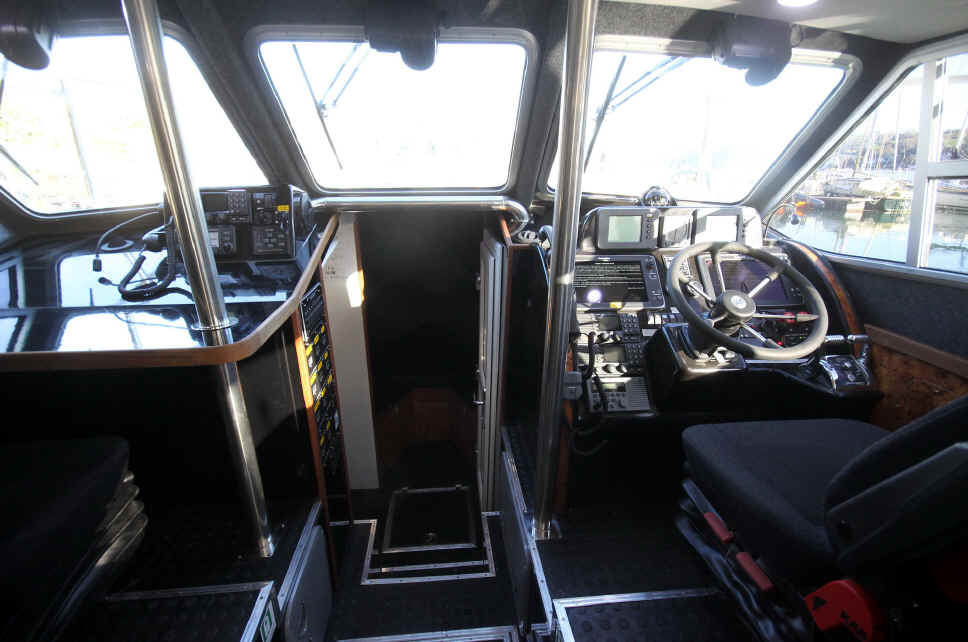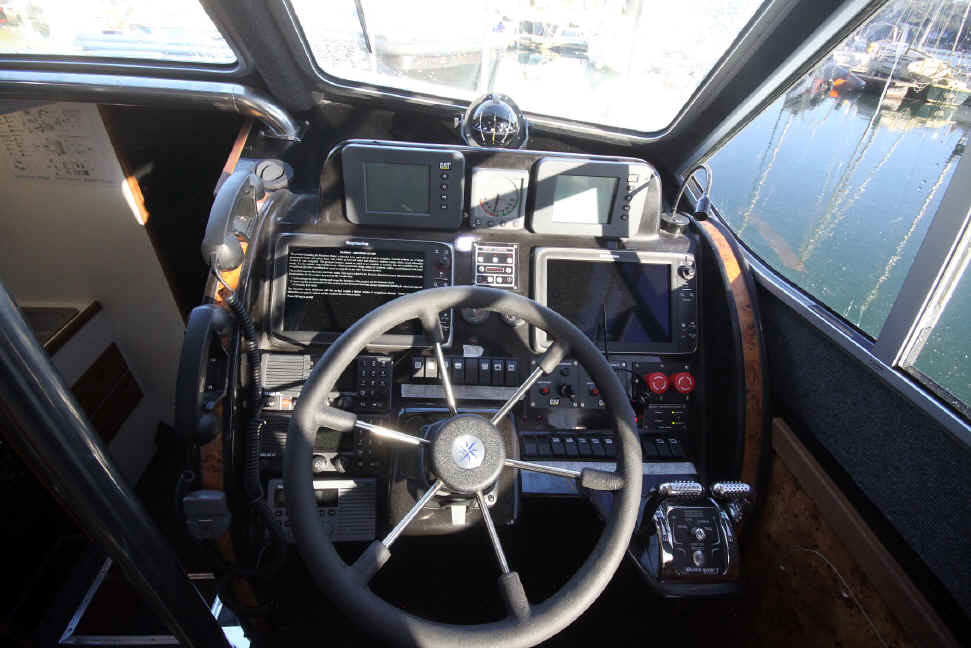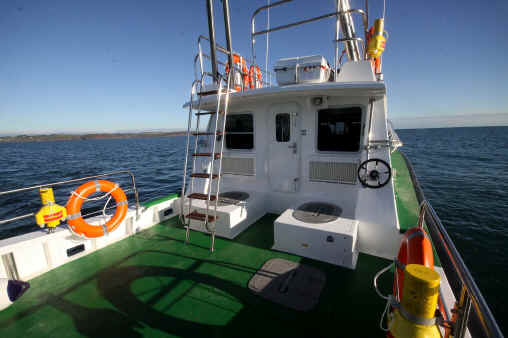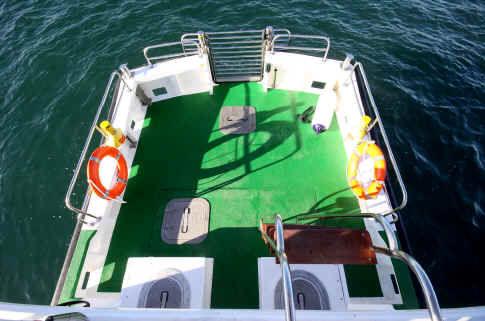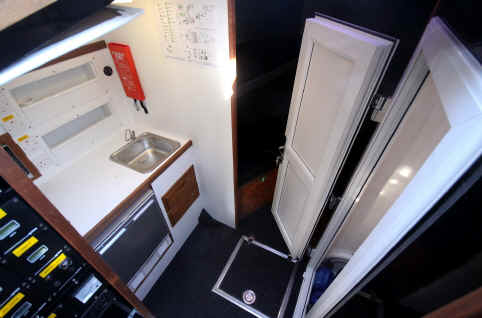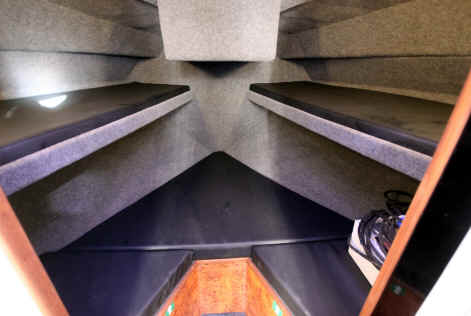 The Interceptor 42 posses excellent seakeeping abilities, seen here during sea trials in Force 12 conditions